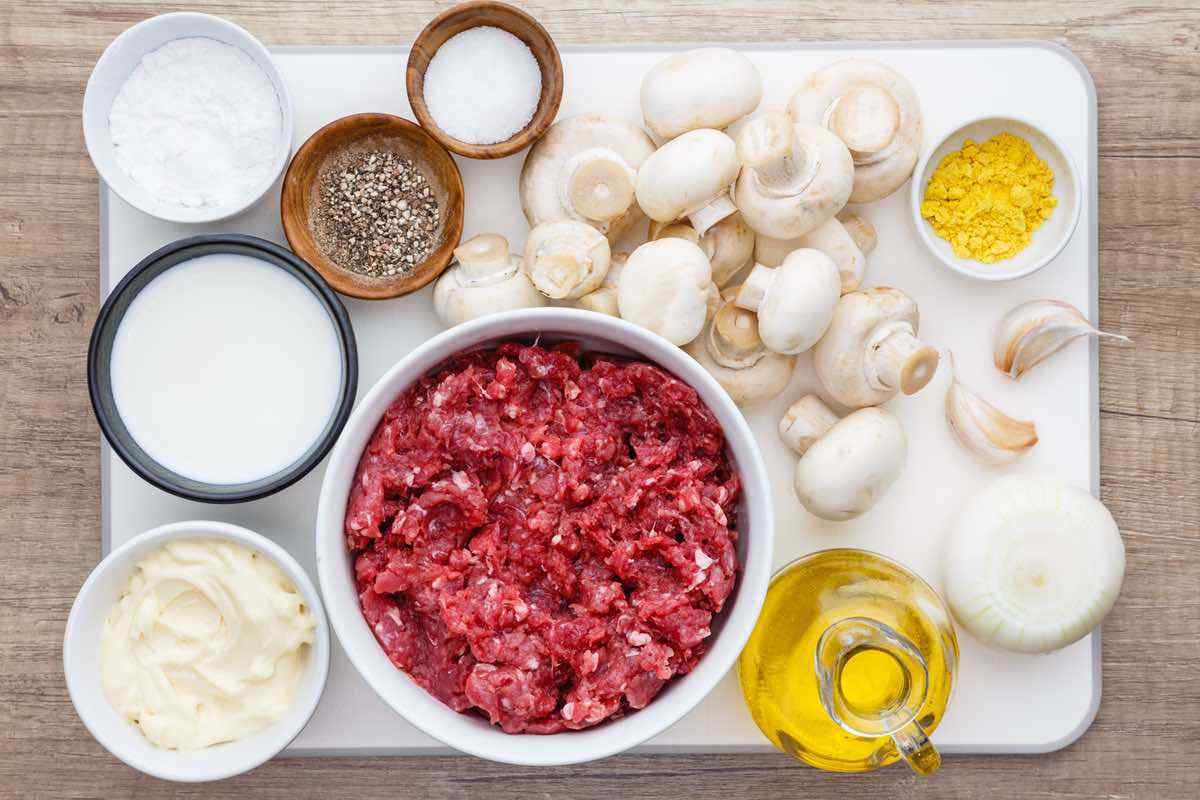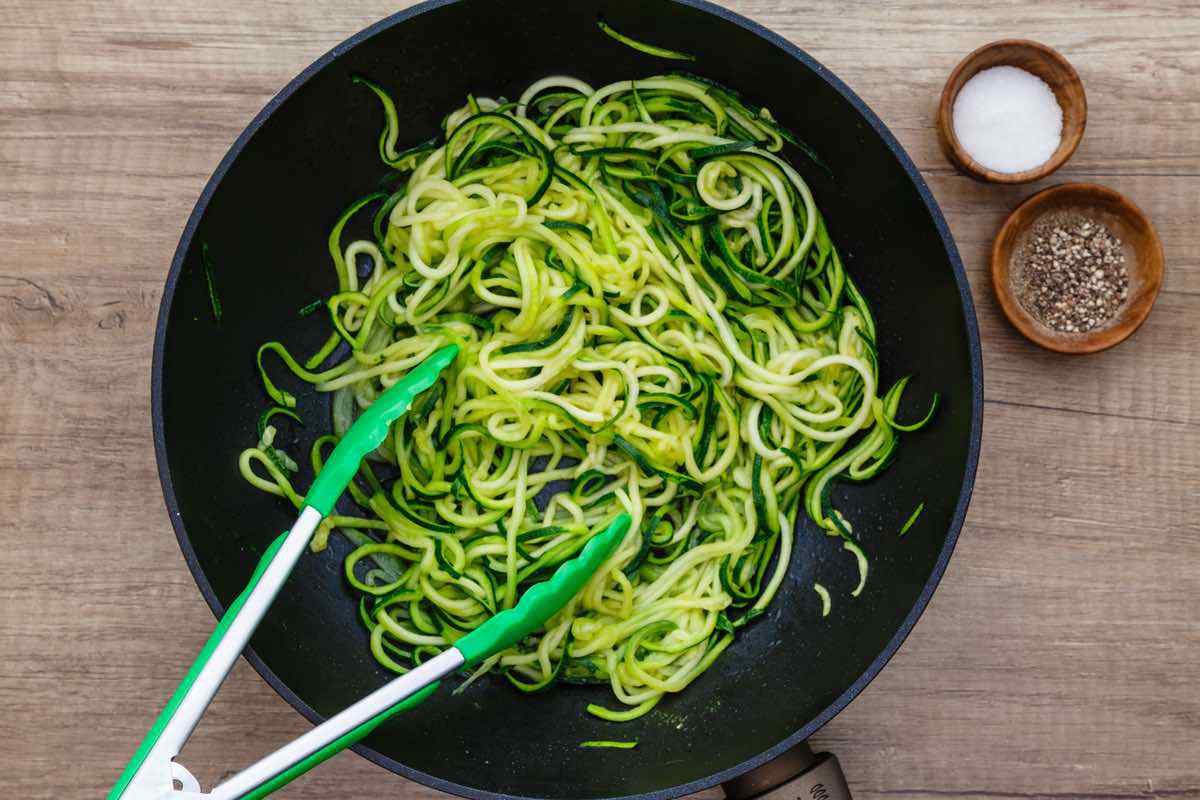 View More Paleo Ground Beef Casserole Recipes:
Paleo Stuffed Jalapeno Ground Beef Casserole
Double Bacon Ground Beef Paleo Casserole (Low Carb)
Garlic Roasted Broccoli and Ground Beef Casserole
Easy and Soul-Satisfying Mexican Ground Beef Casserole
Loaded Cauliflower Ground Beef Casserole
Low Carb Ground Beef and Cabbage Paleo Casserole
---
3 tbsp olive oil
1 medium onion, chopped
2 garlic cloves, minced
10 oz mushrooms, sliced
1 pound lean ground beef
½ cup unsweetened almond milk
1/3 cup homemade or Paleo friendly store-bought mayonnaise
1 ½ tbsp arrowroot flour
1 tbsp nutritional yeast
3 medium zucchinis, cut into noodles
2 tbsp chopped fresh parsley
Preheat oven to 350°F.
In a large non stick pan heat 1 tablespoon of olive oil.
Add the zucchini noodles.
Season with salt and cook for 3-5 minutes or unlit wilted.
Drain any excess moisture that may be in the bottom of the pan.
Transfer the zucchini noodles into a lightly greased baking dish.
In a large skillet heat 2 tablespoon of olive oil over medium heat.
Add the onion and cook, stirring occasionally, for 5 minutes.
Add the garlic and cook for 30 seconds.
Add the ground beef and cook, stirring occasionally, until the beef is no longer pink.
Add the mushrooms and cook for 2-3 minutes.
In a small bowl add the almond milk and mayonnaise and mix to combine.
Add the arrowroot flour and nutritional yeast and mix until smooth.
Add the mayonnaise mixture into the pan.
Cook, stirring occasionally until the sauce is thickened.
Season with salt and black pepper to taste and remove from the heat.
Spoon the beef mixture over the zucchini noodles.
Bake in preheated oven for 30-40 minutes.
Remove from the oven, sprinkle with chopped parsley and serve.