Waldorf salad is one of those meals that just fits effortlessly into a paleo diet especially when you follow this recipe for making a classic Waldorf paleo chicken salad with apples, grapes, and walnuts.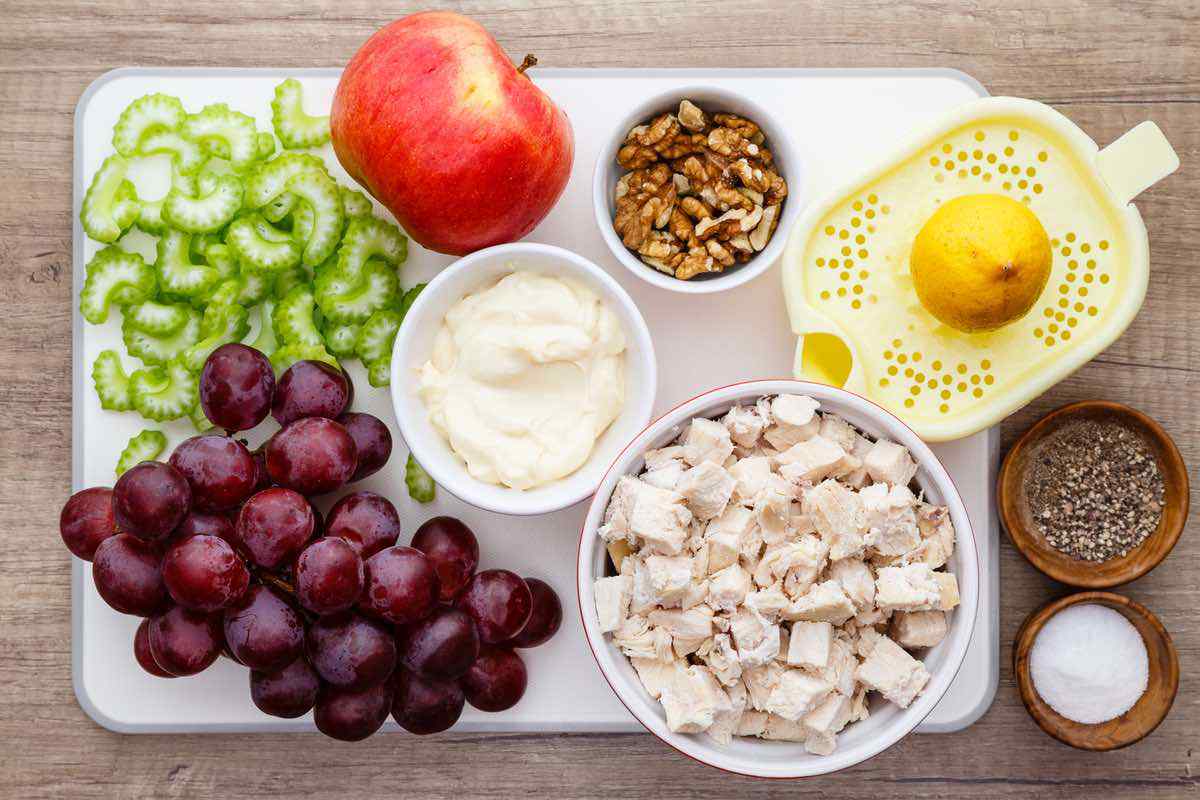 The combination of fresh fruit, veggies, and walnuts provides you a ton of vitamins, minerals, antioxidants, and satiating fats.
If that wasn't already enough, you'll also be getting a good amount of protein from the chicken, which helps to make this already classic salad into an even more satisfying meal for paleo enthusiasts.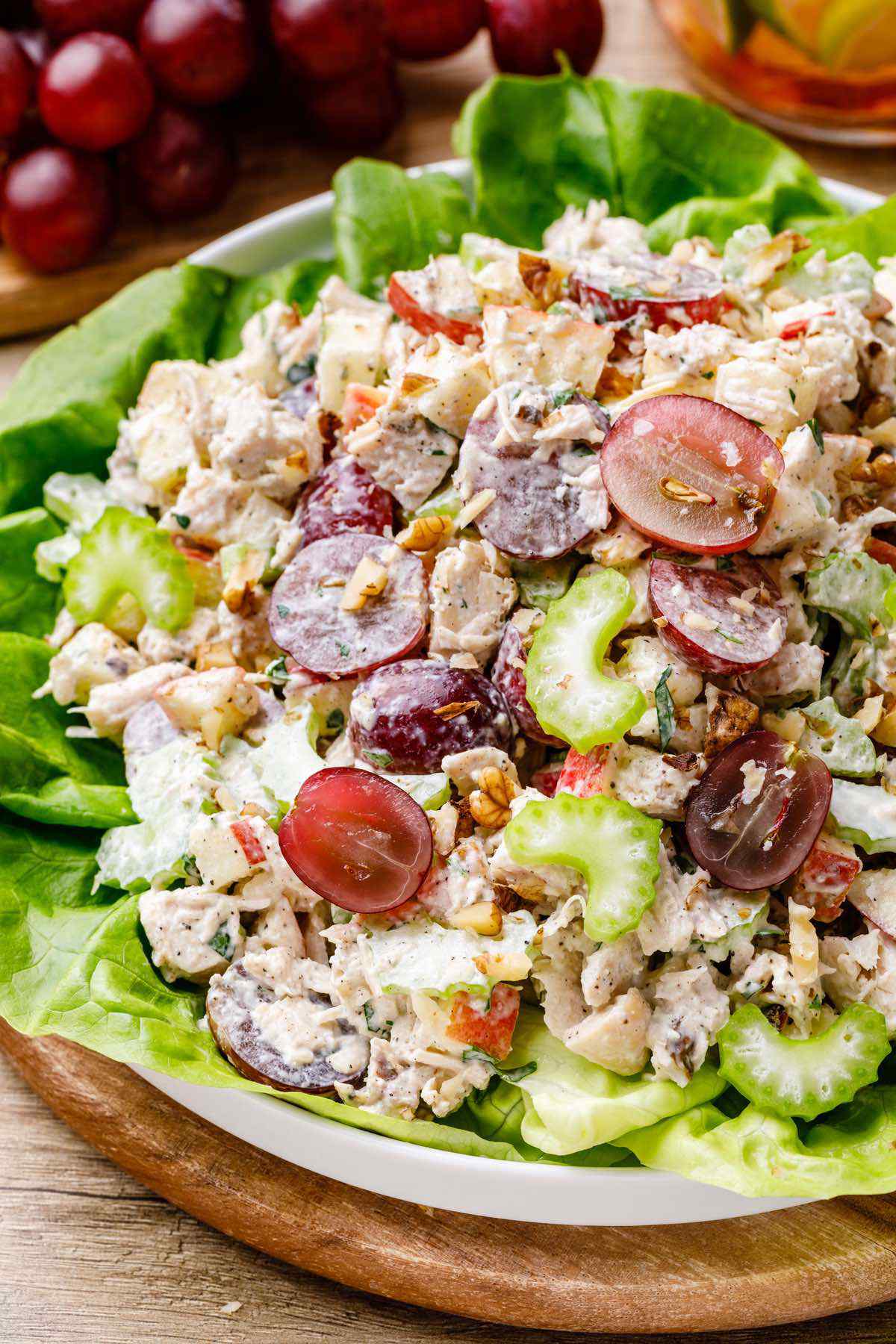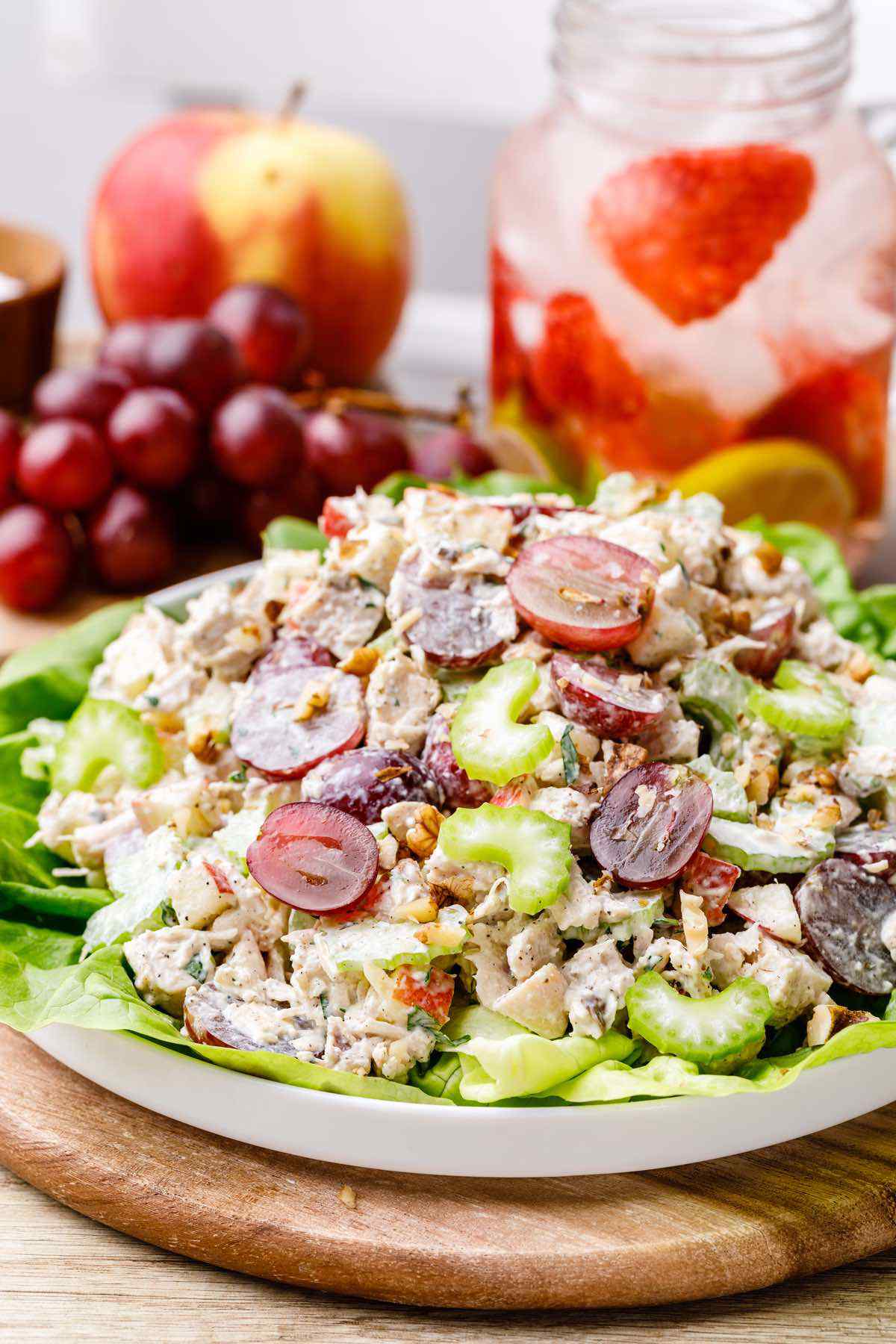 More Paleo-friendly Chicken Salads:
Bacon and Green Onion Paleo Chicken Salad
Low Carb Chicken Salad Stuffed Avocado
6-Ingredient Avocado Chicken Salad
Paleo Curry Chicken Salad
---
2 cups diced cooked chicken
1 cup red grapes, halved
1/3 cup diced celery
¼ cup walnuts, chopped
1/3 cup homemade or Paleo friendly store-bought mayonnaise
1 medium apple, diced
½ small lemon, juiced
salt, black pepper to taste
In a bowl, place all the ingredients and toss to combine.
Season to taste with salt and black pepper.
Refrigerate for minimum one hour or until ready to serve.
Serve on a bed of lettuce leaves.
Waldorf Salad Recipe Without Chicken
The Waldorf salad is simple and light, perfect as a first course. Apples, grapes, celery, and walnuts are featured, served with a mayo-based dressing. To add protein, shredded chicken or even turkey would go well with the salad.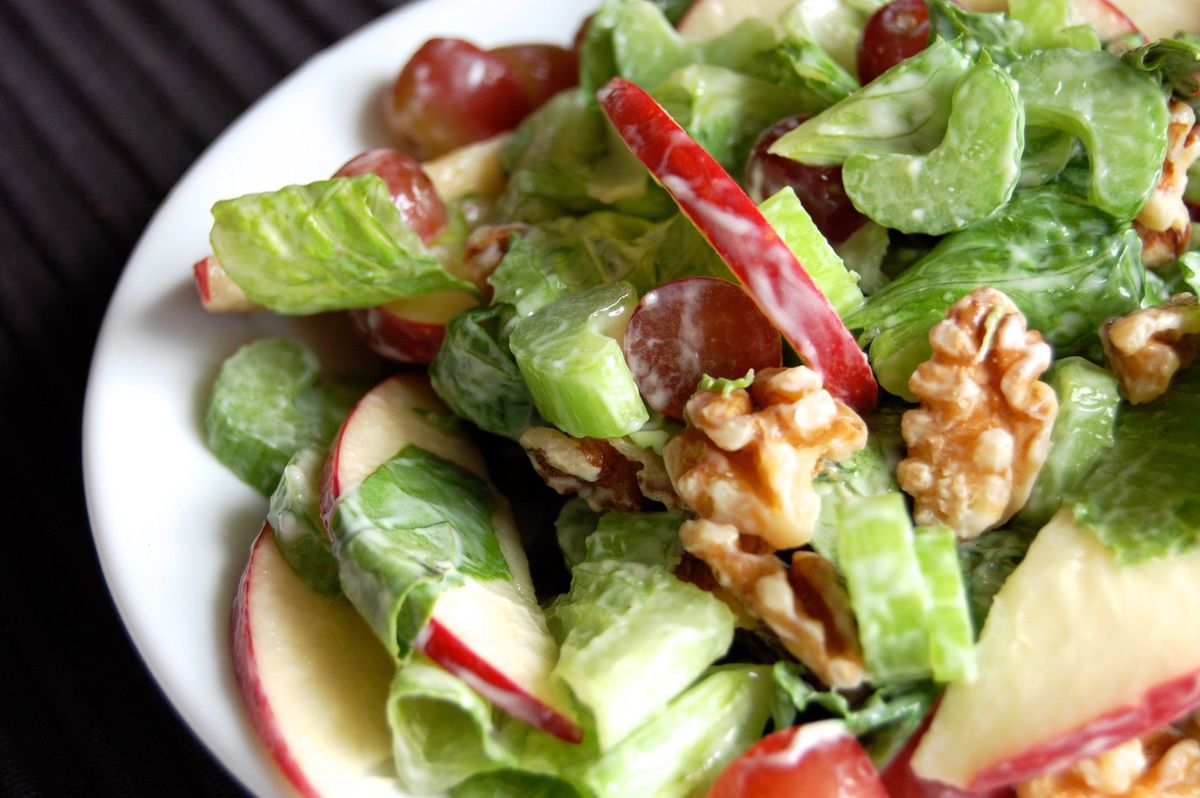 Ingredients
1/2 tbsp lemon juice
2 tbsp Paleo mayonnaise
1 red apple, cored and sliced
1/2 cup walnuts, chopped
1/2 cup fresh grapes, halved
1/4 cup celery, diced
1 tbsp diced green onions
1 heart romaine lettuce, roughly chopped
Salt and pepper to taste
Instructions
1. Mix the lemon juice and mayonnaise together in a small bowl. Set aside.
2. Combine the remaining ingredients in a large bowl. Add the mayo mixture and toss to coat. Season with salt and pepper to taste.