The secret sauce of this recipe is most definitely in the homemade dressing. By mixing together lime juice, honey, olive oil, apple cider vinegar, and a paleo approved fish sauce, you form a sweet and tangy base that also has a great seafood flavor as well.
The addition of fresh cilantro (or parsley if you prefer), garlic cloves, chili flakes, and red onion round out all the distinct flavors in this dressing. Anyone who likes seafood will surely fall in love with this dressing recipe.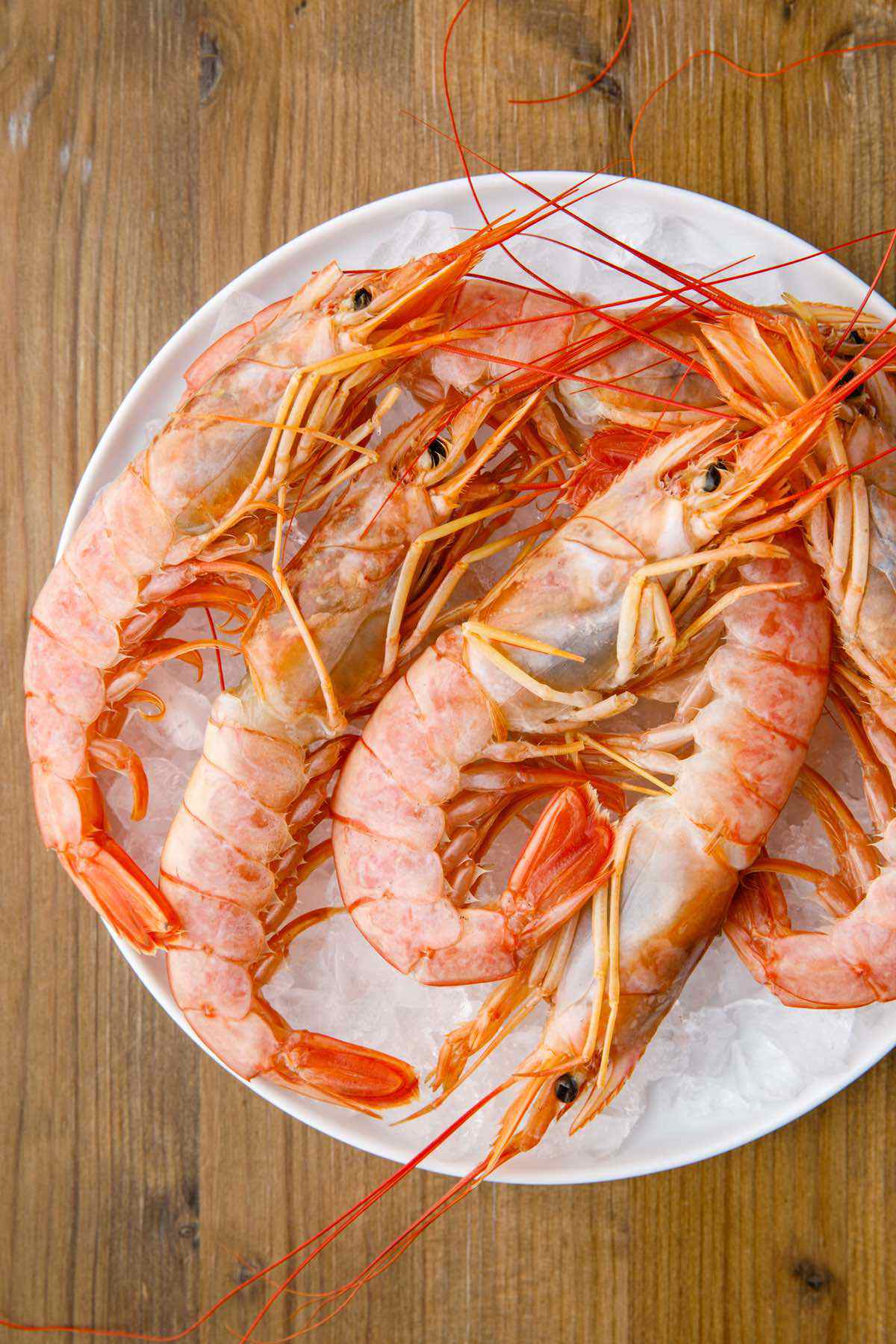 What's a yummy dressing without an equally delicious salad base? This salad is made even better by adding a pound of shrimp in along with fresh carrots, cucumber, lettuce, cashew nuts, and a single red chili pepper (depending on how well you tolerate spicy food, you might consider adding more — be warned though, it can get HOT!) for a bit of added spice, you end up with an incredibly authentic Vietnamese style salad that mixes with the dressing perfectly.
The chili pepper not only adds quite a kick to the salad, but studies have even suggested that intake of these hot peppers from the nightshade family may even help you to live longer. (1)
Spring rolls, whether fresh or fried, are a staple in Vietnamese cuisine. They are great to serve at home or during picnics since they are so easy to eat and don't take long to prepare at all. We've compiled a list of recipes that you can try if you want something heavier to accompany your Vietnamese shrimp salad.
The best part about making spring rolls is how easily you can adjust the protein sources depending on you and your guests' preferences. Choose between shrimp, chicken, beef, fish or pork for added variety.
If you consider yourself a connoisseur of Southeast Asian cuisine, then you definitely owe it to yourself to try out this Vietnamese shrimp salad. It's the perfect combination of seafood along with sweet and spicy flavoring that's so good, you might be opting for Vietnamese food over Thai food from here on out. But let's be realistic — there's no reason not to enjoy both as often as you'd like as they both provide some fantastic paleo-approved meal options that are packed with nutrients.
---
For the dressing

2 tbsp chopped fresh cilantro or parsley
4 tbsp olive oil
½ red onion, diced
2 tbsp lime juice
1 tbsp apple cider vinegar
1 tsp paleo approved fish sauce
1 garlic clove, minced
1⁄4 tsp honey
1/8 tsp chili flakes

For the salad

1 tbsp extra-virgin olive oil
1 pound medium shrimps, peeled and deveined
1⁄4 tsp sea salt
6 cups chopped lettuce
2 small cucumbers, sliced lengthwise with a mandolin
1 carrots, julienned
1 red chili pepper, deseeded and sliced
¼ cup cashew nuts, toasted and chopped
To make the dressing, place the olive oil, lime juice, apple cider vinegar, honey and fish sauce in a bowl and combine.
Add the onion, cilantro, chili flakes, garlic and mix to combine. Set aside.
Preheat a grill pan to medium heat. Brush with olive oil.
Add the shrimps and grill, turning halfway, until shrimp are pink and opaque, about 4 minutes.
Combine the lettuce, cucumbers, carrot, chili and cashew nuts in a large bowl.
Drizzle with dressing and toss to coat.
Top with shrimps and serve.
More Good Shrimp Salad Recipes
Shrimp Avocado Salad
This light shrimp salad recipe is an easy and tasty meal suited for warm weather days. Lime juice and cilantro add zest and brightness to the shrimp and avocado. The salad can be served on its own or even over lettuce for a heartier lunch. If you are making this recipe ahead of time, wait to add the avocado and cilantro until right before serving.
Ingredients
1 lb. cooked shrimp, peeled and deveined
1 cup cherry tomatoes, diced
1 avocado, diced
1 clove garlic, minced
1/2 jalapeno, seeded and finely minced
1 tbsp cilantro, chopped
1/4 small red onion, diced
Juice of 1 lime
2 tsp extra virgin olive oil
Salt and freshly ground pepper, to taste
Instructions
1. Whisk together the red onion, lime juice, olive oil, and a pinch of salt and pepper. Let stand for 5 minutes.
2. Meanwhile, place the shrimp, tomatoes, avocado, garlic, jalapeno, and cilantro into a large bowl and stir to combine. Pour the onion mixture over the top and gently toss to combine. Adjust salt and pepper to taste.