Spicy Vegetables are the Best Vegetables
Everyone knows that vegetables are good for you. The problem is, even with that knowledge, not everybody likes to eat vegetables. Which is unfortunate as without a doubt, one of the best things that you can do for your health is to provide your body with plenty of fresh fruits and veggies in your diet. People who eat plenty of fruits and vegetables have been found to have significantly lower risks of developing chronic disease or obesity. (1) This is mainly due to the fact that they are excellent sources of vitamins, minerals, and phytochemicals like antioxidants that all work in tandem to help prevent disease. (2)
So considering how essential fruits and veggies are, it's helpful to use recipes like this to add far more flavor than they would naturally have otherwise. And that's exactly what using turmeric, black pepper, cumin, and coriander accomplishes. You simply have to mix these spices together with the vegetables in a bowl and then bake them. It's as easy as that. In addition to all of the great health benefits already provided by the vegetables, you'll also be getting even more antioxidants from the spices while also lowering inflammation in your body. (3)(4) It's a definite win-win combination for your health.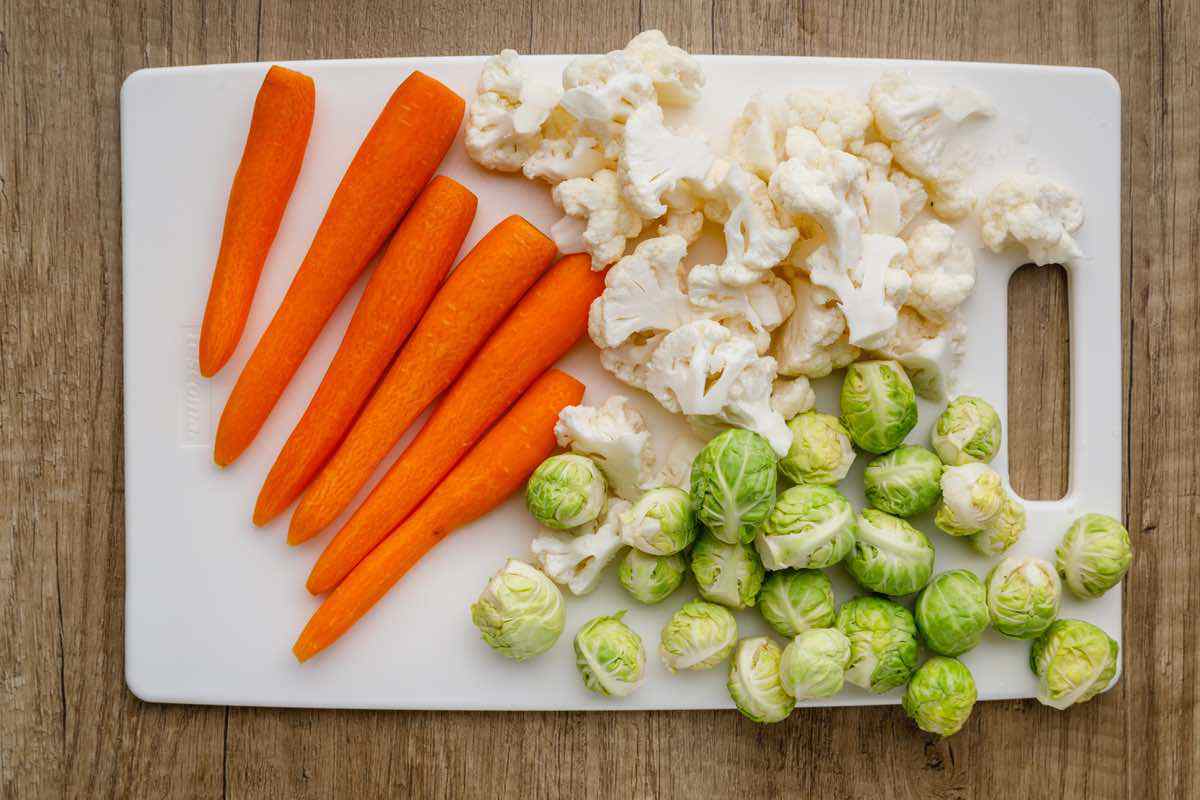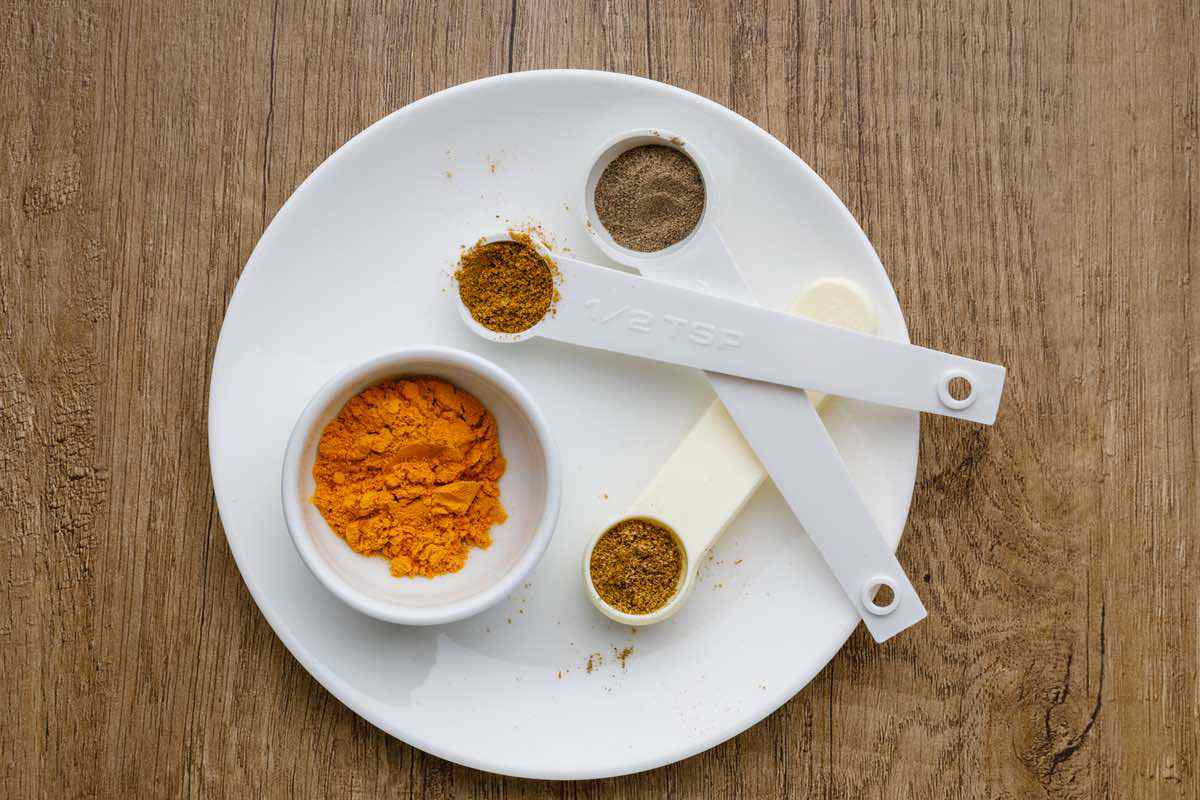 This recipe is especially great if you have kids who find vegetables to be too bland and boring ordinarily. Get them to try out these spicy roasted veggies and they might just get hooked! I know I'm certainly hooked to the great savory flavors these spices add to my vegetables. I'd recommend pairing them with a nice slice of grass fed steak to really cover all of your nutritional bases in one delicious meal.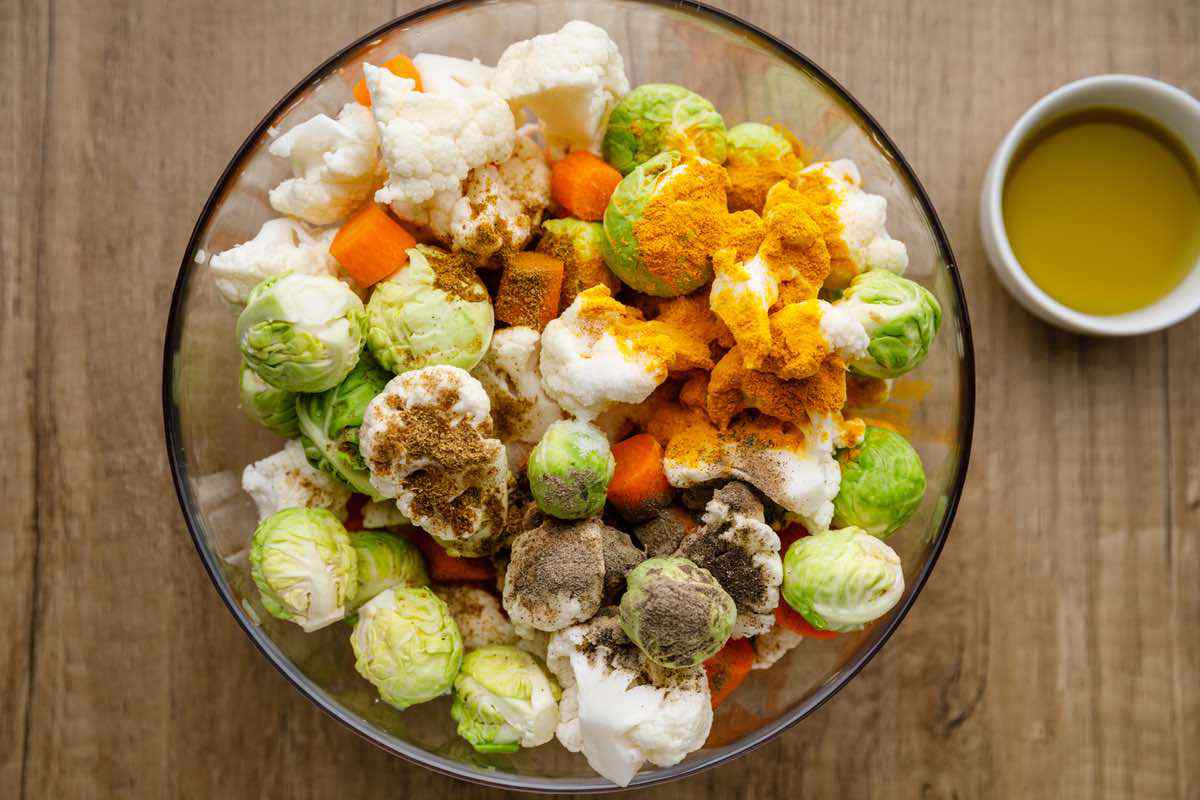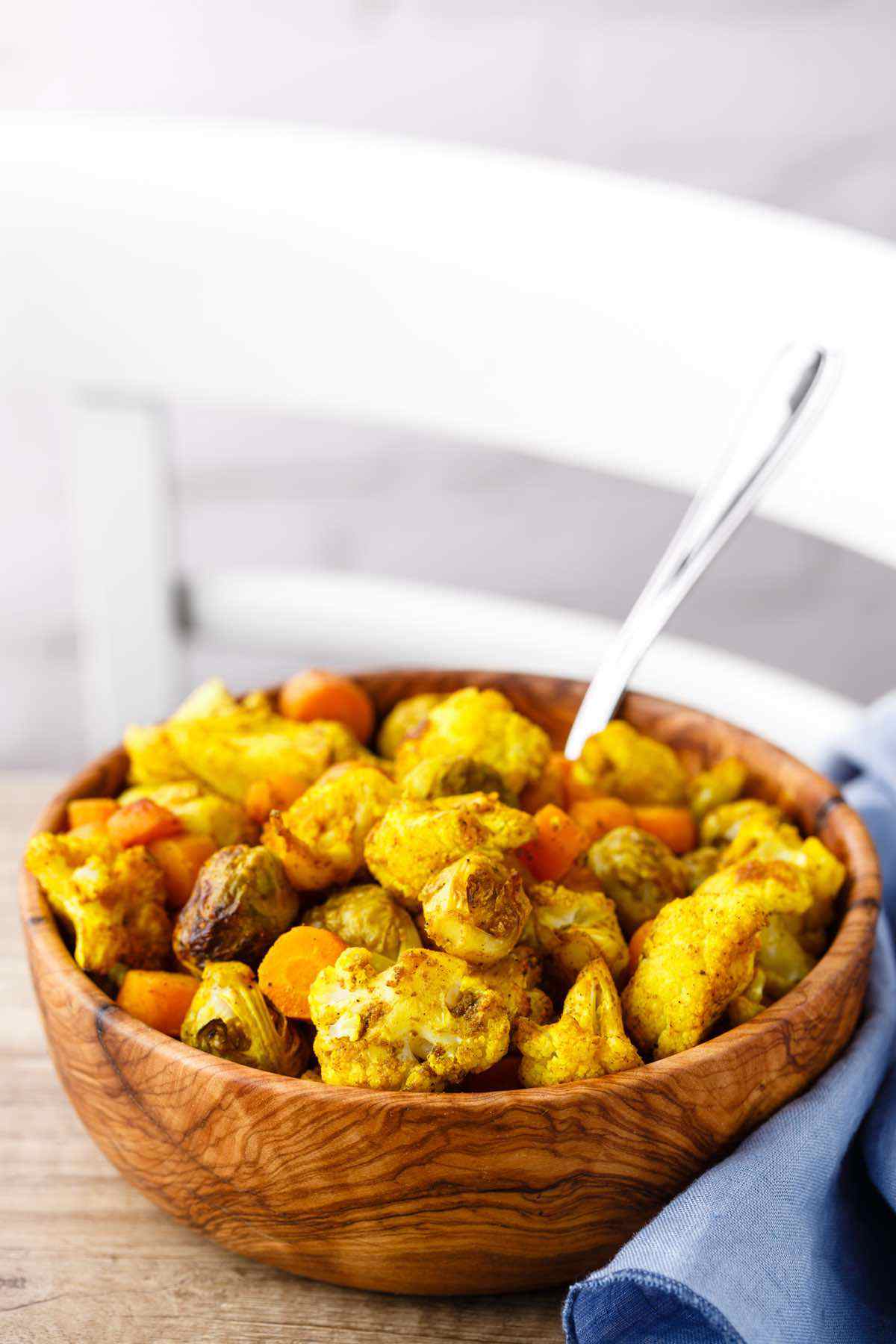 P.S. – If you're in need of some more great veggie recipes to help add a bit of flavor to your meals, then you should check out these great paleo style recipes as well:
---
3 cup cauliflower florets
2 cup Brussels sprouts, cleaned, trimmed and halved (if necessary)
6 medium carrots, peeled and cut into ½ inch pieces
1 ½ tsp turmeric
¼ tsp black pepper
½ tsp ground cumin
½ tsp ground coriander
3 tbsp olive oil
salt to taste
Preheat oven to 425°F.
In a bowl place all the ingredients and toss well.
Season with salt, to taste.
Place the vegetables in a single layer on a large baking pan.
Bake until the veggies are tender, 20 – 25 minutes, stirring halfway through.