Bacon – A Paleo Staple
Who doesn't love bacon? The smell of hot, smoky bacon sizzling in its own fat will cause almost anyone to rush to the table to eat. The best part is that bacon is perfectly acceptable to consume on a paleo diet. Bacon is a good source of fat and protein and is also a versatile cooking ingredient. It's no wonder you see bacon as a staple or complimentary ingredient during breakfast meals, lunch dishes, dinner entrees, and even on some desserts. Be sure to look for uncured bacon that has no added preservatives, nitrates or artificial ingredients.
Sweet Potatoes vs. White Potatoes
Many recipes online use white potatoes instead of sweet potatoes but unfortunately, white potatoes are not considered paleo due to their high glycemic index. Sweet potatoes are the low-glycemic, paleo-friendly substitute and provide more nutrients. (1) For one, the vitamin A content of a sweet potato is significantly higher when compared to the vitamin A present in a white potato. Vitamin A is essential for good skin and eye health. Additionally, sweet potatoes will not raise blood sugar levels and will fit any low-carb diet plan. Lastly, the fiber content of sweet potatoes will help maintain good gut health. (2)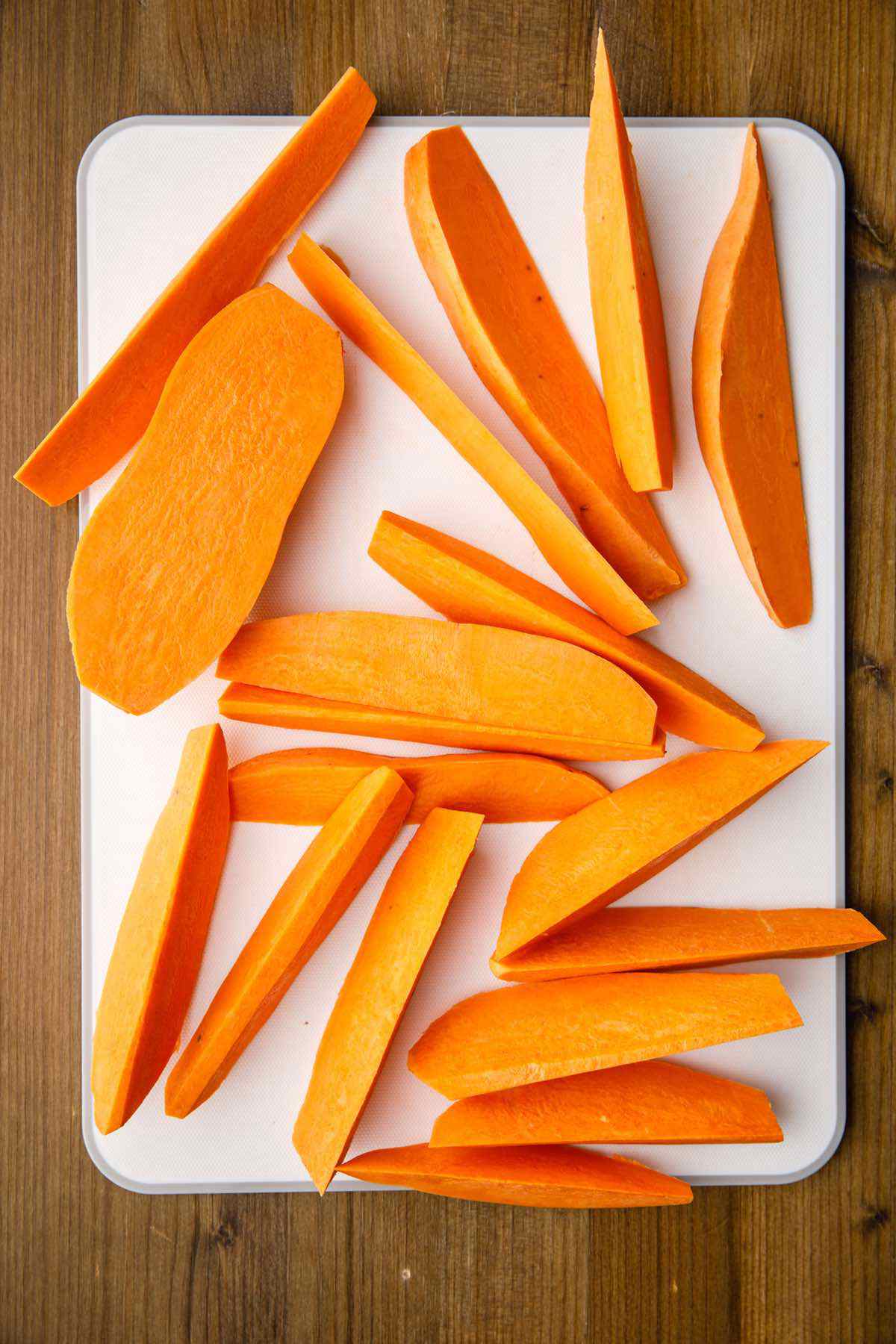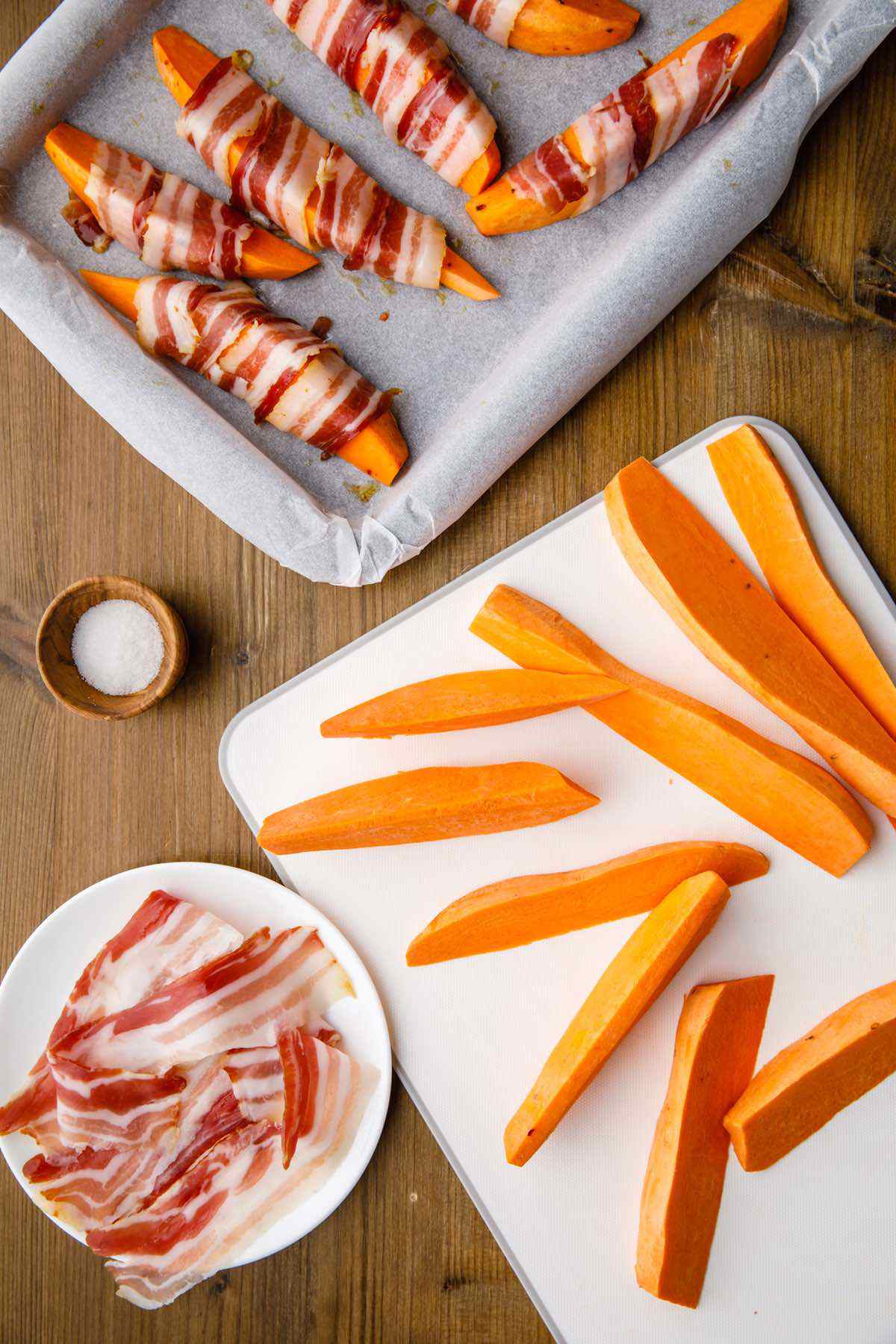 Get Even Wedges Every Time
Cutting your sweet potato wedges evenly is crucial for cooking. When some wedges are cut too thick, they may end up being undercooked and soggy. On the contrary, wedges sliced too thinly may end up getting burned in the oven. To make sure your sweet potato wedges are cut evenly and come out perfectly cooked every time, we highly recommend this nifty tool that will also help you save on time, energy and avoid wasting ingredients.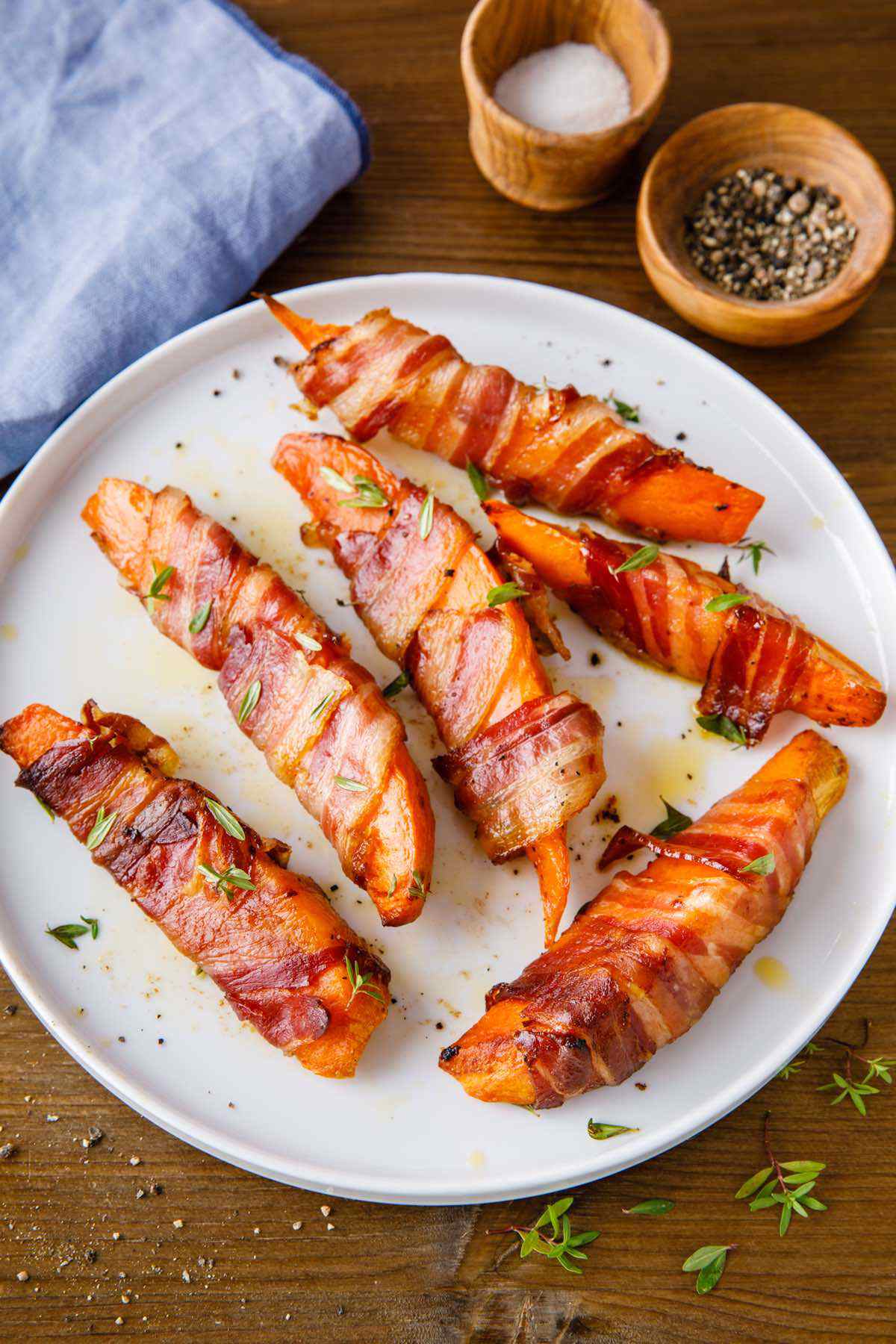 When it comes to cooking, we tend to make dishes that are easy to prepare, contain fresh ingredients, are nutritious, and of course, enjoyable for the whole family.It's a tasty recipe for those who are on a lower-carb or higher-fat diet, and can easily be adapted to suit other dietary guidelines. Bacon-wrapped sweet potato wedges are perfect to serve on any occasion and will satisfy most savory cravings and we can almost guarantee that you'll be back for seconds.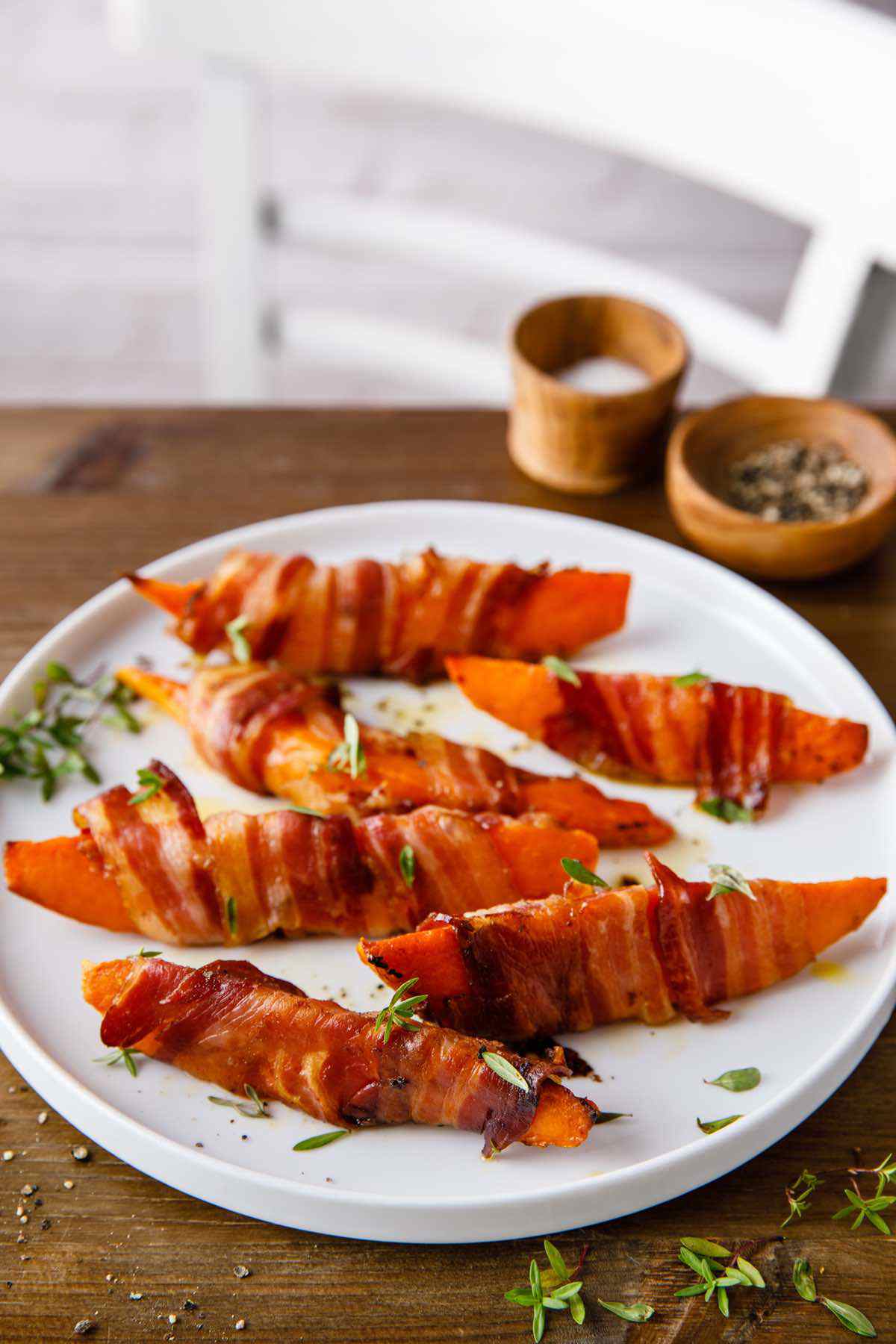 PS. Bacon on everything! You can't go wrong. It goes well with almost anything. I put them in soups, I stuff my mushrooms with bacon…I even wrap my asparagus with bacon. Feel free to take inspiration from some of these other recipes to see if anything suits your fancy:
---
3 large sweet potatoes, peeled and cut into wedges
15-18 slices bacon (1 slice per wedge)
½ tsp red pepper flakes
1 tsp smoked paprika
½ tsp black pepper
1 tbsp olive oil
fresh thyme, for serving (optional)
Preheat oven to 400ºF. Line a baking sheet with parchment paper.
In a bowl mix olive oil, red pepper flakes, smoked paprika, black pepper and good pinch of salt.
Add the sweet potato and toss to coat.
Wrap each wedge with one slice of bacon.
Place the wedges on the prepared baking sheet.
Bake for 30-35 minutes or until sweet potatoes are tender and bacon is crispy.
Serve sprinkled with fresh thyme leaves (if using).