Sweet Potato Goodness
As many of you already know, white potatoes are off limits when following a paleo diet. Thankfully, especially for people like myself who grew up in a household where potatoes were a staple, sweet potatoes are definitely still able to be used. And in many cases, they actually make an even better ingredient choice in recipes. Despite being a starchy carb source, they don't have the same effect on blood sugar levels as other starches like rice and white potatoes do.
They raise blood sugar levels at a slower rate which makes them a suitable carbohydrate source even for individuals with diabetes. (1) Not only that, but sweet potatoes are also full of nutrients, including essential vitamins, minerals, and they are even high in antioxidants that help prevent cancer. (2)
The Secret to Crisp Edges: Coconut Oil
All of that makes them fit perfectly into this casserole dish. Simply brush them with a bit of coconut oil and sprinkle with a pinch of cinnamon before baking them for about 45 minutes, and then scoop out the flesh and mash them. Mix them in with the rest of the casserole ingredients and then it's time to focus on the tasty pecan topping.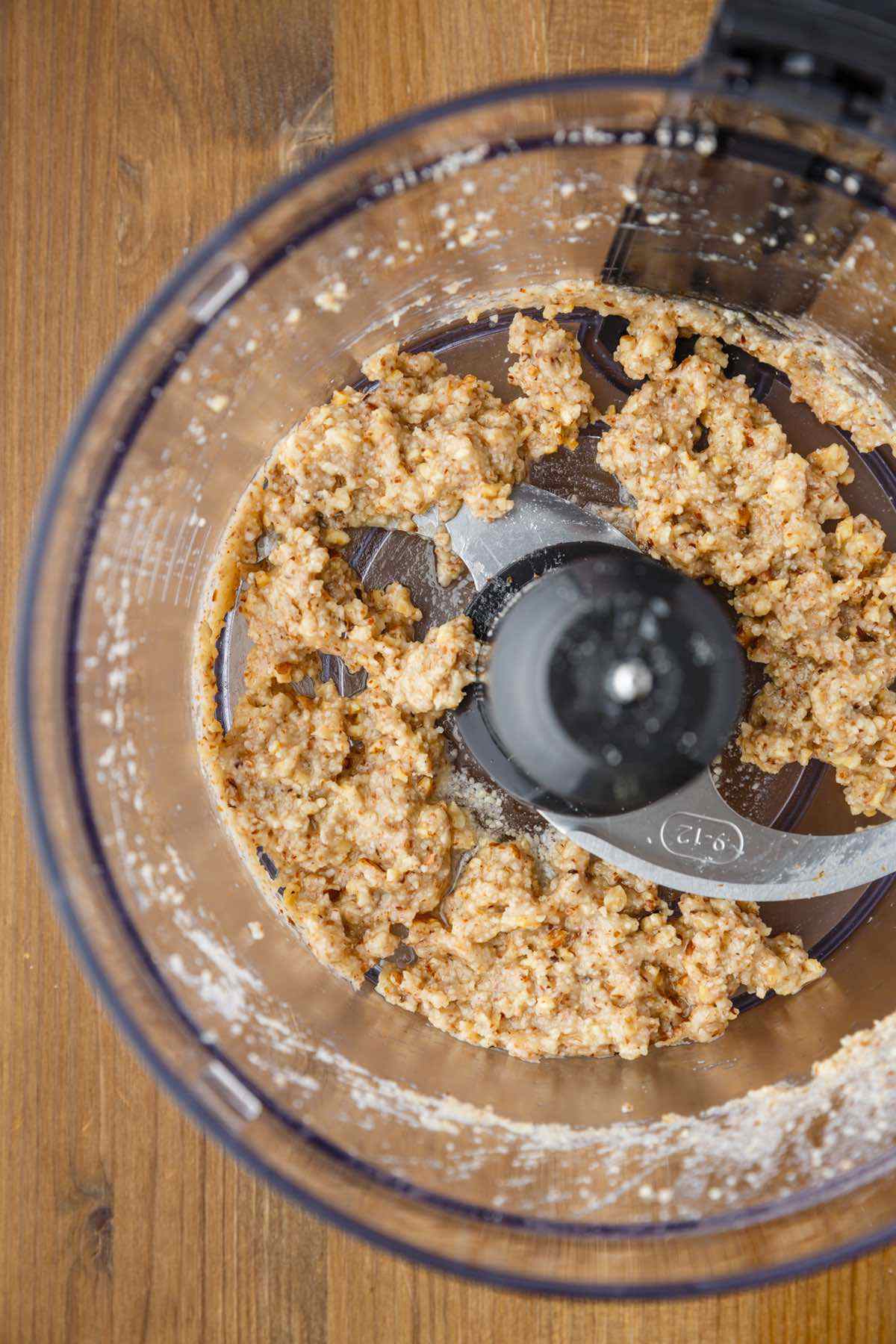 Pecans, An Excellent Source of Healthy Fats
Pecans, like most other types of nuts, are an excellent source of healthy fats that are also loaded with essential nutrients. They add an excellent crunchy and chewy element to the casserole topping that is also ever so sweet when mixed in with the honey, coconut oil, and almond flour. The topping is quite simple to make as all you have to do is place the ingredients in a food processor and blend them together.
Paleo Marshmallow – A Must Try!
Bet you didn't know you could top this sweet potato casserole with some marshmallows, too. "But marshmallows aren't paleo!"
"But marshmallows aren't paleo!"
Actually, you'll be surprised. There are plenty of paleo-approved marshmallow recipes that you can try. For those who'd like to go with the traditional topping, marshmallows work great with this recipe, especially when toasted on top. They get melty and gooey just like 'real' marshmallows, but have a far better nutrition profile.
Once you try out this casserole, you'll see for yourself exactly why I'm so excited for Thanksgiving. I can't wait to enjoy some at the dinner table with my family and friends. It's one of those very healthy meal options that everyone can enjoy and it goes along perfectly with other classic holiday foods like pumpkin pie and apple crisp.
As a side note, this is only one of many different ways that sweet potato casserole can be prepared. For a few other similar ideas, check out this great list of 12 comforting sweet potato casseroles. And if you're looking for some slight different casserole ideas, here's two more of my absolute favorites that you should try out:
---
1 ½ pound sweet potato, halved lengthwise
¼ cup melted coconut oil
3 tbsp almond milk
¼ cup honey
1 teaspoon pure vanilla extract
1 egg, beaten
salt to taste

For the topping

2 tbsp melted coconut oil
¼ cup honey
1/3 cup almond flour
½ cup pecans
Preheat oven to 350ºF.
Place the sweet potato halves on a baking sheet lined with parchment paper.
Brush with ½ tablespoon of coconut oil and sprinkle with pinch of cinnamon.
Bake for 45-50 minutes or until the sweet potato is fork tender.
Let it cool slightly then scoop out the flesh and discard the skin.
Mash the flesh and add the coconut oil, almond milk, honey, pure vanilla extract and beaten egg. Mix to combine.
Pour into a shallow baking dish.
To make the topping, place the coconut oil, honey, almond flour and pecans in a food processor and pulse until just combined.
Sprinkle the topping over the casserole.
Bake for 25-35 minutes, or until golden brown.
Let stand 10 minutes before serving.