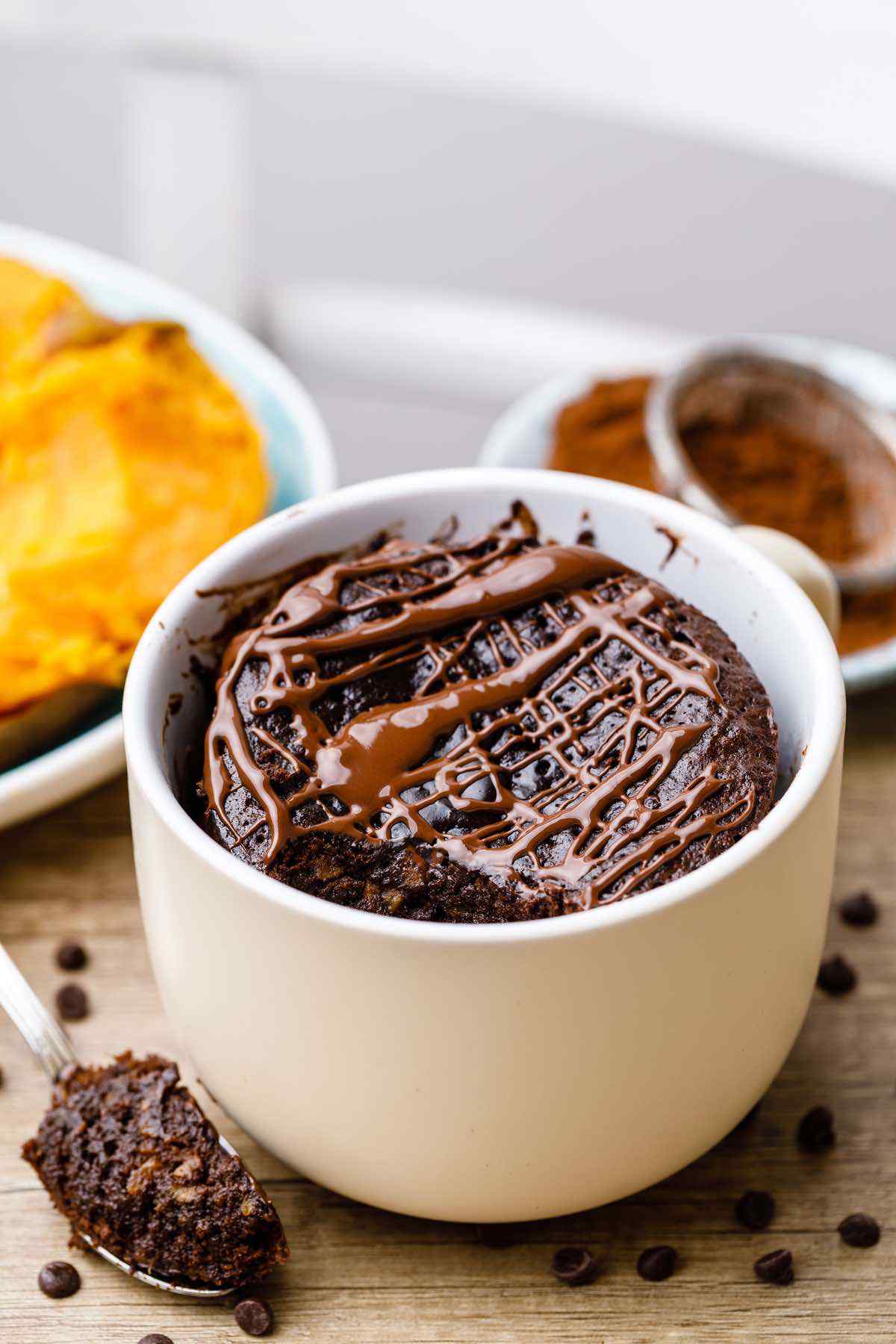 View More Paleo Brownie Recipes:
Zucchini Brownie Bread (Holy moly this is good!)
Almond Butter Brownie Ice Cream (Paleo-Friendly)
The Best Paleo Avocado Brownies (Healthy, Fudgy Deliciousness)
Chocolate Covered Paleo Brownie Energy Balls
Chocolate Fudge Paleo Brownie Bites (yum!)
Fudgy Paleo Brownie in a Mug (ERMAHGERD!)
---
1 oz Paleo friendly dark chocolate chips
2 tbsp natural, creamy almond butter
½ cup sweet potato mash
2 tbsp honey
1 egg
½ tsp pure vanilla extract
3 tbsp cacao powder
1 tsp organic coconut flour
¼ tsp baking powder

For decoration (optional):

melted Paleo friendly chocolate
In a small bowl add the cacao powder, coconut flour and baking powder and mix to combine.
Place the chocolate chips into a large microwave-safe mug and microwave on high in 15-second intervals, stirring in between, until melted.
Add the almond butter and mix to combine.
Add the egg, honey, sweet potato mash and pure vanilla extract and mix until smooth.
Add the cacao powder mixture and mix until smooth.
Microwave on high for 90-120 seconds (microwave times may vary).
Drizzle with melted chocolate (if using) and serve immediately.