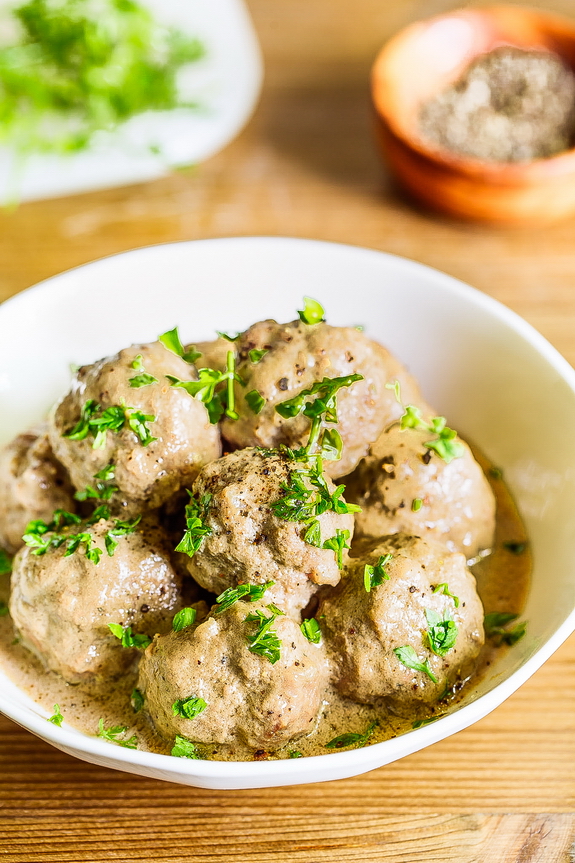 The first time I shopped at Ikea, I was fresh out of college and buying furniture for my first apartment with money I made at my first real job. I totally felt like an adult. I walked around the showroom, picking out pieces that reflected my newfound passion for Swedish home design, all with unique names I couldn't pronounce. And then I discovered the best thing about Ikea. The secret all the other Ikea shoppers knew.
The Swedish meatballs.
Weary of trying to pick between one platform bed and another, I plopped down and devoured a plate of those little Swedish meatballs, and soon I was ready to face the hours upon hours of putting together all my new furniture with my own two hands.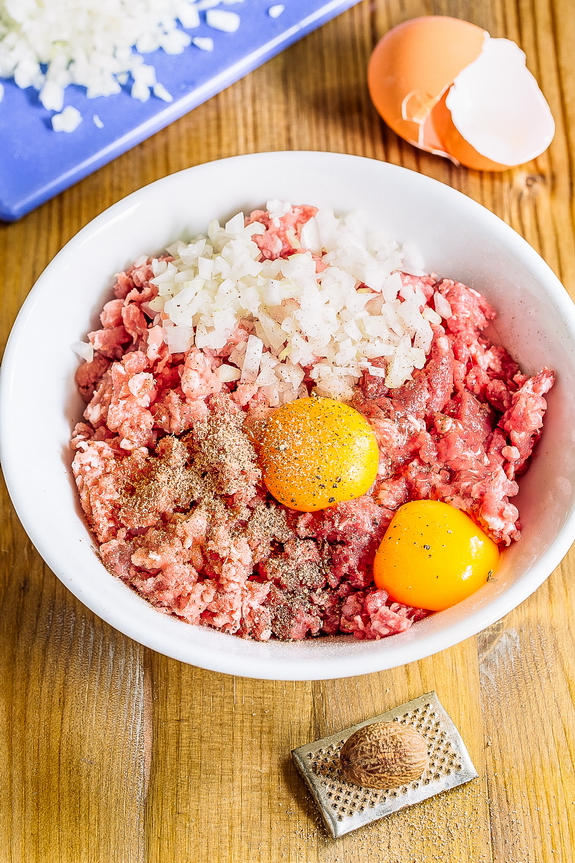 Now that I eat Paleo I know the trick in those meatballs: they're little nuggets of almost pure protein, which will give you long lasting, steady energy. In some ways, they are similar to Italian meatballs. Just like I would recommend with Italian meatballs, they use a mixture of both pork and beef, to enhance the flavor of the meatballs. And just like Italian meatballs, they can be conveniently cooked in a slow cooker, sauce and all. Finally, just like I skip the breadcrumbs in Italian meatballs to keep them Paleo, I do the same for my Swedish meatballs.
But two things are radically different about Swedish meatballs: the herbs and spices you use to flavor them and the sauce you use to cover them. Swedish meatballs are commonly made with allspice and nutmeg, two spices that lend a subtly sweet flavor to the dish. Allspice, despite its name, is actually its own singular spice but is named "allspice" in English because when the English first encountered it in the Caribbean, they thought that it smelled like a mixture of cinnamon, cloves, and nutmeg.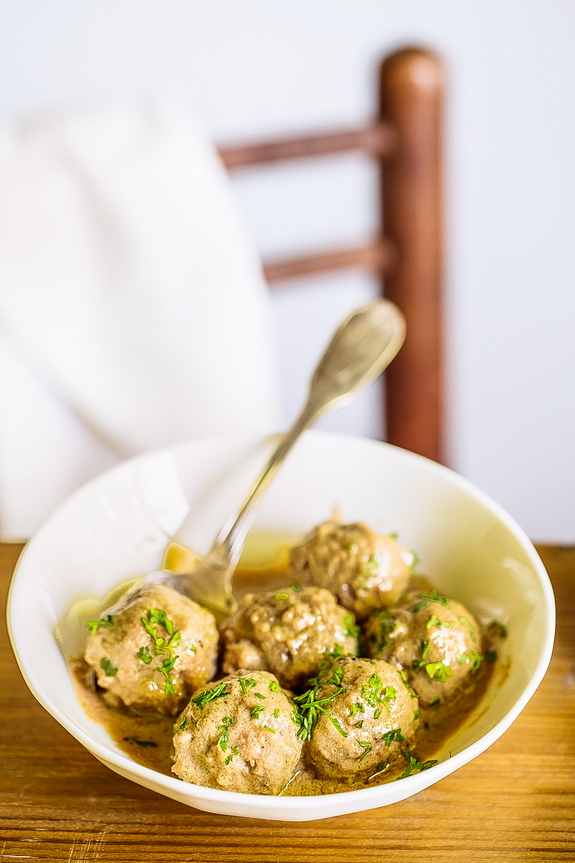 As for the sauce, this is no Italian tomato sauce, which makes sense because tomatoes don't grow very well in the northern Swedish climate. This broth, instead, is a hearty cream-and-broth based gravy. Traditionally, the gravy would be made with butter, beef broth, wheat flour (to thicken it), and sour cream (to make it creamy). To keep our recipe Paleo, we've done a few substitutions. We use ghee instead of butter; arrowroot flour instead of wheat flour, and a bit of coconut milk instead of sour cream. These Paleo ingredients will do the exact same thing for the recipe as their traditional counterparts did, but will keep the recipe perfectly Paleo for you.
Over the years, I've slowly replaced most of my Ikea furniture, a piece at a time, with more expensive stuff that will last a bit longer. For a few years it meant I had quite a confusion of décor. But pretty much all of that Ikea furniture is gone now. But my love for Swedish meatballs remains. They make a great, hearty meal, any time of the year, especially when paired with a salad full of crisp, fresh veggies.
And they also make a great appetizer for parties! You can serve them right in the slow cooker, on warm, to keep them heated, with a stash of toothpicks nearby. Or if you're fancy (ie, past the Ikea stage), serve them on a nice platter. Either way, your Swedish meatballs will probably provoke memories of shopping excursions to Ikea and, if you have really cool friends, maybe even memories of a few trips to the real Sweden.
(Make this next: Slow Cooker Italian Paleo Meatballs)
---
1 pound ground beef
1 pound ground pork
1 small onion, diced
2 egg yolks
¼ tsp ground allspice
¼ tsp ground nutmeg
½ tsp salt
¼ tsp black pepper

For the gravy

2 tbsp ghee
3 tbsp arrowroot flour
1 ½ cup hot beef broth
½ cup coconut milk, warmed
2 tablespoons chopped fresh parsley leaves
Add pork, beef, egg yolk, onion, nutmeg, allspice, salt and black pepper in a large bowl.
Mix to combine.
Shape into 1'' balls.
Arrange meatballs in slow cooker.
In a skillet heat ghee over medium heat.
Add arrowroot flour and stir until smooth.
Add beef broth and coconut milk, whisking continuously until smooth.
Cook for 3-5 minutes.
Season to taste with salt and black pepper.
Pour sauce over meatballs, cover with a lid and cook for 4 hours on low.