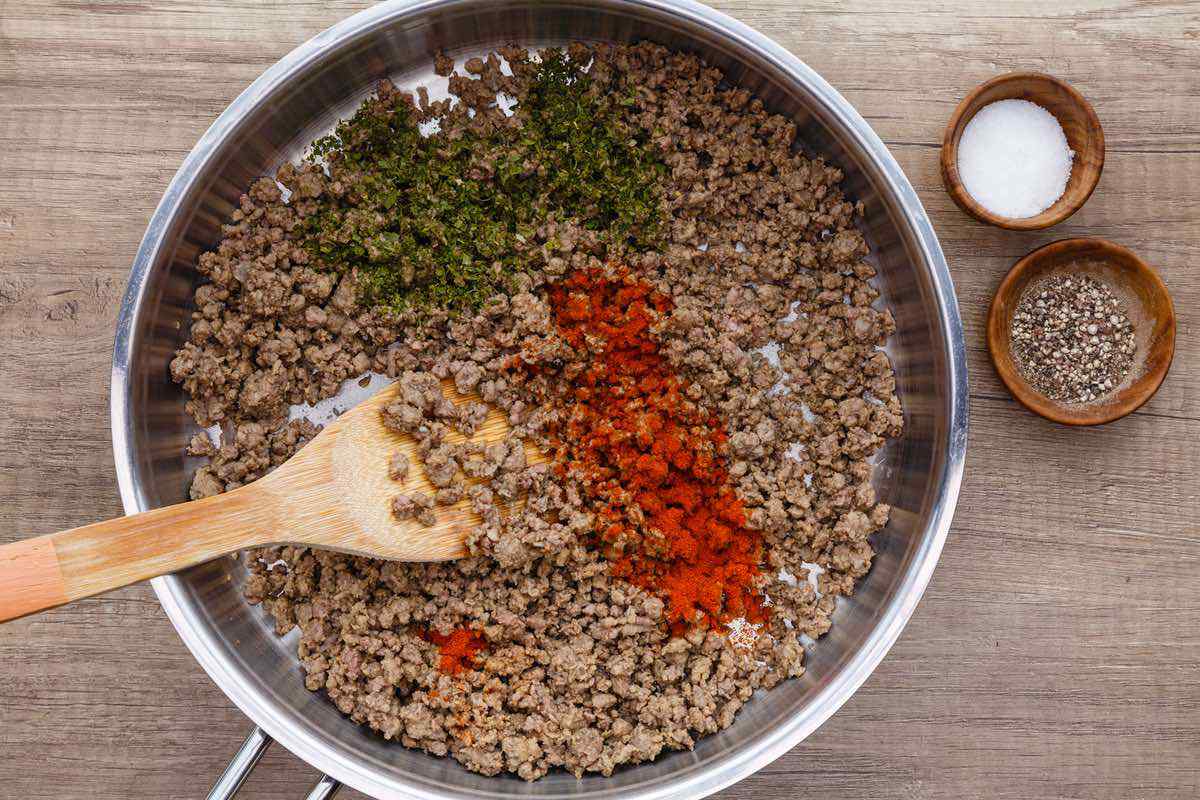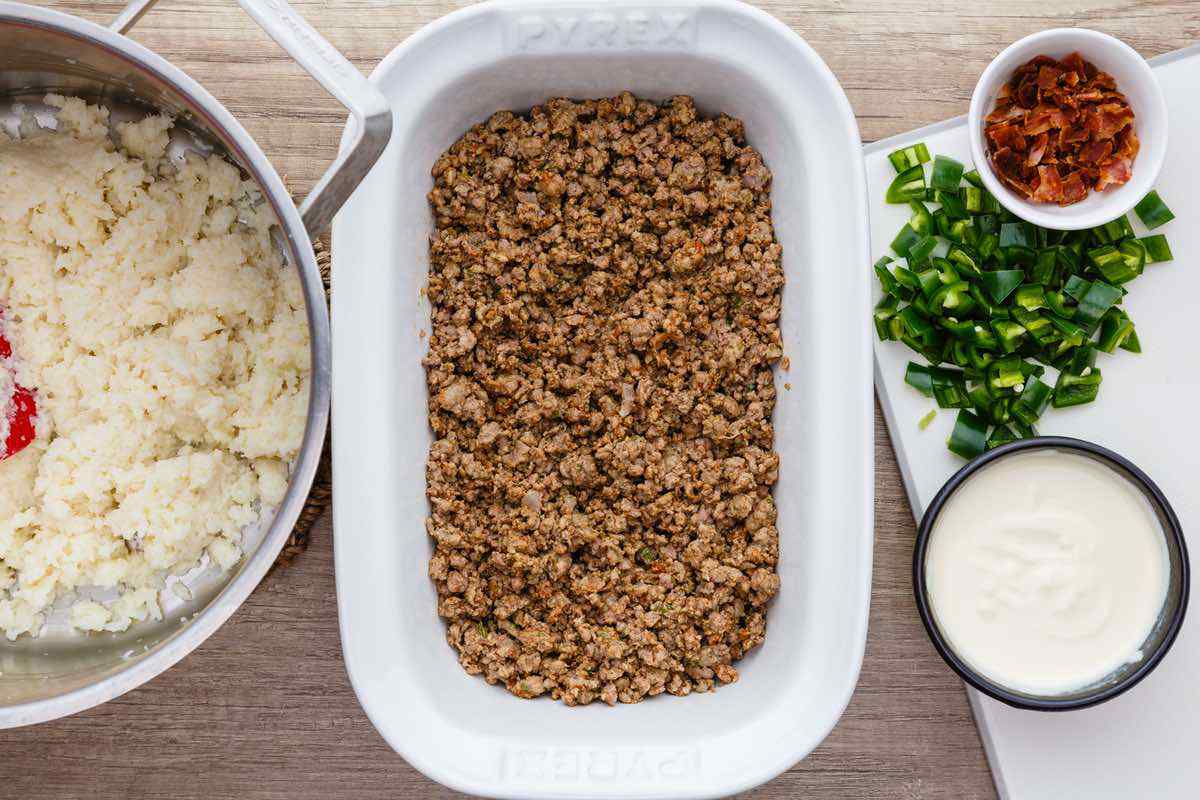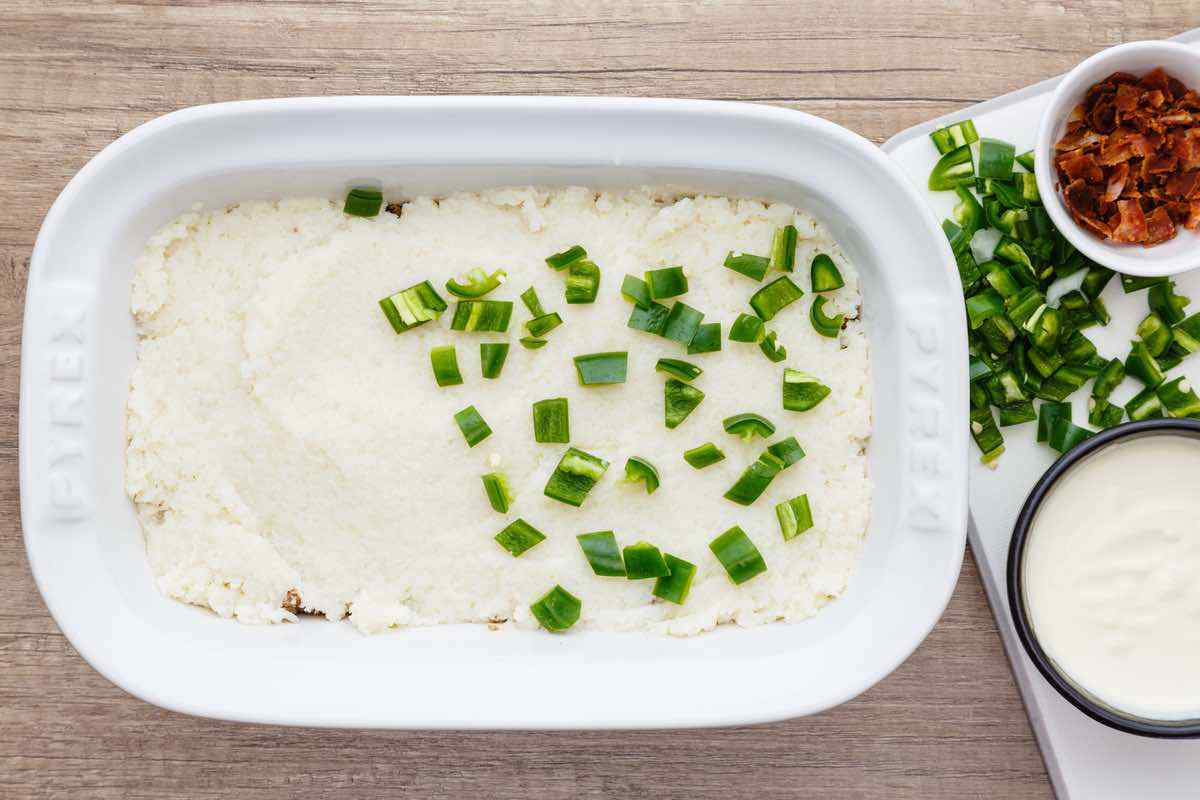 View More Paleo Ground Beef Casserole Recipes:
Double Bacon Ground Beef Paleo Casserole (Low Carb)
Garlic Roasted Broccoli and Ground Beef Casserole
Easy and Soul-Satisfying Mexican Ground Beef Casserole
Loaded Cauliflower Ground Beef Casserole
Low Carb Ground Beef and Cabbage Paleo Casserole
---
2 tbsp olive oil
1 medium onion, chopped
2 garlic cloves, minced
1 pound lean ground beef
1 tsp dried parsley
½ tsp cayenne pepper
3 cups cauliflower florets
¼ cup unsweetened almond milk
1 tbsp nutritional yeast
3-4 jalapeno peppers, seeded and diced
1/3 cup homemade or Paleo friendly store- bought mayonnaise
4 slices no sugar, no nitrate bacon
1 tbsp chopped fresh parsley
salt, black pepper to taste
In a large skillet heat the olive oil over medium heat.
Add the onion and cook, stirring occasionally, for 3-5 minutes.
Add the garlic and cook for 30 seconds.
Add the ground beef and cook, stirring occasionally, until the beef is no longer pink.
Add the dried parsley and cayenne pepper and mix to combine.
Season with salt and black pepper to taste and remove from the heat.
Set aside.
Place the steamer basket in a large pot.
Add 1 ½ cups of water.
Place the cauliflower florets into the basket.
Cover with a lid and cook over medium heat for 5 minutes or until cauliflower is fork-tender.
Remove the cauliflower from the steamer basket and mash with a potato masher.
Add the almond milk and nutritional yeast and mix to combine.
Preheat oven to 350°F.
Spoon the ground beef mixture into a lightly greased baking dish and top with mashed cauliflower.
Sprinkle with chopped jalapeno peppers.
In a bowl place the mayonnaise and 1 tablespoon of water and mix to combine.
Spoon the mayonnaise mixture over the chopped jalapeno peppers.
Bake in preheated oven for 25- 35 minutes.
Remove from the oven.
Sprinkle with cooked bacon and chopped parsley and serve.