---
Basically, you just add chicken to the bottom of the slow cooker and pile all of your favorite ingredients on top. Bell peppers, onions, and jalapenos all give this soup more substance. A few hours later, an amazing soup is ready to enjoy. I usually serve the soup with a bit of avocado to lend more creaminess to the dish as well.
I prefer to prepare a slow cooker meal in the morning and then have it ready when I come home for dinner. Or you can choose to throw everything together right before you go to bed and have the dish ready when you wake up in the morning. Which works especially well if you are packing up the food to take to work for lunch. Either way, cooking the chicken in a long and slow manner makes it completely tender and savory.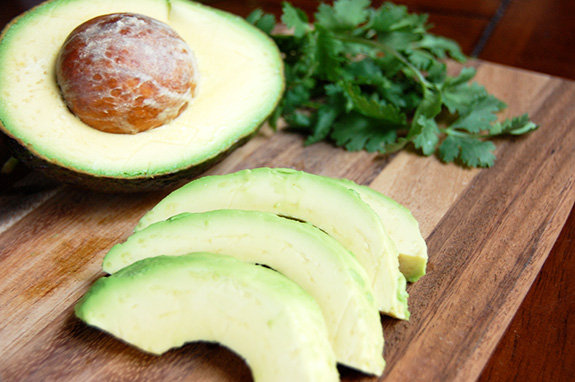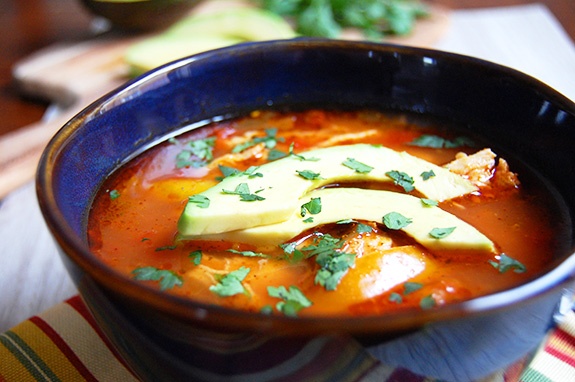 There are also two ways that you can prepare this soup as a freezer meal. One way is to prep the veggies – the onion, bell pepper, jalapeno, and garlic. Place them in a large resealable bag with the chicken, cumin, chili powder, oregano, and paprika. Place this in the freezer to store away for a rainy day. Then when you want to make it, simply defrost, place right into the slow cooker, and all you have to add is diced tomatoes, chicken broth, and salt and pepper to taste. This is great for people who like to plan ahead. The second way is to simply transfer the finished cooked soup to bags and freeze that instead. If you are cooking for one, freeze the leftovers so you can enjoy them later!
---
1 1/2 lbs. boneless skinless chicken breasts
1 medium yellow onion, diced
1 bell pepper, thinly sliced
1 jalapeno, diced
2 cloves garlic, minced
1 15-oz. can diced tomatoes
2 cups chicken stock
1 tbsp chili powder
1 tbsp cumin
1 tsp dried oregano
1/2 tsp paprika
Salt and freshly ground pepper, to taste
2 tbsp fresh cilantro, chopped
1 avocado, pitted and sliced
Add the chicken to the bottom of the slow cooker. Add the onion, bell pepper, jalapeno, and garlic on top of the chicken. Pour the diced tomatoes and chicken stock over the top. Sprinkle with chili powder, cumin, oregano, paprika, salt, and pepper. Cover and cook on low heat for 8 hours. Use a fork to shred the chicken before serving. Garnish with cilantro and avocado.