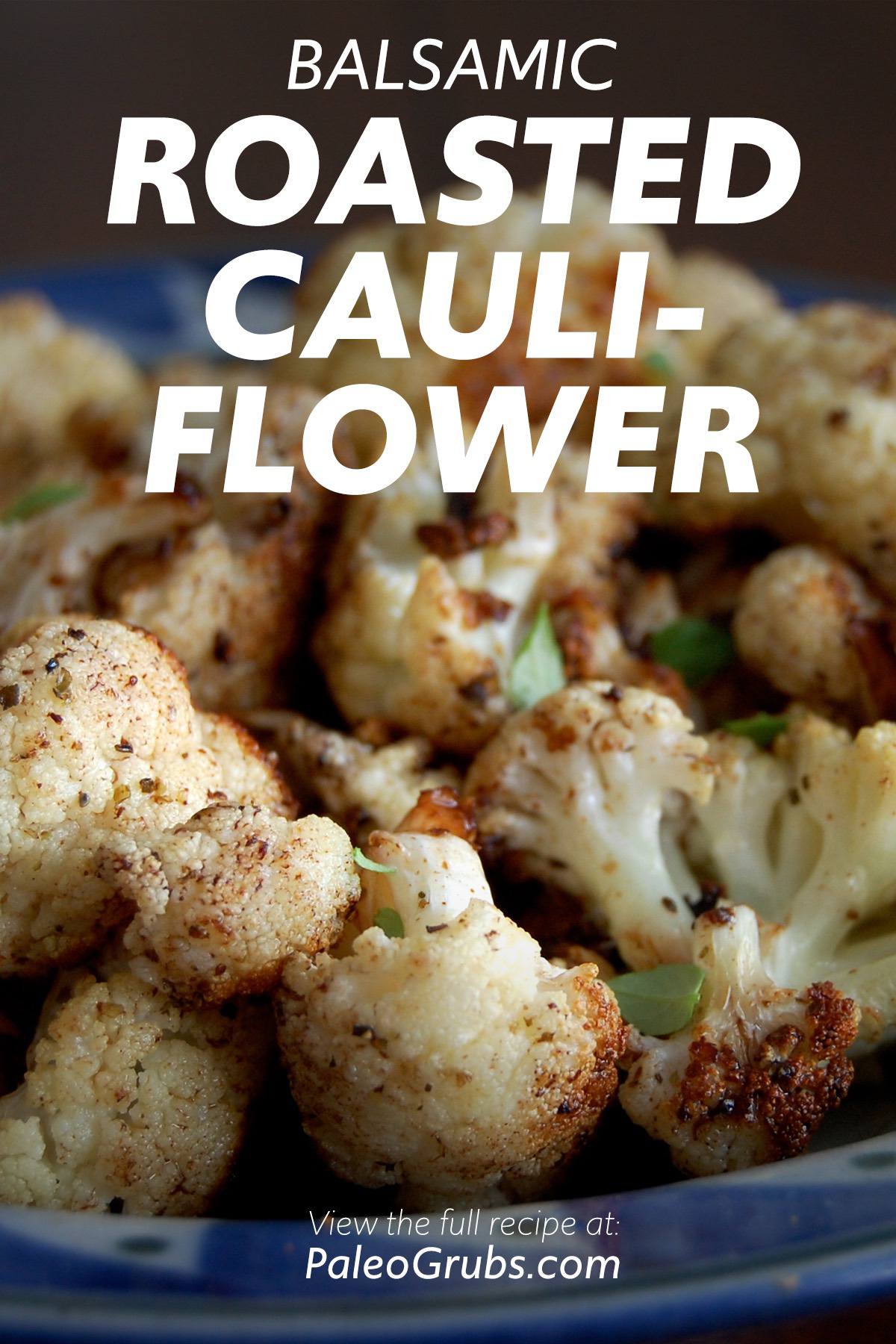 Please indulge me for a second. I am about to rave about cauliflower. Cauliflower is a wonderfully versatile vegetable. You can mash it, rice it, roast it, eat it raw, or make it into a soup. One of my absolute favorite ways to cook it though is oven roasted cauliflower.
The taste achieved through roasting is a great sweet but nutty flavor (especially if you add parmesan).
Cauliflower is also a great substitute for potatoes if you are following the Paleo diet or other low carb diet, or even just trying to add healthier options into your meals.
Roasted Cauliflower Ingredients
Head of Cauliflower – I prefer standard white cauliflower, but purple cauliflower works great too (and is really impressive as a side dish when you have guests over).
Oil – While any oil will work, I prefer using olive oil when roasting any vegetables. It is chock full of heart healthy compounds and has a beautiful clean flavor.
Balsamic Vinegar – white vinegar and apple cider vinegar works in a pinch.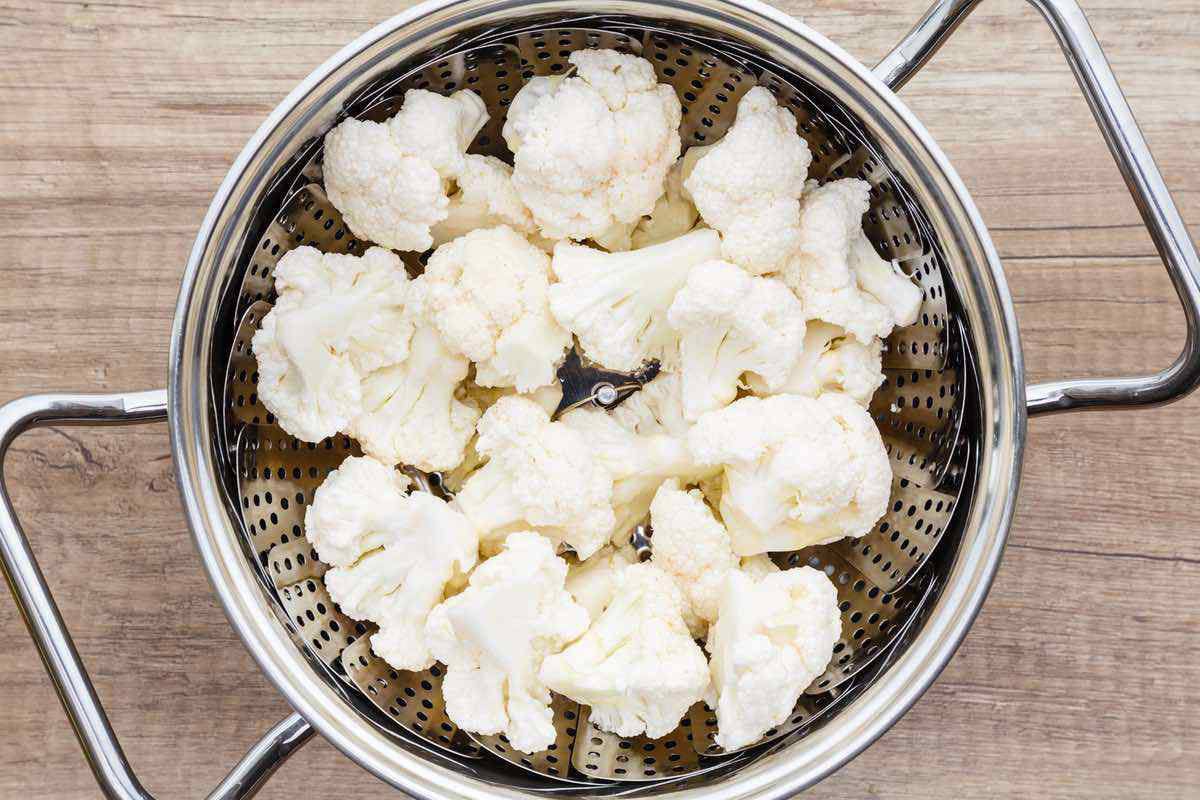 The Best Seasoning for Roasted Cauliflower
Salt – both fine sea salt and coarse sea salt work just as good.
Pepper – make sure it's freshly ground.
Marjoram – the perfect combination of sweet + savory that makes any oven roasted cauliflower recipe absolutely addictive.
Pepper – make sure it's freshly ground.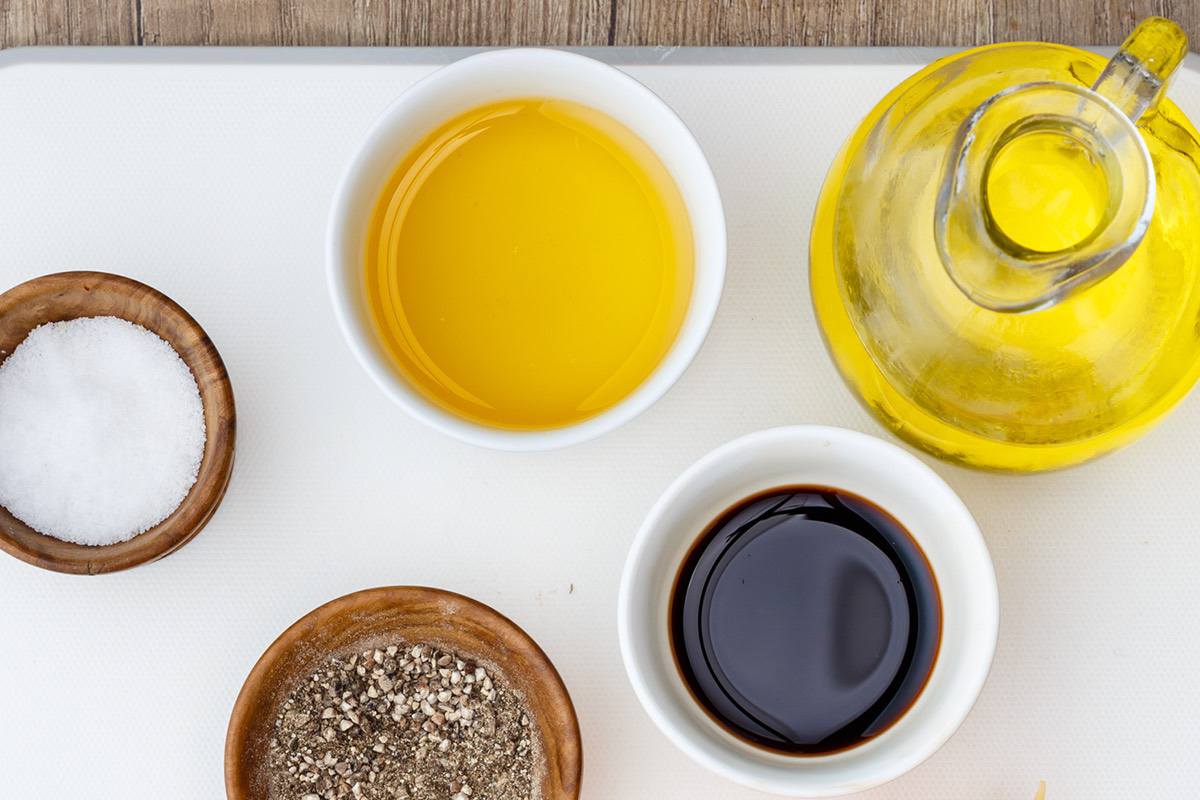 Seasoning Alternatives
Minced Garlic – freshly minced
Paprika – regular paprika (not smoked)
Turmeric – ground, not fresh
Can I add cheese? – Yes! Definitely use parmesan though. Just grate it with a microplane over the top before baking.
How to Roast Cauliflower
1. Preheat your oven to 425F or 218C using a rimmed baking sheet (if you don't have a rimmed baking sheet, a cookie sheet or Pyrex will work well also.
2. Cut the cauliflower into medium sized florets.
3. Toss the cauliflower with olive oil, marjoram, salt and pepper in a bowl, and spread the cauliflower evenly over your baking sheet.
4. Roast the cauliflower for 15 minutes
5. Pour balsamic vinegar over the cauliflower and bake for 6-8 more minutes.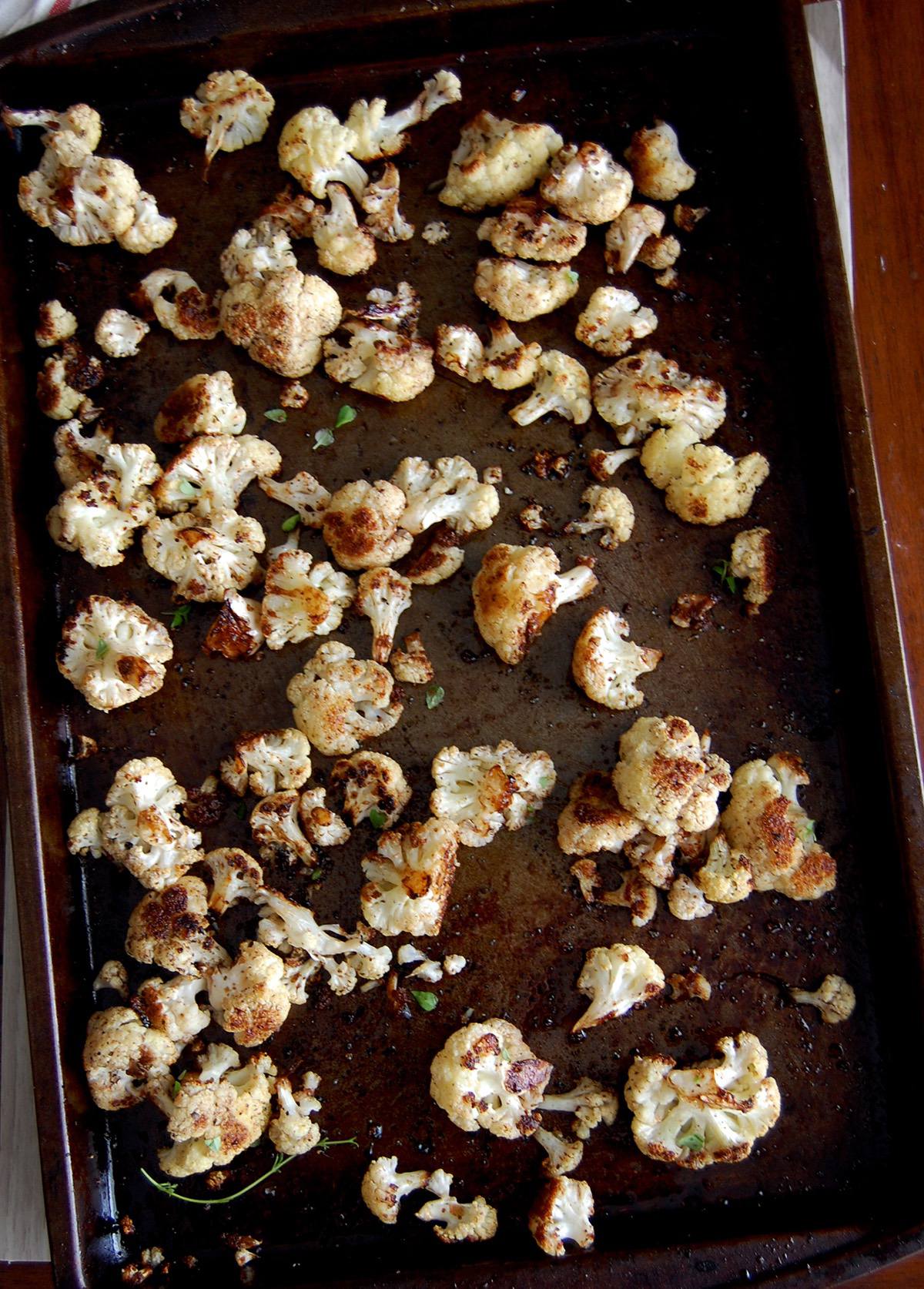 You may also like: This easy low carb cauliflower bread: https://paleogrubs.com/low-carb-cauliflower-bread
It's really so easy to roast cauliflower in the oven! I would suggest making this balsamic roasted cauliflower before experimenting with your own seasonings (it really is that good). But definitely try other spice blends! Cauliflower works well with pretty much anything.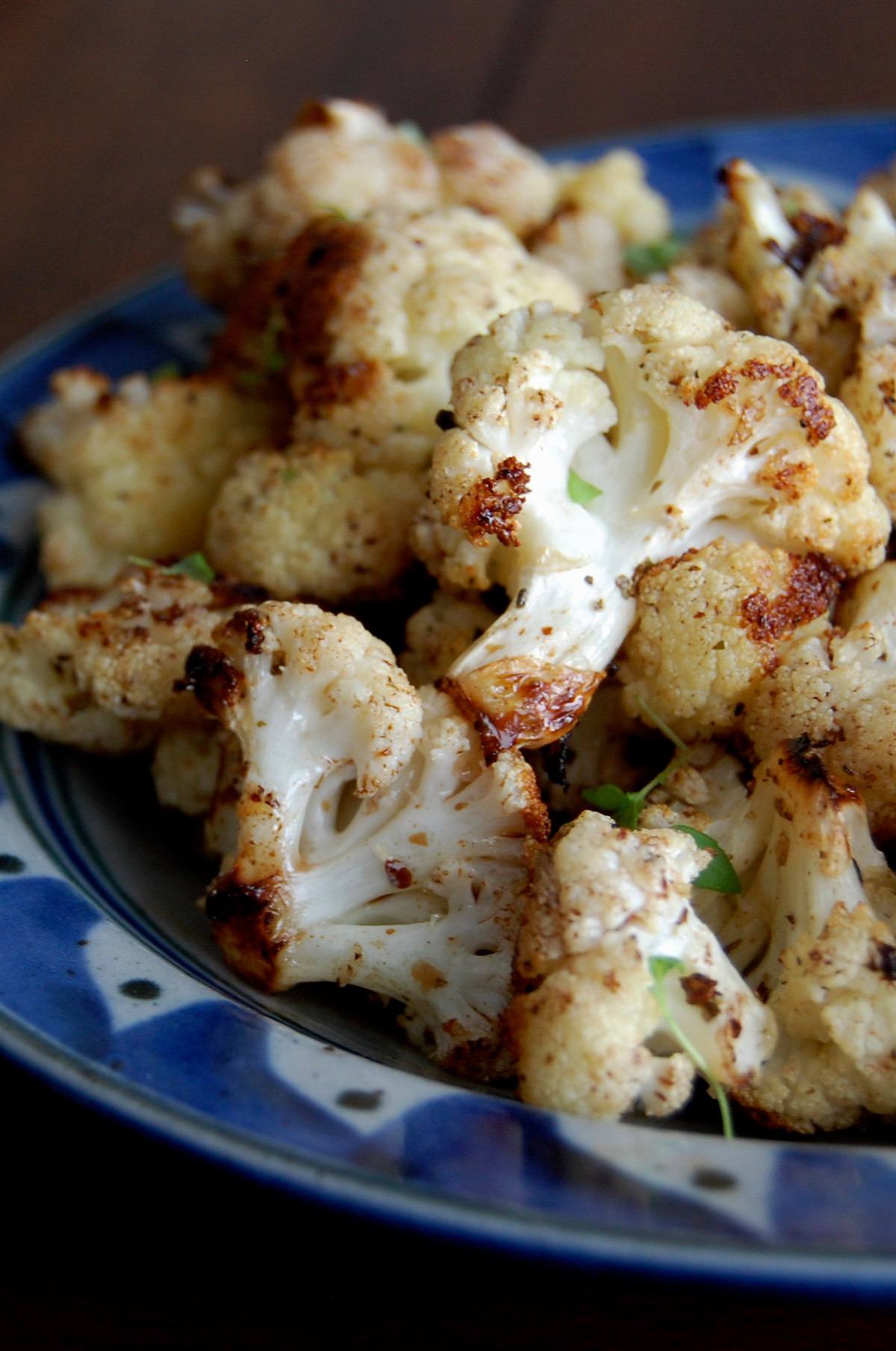 ---
Ingredients

1 large head of cauliflower, cut into florets
3-4 tbsp olive oil
1 tsp dried marjoram
2.5 tbsp balsamic vinegar
salt and pepper to taste
Preheat oven to 425 degrees.
Toss the cauliflower with the olive oil and marjoram in a bowl. Spread out evenly on a rimmed baking sheet and sprinkle with salt and pepper. Roast for about 15 minutes, turning once, until it starts to soften and brown.
Pour balsamic over the cauliflower and stir. Return to the oven for 6-8 more minutes.