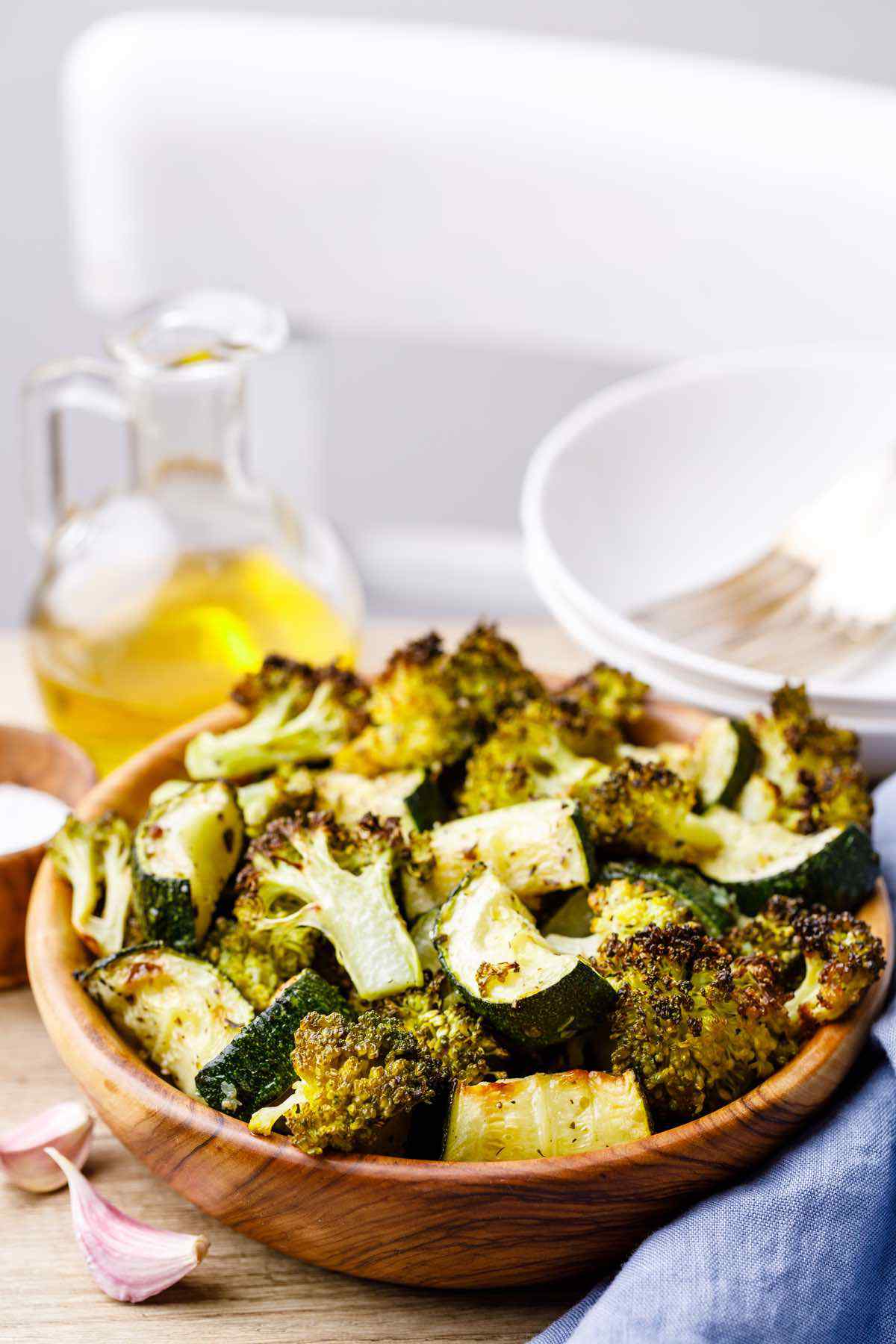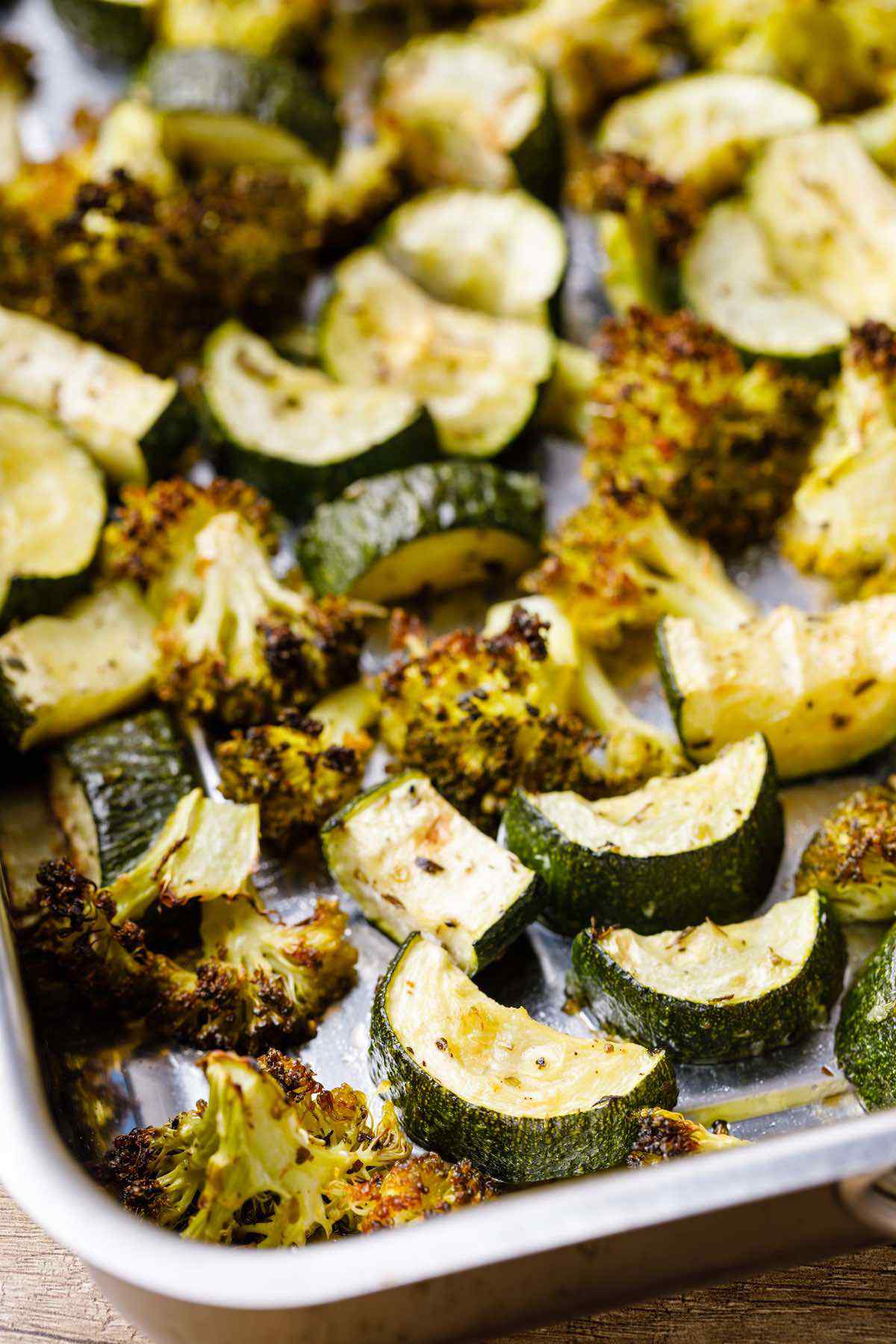 View More Paleo Broccoli Recipes:
Easy 5-Ingredient Garlic Roasted Broccoli Rice (ERMAHGERD!)
Easy Roasted Broccoli Tots with Cheese Dipping Sauce (Dairy-Free)
Addictive Roasted Broccoli and Mushrooms with Onion Wedges
The Best 5-Ingredient Roasted Broccoli with Lemon (Oven Baked)
Sheet Pan Roasted Broccoli and Sweet Potatoes
Life-changing Garlic Roasted Broccoli and Carrots
---
4 cups broccoli florets
2 medium zucchini, halved and sliced into ½ inch pieces
1tsp minced garlic
1 tsp Italian seasoning
4 tbsp olive oil
1 tbsp fresh squeezed lemon juice
salt and pepper to taste
Preheat oven to 425°F.
In a large bowl place the broccoli florets, zucchini, garlic, olive oil and Italian seasoning.
Toss to coat.
Season to taste with salt and black pepper.
Transfer to a baking sheet.
Roast in preheat oven for 25 minutes or until lightly brown and tender.
Remove from the oven.
Drizzle with lemon juice and serve.