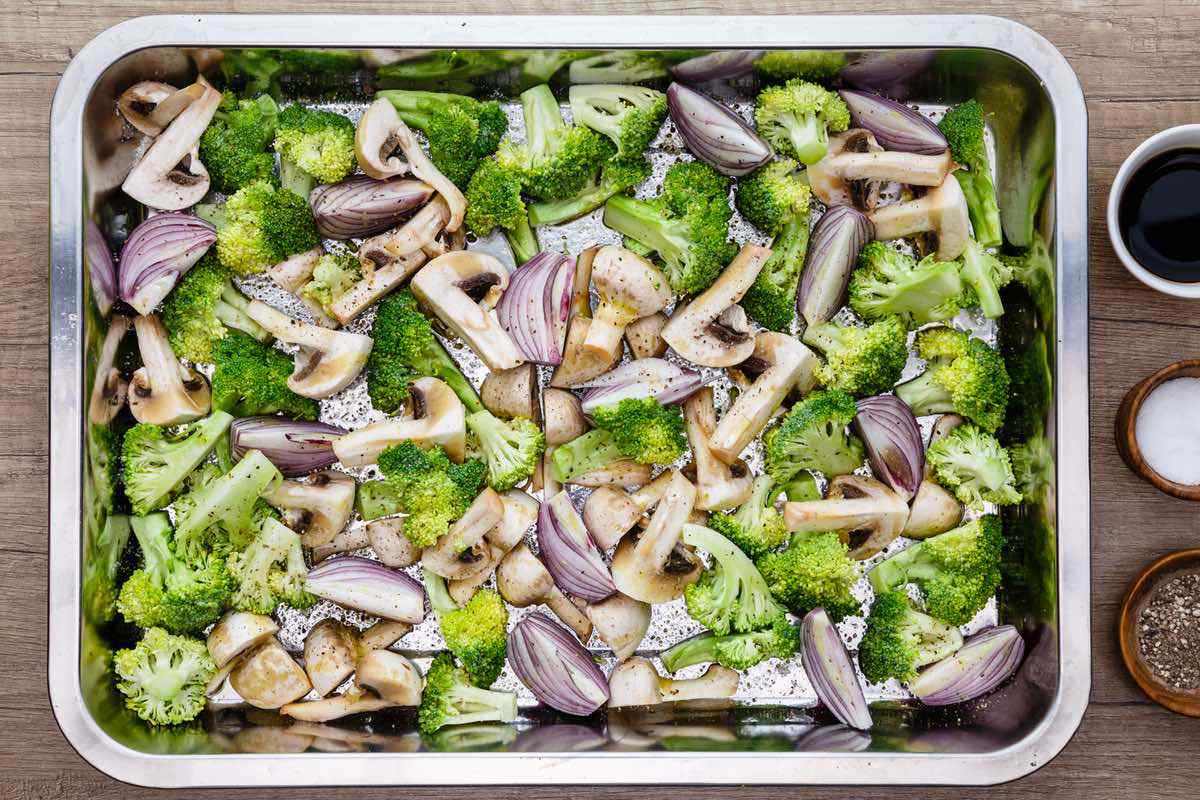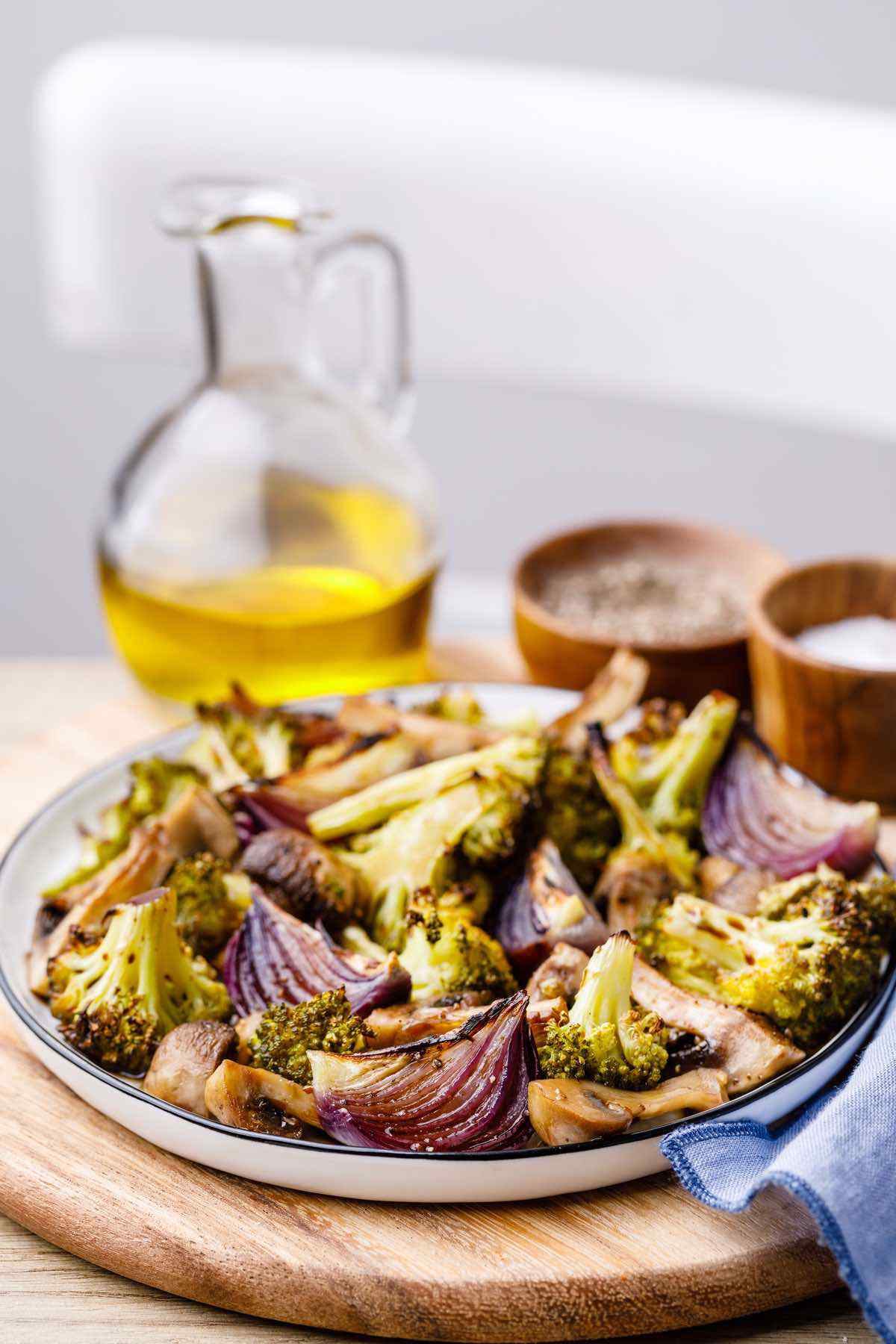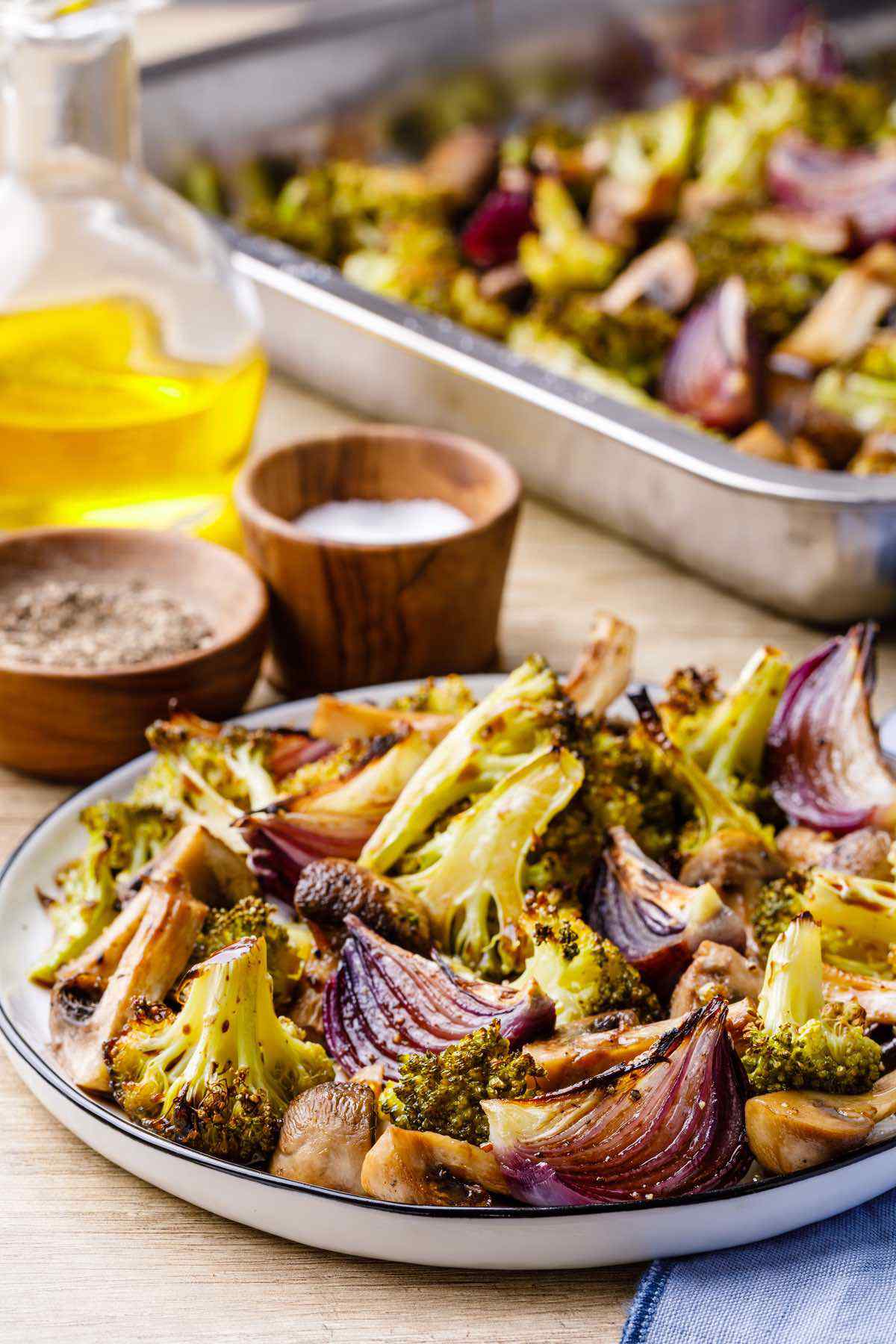 View More Paleo Broccoli Recipes:
The Best 5-Ingredient Roasted Broccoli with Lemon (Oven Baked)
Sheet Pan Roasted Broccoli and Sweet Potatoes
Life-changing Garlic Roasted Broccoli and Carrots
Garlic Roasted Broccoli (I Could Eat This Everyday)
Creamy Paleo Crockpot Broccoli Soup (So Good!)
Easy Baked Broccoli Casserole (Cozy, Down-Home Comfort Food)
---
1 large head broccoli, cut into florets
½ pound mushrooms, quartered
2 small red onions, cut into wedges
3 tbsp olive oil
1 tbsp balsamic vinegar or more to taste
salt and ground black pepper to taste
Preheat oven to 425°F.
Place the broccoli florets, mushrooms and red onion on a large baking sheet.
Drizzle with olive oil and toss to coat.
Season to taste with salt and black pepper.
Roast in preheat oven for 20-25 minutes or until lightly brown and tender.
Remove from the oven.
Drizzle with balsamic vinegar and toss to coat.
Serve immediately.