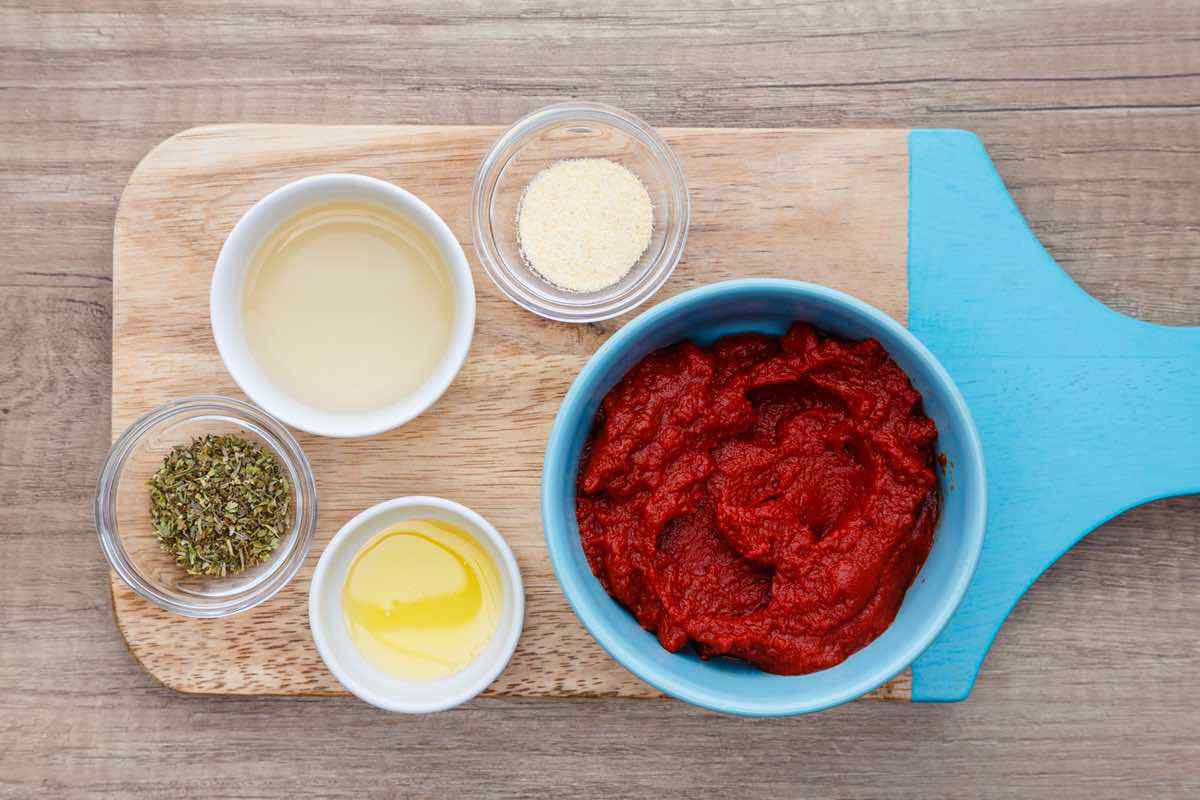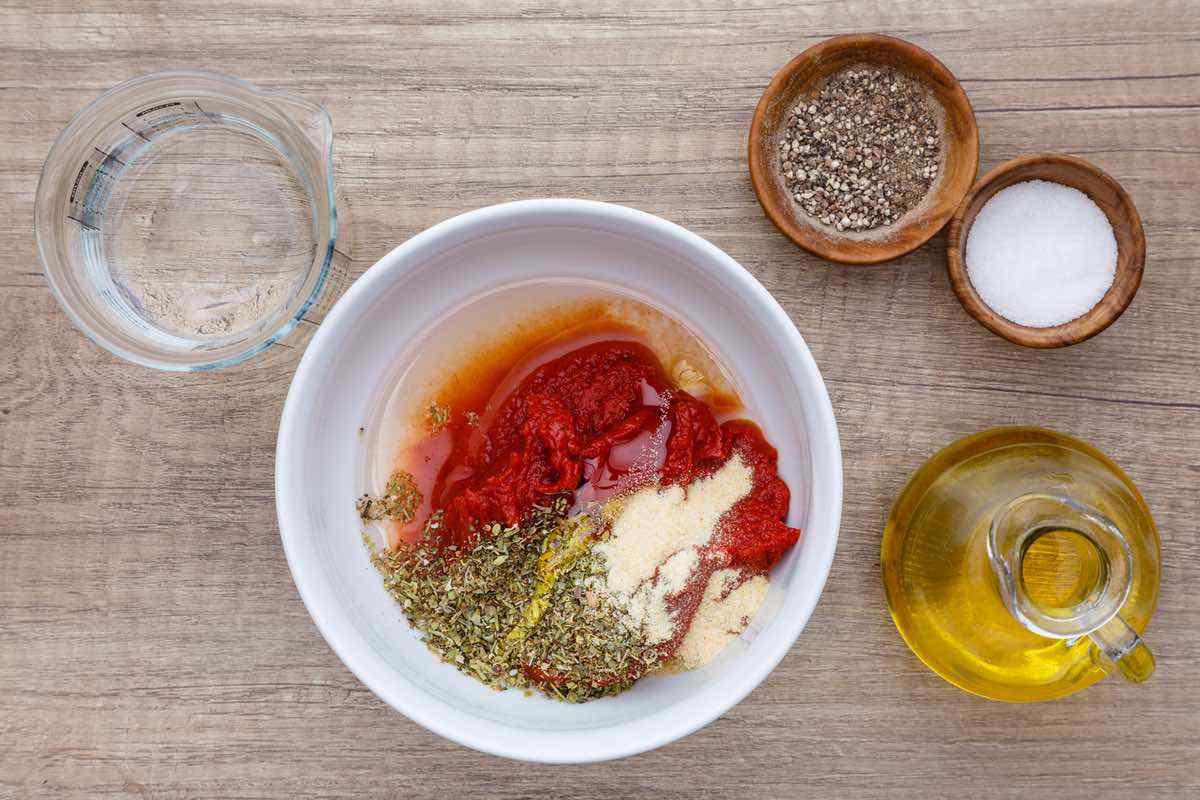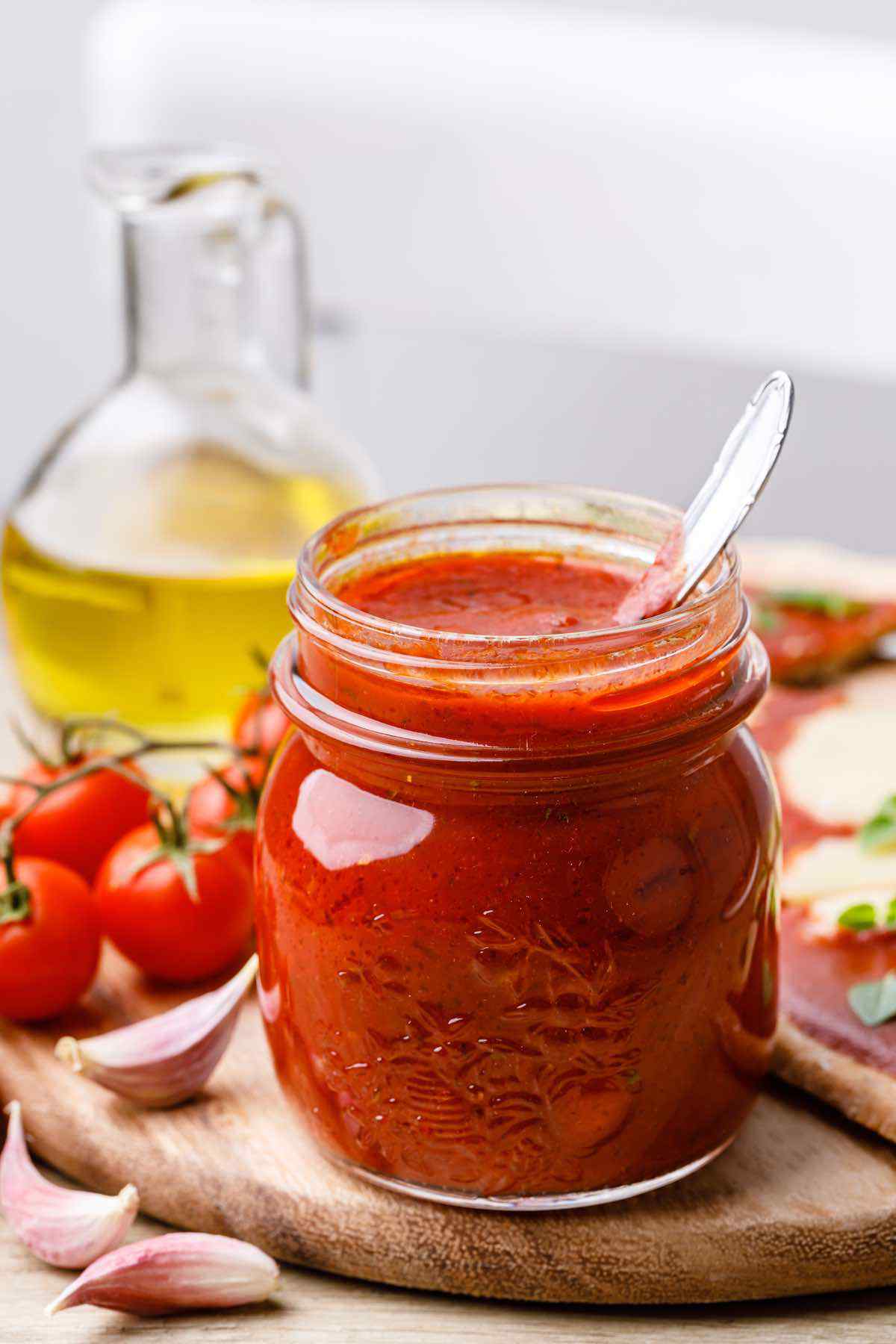 View More Paleo Pizza Recipes:
Chewy Coconut Flour Pizza Crust (My Go-To for Pizza Crust)
Pepperoni Cauliflower Pizza Bites with Homemade Crust
The Best Paleo Bolognese Pizza (Satisfy Your Pizza Craving)
Paleo Sweet Potato Pizza Crust Recipe
Fruit Dessert Pizza (HOLY YUM!)
21 Incredible Paleo Pizza Recipes to Satisfy Cravings
---
6 oz Paleo friendly tomato paste
2/3 cup hot water
1 ½ tbsp apple cider vinegar
2 tbsp olive oil
1 tbsp honey
½ tsp garlic powder
1 ½ tsp Italian seasoning
salt and black pepper to taste
Place all the ingredients in a bowl and mix to combine.
Season to taste with salt and black pepper.
Use immediately or store in a jar and refrigerate until ready to use.
The sauce will last a week in the refrigerator.