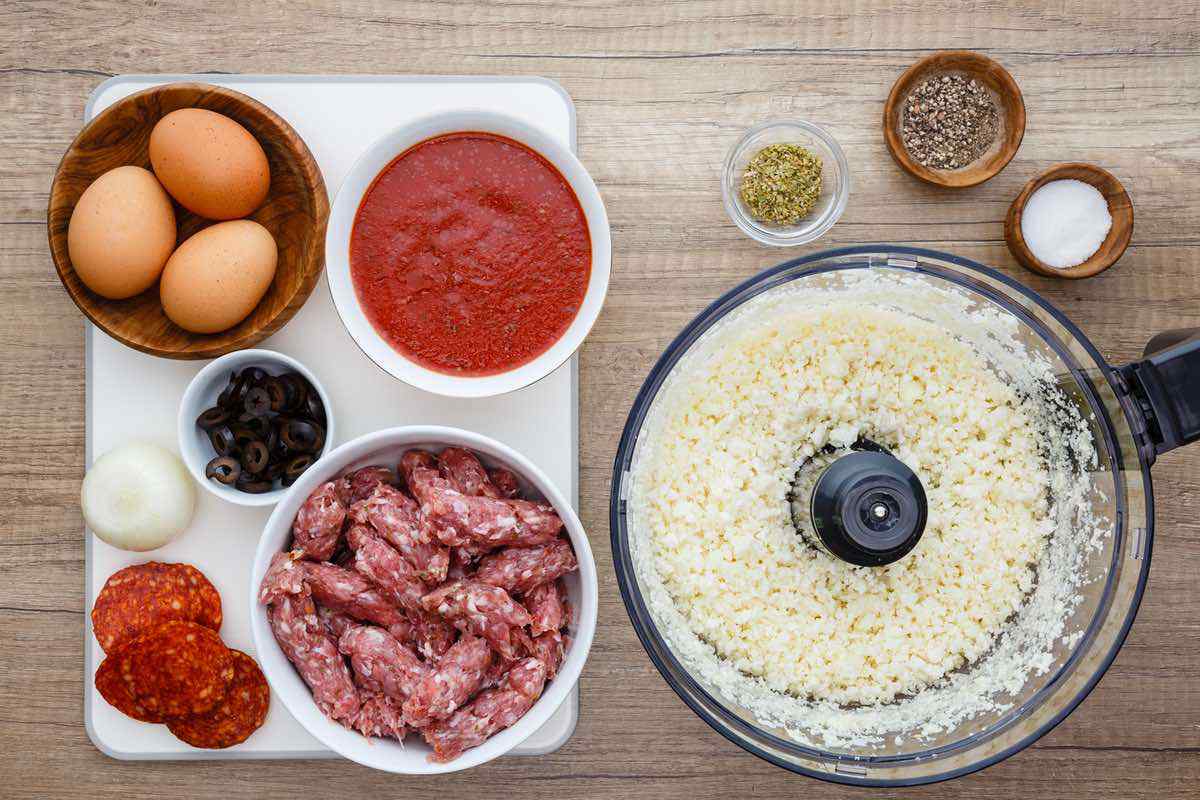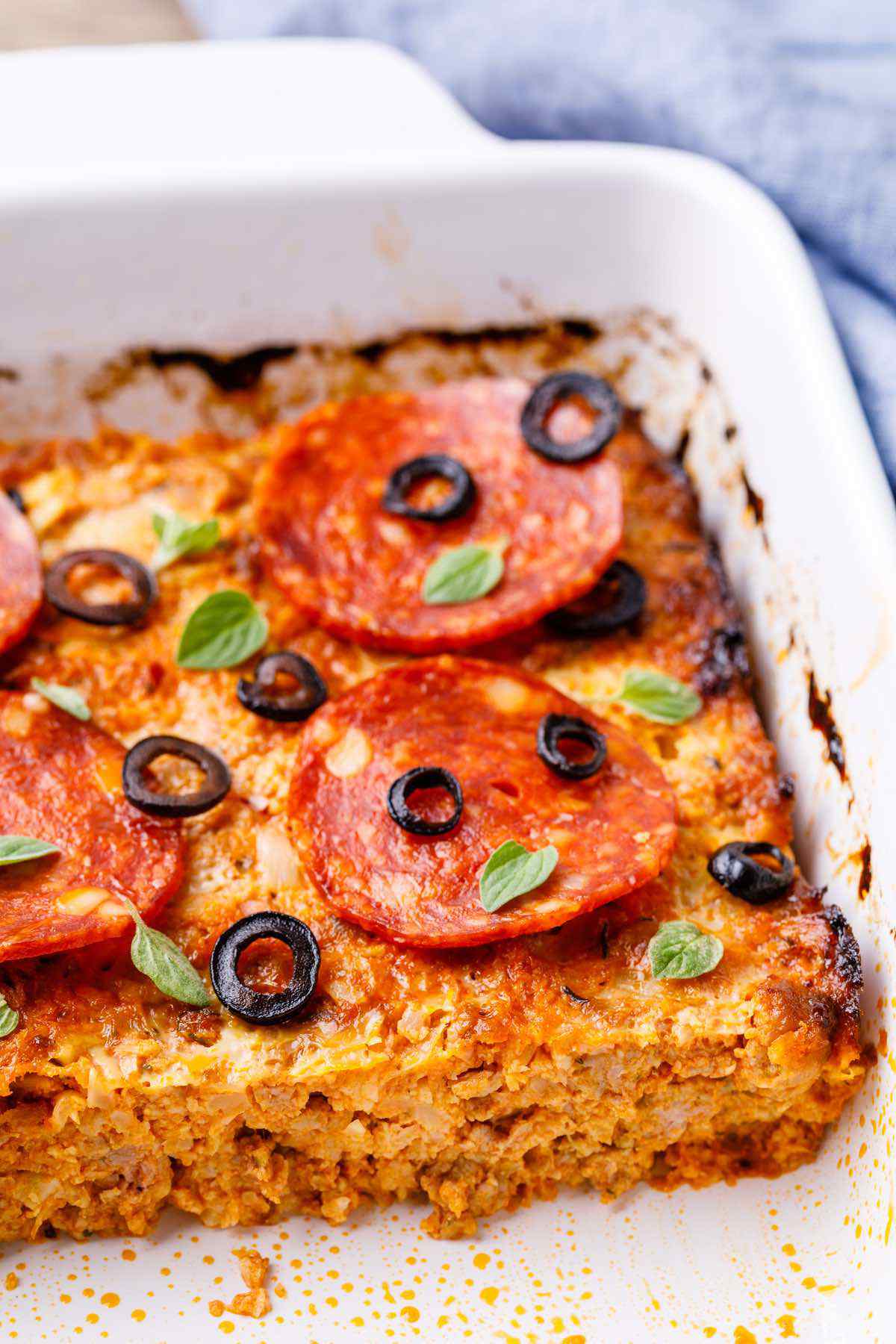 View More Paleo Pizza Recipes:
How to Make the Best New York Style Paleo Pizza (yum!)
Easy Paleo Pizza Crust to Satisfy Your Pizza Cravings
Easy Make-Ahead 7-Ingredient Paleo Pizza Sauce
Chewy Coconut Flour Pizza Crust (My Go-To for Pizza Crust)
Pepperoni Cauliflower Pizza Bites with Homemade Crust
---
3 cups cauliflower rice
1 tbsp olive oil
1 medium onion, diced
1 pound Italian sausage, casing removed
1 cup homemade pizza sauce
1 tsp dried basil
3 eggs, whisked
2 tbsp sliced black olives
12 slices Paleo friendly pepperoni
salt and pepper, to taste
Preheat oven to 350°F.
Place the cauliflower rice in a microwave safe bowl and microwave for 5 minutes.
Using a clean dish towel or cheese cloth, drain cauliflower completely, removing as much water as possible.
Set aside.
In a large skillet heat the olive oil over medium heat.
Add the onion and cook for 5 minutes.
Add the Italian sausage and cook until no longer pink.
Add the dried basil and pizza sauce.
Cook until the liquid is completely absorbed.
Remove from the heat.
Season to taste with salt and black pepper.
Add the cauliflower and whisked eggs.
Stir to combine.
Transfer in a baking dish.
Top with pepperoni and black olives.
Bake in preheated oven for 40-50 minutes or until the top is browned and the center springs back when touched.
Let rest for 5 minutes before serving.