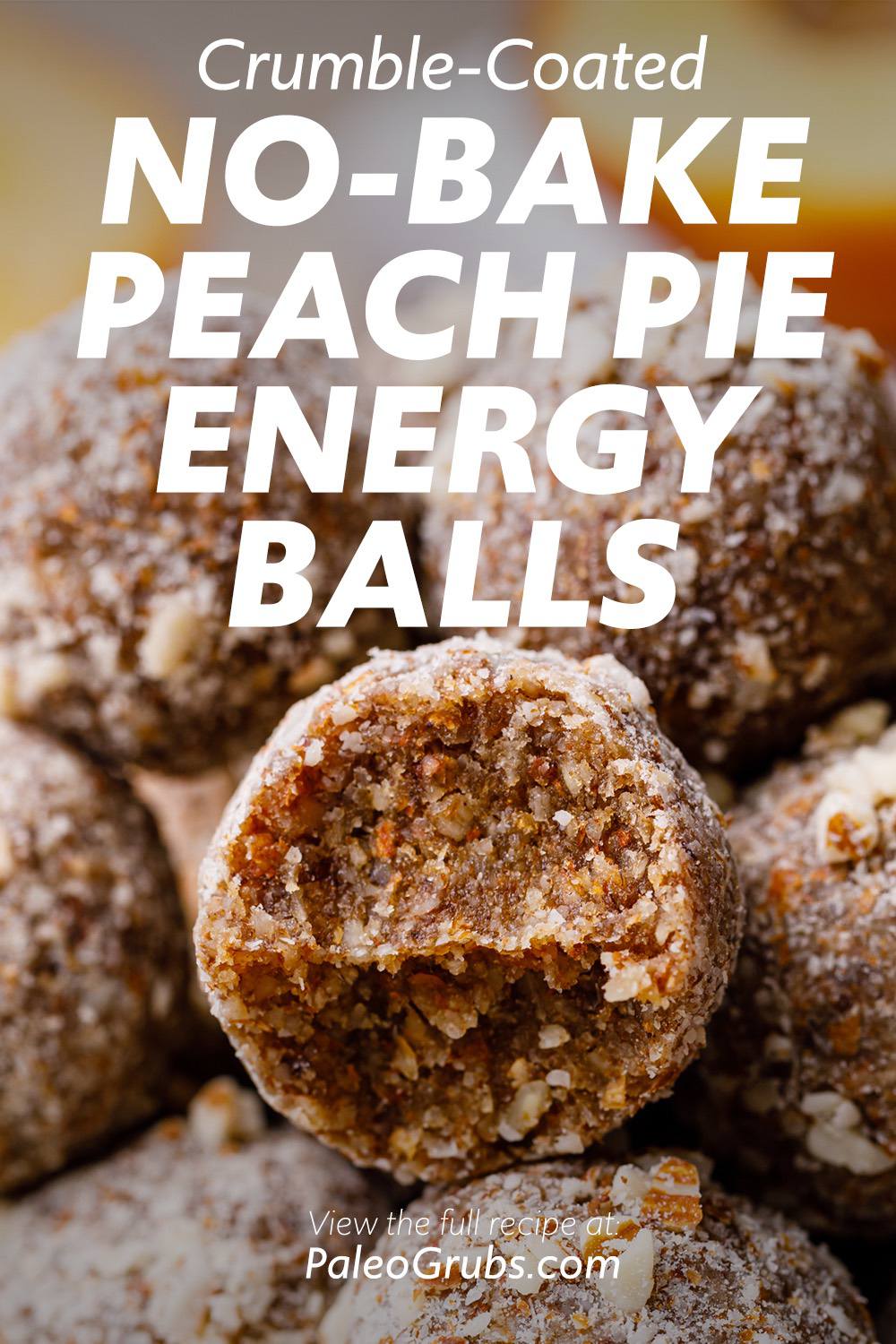 Energy balls are great as a snack because they tend to be packed with calorie-dense ingredients such as a nut butter or fruit-based binder.
In this recipe, we will be using fresh dates which is a natural sweetener that is packed with antioxidants and high in fiber. (1.)
(You may also like: Glazed Lemon Pound Cake Energy Balls)
---
2 cups almonds
1 cup finely shredded unsweetened coconut
1 cups fresh dates dates, pitted
4 oz chopped fresh ripe peach
1 tbsp honey
1 tsp ground cinnamon
1 tsp vanilla extract

For coating:

¼ cup finely chopped almonds
Add all the ingredients to a food processor and pulse until you get a soft dough.
Roll the dough into 40 balls (about 1 tablespoon each).
Roll in chopped almonds.
Keep in an airtight container in the refrigerator.
More Incredible Energy Ball Recipes You'll Love