Yummy Sweet Potato Noodles, A Paleo Alternative to Pasta
Pasta-based meals are such a classic Italian comfort food, it would be a shame if you couldn't enjoy them just because you're living a paleo lifestyle. Thankfully, over the years, I have discovered plenty of creative ways to swap certain ingredients around to make these classic dishes more appropriate for paleo enthusiasts. That's exactly what I've done for this pasta puttanesca, using spiralized vegetable noodles.
Sweet potatoes are loaded with vitamin A and beta-carotene, vitamins B1, B2, and B6, vitamin C, copper, and manganese. They are also packed full of dietary fiber, which is great as many individuals who have gone paleo have to make a conscious effort to include enough fiber in their diets. Sweet potatoes are also unlike other starchy carb sources, in that they are quite low on the glycemic index, meaning they don't cause dramatic fluctuations in blood sugar levels like other starches. They are a perfect carb source for anyone who has diabetes because of this nifty feature. (1)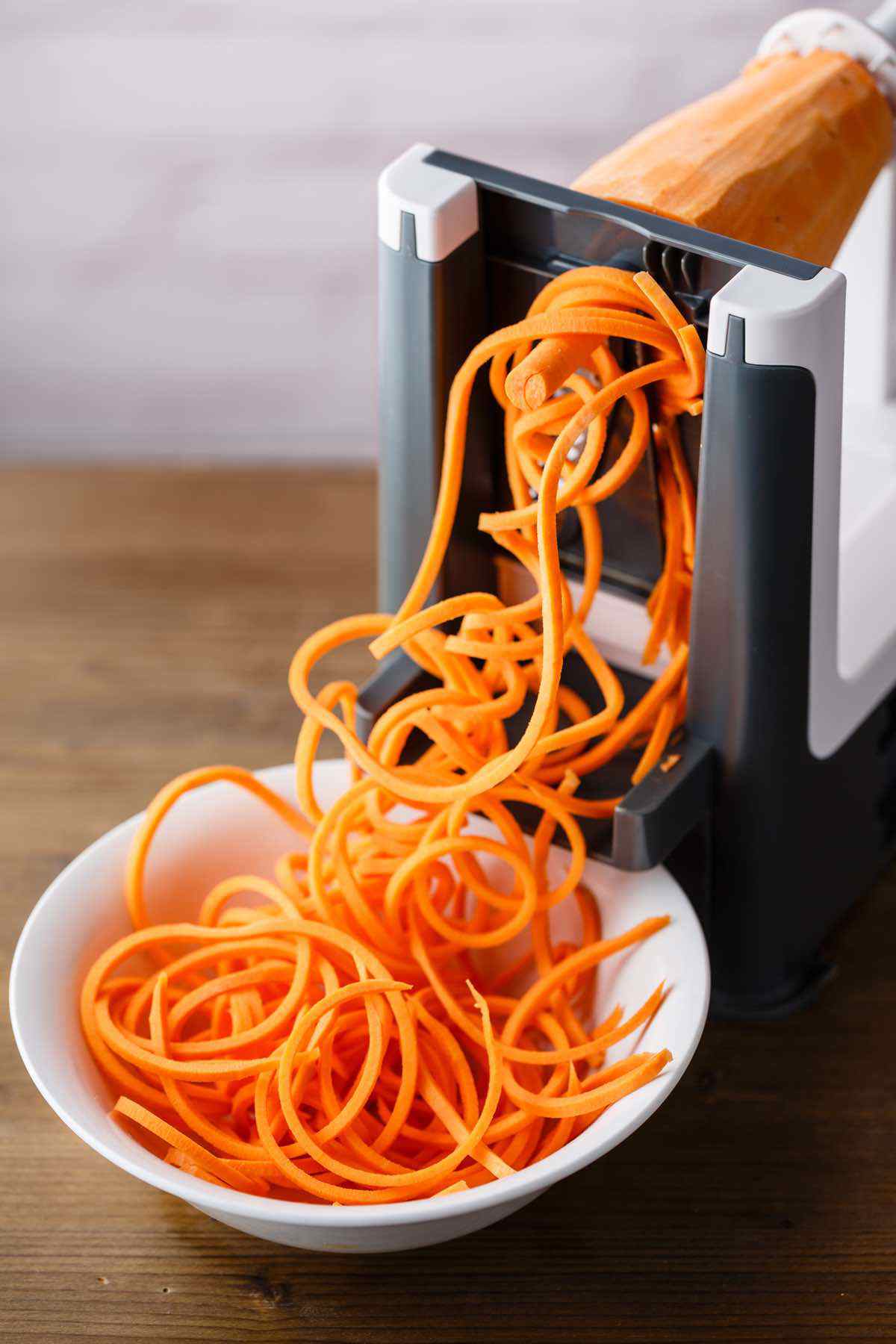 The rest of the recipe is classic pasta puttanesca, however. Juicy tomatoes, flavorful garlic, salty anchovy fillets, a mildly hot addition of chili flakes, and of course olives and capers. Honey is included as well to help thicken the sauce while adding a hint of sweetness to the whole thing. Of course, it wouldn't be an authentic tasting Italian dish without some fresh basil, which is added to finish the whole thing off. The end result is an incredibly tasty pasta puttanesca that's totally gluten-free and paleo-friendly while still retaining the great taste you would expect in this classic Italian dish.
Thanks to my spiralizer, I've been able to make paleo-approved versions of all kinds of my favorite pasta dishes. This is just one example among many, many others. In fact, even if I ever ease up on my paleo diet (not likely, but still!), I think I'll end up sticking with vegetable noodles over traditional rice noodles as I've become so accustomed to them. I definitely prefer them now thanks to the fact they have the same texture while offering way more nutrients.
If you're looking for some other great recipes that use vegetable noodles, then you can start by checking out a few of my personal favorites:
#1 – Slow Cooked Bolognese Sauce with Sweet Potato Noodles
#2 – Savory Spiralized Paleo Noodle and Chive Waffles
#3 – Chicken Minestrone Soup with Zucchini Noodles
#4 – Slow Cooker Chicken Stroganoff with Zucchini Noodles
---
1 pound sweet potatoes, peeled and cut into noodles
2 tbsp olive oil

For the sauce

1 can (28 oz) crushed tomatoes
4 garlic cloves, minced
2 anchovy fillets
½ tsp chili flakes
½ cup Kalamata olives
3 tbsp olive oil
2 tbsp drained capers
½ tsp honey
3 tbsp chopped fresh basil
salt, black pepper to taste
To prepare the sauce, heat the olive oil in a large skillet over medium heat.
Add the anchovies and sauté until the anchovies melt into oil and completely dissolve.
Add the garlic and chili flakes and cook for 30 seconds.
Add the tomatoes, capers, honey and olives.
Bring the sauce to a boil, reduce the heat and simmer 8-10 minutes.
Remove the sauce from the heat. Season to taste with salt and black pepper. Add the basil and mix.
While the sauce is cooking, prepare the noodles.
Heat the olive oil in a large skillet over medium heat.
Add the sweet potato noodles.
Season with salt and toss to coat.
Add 2-3 tbsp water, cover and cook, stirring occasionally, for 5-7 minutes or until cooked through.
Add the sauce to the noodles and toss to combine.
Serve immediately.