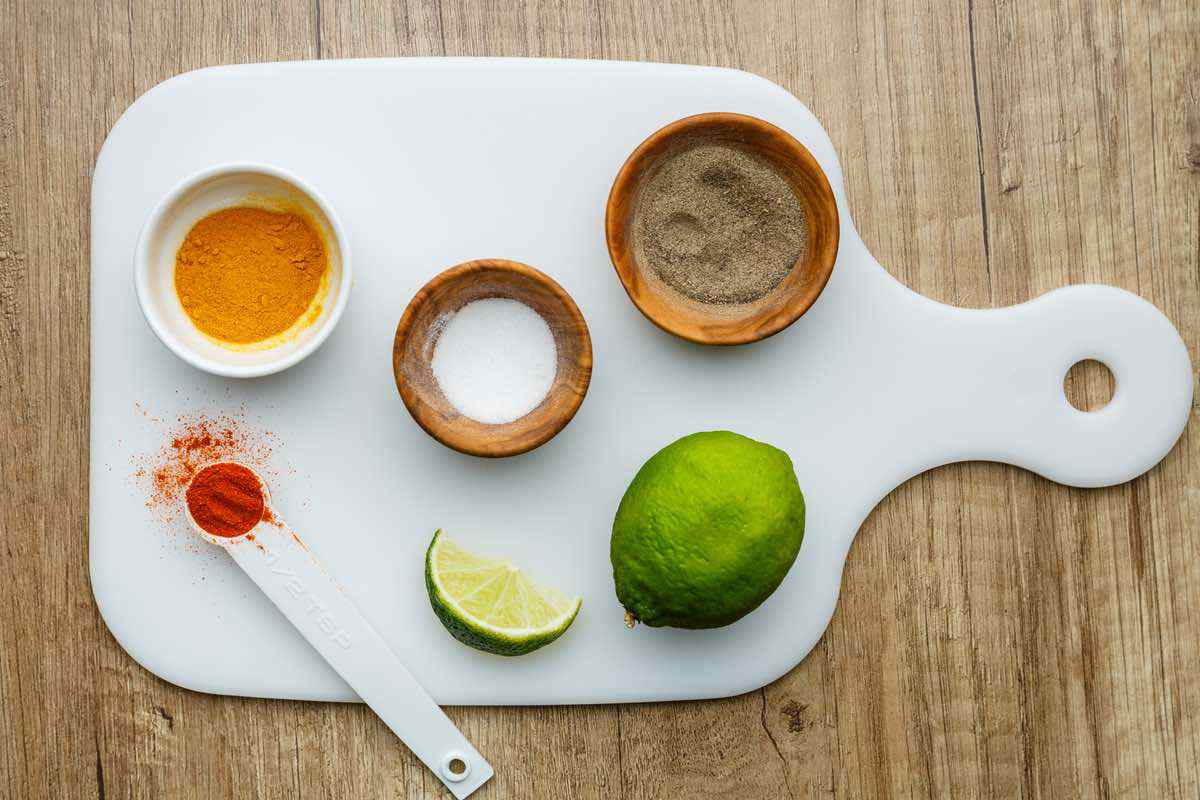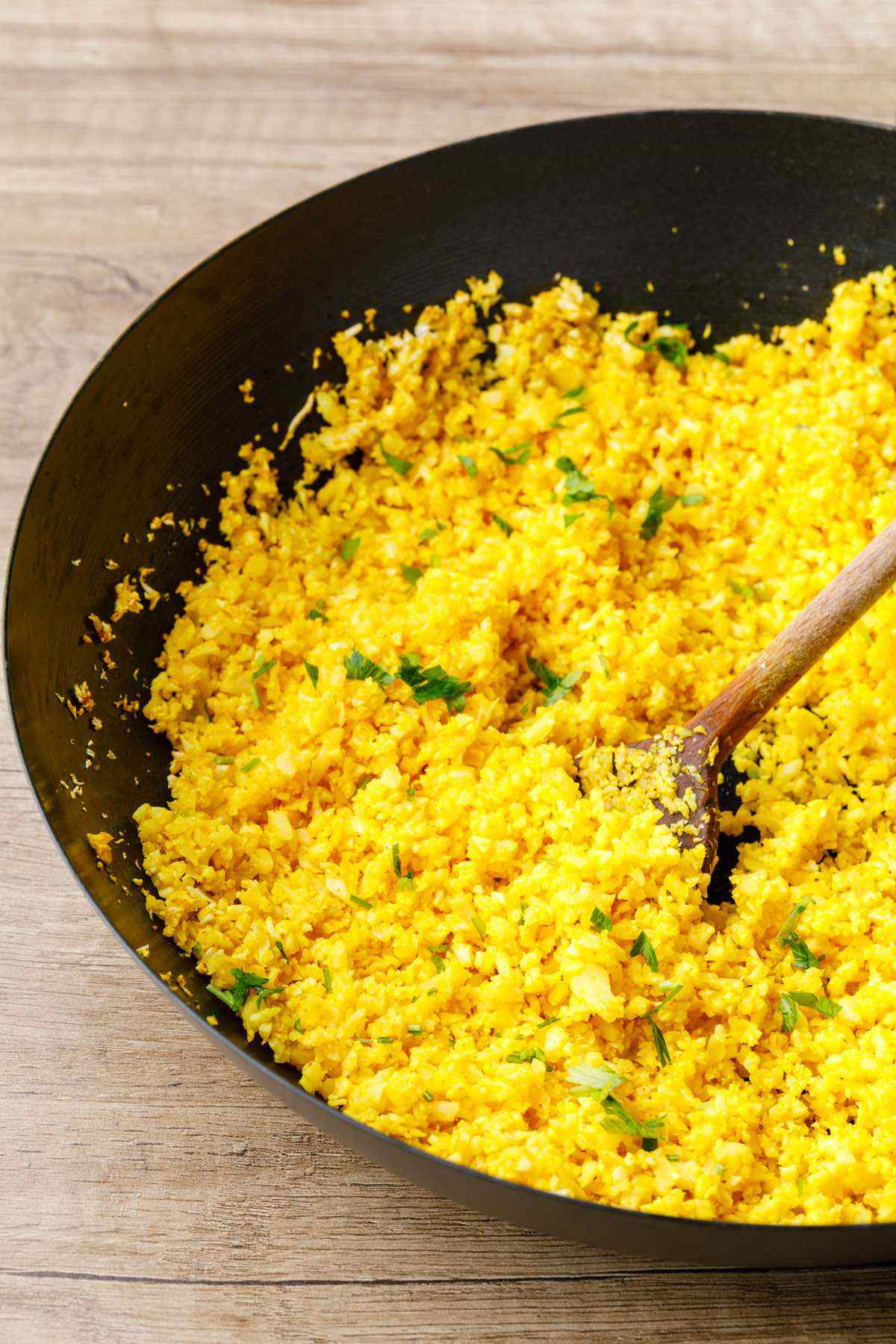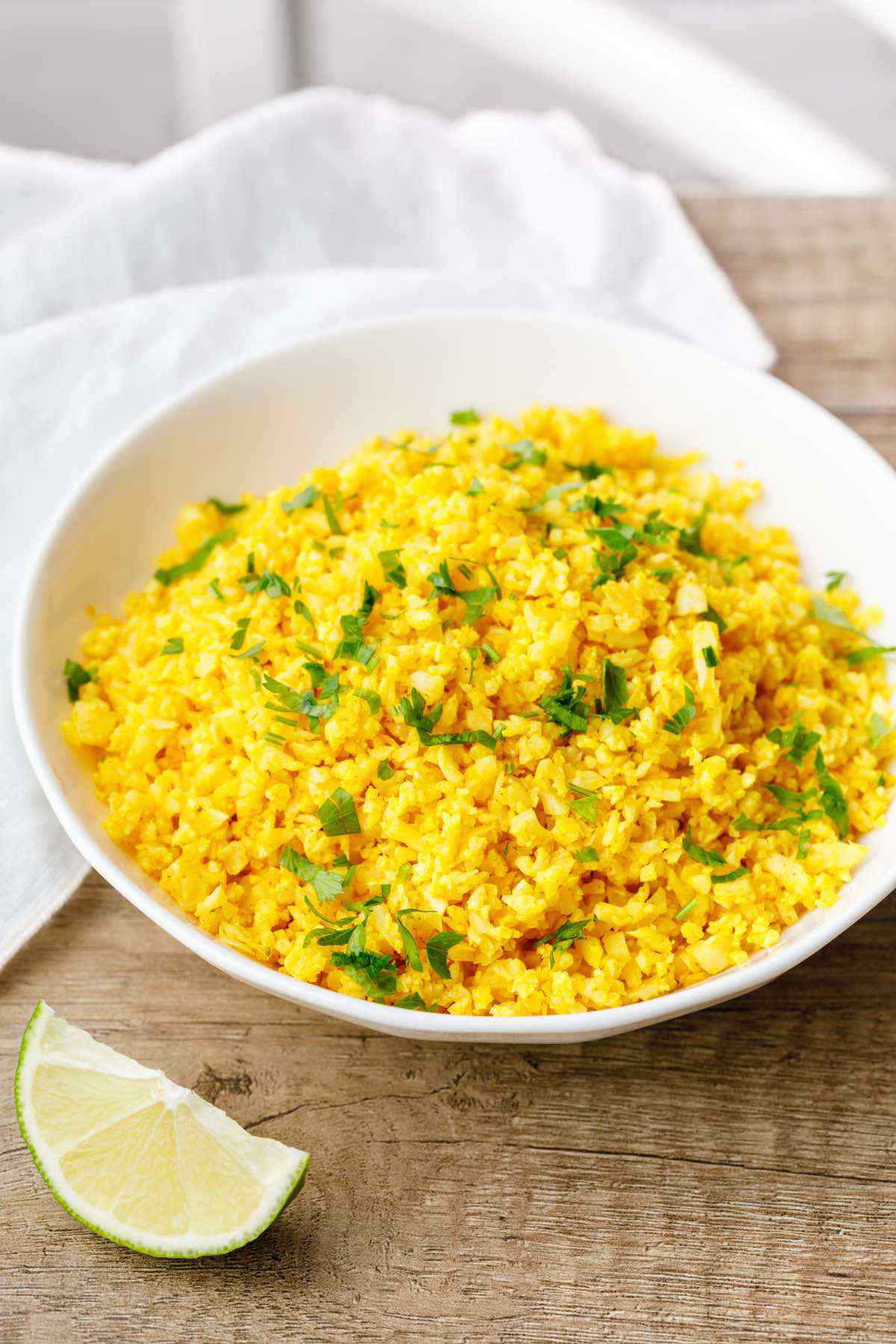 More Paleo Cauliflower Rice Recipes:
How to Make Paleo Cauliflower "Rice"
Cauliflower Rice Sushi Rolls
Chicken Pilaf with Cauliflower Rice
Paleo Pork Fried Cauliflower Rice
Spicy Mexican Cauliflower Rice
Green Chile Chicken and Cauliflower Rice
---
5 cups cauliflower florets
2 garlic cloves, minced
½ tsp ground turmeric
½ tsp cayenne pepper
½ lime, juiced
2 tbsp olive oil
1 tbsp chopped cilantro
salt to taste
Place the cauliflower in a food processor and pulse until it resembles grains of rice.
Heat 2 tablespoons of olive in a wok over medium heat.
Add the garlic, turmeric and cayenne pepper. Cook for 30 seconds.
Add the cauliflower "rice" and stir-fry for 5-8 minutes or until softened.
Remove from the heat.
Add the lime juice and chopped cilantro and mix to combine.
Season to taste with salt and serve.