For some reason that memory was all I needed to realize that granola can be a mix of almost anything I snack on to get some quick energy – it didn't need to have all of those added grains in it. I added some almond flour to give it more texture, which allowed it to become more of a legitimate granola rather than just a trail mix of assorted nuts and things.
If you follow the general outline of this recipe, you can add in any of your favorite ingredients and spices to create your own mix. My version is packed full of healthy fats and protein to keep you moving all day long. I especially love the coconut flakes, because they get all nice and toasted in the oven which only seems to amplify their flavor. It's deliciously sweet and salty and nutty, and even makes a great alternative to cereal! Just serve it in a bowl covered in almond milk and enjoy.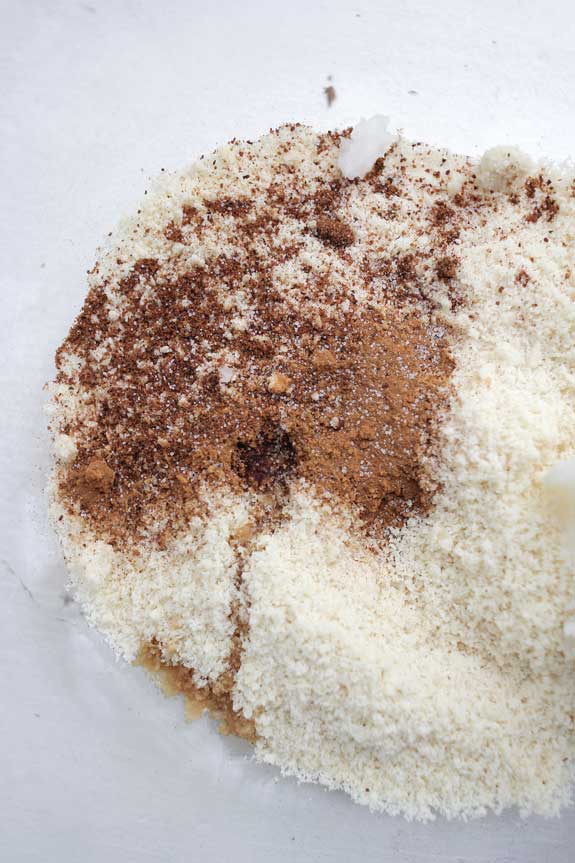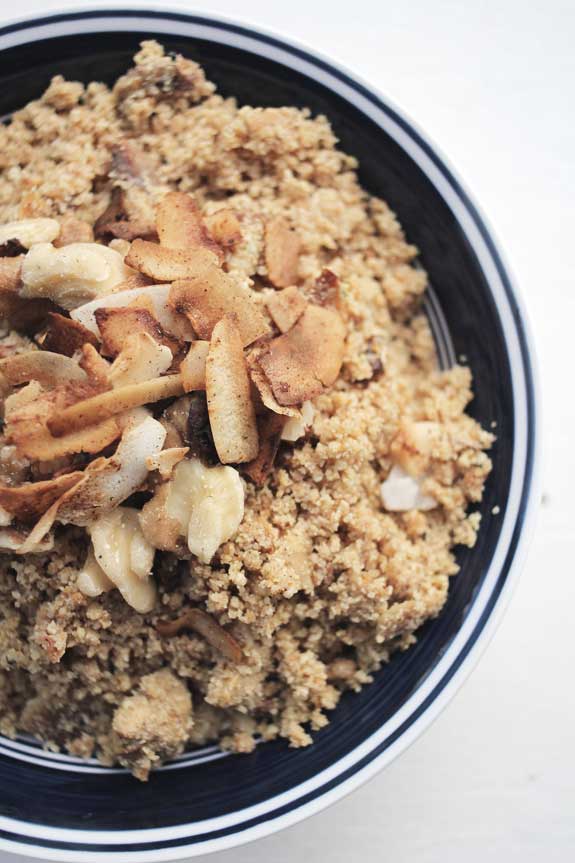 ---
1 ½ cups almond flour
1/3 cup coconut oil
2 tsp cinnamon
2 tsp nutmeg
2 tsp vanilla extract
½ cup walnuts
½ cup coconut flakes
¼ cup hemp hearts
sea salt, to taste
Preheat oven to 275 degrees Fahrenheit.
Combine all ingredients in a large mixing bowl and mix well. (I find it easier to melt down the coconut oil a little bit before adding it)
Spread mixture into one flat layer on a greased baking sheet.
Bake for 40-50 minutes, or until mixture is toasted to your liking. Mix every 10 minutes or so to ensure that it gets baked evenly.
Remove from oven and allow to cool before serving, then transfer into a plastic container to save the rest!