Tips
27 Paleo Diet Food Substitutions (Use This, Not That)
Going Paleo doesn't mean going without your favorite foods, it simply means you'll have to learn to find suitable substitutes for the things you love. Luckily there are workarounds for many of the most common Paleo no-nos. The Paleo diet doesn't have to feel restrictive, and if you've gotten the mentality that you have to go without your faves likely means you haven't come up with a reliable system for replicating them. Hopefully this list will give you the guidance you need to have long-term lasting success with the Paleo diet.
---
1. Use Coconut Flour Not All-Purpose Flour
Losing wheat and grains is one of the hardest thing for those starting out on Paleo, but much of that can be avoided by using a replacement flour like coconut flour. You'll also often see almond flour, tapioca flour, and many other non-grain flours stand-in for flour when it's needed in breads, cookies, cakes, and more. Some experimentation will need to be done to find out which flour you prefer, and different recipes will call for different types depending on if they want to be light and fluffy or more dense and hearty. Follow the recipes until you learn what you like best.
---
2. Use Flax Meal Not Bread Crumbs
Bread crumbs can't be used on Paleo, but you'd be amazed at how many traditional recipes call for them. From helping to hold meatballs together to coating the outside of a chicken parmesan, they are a handy cooking item that you'll have to give up. But don't worry, because flax meal works great at replacing bread crumbs, offers a somewhat similar flavor, and manages to add some nutrition to the mix, which is something breadcrumbs can't say. You'll be getting omega-3s from flax meal as well. Chia seeds also work well depending on the recipe, and they'll also provide you with omega-3s.
---
3. Use Coconut Milk or Almond Milk Not Cow's Milk
Cow's milk gets the kibosh on the Paleo diet, and is one recipe item that is pretty easily replaced with either coconut milk or almond milk. Coconut milk would be preferred in recipes that need things extra creamy, and ones that you won't mind the coconut flavor that it adds. Almond milk has a subtleness to it that makes it a good candidate for recipes where the milk sort of blends in with the other ingredients and is just there as a sort of binding agent. In most recipes you won't be able to tell that you've switched out the milk, and others the switch actually improves the overall flavor of the dish in question.
---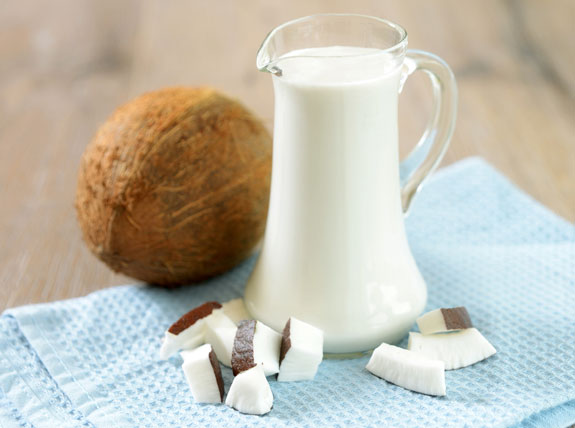 4. Use Coconut Cream Not Cream
Many dessert recipes call for cream, but cream is a big no-no on the Paleo diet and needs to be avoided. You can use coconut cream as a non-dairy cream that comes very close at replicating the taste of cream without causing you to go off the Paleo plan. Eating creamy dishes will help you feel like you're not even on a diet, which is the whole point of the Paleo diet, when done right it shouldn't feel like a diet at all.
---
5. Use Coconut Aminos Not Soy Sauce
Soy sauce shouldn't be used on Paleo because it's derived from soy, and soy isn't one of the Paleo approved foods. Plus it's loaded with the kind of sodium you want to avoid while on the Paleo diet. It's better to use coconut aminos instead. This may be something you've never heard of before starting on Paleo, but it shows up in plenty of Paleo-inspired dishes. It's worth picking some up if you can't imagine a world without soy sauce, as it's a much better idea than using gluten-free or low-sodium versions you'll find in stores.
---
6. Use Honey or Maple Syrup Not Sugar
Sugar is one of the top things you'll want to steer clear of while on Paleo, as it's something that Paleolithic man would not have consumed a ton of. But they would have been able to figure out how to get maple syrup out of a maple tree, and they would have eventually stumbled upon a beehive for honey. Surely they would have taken a liking to the sweet nature of both, without worrying about refined sugar, the industrial grade white powder that is both addictive and the cause of numerous modern day health problems.
---
7. Use Cauliflower Not Rice
You don't want to eat rice on the Paleo diet, but you may crave it from time to time. One way to appease that craving is to make a batch of cauliflower rice. This is a way of chopping up cauliflower until it resembles grains of rice. You then use it the same way you'd use rice, either as a side dish or as part of a main dish. You'll even find Paleo fried rice recipes that feature cauliflower as the star ingredient in an attempt to pay homage to this popular Chinese food order.
---
8. Use Spaghetti Squash Not Spaghetti
If you were a big spaghetti eater before going Paleo you have probably thought that your Paleo days are numbered if you can't have it anymore. But don't worry, you can replicate the texture if not the taste with a spaghetti squash. It gets its name because you can easily make strands of spaghetti using a fork. This cuts out the what that most spaghetti is made out of, and adds an instant vegetable to your meal.
---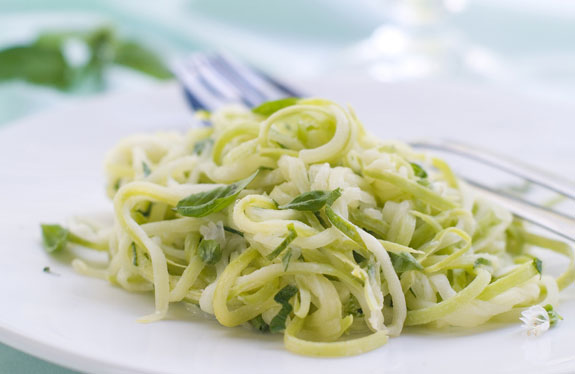 9. Use Zucchini Not Pasta
Sometimes you'll want some pasta and you won't be able to have it because it's made from dough that came from wheat or other grains. Let's say you want to make a nice big lasagna, but you can't use those thick, wavy lasagna noodles that lasagna calls for. You can sub in strips of zucchini for a healthy version of lasagna. You can also try using zucchini for all of your favorite spaghetti dishes, and you may find that you prefer it to using spaghetti squash. Either way you're getting a top up on your veggies for the day.
---
10. Use Coconut Oil Not Vegetable Oil, Etc.
There are so many oils out there that aren't Paleo, it almost makes your head spin. Among these are vegetable oil, soybean oil, sunflower oil, and corn oil, and of course any oil that has been processed. Look for things like partially hydrogenated, hydrogenated, and high oleic, it means that the food you're looking at is likely processed and contains oils used by the big food conglomerates, which means it isn't Paleo by default. Coconut oil gets somewhat of a bad reputation in some health food circles for the saturated fat it contains, but Paleo eaters use it all the time in their cooking and baking.
---
11. Use Ghee Not Margarine
Margarine is not allowed on the Paleo diet, and you'll want to use ghee instead of butter to replace it. Ghee is clarified butter and is considered Paleo friendly, as it has a lot of the impurities in butter removed from it. It also tastes amazing, way better than margarine and makes eating your vegetables a whole lot easier.
---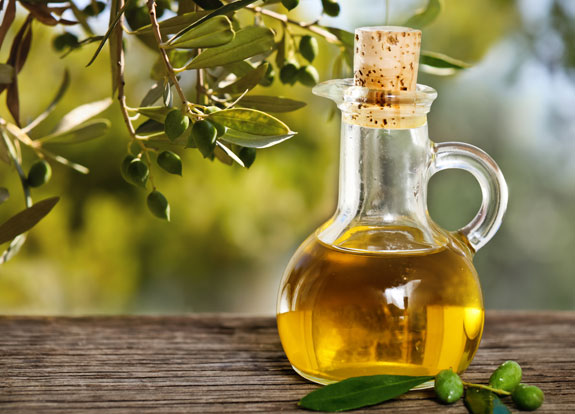 12. Use Olive Oil Not Canola Oil
Olive oil has long been lauded as a healthy oil to use, and Paleo confirms this. You can use it in place of canola oil wherever you see that as a recipe item. Olive oil can be used to make mayonnaise, or as a salad dressing since you'll be eating plenty of salads on Paleo. You can also get rid of any canola oil you have in the house and replace it with a high-quality olive oil. Like any food, there are varying degrees of olive oil, so you'll want to be a bit picky and be willing to spend a little more in this area to make sure that you are getting the good stuff.
---
13. Use Cauliflower Pizza Crust Not Regular Pizza Crust
Pizza is not off the menu as long as you adjust it to the Paleo guide for eating. The crust is the biggest offender, so you'll need to do something about that. Fortunately there are a lot of fixes for that, and one of the most popular is using mashed up cauliflower to form a Paleo pizza dough. You can also make the dough out of almond and coconut flour, but with cauliflower you've got a vegetable serving built right into the crust. From there just make sure you go easy on the cheese or leave it off entirely to stay 100% Paleo. Load it up with your favorite veggies and meats and you're good to go.
---

---
14. Use Organic, Grass-Fed Beef Not Conventional, Grain-Fed Beef
This is a big one, and perhaps one of the more important substitutions you'll need to make while on Paleo. Most beef sold in stores is from cows that were fed grains like corn because there's an overabundance of corn so they find ways to use it up. But cows don't eat corn and other grains when they are left to their own devices. Worse yet, the corn they're fed is genetically modified, and unless it's organic the cows will likely be pumped with tons of antibiotics and hormones that you end up eating in the meat. They like to graze on grass all day long. And of course you should also be using organic, free-range chicken and organic or all-natural meats whenever possible. Always upgrade and never settle for the standard option in the meat section.
---
15. Use Organic Vegetables and Fruit Not Conventional
Conventional is a funny term to use for fruit and vegetables, because it implies that this is the standard way they're grown. But if you dial the clock back far enough the standard way they were grown was in the wild. What conventional really means is that there are tons of chemicals, poisons in the form pesticides and herbicides, GMOs and more that are used to bring the food to market and have it look half decent. Organic versions of these items are drastically different and must be certified in order to get the organic label. This means that the farms they come from must follow sustainable farming regulations and grow their crops the natural way, without all of those additives.
---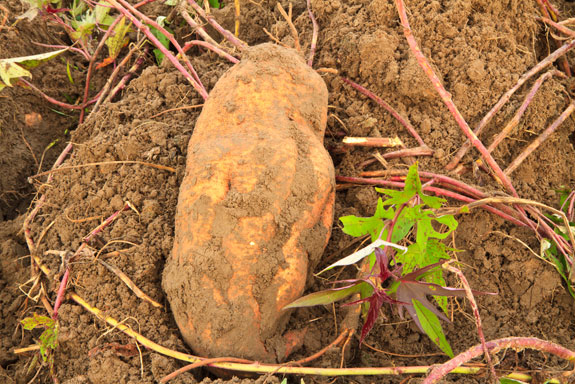 16. Use Sweet Potatoes Not Potatoes
Many Americans are addicted to spuds because they show up all over the place in the form of French fries, potato chips, mashed potatoes, and more. "Meat and potatoes" is often used to sum up the Standard American Diet. Getting potatoes out of your regular menu lineup can be a challenge, but luckily sweet potatoes are here to help. They can be used just like potatoes in most recipes, including fries, chips, and mashed. You might also want to consider mashed cauliflower to sub for mashed potatoes, as it more closely resembles it visually and flavor wise once you doctor it up properly. You can even use sweet potatoes as a hash to replace your hash browns in the morning.
---
17. Use Kale Chips Not Potato Chips
Snack time can present a problem for those on Paleo, because nothing in the snack aisle is Paleo approved, and even homemade potato chips are off limits. The quick way around this is to use kale chips, which not only give you the satisfying crunch of potato chips, but also provide plenty of nutrition in the way of vitamins, minerals, fiber, and even protein. It's also very easy to make, only requiring kale leaves, your choice of oil, and select seasonings to make them taste irresistible. Here is our super simple kale chip recipe.
---
18. Use Paleo Bread Not Regular Bread
It's not so bad that you have to take a pass on virtually all bread that exists in the world, considering that you can make your own bread at home using Paleo friendly ingredients. There are plenty of different ways to make bread, including pumpkin bread, banana bread, zucchini bread, and an assortment of coconut breads. The most popular way is to use a combination of almond flour and coconut flour, as this seems to best mimic actual all-purpose flour in taste and texture.
---
19. Use a Nut Mix Not Granola
Granola is often billed as a health food, but on Paleo it gets the ax. Not to fear if you're a granola head, you just have to learn to make your own granola mix using a combination of nuts and seeds until you find a concoction that suits you. Here is our in-house Paleo granola recipe which we're a bit partial to. It does a great job of satisfying the need for granola with absolutely no oats or other grains used.
---
20. Use Almond Butter Not Peanut Butter
Peanut butter gets the boot on Paleo, but you shouldn't shed a tear because there's a new superstar waiting in the wings to replace it for you: almond butter. It has all of the essential characteristics of peanut butter, comes in both smooth and crunchy forms, but has the distinction of coming from a not, not a legume. You can literally use it in the same amounts for any recipe that calls for peanut butter, and it tastes great right out of the jar, just like peanut butter.
---
21. Use Paleo Mayo Not Store Bought Mayo
You can make your own Paleo mayo in a jiffy, and free yourself from store bought mayo bondage once and for all. There aren't any mainstream brands of mayo that are Paleo friendly, and unless you know a store that sells Paleo mayo you may have to order it online in order to get your hands on some. Far easier to make it yourself using Paleo ingredients so that you can have complete quality control and get it at its freshest. Here are our favorite Paleo mayos, and as long as you're making mayo you may was well herb it up with our herbed Paleo mayo recipe.
---
22. Use Nitrate-Free Bacon Not Regular Bacon
You'll often see bacon used in Paleo ingredients for no other reason than because it tastes good and because you can. Paleo is one of the few diet plans out there that actually allows you to eat bacon as part of the program. Most diets will let you have it on a cheat meal or a free day, but Paleo lets you eat it as an actual approved item. The only thing is you'll want to be picky about the bacon you use. Get nitrate-free bacon and avoid the mainstream brands so that you get as natural as you can.
---
23. Use Dark Chocolate Not Milk Chocolate
Milk chocolate is loaded with milk and sugar, two things you're not allowed to have on Paleo. The shame is that chocolate itself has antioxidants and tastes good, so opt for dark chocolate, or cocoa powder with no sugar added for chocolate taste without the guilt. You'll also find plenty of Paleo recipes out there that use special types of chocolate chips like Enjoy Life mini chips which have just three ingredients and are dairy and soy free.
---
24. Use Organic Free-Range Eggs Not Conventional Eggs
Eggs can play a big part in your Paleo lifestyle if you want them to, just be sure that you're using eggs that come from free-range chickens, and that are certified organic. This will most closely match the kinds of eggs that would have been around thousands of years ago, although it's not a perfect comparison. No need to use Egg Beaters or other egg substitutes because
---
25. Use Raw Nuts and Seeds Not Roasted
Most of the nuts and seeds you'll see for sale in grocery stores are roasted, but on Paleo you'll want to stick to raw so that you pass on the added oil and salt that comes with roasted nuts and seeds. Yes, even though they're labeled as roasted, this usually means there's been a bunch of oil used in the "roasasting" process, and you can bet it wasn't a high quality oil like the ones you're supposed to use on Paleo. Organic and raw is best, but often it's hard enough just finding raw instead of roasted, so don't beat yourself up if you can't find organic.
---
26. Use Sea Salt Not Iodized Table Salt
Getting back to basics means that you start to consider what the food you're eating has been through. The little white bottle of salt on the table may look innocuous, but it's been highly processed and is not something you want to sprinkle on your food. Use Himalayan rock salt, or sea salt if your food needs it, or a recipe calls for it. This is a much more natural source of salt and can actually help your body rather than harm it.
---
27. Use Wild-Caught Fish Not Farm-Raised
Again, try to avoid anything that seems 21st century, and farming fish is just that. If Paleolithic man had a boat you can bet they'd be out there catching fish in the wild, not raising them like they're livestock. Paleo man would make us all look like a bunch of lazy slobs, always on the go and doing everything the hard way. It's time to take a page out of their notebook and at least buy things that were caught the hard way, or at least the harder way.