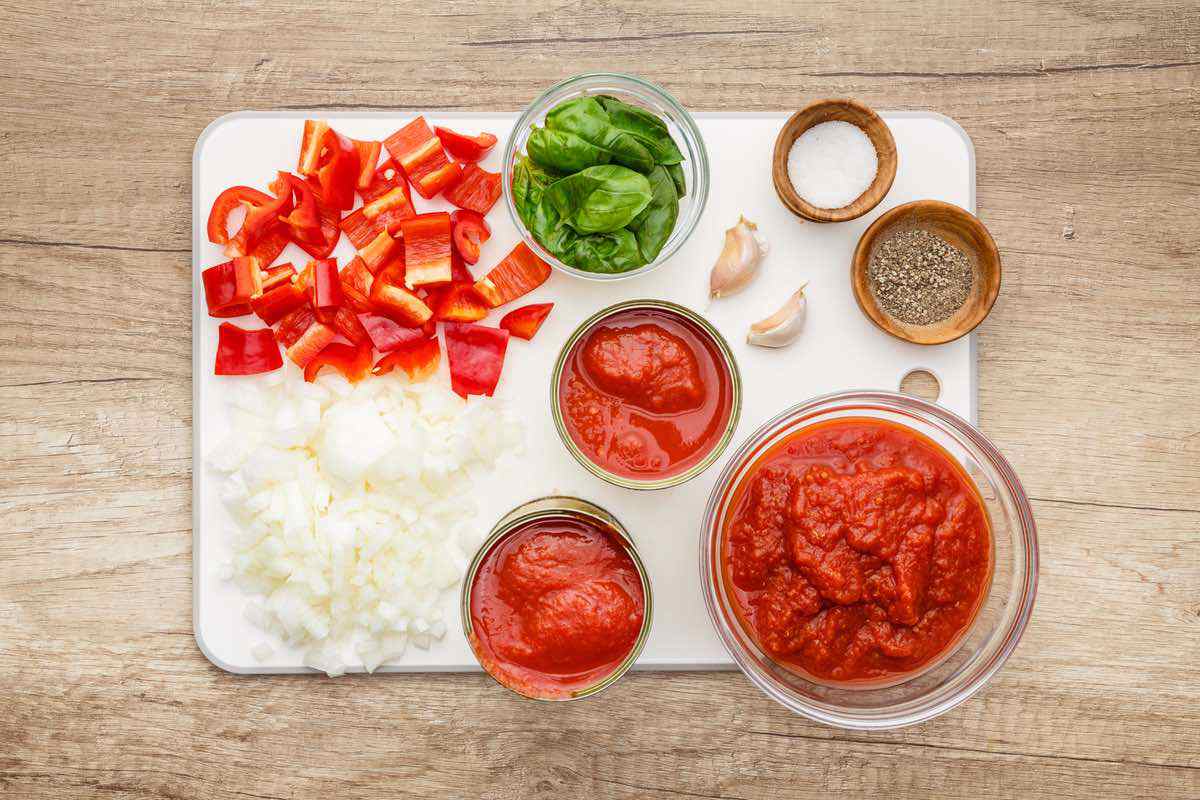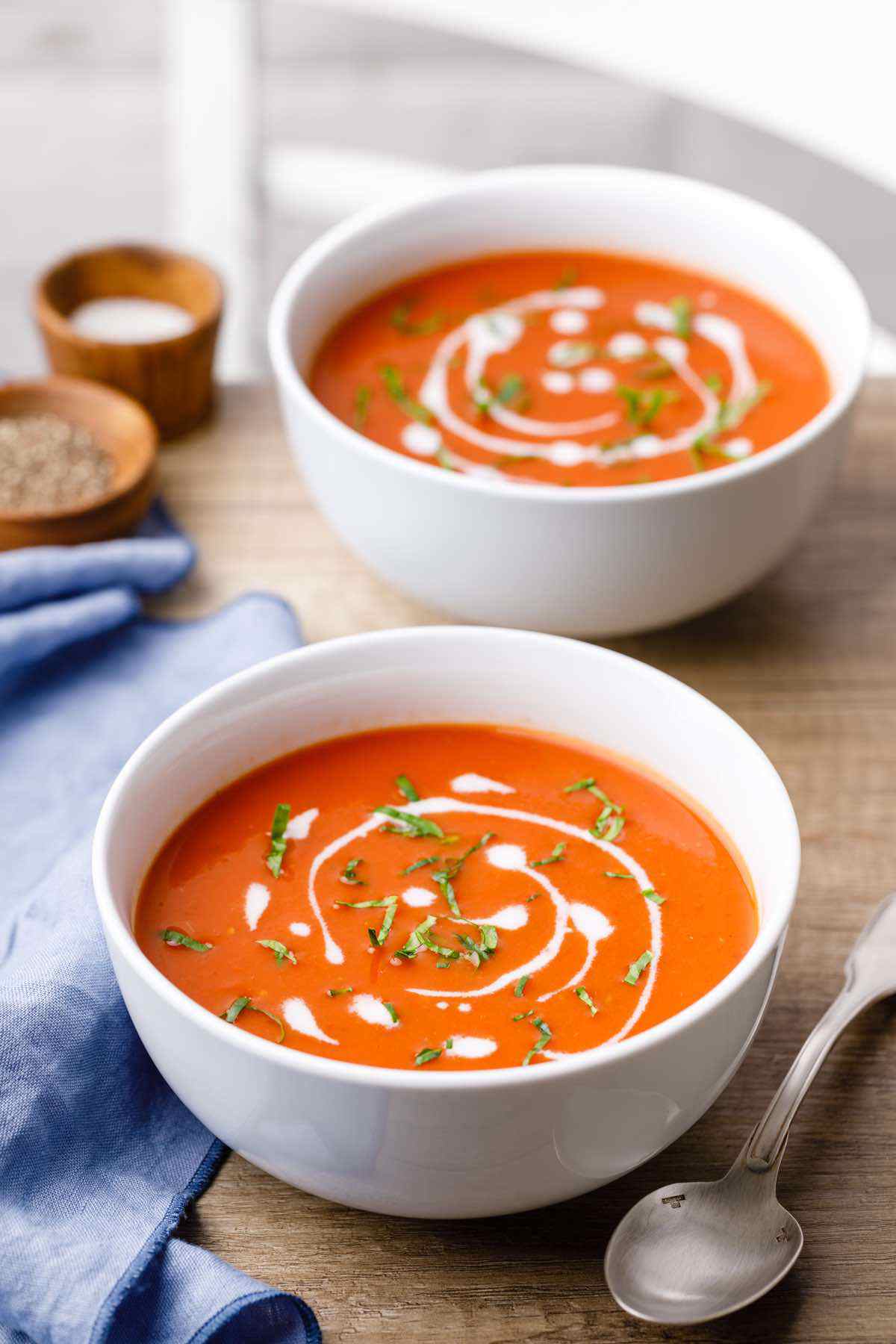 More Paleo Crockpot Soup Recipes:
Paleo Crockpot Egg Drop Soup
Paleo Crockpot Broccoli Soup
Crockpot Hot and Sour Paleo Soup
Paleo Crockpot French Onion Soup
Crockpot Cauliflower Paleo Soup
---
2 (28-ounce) cans whole peeled plum tomatoes
2 cups tomato puree
1 ½ cups homemade chicken stock or broth
3 cloves garlic, minced
1 onion, diced
1 red bell pepper, diced
1 tsp dried basil
½ tsp dried oregano
1/8 tsp cayenne pepper or to taste
2 tbsp olive oil
1 tsp honey
1/3 cup coconut milk plus extra for serving
1/3 cup chopped fresh basil plus extra for serving
salt, black pepper to taste
Place the tomatoes, tomato puree, garlic, onion, bell pepper, chicken stock, dried oregano, dried basil, cayenne pepper, olive oil and honey in a slow cooker.
Stir to combine.
Cover with a lid and cook for 4 hours on high or 7-8 hours on low.
Blend or process the soup in batches until smooth.
Return to the cooker and stir in the coconut milk and fresh basil.
Season with salt and black pepper to taste.
Divide the soup between serving bowls, drizzle with extra coconut milk, sprinkle with extra chopped basil and serve.