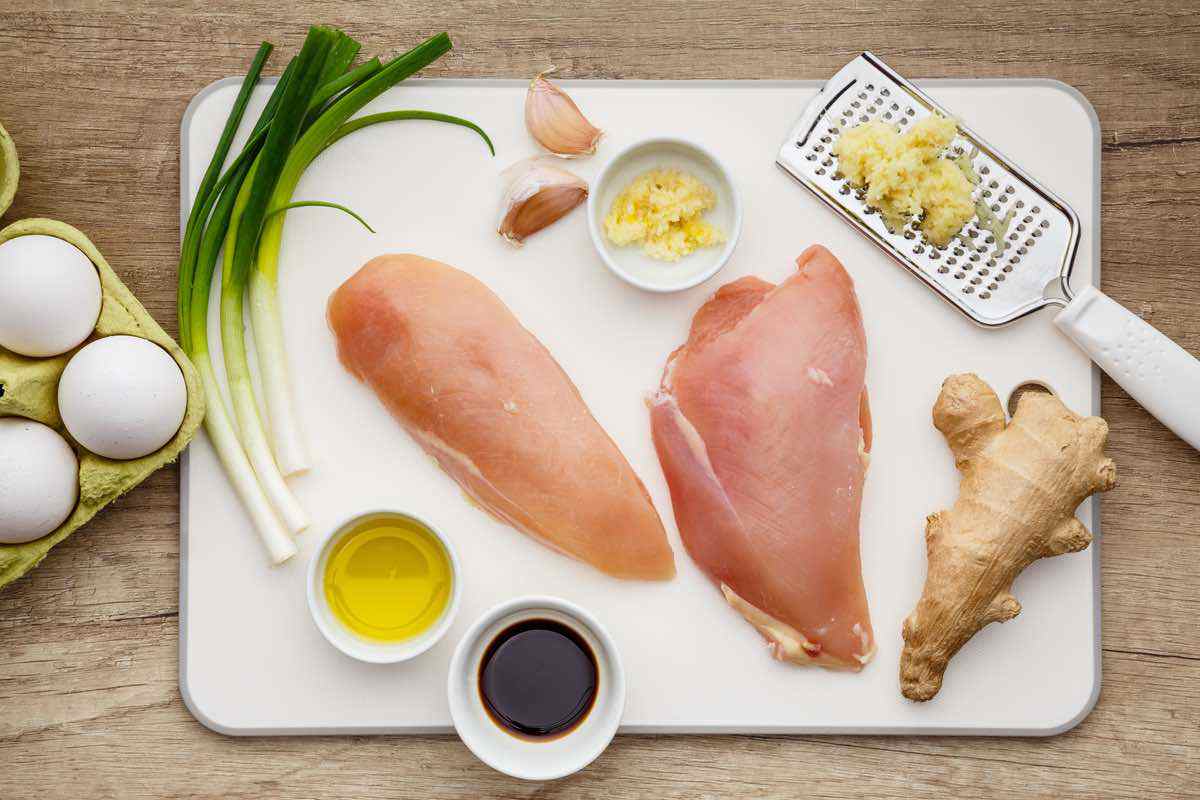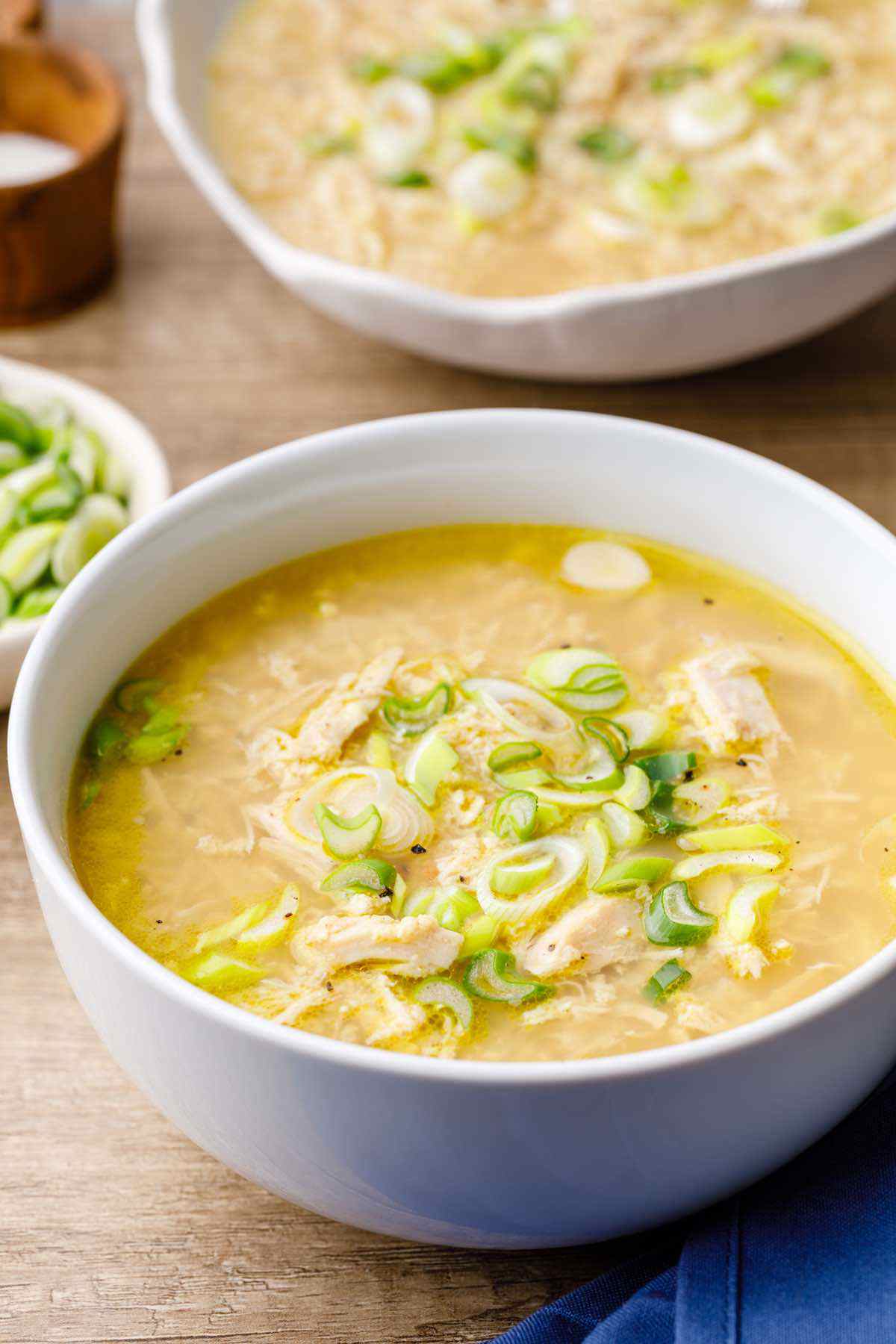 More Paleo Crockpot Soup Recipes:
Paleo Crockpot Broccoli Soup
Crockpot Hot and Sour Paleo Soup
Paleo Crockpot French Onion Soup
Crockpot Cauliflower Paleo Soup
---
2 pounds boneless skinless chicken breasts
1 tbsp grated fresh ginger
3 garlic cloves, minced
1 tbsp olive oil
6 cups homemade chicken stock
1 ½ tbsp coconut aminos
3 large eggs
1 tbsp sesame oil
3 tbsp sliced scallions
salt, black pepper to taste
Place the chicken, ginger, garlic, olive oil, chicken stock and coconut aminos in a slow cooker.
Cover with a lid and cook on high for 4 hours.
Remove the chicken from the slow cooker and shred with 2 forks.
Return the chicken to the slow cooker.
In a small bowl whisk the eggs, sesame oil and pinch of salt.
Whisk the egg mixture into the hot soup.
Season with salt and black pepper to taste.
Serve topped with sliced scallions.