Recipe Collections
53 Easy Paleo Cookies You'll Crave (Save-worthy Recipes)
This collection of easy, save-worthy paleo cookie recipes will make your usual ones pale into insignificance! Sugar cookies, carrot cake cookies, and even banana bread cookies are all here, as well as decadent double chocolate treats, and thumbprint ones filled with salted caramel that you'll crave again and again, and all of them are totally paleo-friendly.

b

---
---
---
---
---
---
---
---
---
---
---
---
---
---
---
---
---
---
---
---
---
---
---
Molasses Cookies
These soft and chewy molasses paleo cookies will fit right into your holiday baking plans. The sweet, gingery smell has a way of taking over your kitchen as they bake. The cookies may puff up while baking, but then sink down again as they cool to form chewy, crinkly bites. Enjoy with a glass of cold almond milk.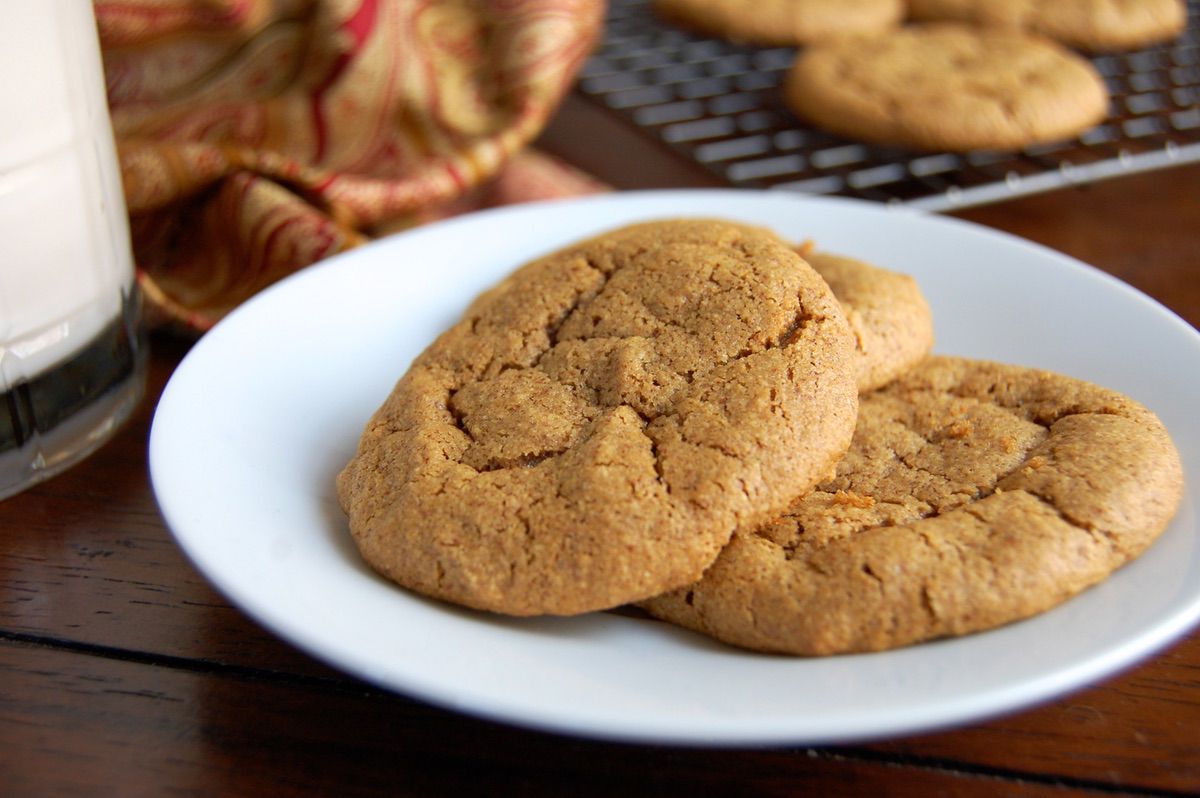 Ingredients
1 cup almond butter
1/4 cup honey
2 eggs
3 tbsp molasses
1-inch piece fresh ginger, grated
1/3 cup coconut flour
1 tsp baking soda
1 tsp cinnamon
1/2 tsp salt
1/4 tsp ground ginger
1/4 tsp ground allspice
Instructions
1. Preheat the oven to 350 degrees F. Line a couple of baking sheets with parchment paper and spray with coconut oil spray. Place the almond butter, honey, eggs, molasses, and grated ginger into a large bowl and mix with a hand blender.
2. In a separate bowl, whisk together the coconut flour, baking soda, cinnamon, salt, ground ginger, and allspice. Add the dry ingredients into the molasses mixture and blend until just combined.
3. Drop about a tablespoon of the dough onto the prepared baking sheet. Repeat with remaining dough. Bake for 6-8 minutes until the edges are firm. Let cool on the pan for 3-4 minutes and then carefully transfer the cookies to a wire rack to cool completely.
---
---
---
---
---
---
---
---
---
---
---
---
---
---
---
---
---
---
---
---
---
---
---
---
---
---
---
---
---
---
(You may also like: 85 Easy Paleo Dessert Recipes to Satisfy Your Cravings)