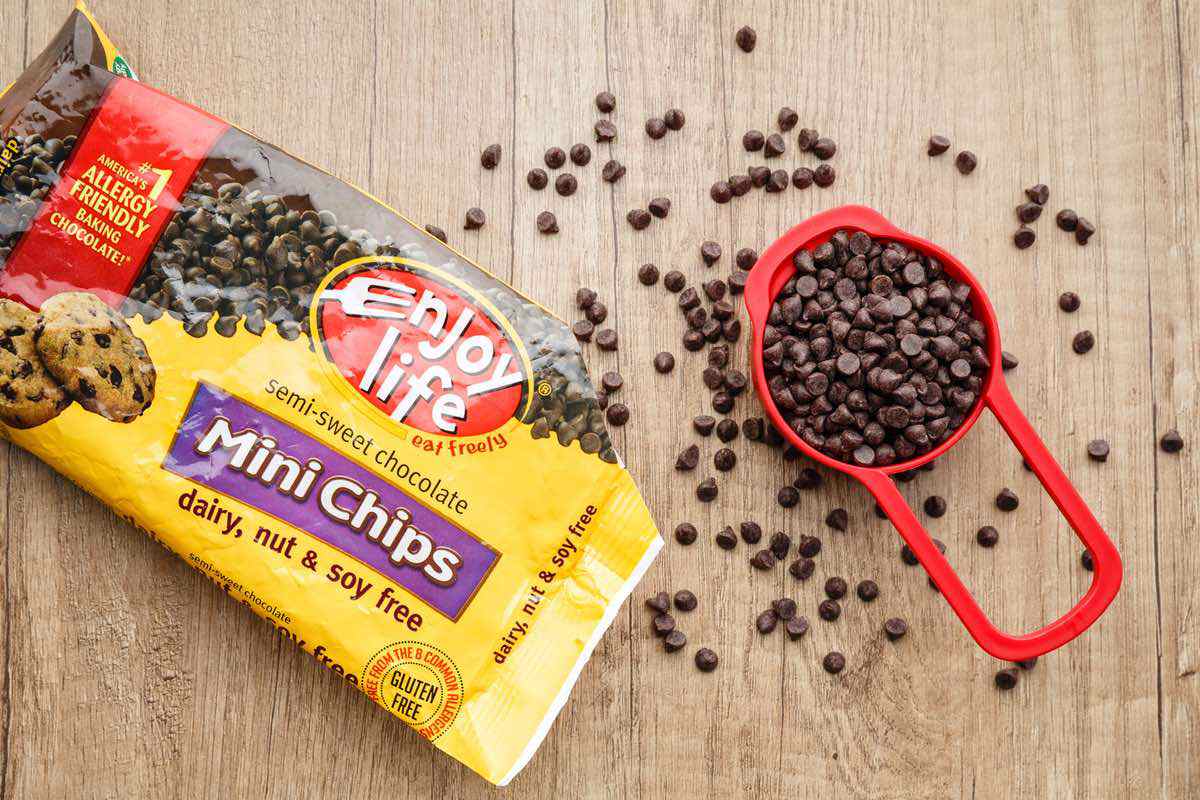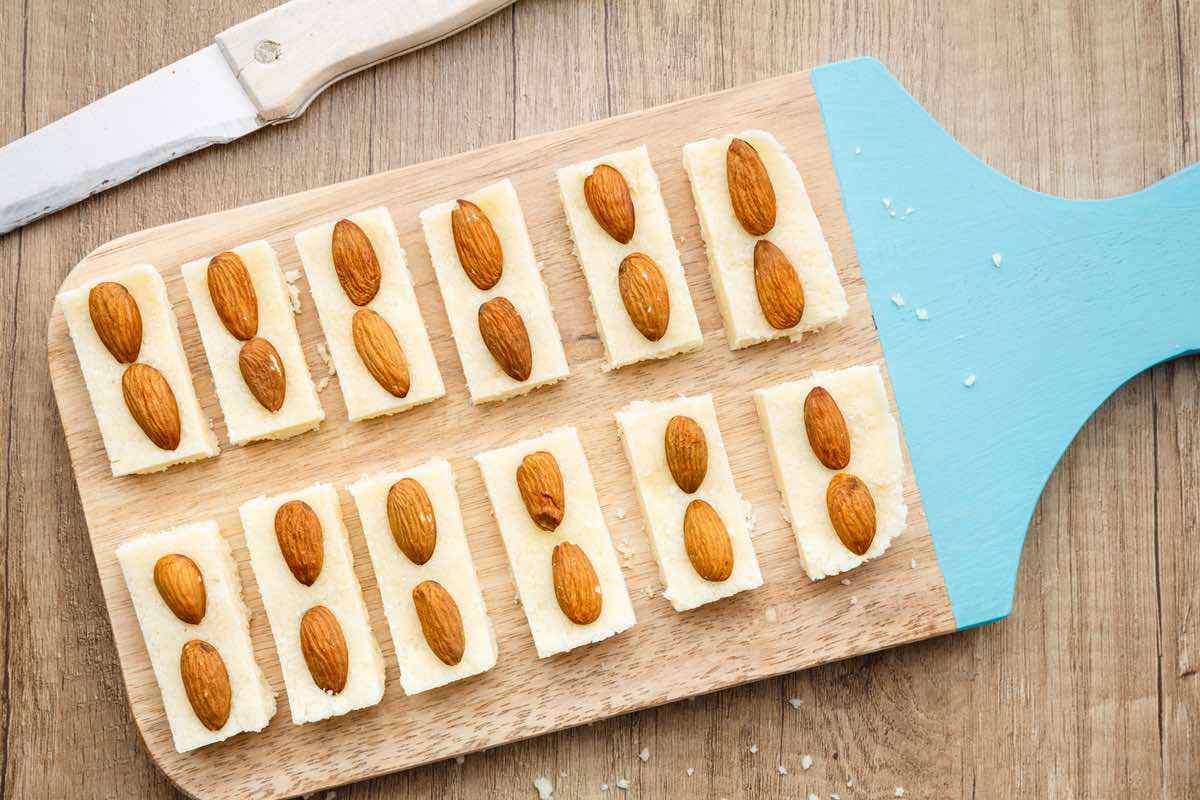 View More Paleo Chocolate Recipes:
6-Ingredient Molten Chocolate Lava Cakes (Easy Paleo Dessert)
Out of This World Chocolate Brownie Cookies
4 Ingredient Chocolate Mousse Recipe (Easy and Dairy-Free)
Chocolate Ganache Fruit Dip
Note: If you microwave, stir every 30 seconds until the chocolate mixture is completely smooth.
---
For the bars:

1½ cups unsweetened finely shredded coconut
¼ cup coconut oil, melted
1 teaspoon pure vanilla extract
1/3 cup raw honey
28 raw almonds

For the chocolate glaze:

1 tbsp solid coconut oil
1 cup Enjoy life semi sweet chocolate mini chips
Line an 8×4 inch baking pan with parchment paper. Set aside.
Place the shredded coconut, coconut oil, raw honey and vanilla extract in a food processor and process until smooth.
Press the mixture into the prepared pan.
Place the almonds evenly in 7 rows (4 almonds across) and lightly press them into the mixture.
Refrigerate for minimum 2 hours or overnight.
Remove the pan from the refrigerator and cut the mixture into 14 bars.
To make the chocolate glaze, melt the chocolate chips and coconut oil together, in a double broiler or microwave, until smooth. (see note)
Use two forks to dip each bar into the chocolate.
Place on a sheet pan lined with parchment paper and refrigerate until the chocolate sets.
Keep refrigerated in an airtight container until serving.