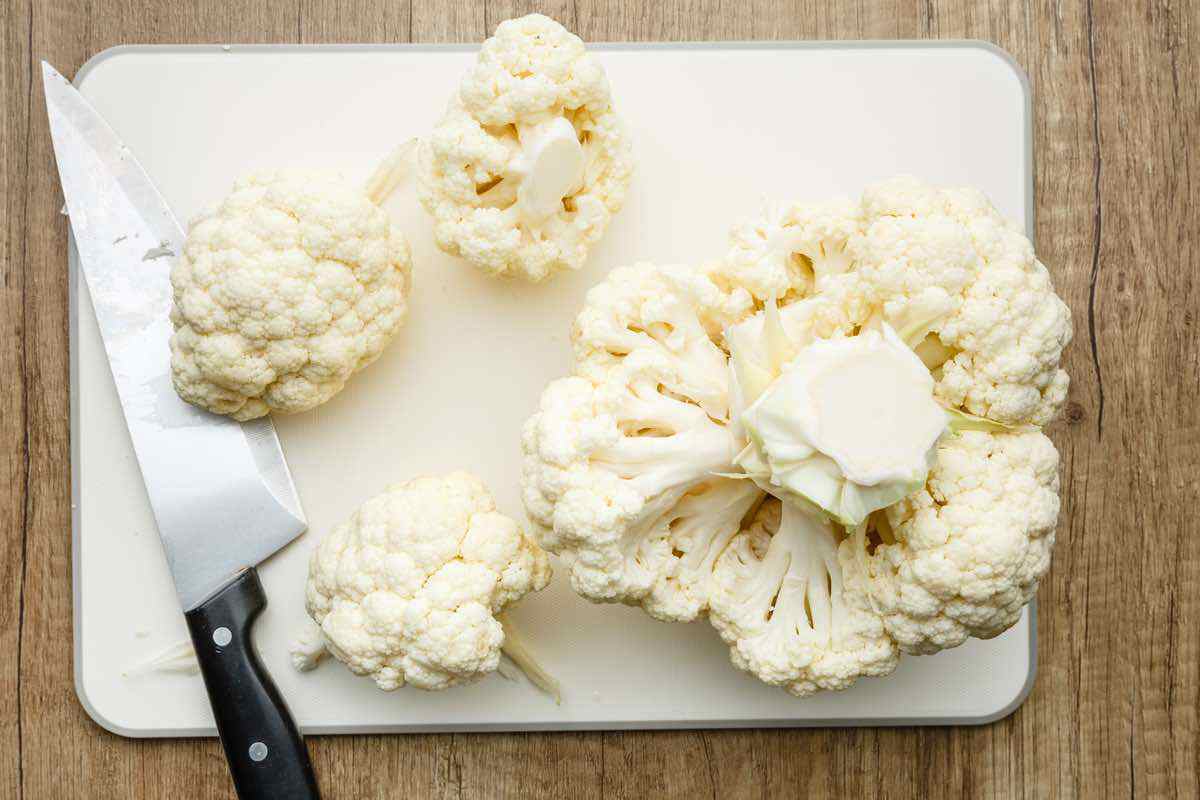 More Low Carb Paleo Cauliflower Recipes:
Classic and Comforting Paleo Mashed Cauliflower
The Best Cauliflower Toast (A Must-Try Paleo Bread Recipe)
Loaded Cauliflower Bake (Easy Paleo Casserole Recipe)
Low Carb Cauliflower Bread
More Paleo Stew Recipes:
African "Peanut" Stew with Chicken (A Classic Made Paleo)
Wholesome Crock Pot Beef Stew
Indian Paleo Stew with Chicken
Vegetable Saffron Stew (Wholesome Goodness)
---
4 cups cauliflower florets
1 medium onion, chopped
2 garlic cloves, minced
½ inch piece fresh ginger, peeled and minced
3 ripe tomatoes, finely chopped
1 celery stick, diced
2 carrots, peeled and sliced
1 jalapeno, deseeded and finely chopped
2 tbsp olive oil
2 cups chopped Swiss chard
1 tsp cumin powder
1 tsp coriander powder
1 tsp turmeric powder
1 cup unsweetened coconut milk
1 tsp salt
2 tsp chopped cilantro
salt, black pepper to taste
In a pot heat the olive oil over medium heat.
Add the onion and cook for 5 minutes.
Add the celery and carrots and cook for 5 minutes.
Add the garlic, jalapeno and ginger and cook for 30 seconds.
Add the cauliflower florets, tomatoes and 4 cups of water.
Add the ground cumin, turmeric and coriander.
Mix to combine.
Cover and cook for 30 minutes over medium low heat.
Remove the lid, add the swish card and cook for 5 minutes.
Add the coconut milk and mix to combine. Cook for 1 minute more.
Remove from the heat, season to taste with salt and black pepper and stir in chopped cilantro.
Serve warm.