Getting the Texture Just Right
Oatmeal definitely has a very distinct texture. In order to replicate that for our paleo-friendly oatmeal, we're going to be using a couple of things to create the same slightly thick texture. The first thing that will go into making this recipe is the coconut flour. I love using coconut flour for making paleo breakfasts, especially pancakes. It works especially well for making oatmeal because it's high in fiber, protein, and healthy fats while being totally grain-free.
Next up we'll be adding chia seeds into the mix. Chia seeds really help add to the overall texture of the oatmeal, but more importantly, they're absolutely loaded with nutritional benefits. They are an excellent source of omega-3 fatty acids, dietary fiber, antioxidants, vitamins, and minerals. This tiny little seed does wonders for your heart health. (1)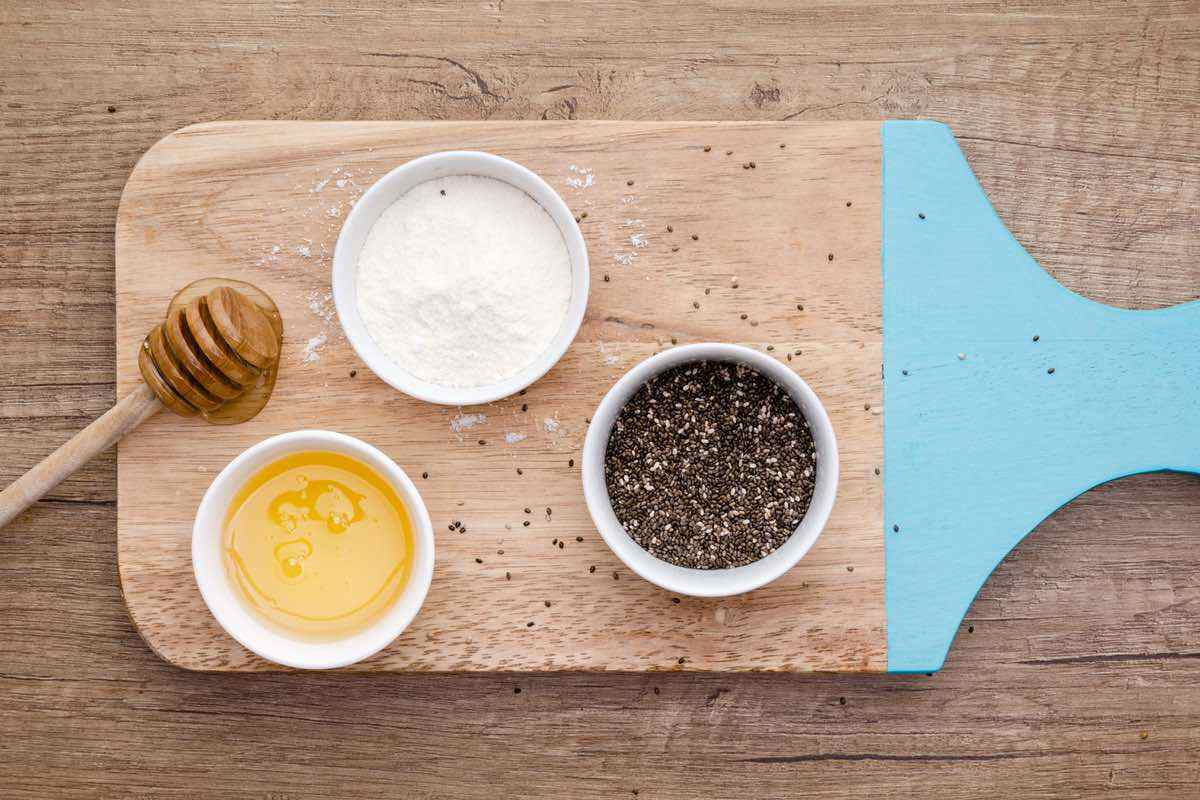 Sweetening the Pot
Many people like to add milk and various types of sweeteners to their morning bowl of oatmeal. This paleo-friendly version follows the same idea somewhat; we'll just be using almond milk and honey instead. I like to use unsweetened vanilla flavored almond milk personally, as I love the taste and it provides me with a nice amount of vitamins and minerals.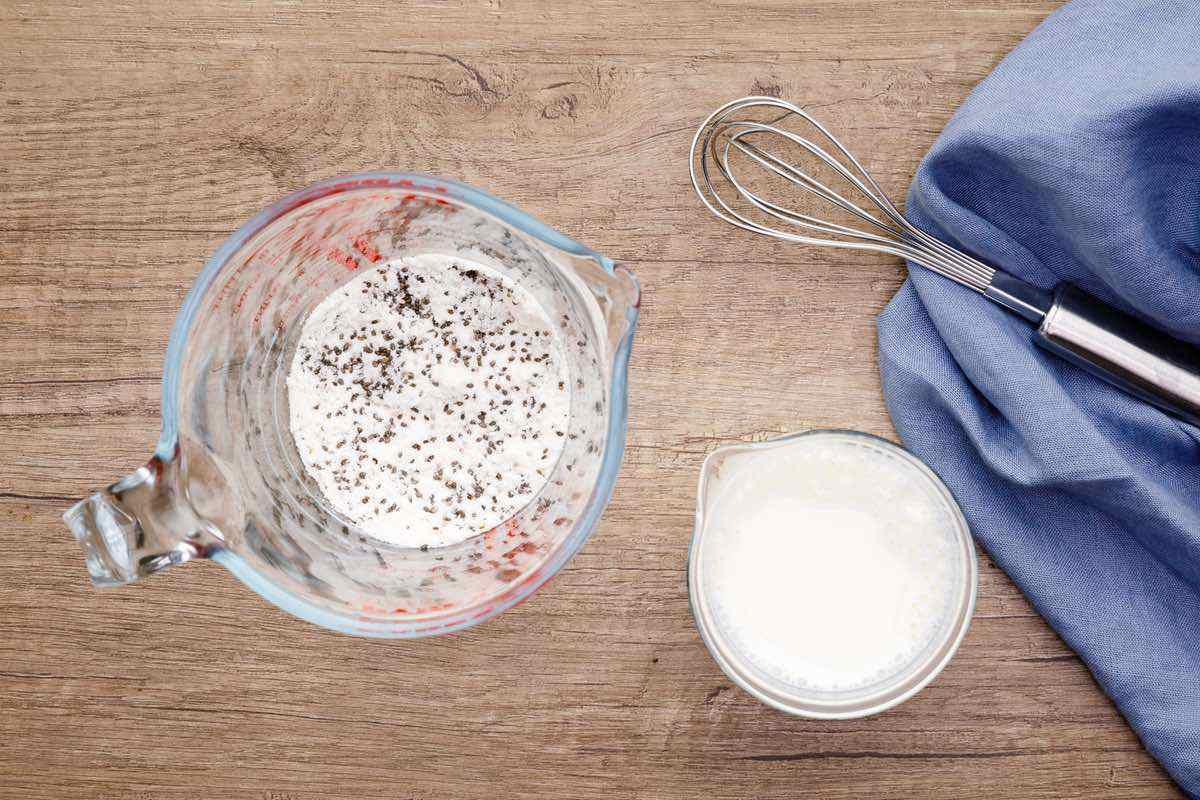 Honey is a perfect natural sweetener to use as well because it's definitely a nutritional powerhouse. It's loaded with essential nutrients, including antioxidants and it's also shown potential as being a natural anti carcinogenic substance. (2) Along with the almond milk, honey helps to complete the recipe, making this 'oatmeal' one extremely comforting breakfast option. I should also mention that on occasion I also like to add hemp seeds into the recipe — it's entirely optional though and usually depends on if I have any on hand or not.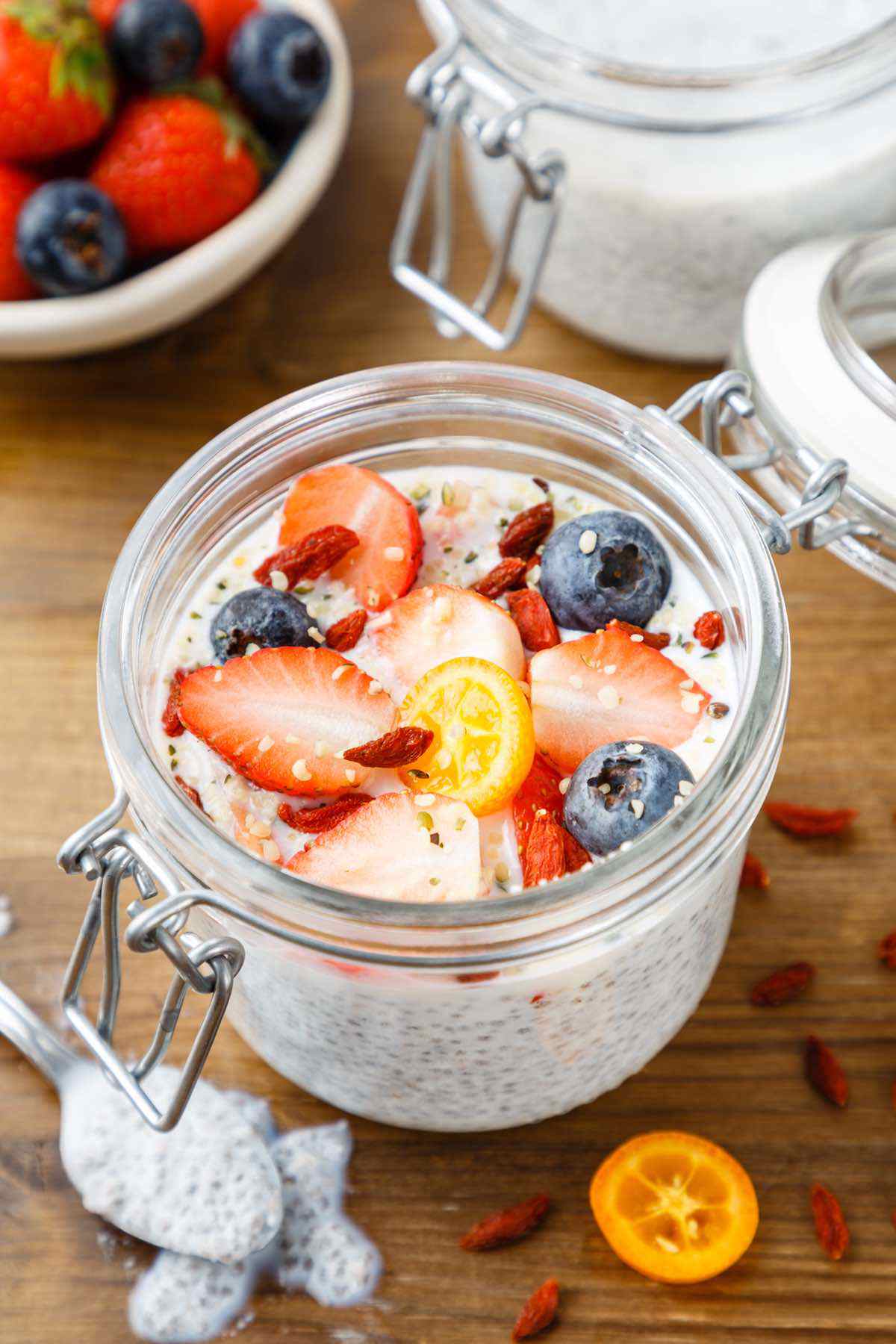 After preparing your oatmeal, place it in the fridge and leave it overnight. The next morning, give it a quick stir and it's ready to enjoy. It's fantastic on its own, but I also like to add a few extra healthy toppings — namely some fresh berries, goji berries, and hemp seeds. They really help to take this breakfast to the next level.
P.S. – Are you looking for some other great paleo-friendly breakfast ideas? No worries, we've got you covered with plenty of recipe ideas. Here's a few of my favorites:
#1 – Apple Cinnamon Paleo "Oatmeal"
#2 – Breakfast Granola and Berry Parfait
#3 – Paleo BLT Frittata
---
1 cup almond milk
2 tbsp chia seeds
2 tbsp coconut flour
1 tbsp hemp seeds (optional)
2 tsp raw honey or to taste
Toppings (optional)
fresh berries
hemp seeds
goji berries
In a jar combine chia seeds, coconut flour and hemp seeds (if using).
Add almond milk and honey and stir to combine.
Cover and refrigerate overnight.
Just before serving, remove from the fridge and stir.
Top with fresh berries and goji berries, sprinkle with hemp seeds and serve.