Healthy Homemade Meatballs
Ever since I switched over to a paleo diet, I've always enjoyed the challenge of finding ways to enjoy my old favorites in a healthier format. It's amazing how many things can be made 100% healthier when you make them entirely from scratch and use some clever ingredient replacements. In doing so, I've found that you can make paleo-friendly versions of many different classic dishes that are even better than the original. So it should come as no surprise that these homemade meatballs follow that trend.
Almond Flour and Egg, A Great Binder for Paleo Recipes
The meatballs are incredibly easy to prepare as they only require a few basic ingredients. First off, in order to keep them completely paleo-friendly, they use almond flour along with egg to help hold them together. I'm sure you all know by now how much I love using almond flour for all of my cooking and baking needs. It's completely grain-free, it's full of vitamins and minerals, it's surprisingly quite high in protein, and it provides a delicious slightly nutty flavor to everything that it's added to.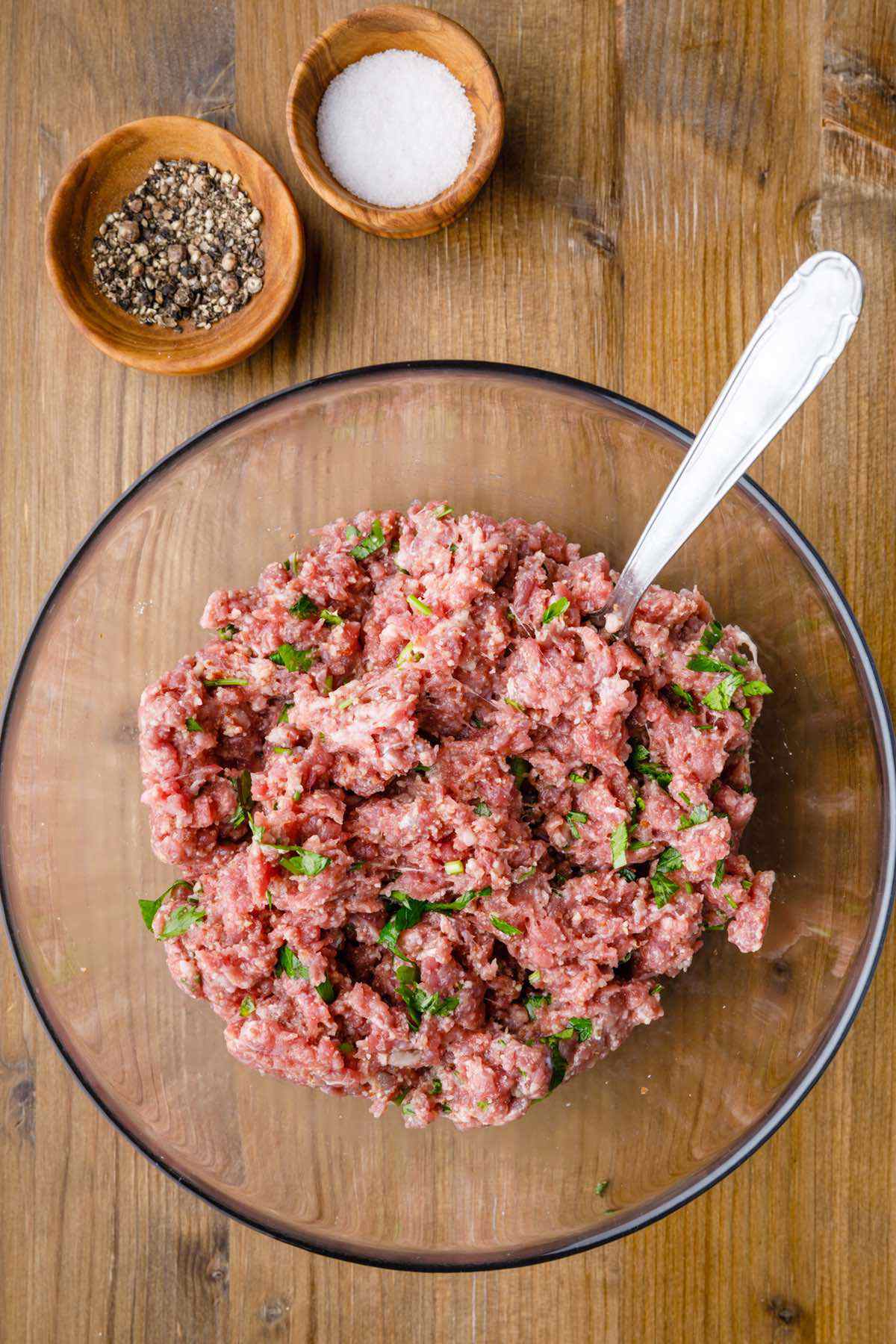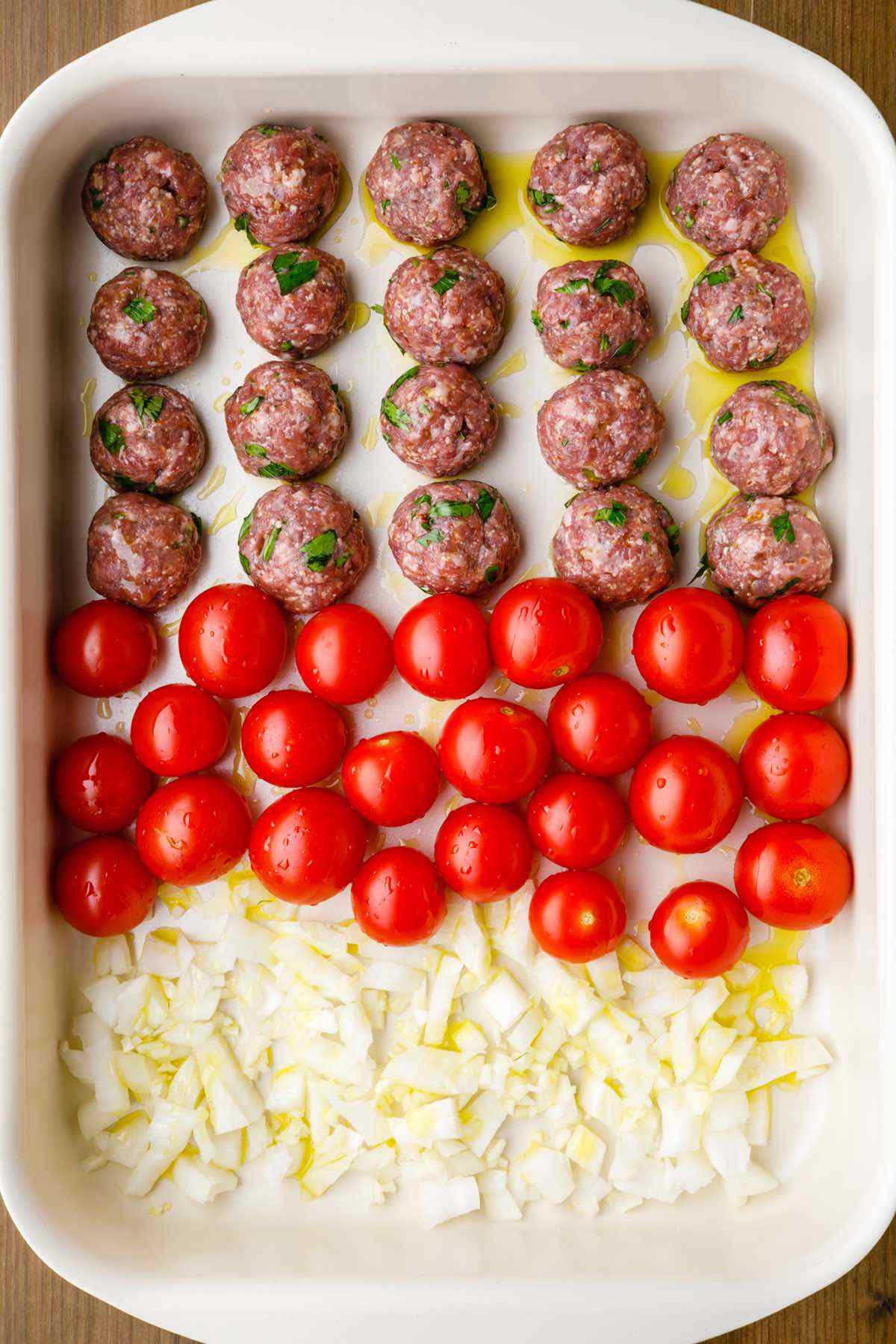 Added in with the almond flour and egg is, of course, the ground beef. You can use lean ground beef or medium ground beef for these meatballs, it all depends on how much saturated fat content you feel comfortable including in your meals. (1) These three ingredients serve as the backbone of your meatballs, but in order to really make them tasty, you'll be mixing in garlic and parsley as well. The garlic in particular really adds a noticeable amount of distinct flavoring to the meatballs while also helping to keep your immune system strong. (2)
When these delicious meatballs are served alongside roasted tomatoes and an accompanying side dish, such as zucchini noodles, you'll be able to enjoy a completely healthy paleo-friendly meal that provides the same great taste that you would expect from classic spaghetti and meatballs. My favorite part of this recipe is definitely the garlic enhanced meatballs — you should definitely also try making garlic flavored hamburger patties as well. Those are always a hit.
P.S. – This isn't the only awesome paleo meatball recipe that we have featured on the site. If you're looking for even more inventive ways to enjoy meatballs, check out the following great recipes:
#2 – Slow Cooker Paleo Swedish Meatballs
---
For the meatballs

1 ½ pound ground beef
1 egg
2 cloves garlic, minced
2 tbsp chopped fresh parsley
½ cup almond flour
salt and pepper, to taste

The rest of ingredients

12 oz cherry tomatoes
1 onion, chopped
1 garlic clove, minced
2 tbsp olive oil
salt, black pepper to taste
fresh basil leaves (optional)
Preheat oven to 400ºF.
In a large bowl combine all the meatball ingredients.
Form into 1 inch balls.
Place the meatballs, cherry tomatoes, onion and garlic on a baking sheet.
Drizzle with olive oil and sprinkle with salt and black pepper.
Bake in preheated oven for 15 – 20 minutes or until cooked through.
Remove from the oven and toss to combine.
Serve with zucchini noodles or cauliflower rice and sprinkle with basil leaves if using.