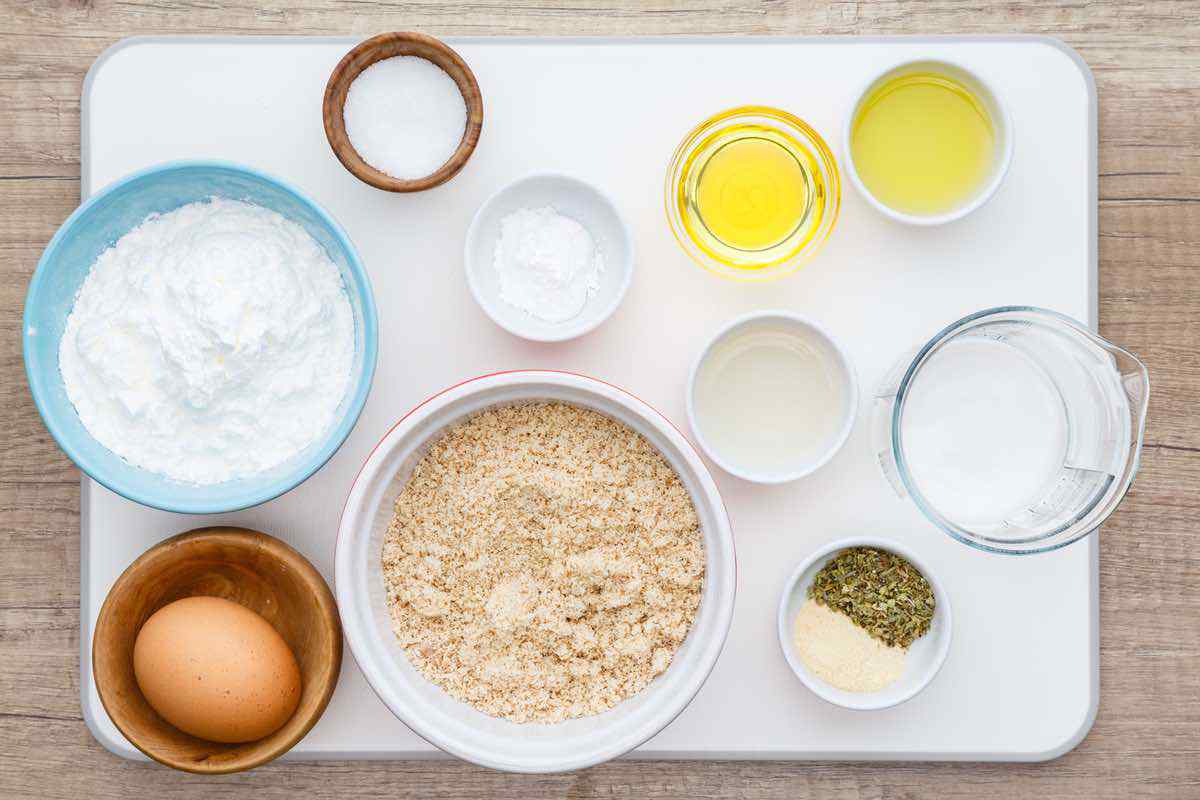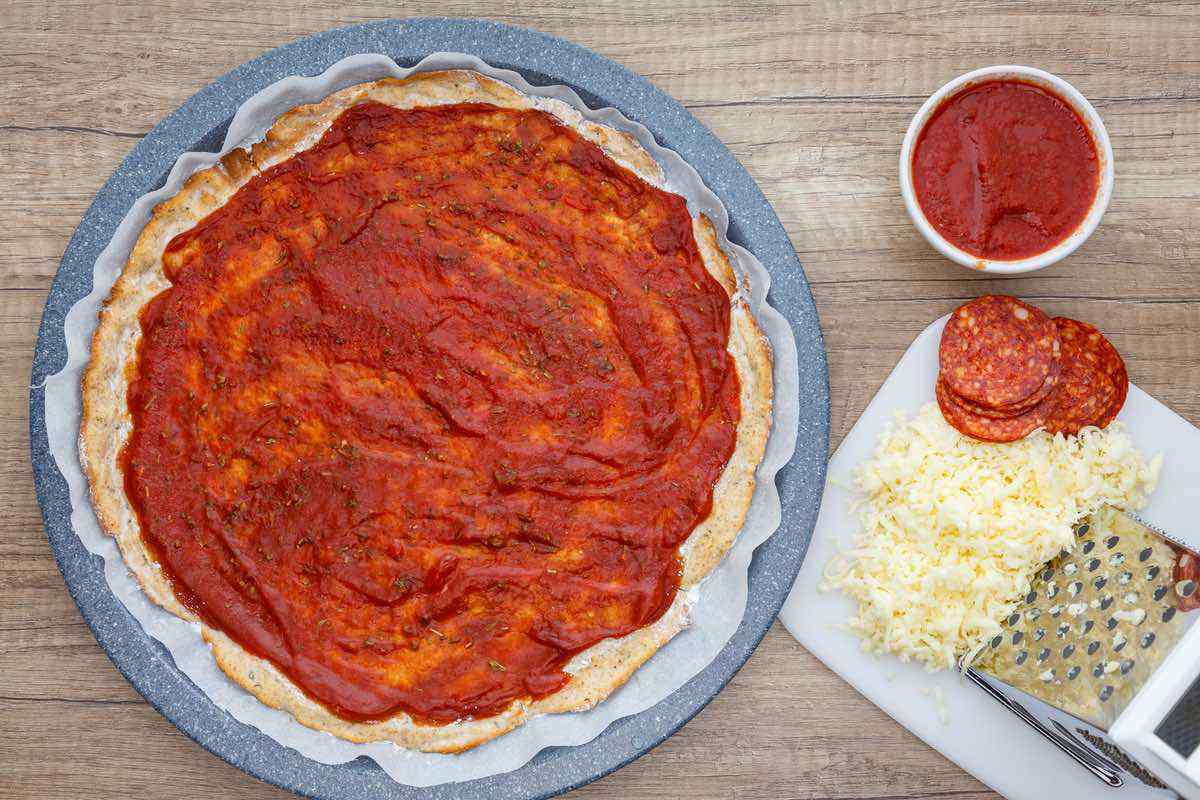 View More Paleo Pizza Recipes:
Easy Paleo Pizza Crust to Satisfy Your Pizza Cravings
Easy Make-Ahead 7-Ingredient Paleo Pizza Sauce
Chewy Coconut Flour Pizza Crust (My Go-To for Pizza Crust)
Pepperoni Cauliflower Pizza Bites with Homemade Crust
21 Incredible Paleo Pizza Recipes to Satisfy Cravings
---
1 ¼ cup almond flour
¾ cup arrowroot flour plus extra for dusting
1 ½ tsp baking powder
1 tsp garlic powder
1 tsp Italian seasoning
1 egg
1 tbsp olive oil
2 tsp apple cider vinegar
¼ cup water
1 tbsp honey
2 tbsp coconut flour (optional)

For topping (optional)

4 tbsp homemade pizza sauce
4 oz Paleo friendly mozzarella, shredded
12-15 Paleo friendly pepperoni slices
Preheat oven to 400°F.
In a bowl place the almond flour, arrowroot flour, Italian seasoning, garlic powder and baking powder.
Mix to combine.
In another bowl or measuring cup combine the olive oil, apple cider vinegar, water, honey and egg.
Add the liquid ingredients into the bowl with the dry ingredients.
Using an electric mixer, mix for 5 to 8 minutes, until a dough forms.
If it's too sticky to come together, add the coconut flour a tablespoons at a time.
Place a sheet of parchment paper onto the counter or and dust with extra arrowroot flour.
Transfer the dough to the parchment paper and sprinkle with more arrowroot flour.
Roll the dough into a circle, ¼ inch thick.
Transfer the dough with parchment paper onto a baking sheet.
Bake in preheated oven for 8-10 minutes or until the edges are slightly browned.
Remove from the oven.
Top with pizza sauce, shredded mozzarella and pepperoni and bake for additional 5 minutes.
Slice and serve.