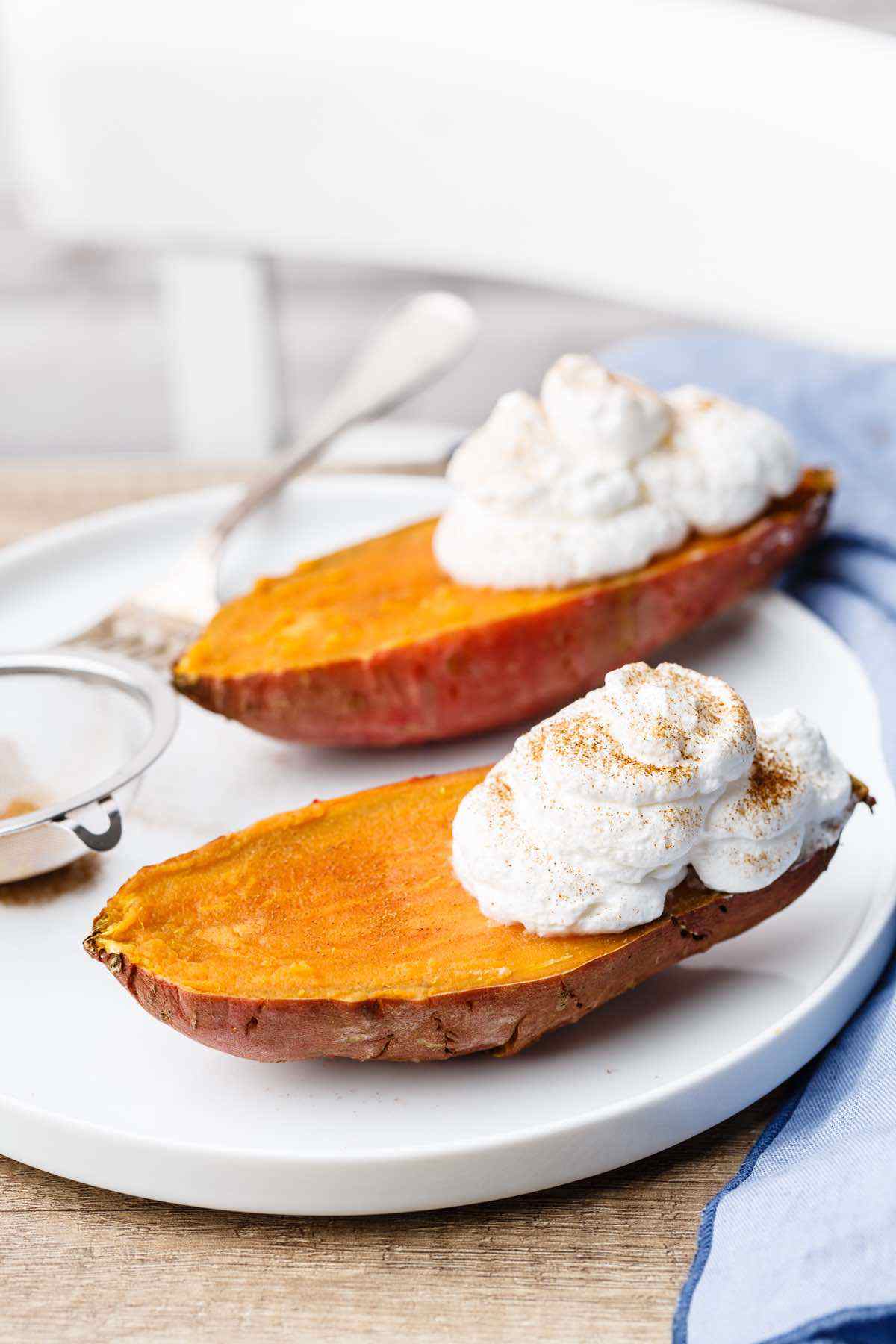 More Paleo Sweet Potato Recipes:
Easy Slow Cooker Sweet Potato Paleo Chili
Garlic Roasted Sweet Potatoes (Makes the Best Leftovers)
Paleo Sweet Potato Pie with an Almond Flour Crust
Sweet Potato Casserole with Homemade Paleo Marshmallows
Easy Mashed Sweet Potatoes (Tasty Mashed Potato Substitute)
Paleo Pasta Puttanesca with Sweet Potato Noodles
Paleo Sweet Potato Pizza Crust Recipe
---
1 medium sweet potato, scrubbed and thoroughly washed
1 lemon wedge (optional)
Prick the potato all over with a fork.
Place the sweet potato, lemon wedge (if using) and 1 tsp of water in a microwave-safe bowl.
Cover with plastic wrap and microwave on high for 8 to 10 minutes.
Cut in half and serve with your favorite sweet or savory toppings.