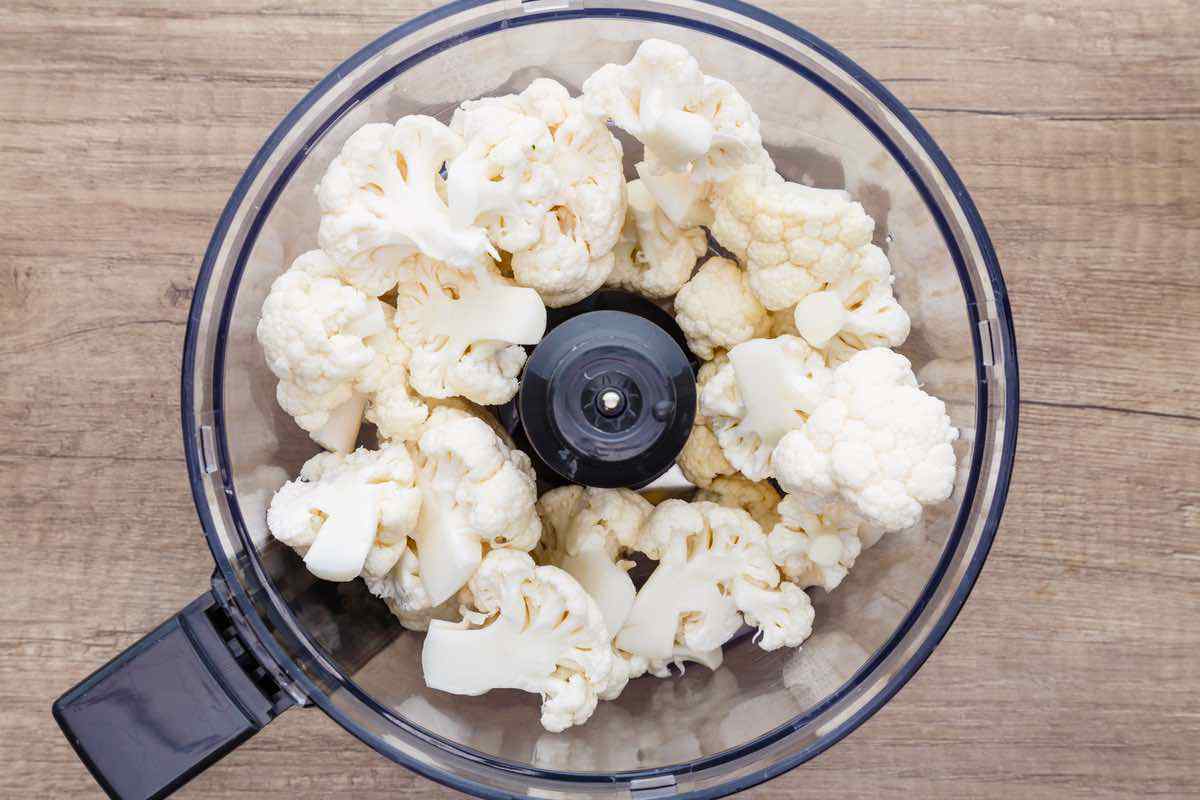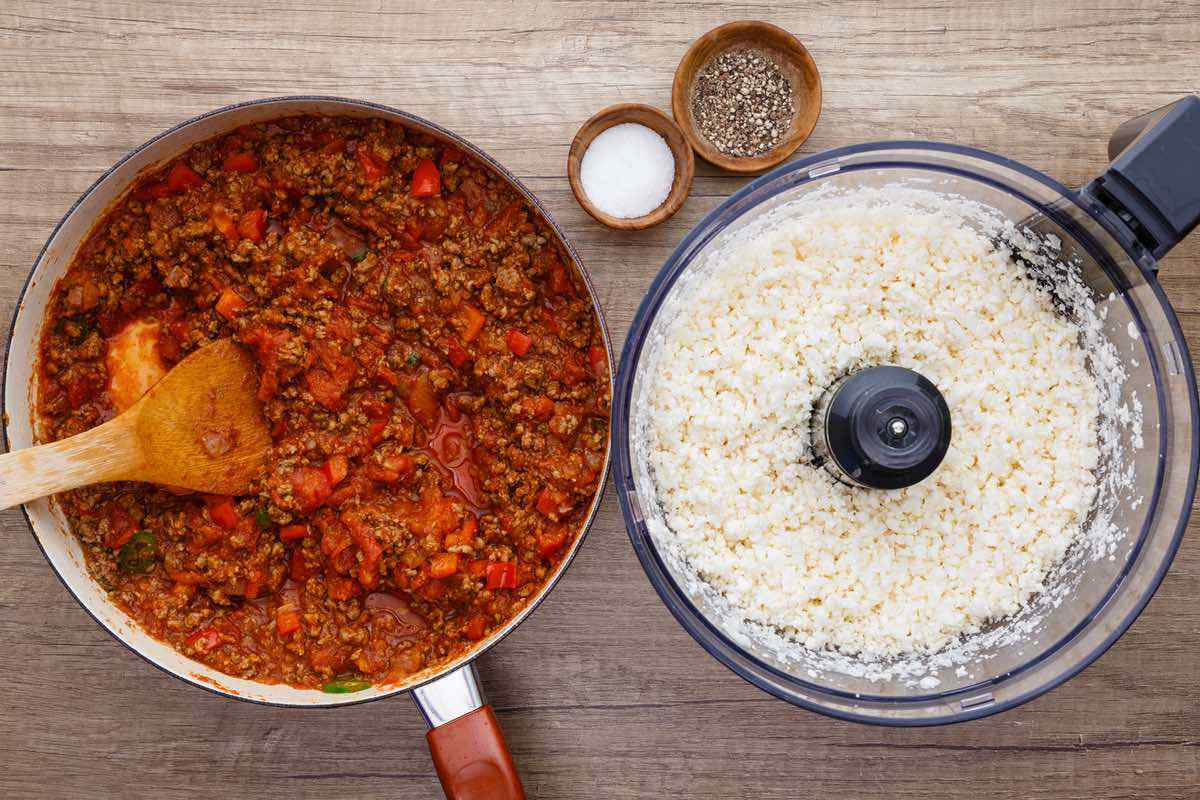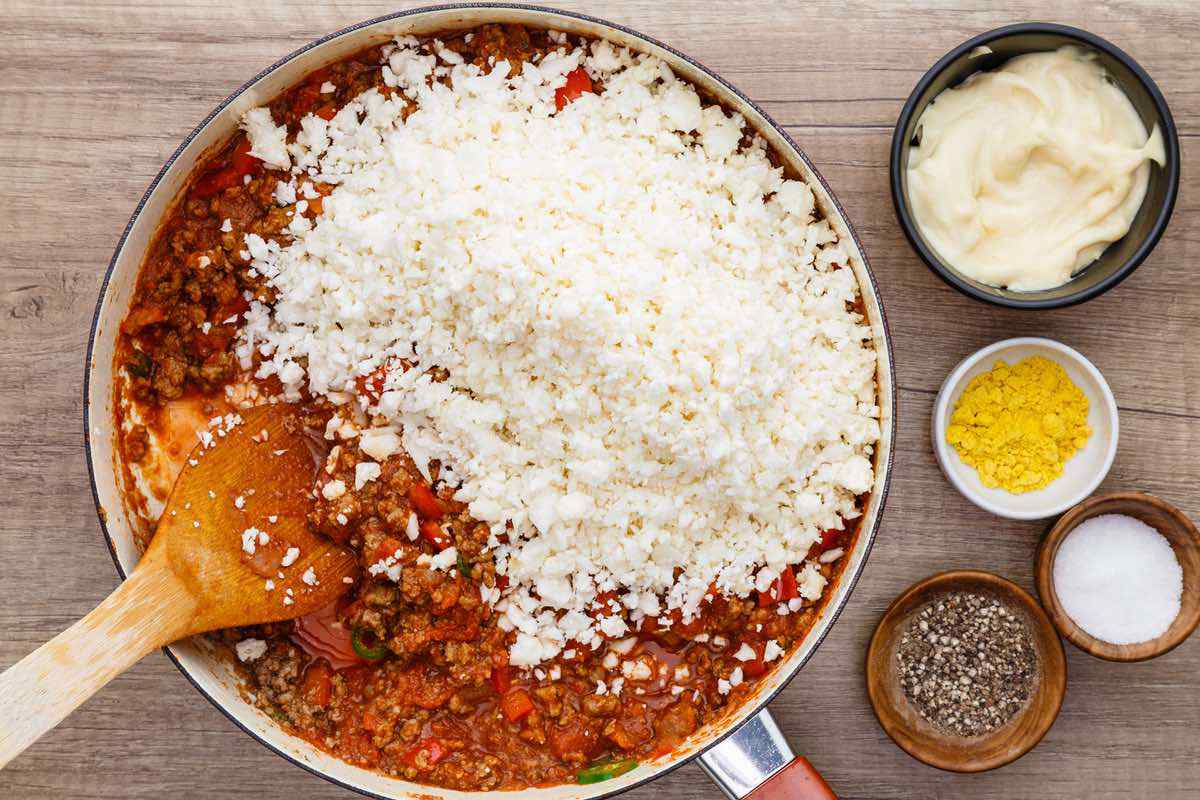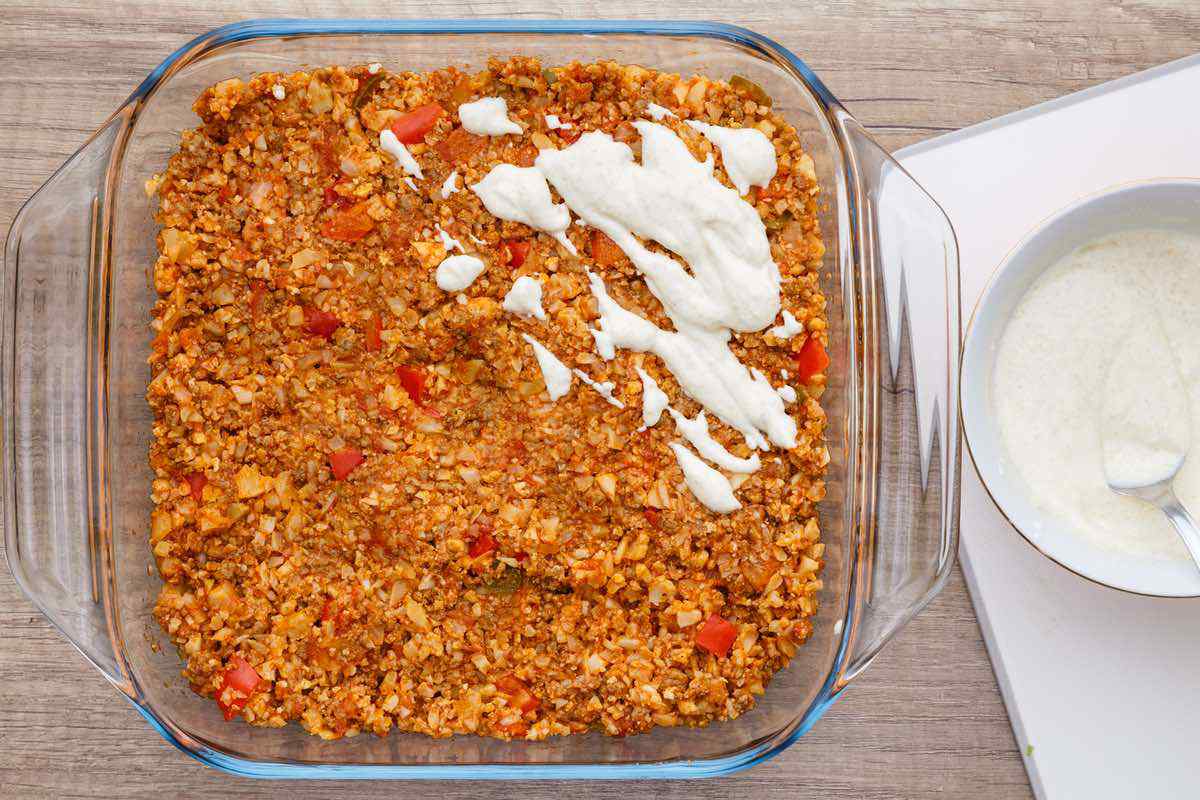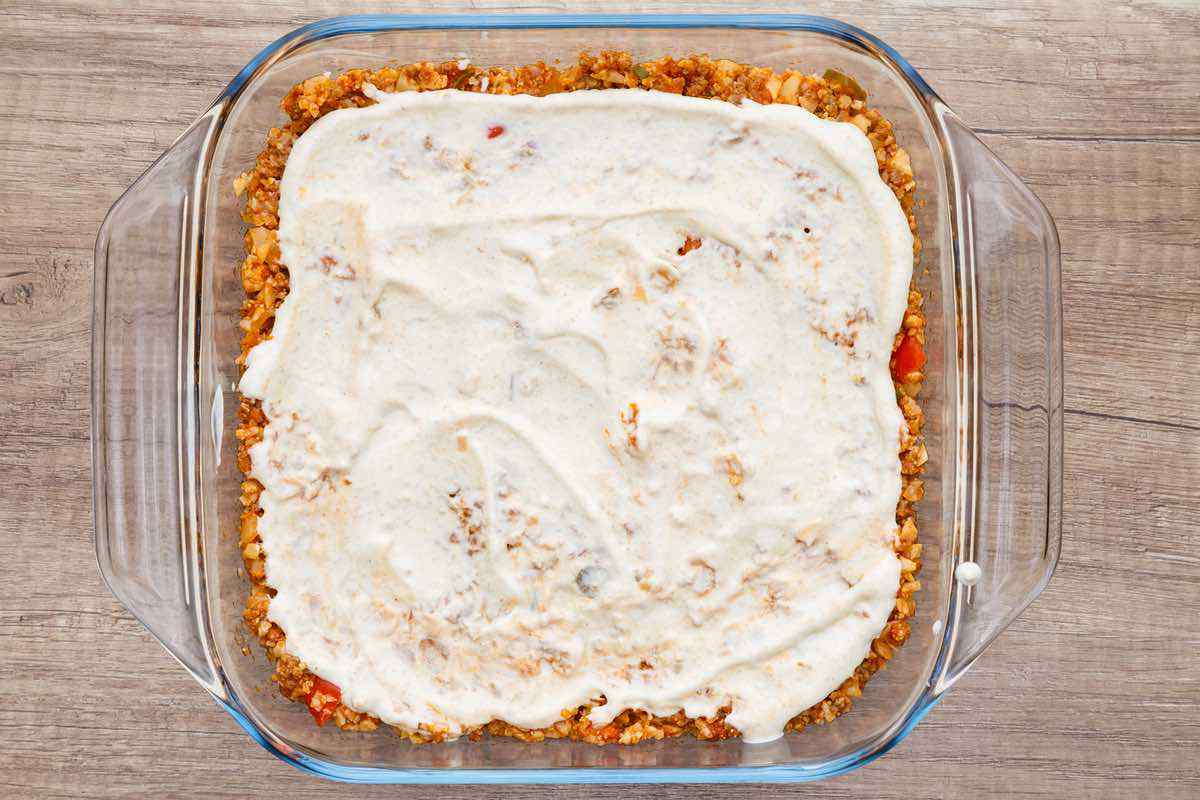 View More Paleo Ground Beef Casserole Recipes:
Loaded Cauliflower Ground Beef Casserole
Low Carb Ground Beef and Cabbage Paleo Casserole
---
-
2 tbsp olive oil
1 medium onion, chopped
2 garlic clove, minced
1 pound lean ground beef
1 medium bell pepper, chopped
½ jalapeno, sliced
1 tsp ground cumin
1 tsp chili powder
1 tsp dried oregano
¼ tsp cayenne pepper (optional)
1 (14 oz) can diced tomatoes
2 tbsp tomato paste
4 cup cauliflower florets
1/3 cup homemade or Paleo friendly store-bought mayonnaise
1 tbsp nutritional yeast
1 scallion, sliced (optional)
salt, black pepper to taste
Place the cauliflower florets in a food processor and pulse a few time until it resembles rice.
Set aside.
In a large skillet heat the olive oil over medium heat.
Add the onion, bell pepper and jalapeno and cook, stirring occasionally, for 5 minutes.
Add the garlic and cook for 30 seconds.
Add the ground beef and cook, stirring occasionally, until the beef is no longer pink.
Add the ground cumin, chili powder, dried oregano and mix to combine.
Add the diced tomatoes and tomato paste and mix to combine.
Add the cauliflower rice and stir to combine.
Cook, stirring frequently, until all the liquid is evaporated.
Season with salt and black pepper to taste and remove from the heat.
Set aside.
Preheat oven to 350°F.
Spoon the mixture into a lightly greased baking dish.
In a small bowl place the mayonnaise, nutritional yeast and 1 tablespoon of water and mix to combine.
Spoon the mayonnaise mixture over the mixture.
Bake in preheated oven for 30-35 minutes.
Serve warm topped with sliced scallion (if using).