Holy moly, it's hard not to absolutely love this recipe because it looks like a fancy gummy bear and tastes incredible to boot, but it's actually quite a healthy snack option and made with nutritious ingredients.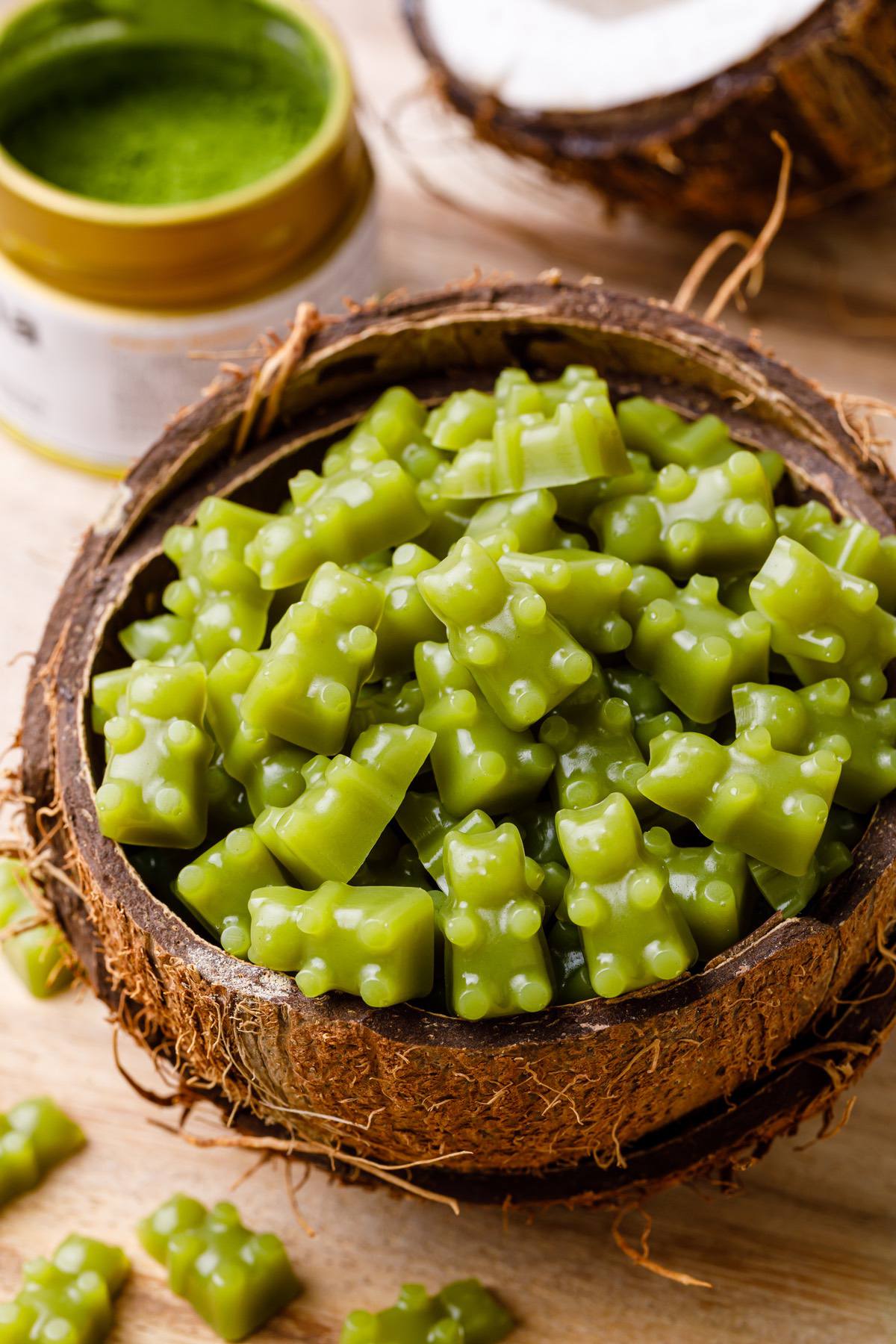 (You may also like: Apple Cider Vinegar, Lemon and Ginger Gummy Bears)
---
5 tbsp coconut milk
3 tbsp water
½ tsp matcha powder
2 tbsp honey
2 tbsp grass-fed beef gelatin
In a small saucepan add the water, coconut milk, honey and matcha.
Whisk in the gelatin powder.
Heat the mixture over medium heat until everything has dissolved, about 3-4 minutes (do not let boil!)
Pour the mixture into silicone molds and refrigerate until set.