4 Ingredient Mango Chia Pudding (Almond Milk or Coconut Milk)
2
Chia seeds are an absolute blessing for anyone who is following a paleo diet. Not only are these wonderful little seeds high in protein, fiber, and healthy omega-3 fats, but they can also be added to breakfast smoothies for an added health boost, or my personal favorite, used to make many different types of delicious paleo-friendly chia seed puddings. This yummy mango chia pudding can be enjoyed at any time of day, whether as a healthy breakfast option, a midday snack, or as a delightful dessert after dinner. It takes no time at all to prepare; simply spend 10 minutes putting the ingredients together followed by one hour in the fridge and you're all set to enjoy this delicious chia pudding.
Skip the Sugary Puddings; Try Chia Seed Pudding Instead
I'm sure everyone remembers enjoying Jell-O pudding every now and then as a childhood treat. It was one of my favorite after school snacks. However, what we don't fully realize as kids is just how bad these processed snack foods really are for us. I used to love having tapioca pudding, and with just a quick glance at the ingredient list for Jell-O tapioca pudding, it reveals items such as sugar, modified corn starch, and several additives, artificial colorings, and preservatives.
That's where the blessing known as chia seed pudding comes into play. Thanks to these tiny seeds, it's still possible to enjoy pudding as a snack, only without the huge amount of processed additives that are harmful to your body. When mixed with just a single cup of full-fat coconut milk and two cups of pureed mango, it becomes a snack option that has a texture that's nearly identical to tapioca pudding while actually being healthy for you.
Chia seeds are widely regarded as being an excellent superfood that offers many fantastic health benefits. (1) They produce a thick gel-like texture as they expand when combined with the coconut milk that's quite tasty and incredibly satiating as well. Loaded with protein, fiber, omega-3 fatty acids, calcium, iron, and antioxidants, chia pudding will leave you feeling full of energy after eating it. You'll feel much better compared to eating normal pudding that will give you the inevitable sugar crash afterward.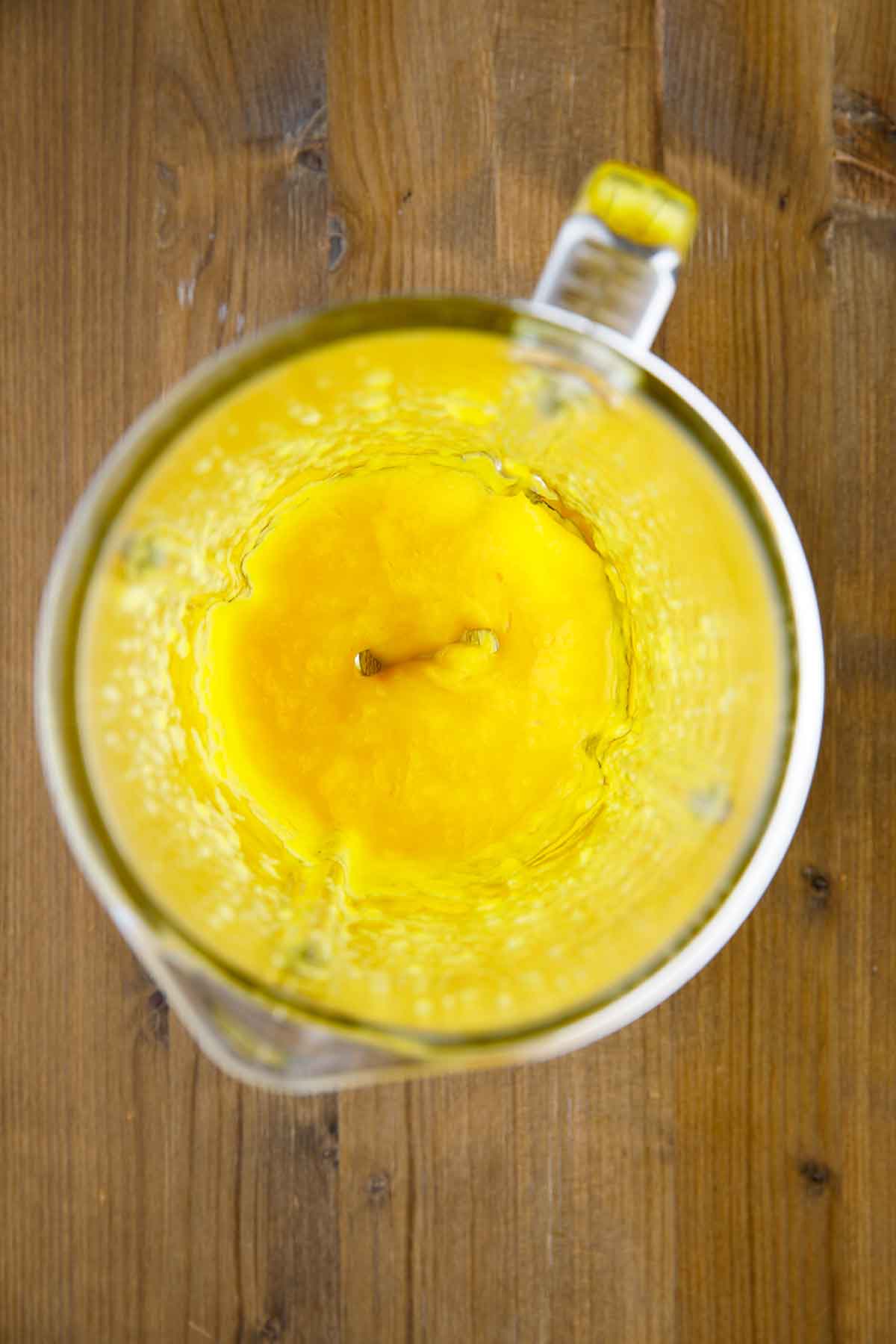 To top it all off, the mangoes used in this particular recipe provide a delicious taste that strikes the perfect balance of sweet and tart. While not quite the same as relaxing on a tropical beach somewhere, this tropical fruit can still do wonders for you thanks to the high vitamin C, fiber, and antioxidant content they contain. (2)
You'll be hooked once you try out this deliciously creamy mango chia seed pudding. This recipe combines the tasty tropical flavoring of mangoes with the many great health benefits provided by chia seeds to make one outstandingly good pudding that will leave you feeling energized and ready to take on the day. It's so good that even your kids will love it as a great snack replacement to the usual Jell-O puddings which are loaded with sugars and other unhealthy additives.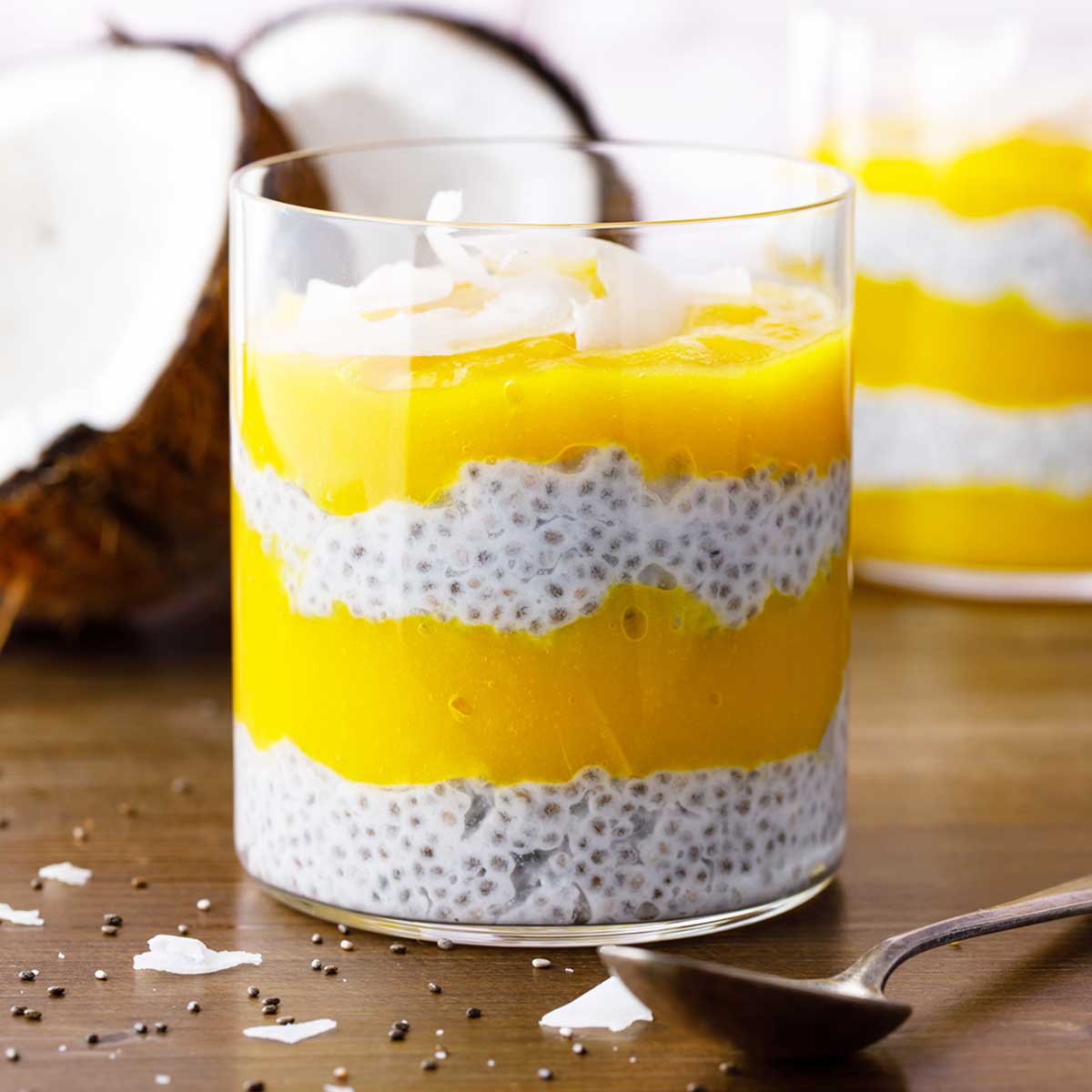 4-Ingredient Mango Chia Pudding
2017-09-02 01:02:27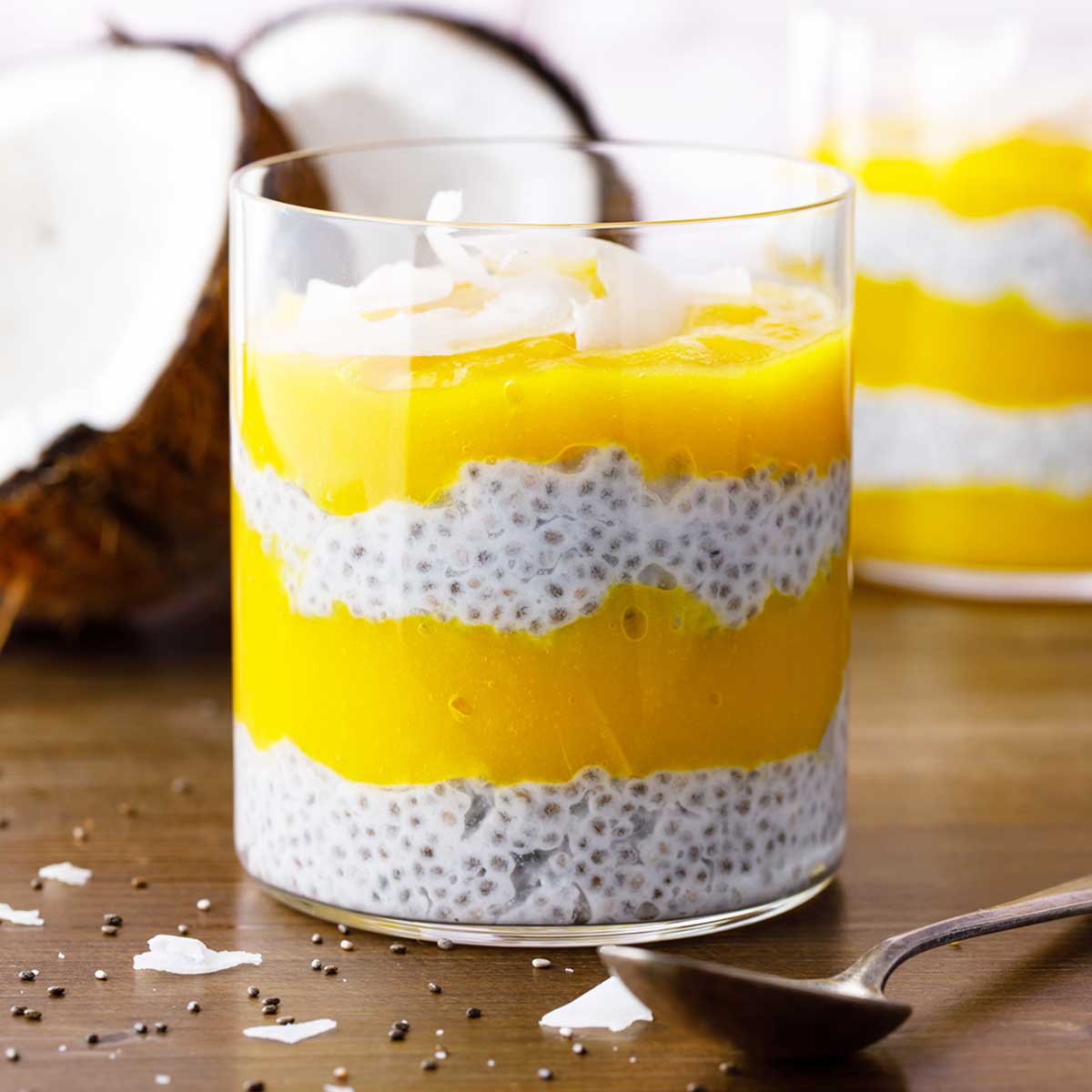 Serves 4
Ingredients
1 cup full-fat coconut milk
3 tbsp chia seeds
2 cups chopped mango
2 tbsp pure maple syrup
For decoration (optional)
toasted unsweetened coconut flakes
Instructions
In a jar, mix coconut milk, chia seeds, and 1 tablespoon of honey.
Cover and refrigerate for an hour.
In a blender, combine mango and 1 tablespoon of honey and blend until smooth.
Layer chia pudding and pureed mango evenly among 4 small glasses.
Garnish with coconut flake (if using) and serve.
Paleo Grubs https://paleogrubs.com/
P.S.
– Are you looking for another delicious pudding recipe made with chia seeds that your whole family is sure to love? Look no further than this amazing easy to make
dark chocolate chia pudding
recipe.
P.P.S. – If you're looking for another great recipe that makes use of chia seeds, along with a variety of other nuts and seeds, check out this great seed and nut sandwich bread.
P.P.P.S. – If you're not crazy about coconut milk, you could also use almond milk for this recipe. Homemade almond milk only requires two ingredients: almonds and water, so you can make your own right in the comforts of your own kitchen. Here's our favorite recipe.
Want more Paleo recipes? Take a look at the Paleo Grubs Book. With 470+ easy-to-prepare Paleo recipes in 17 comprehensive categories it is the only Paleo book you will ever need.
+ Make sure to sign up for our free newsletter to get our latest healthy recipes delivered weekly (it's free).