---
I call them 'energy' bites because of all the good ingredients that can help to power you through your day. Almonds and cashews provide good fats and fiber to keep you fueled and your heart healthy. Dates, responsible for the naturally sweet component to the recipe, also add fiber and potassium to your diet. Not to mention satisfying any sweet tooth cravings that might hit.
Besides being composed of ingredients that are good for you, these zesty coconut lime energy bites are very, very easy to make. Everything goes in the blender, and two minutes later you have a nut mixture that is ready to roll into little balls. You could also flatten the nut mixture into a baking dish and make these into bars. I personally find one or two of the round bites enough to eat at a time, but if you are a big fan of key lime pie you could build it bigger. I also like rolling the balls in the coconut flakes. Some inner child thing is responsible for that probably.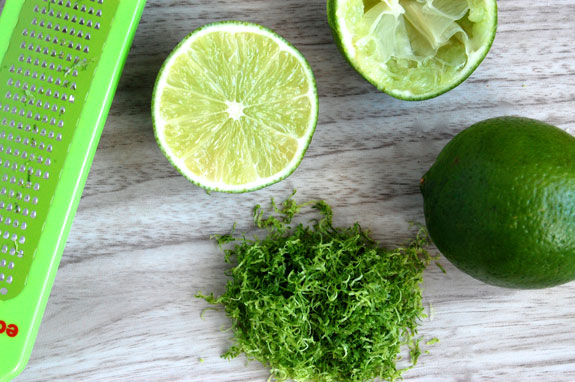 Whichever way you decide to prepare them, one of the best ways to stay on track with the Paleo diet is to have healthy snacks on hand. It seems easiest to cheat when you think it's just for a small snack. Instead of munching on potato chips or whatever is most convenient, have a Paleo option ready so that you don't have to overthink it. Make a batch of these energy bites or granola bars at the beginning of the week so that you are ready to go all week long.
This recipe was adapted from Spoonful of Flavor's wonderful recipe here
---
3/4 cup almonds
1/4 cup cashews
1 1/2 cups pitted Medjool dates
Zest of 3 limes
Juice of 3 limes
Pinch of salt
1/3 cup unsweetened coconut flakes
Place the almonds and cashews into a blender or food processor and pulse to finely chop. Add the dates, salt, lime zest and juice and blend until the mixture starts to clump together.
Transfer to a bowl and scrape down the sides with a spatula. Use your hands to form small round balls, rolling in your palm. Roll each ball in the coconut flakes to coat. Store in an airtight container in the refrigerator for up to a week.