---
A fun fact for you: did you know that eating lettuce actually helps keep your teeth white? The iron found in lettuce helps form an acid-resistant barrier on your teeth, which protects the enamel from being damaged from other foods.
One of my favorite things about this recipe (other than the fact that it's so simple to make) is that the ingredients have so much flavor themselves that no other spices were needed. And, to tell you the truth, I'm a salt fiend. No matter how salty something is, I always seem to find a way to justify adding more salt to it. This, however, needed nothing. It's not that the recipe comes out salty; it's that the complexity of the flavors together was so pleasing to my taste buds that I didn't want to ruin the experience by adding anything else.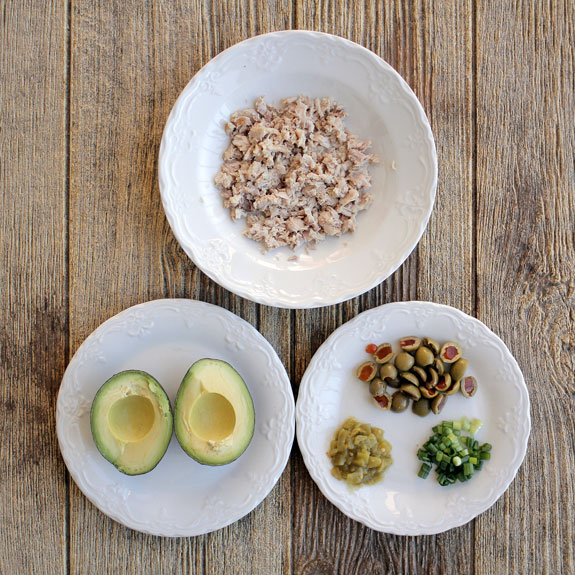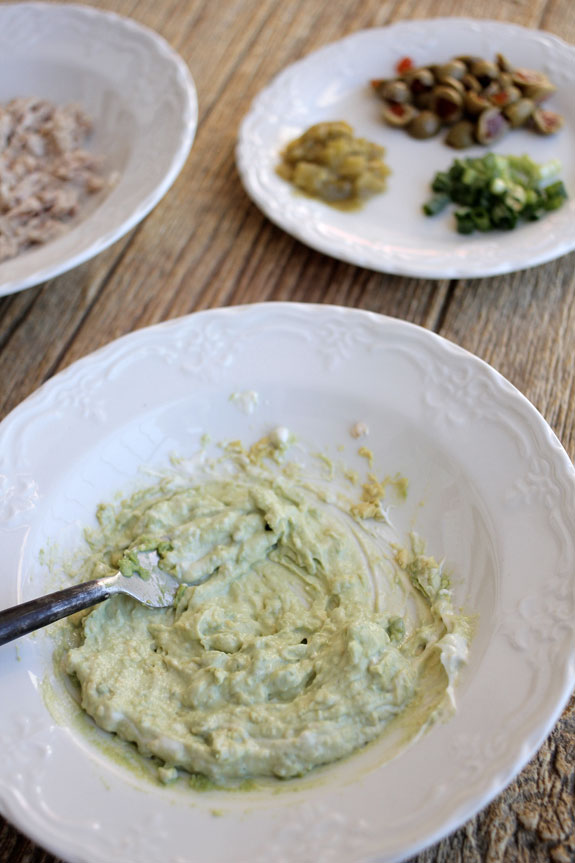 You know what's a little sad? I had a jar of jalapenos just waiting to be mixed into this recipe, yet when the time came to use them I couldn't get the darn thing open – the woes of being a frail human. Luckily I had a jar of diced green chiles on hand. I wasn't sure how they'd taste in place of the jalapenos, but the flavors meshed perfectly together and the chiles added the perfect amount of spice without being too overpowering. Thinking back on it, not getting that jar of jalapenos open could have been a blessing in disguise.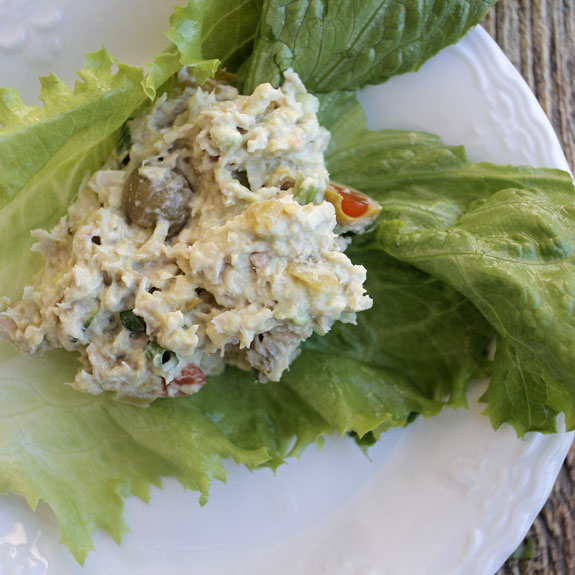 The spiciness of the green chiles mixed with the saltiness of the green olives and the creamy texture of the avocado is sublime. Though I did add in some paleo mayo for added flavor, this could have done just fine without it. Avocado takes (the majority of) the place of mayo in a classic tuna salad recipe and adds in healthy fats and proteins that you don't get from mayonnaise.
---
1 can tuna
½ very ripe avocado
2 tbsp paleo mayo
¼ cup green olives
2 tbsp diced green chiles
1 scallion
2 large leaves of green leaf lettuce (or your favorite green!)
Cut olives in half and dice scallion.
Mash the avocado until it's a creamy consistency, and then mix with paleo mayonnaise.
Add in the tuna, olives, scallion, and diced green chiles to the avocado-mayonnaise mixture.
Place one scoop of tuna salad into a large leaf of lettuce, wrap, and enjoy!