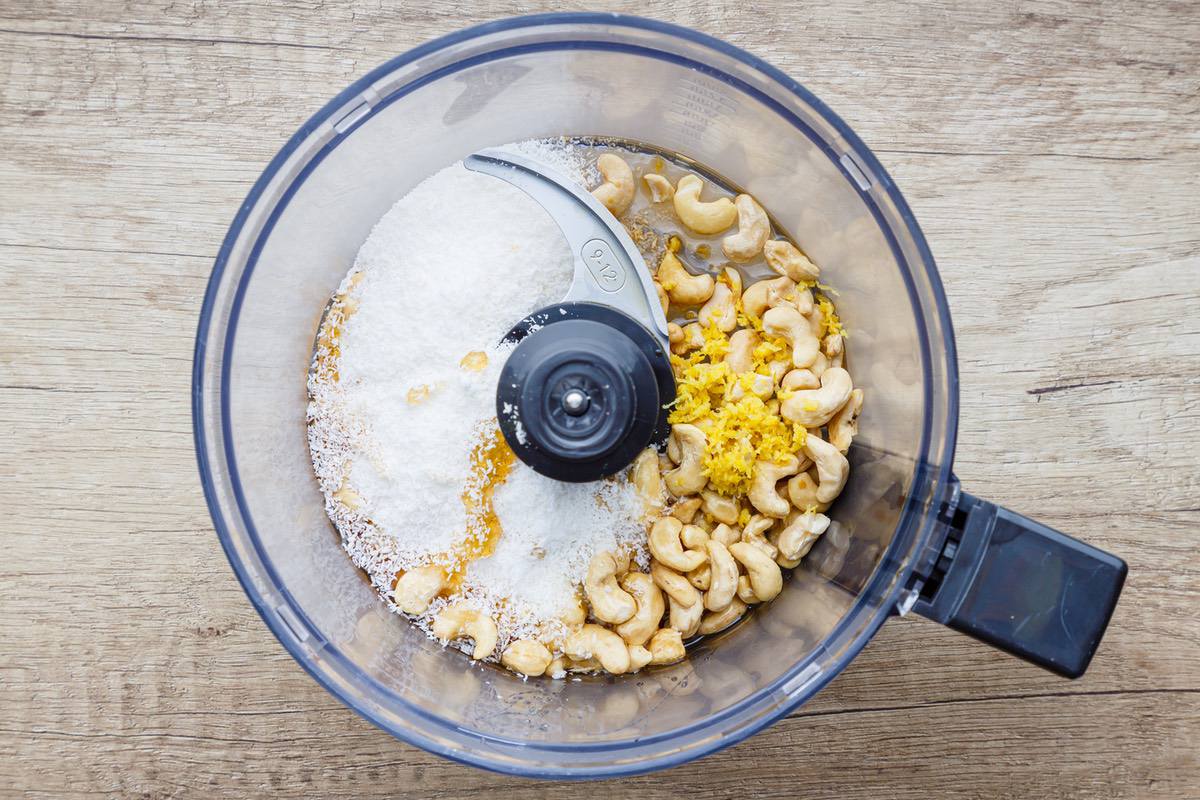 (You may also like: 39 Crave-worthy No-Bake Energy Balls)
---
For the balls:

1 cup cashew nuts
½ cup unsweetened finely shredded coconut
1 tbsp lemon zest
2 tbsp lemon juice
2 tbsp raw honey
1 tsp vanilla extract

For glaze:

2 tbsp coconut butter, softened
1 tbsp honey
1 tbsp lemon juice or as needed
To make the balls, add all the ingredients to a food processor and pulse until you get a soft dough.
Roll the dough into 14 balls (about 1 tablespoon each).
To make the glaze, add the coconut butter and honey to a small bowl and mix to combine.
Add enough lemon juice until you reach your desired consistency.
Drizzle the glaze over the balls.
Keep in an airtight container in the refrigerator.