Blogging
How to Start a Food Blog in 3 Easy Steps
A little about myself… If you don't know me already, my name is Jess. I am the founder of Paleo Grubs. I started the blog a little less than a year ago, and have been making a living writing about the Paleo Diet ever since!
I was probably exactly like you before I started blogging. Terms were being thrown at me left and right.
Hosting, domain names, WordPress… What the heck!? I know it can seem very daunting if you have never blogged before, but let me tell you, it is so much easier than you think!
Now, this part is really uncomfortable for me :/ I am not use to talking about "making money online", but I just wanted to be able to show you proof that it really is possible to make a living blogging about what you love!
Here is a screenshot of just one of my income sources for Paleo Grubs for last month…
I am going to help you get your blog up and running in 3 easy steps. By the time you finish your Paleo muffin you could have your very own, fully functional Paleo blog.
Even if you want to start a blog on something other than Paleo, all of these steps still apply! Just do what you love, that is the most important part. If you're happy, everything else will follow.
So hold on, grab your favorite Paleo snacks and get ready. This is going to be fun!
Step One: The Essentials
A. Decide on a Name
What you name your Paleo blog is important, but it's not so overly important as to become a huge stumbling block to getting started. Pick something clever or cute, make sure it has the word Paleo in it (although you don't need to), and most of all make it something that you like and that you can get behind for the long term.
I chose the name PaleoGrubs.com on a whim. I loved how the name "brought us back to our roots" and also was slang for food. While you can't take my name, there are SO many good available Paleo domains out there.
Here are some names that were still available at the time of me writing this:
PaleoFoodBlogger.com
PaleoFitMom.com
PaleoTummy.com
EatLovePaleo.com
IEatDinosaurs.com- Okay, this one is just a bit of a stretch. But the longer I think on it, it grows more and more on me. And if you want to go in that direction, DinoSteak.com is also available 🙂
When you have a great name in mind check to see if it's still available to buy.
If the name you wanted is taken, just brainstorm a little more and you'll come up with one that isn't. And don't fret too much, as long as you're producing great content your domain name won't be the make-or-break feature of your success.
Once you find a domain name you love, reserve it right away! You would be surprised at how quickly domain names can get scooped up. Even if you're not ready to start blogging, reserve it now to make sure you can use it in the future.
B. Hosting Your Site
Once you have your domain name picked out and registered it's time to host your site. Hosting is giving your website a place to live, so to speak. There are literally hundreds and hundreds of companies out there that would love to host your site so it can be hard to know which one to go with. Over the years I have tried out several and have come to the conclusion that you just can't go wrong with BlueHost.
The way I did it was to sign up for a year at first to see how things go, and pay a bit extra to keep my personal information private with Domain Privacy Protection. Have a look:
---
Step Two: Making It Work
IMPORTANT: Make sure you have your hosting set up before moving on to this step.
A. Use WordPress to Manage Your Site
WordPress is hands-down the easiest content management system to use to make your blog work. Best of all it's totally free, and with BlueHost you can install it in a few clicks. Once it's installed and ready to go, making a new blog post is as easy as composing a new email.
The nice thing about using WordPress is that there are a bunch of Themes to choose from. Themes are what make a site look the way it does, and really sets the tone for how visitors will view your site and how they will interact with it. I am using a Theme called Typegrid from WPBandit. It's easy enough to change themes within WordPress, but I recommend picking one you like at the start and sticking with it.
B. Setting Up WordPress
If you go with BlueHost you're only a few minutes away from having your very own WordPress site up and ready. Once you're logged into your new BlueHost account you'll see the WordPress logo under Software/Services. Give it a click.
There will be a green "Install" button suggesting that you go with a brand new version. Click that button.
On the next page you'll want to go with the "Stable" version, as we wouldn't want any bugs or other issues on the site. You can leave the blank space blank and you don't have to worry about the "Advanced Options" to get this rolling. Click on the "Complete" button at the bottom.
The next screen you'll see is the "Installation Complete" screen, and this will contain the username and password they generated for you. Write them down so you don't have any trouble with the next step. If you get an error message like this one below just opt to overwrite the files.
You'll then be presented with the WordPress login screen, and you'll be able to successfully log in because you just wrote down the information you'll need to do so. If it looks like something you'd never remember, don't worry, you'll be able to change it later.
Once you're into the backend of WordPress you're officially behind the wheel of your very own Paleo food blog! But let's not get too far ahead of ourselves, since Step Three is where the magic really happens.
---
Step Three: Making It Interesting
A. Creating Great Content
Now that you have a fully functional blog it's time to load it up with great content that visitors are going to enjoy, bookmark, and share with their Paleo friends.
The best piece of advice on this part of the blog is to inject your personality into your posts. There are hundreds of Paleo sites these days, and the ones that people enjoy the most are the ones that showcase the personality of the blogger behind it. If you're funny be funny, if you're analytical be analytical. If you were a Paleo skeptic connect with others out there that are still on the fence. Just be you and you'll attract followers that share the same mindset.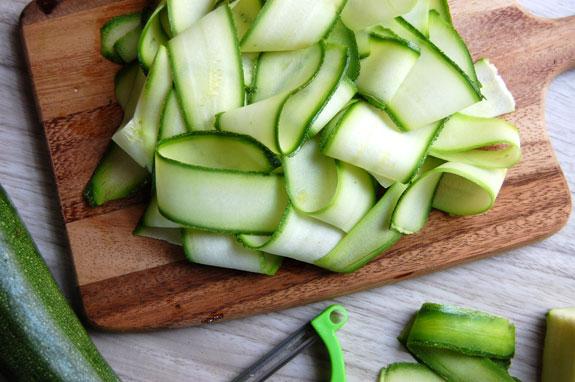 B. Pictures Are Worth 1,000s of Words
As entertaining as your writing is, most people's eyeballs will be drawn to the flashy pictures of the food you make. There are a TON of lousy pictures of Paleo food out there, so don't become yet another Paleo blogger that is using their smartphone to take dark, blurry, or otherwise unappetizing pictures of food. If your creations are works of art, do them justice and learn how to take great food pics with this Tasty Food Photography guide.
C. Shortening the Learning Curve
If you want to get up and running and get this thing successful as quickly as possible, you'll benefit greatly from comprehensive steps that walk you through the entire process, even to the point where you're tracking visitors and measuring your progress from month to month. Food Blogger Pro is a community of food bloggers that can prove to be an invaluable resource when just starting out.
---
Need more help? Take a look at my resources page. It has all of my favorite blogging tools and services that I use everyday and recommend to anyone just getting started or trying to grow their blog.
Or take a look at some of the helpful resources below…
10 Good Reasons to Start Your Own Blog – Still on the fence on whether or not to start your own blog? Here are ten reasons why it makes sense, and why you're just person to do it.
3 Ways to Increase Your Blog Followers & Get More Traffic – Once you have your blog online and have populated it with some really good content, it's time to bring an audience to see your new creation. Take away the mystery of getting traffic with these easy ways.
12 Ways to Monetize a Paleo Blog – The next logical step once you have your blog up and people are enjoying it is to make some money from it. Find out a dozen different ways you can make money from your blog while still being helpful to your visitors.