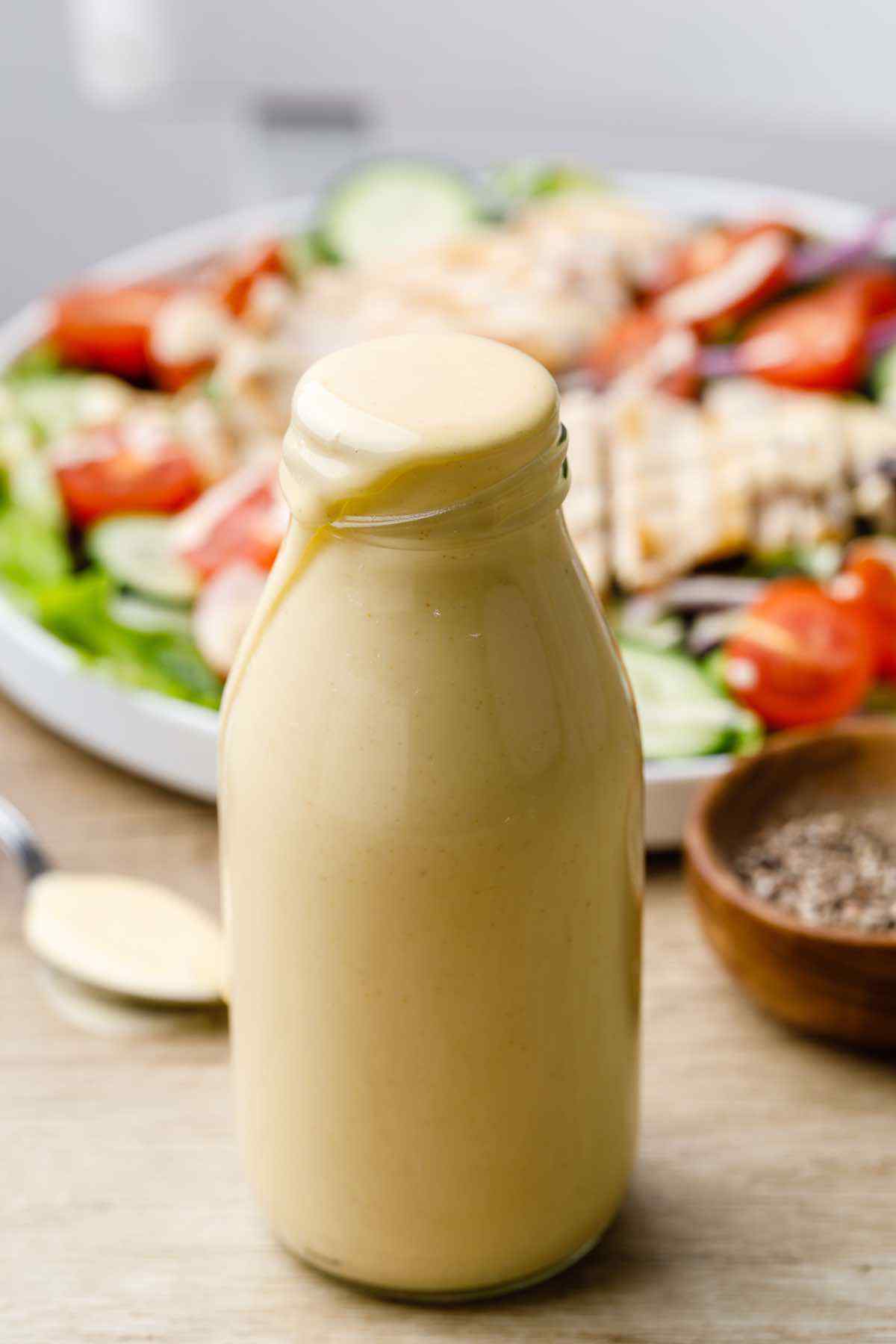 View More Paleo Salad Dressing Recipes:
3-Minute Paleo Dump Ranch (ermahgerd!)
Easy 6-Ingredient Paleo Caesar Dressing
The Best Homemade Ranch Dressing Ever
Homemade Italian Dressing (Without the Junk)
Apple Cider Vinegar Paleo Salad Dressing
---
1 large egg, at room temperature
¼ cup paleo friendly Dijon mustard
2 tbsp honey
2 tbsp lemon juice
2/3 cup avocado or light tasting olive oil
Place the egg, mustard, honey and lemon juice in the blender cup or jar that just fits the head of your immersion blender.
Add the oil and allow to settle for 15 seconds.
Place head of immersion blender at the bottom of cup and turn it on high speed.
Do not move the head for 30 seconds or until a white, creamy, thick mixture forms at the bottom by the head.
Slowly tilt and lift the head of the immersion blender until all ingredients are immersed and creamy.
Season to taste with salt.
Store in an airtight container in the refrigerator for up to 5 days.