Recipe Lists
73 Healthy Paleo Snacks You Will Love
One part of the Paleo dieting philosophy is to not feel like foods are forbidden, but rather to cut them out because they're not good for you. This means that all of the pre-packaged snack foods for sale should be trumped by snacks you make for yourself out of natural foods. Luckily Paleo-inspired cooks and chefs have been hard at work coming up with delicious and interesting ways to get your snack on, so enjoy!
Crunchy Paleo Granola Bars
Granola bars are easy to make at home, are usually less expensive than the boxed supermarket version, and make the most satisfying paleo snack ever! They provide natural energy and fuel to get you through your day and are easy to pack along for a hike or for long trips in the car. There are only three surprisingly simple steps to make the bars, and you can alter the ingredients to your liking.
Ingredients
2 cups unsweetened coconut flakes
1 1/2 cups almonds
1/4 cup pepitas
1 tbsp flaxseed meal
1 1/2 tbsp water
1/3 cup coconut oil, melted
1/3 cup almond butter
1/4 cup honey
1 tsp vanilla extract
1/4 cup almond flour
1/2 tsp baking soda
1/3 cup sunflower seeds
1/2 cup mini dark chocolate chips (Enjoy Life brand are my favorite)
Instructions
1. Preheat the oven to 325 degrees F. Grease a baking pan with coconut oil. Place the almonds, coconut flakes, and pepitas in a food processor and pulse to break down into smaller pieces.
2. In a large bowl, mix the flaxseed meal with the water and let soak for 3 minutes. Add in the coconut oil, almond butter, honey, and vanilla and stir to combine. Add the almond flour, baking soda, the almond mixture, and the sunflower seeds to the bowl and stir well. Fold in the chocolate chips.
3. Spoon the granola into a flat, even layer in the prepared baking pan. Bake for 18-22 minutes until golden brown. Let cool completely before cutting into bars. Store in the refrigerator.
Apple Cinnamon Paleo Coffee Cake
This paleo bread makes the best snack when you're craving something sweet! Grated apple and cinnamon are combined in this to die for coffee cake. Serve it for breakfast or enjoy as a paleo-friendly snack, with a hot drink for dunking.
Ingredients
4 eggs
1/4 cup coconut oil, melted
2 tbsp honey
1 tsp vanilla extract
2 tsp cinnamon
1 tsp baking soda
Pinch of salt
1 medium apple, grated
1/2 cup coconut flour
1 tbsp almond flour
For the crumble topping:
1 cup walnuts, diced
2 tbsp coconut oil, melted
1 tbsp honey
2 tsp cinnamon
Instructions
1. Preheat the oven to 350 degrees F. Coat a loaf pan with coconut oil spray. In a medium bowl, blend the eggs, coconut oil, honey, and vanilla together. Add in the cinnamon, baking soda, and salt. Fold in the grated apple. Sift in the coconut flour and almond flour and blend to combine. Pour the batter into the loaf pan.
2. To make the crumble topping, stir the walnuts together with the coconut oil, honey, and cinnamon. Spread the mixture over the batter in the loaf pan. Bake for 25-30 minutes, or until a toothpick inserted into the center comes out clean. Let cool for 10 minutes before turning the cake out onto a cooling rack. Serve warm.
Sea Salt and Dill Crackers
These grain-free Paleo snack crackers are easier to make than you might have guessed. The dough is quickly whisked together and then rolled out between two sheets of parchment paper to create the flat crackers. Feel free to swap out the dill in this recipe for your favorite herb, whether it is rosemary, oregano, or thyme.
Ingredients
2 cups almond meal
1 tbsp fresh dill, chopped
1/2 tsp sea salt
1 egg
1 tbsp extra virgin olive oil
1 tsp honey
Instructions
1. Preheat the oven to 325 degrees F. In a large bowl, mix together the almond meal, dill, and salt. In a separate bowl, whisk together the egg, olive oil, and honey. Mix the wet ingredients into the dry and stir well to combine.
2. Transfer the dough to a sheet of parchment paper. Cover with a second sheet of paper and roll out the dough to 1/8-inch thick. Peel back the top layer of paper and cut the dough into squares. Sprinkle with additional sea salt if desired.
3. Place the parchment paper with the squares onto a baking sheet. Bake for 12-15 minutes until lightly browned. Let cool for 15 minutes before serving.
Egg Salad Stuffed Tomatoes
Cherry tomatoes make an easy and delicious vessel for serving egg salad as a snack. This delectable finger food is given a punch of flavor from diced jalapeno. If any of the tomatoes do not sit flat, simply cut a small slice off of the bottom. The dish is best served cold.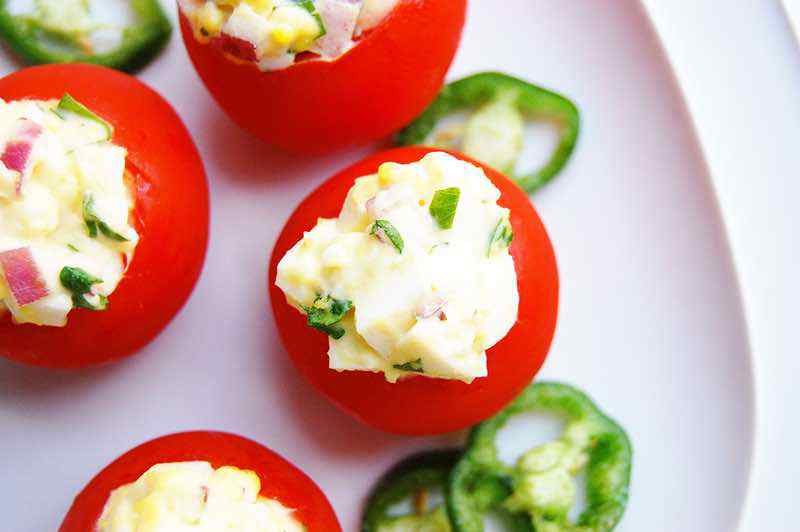 Ingredients
8 cherry tomatoes
4 eggs
2-3 tbsp Paleo mayonnaise
1/4 tsp salt
Freshly ground pepper, to taste
1/4 cup red onion, finely diced
1/2 jalapeno, seeded and diced
1 tbsp cilantro, chopped
Instructions
1. Place the eggs in a saucepan and fill will enough cold water to cover them by an inch. Place on the stove and bring to a boil. Once boiling, turn off the heat and cover. Let rest for 10 minutes. Remove the eggs from the water and transfer to an ice bath. Once cooled, remove the eggshells and finely dice the eggs.
2. Place the diced eggs into a bowl. Add the mayonnaise, salt, and pepper and stir. Adjust seasonings to taste. Stir in the red onion, jalapeno, and cilantro. Place in the refrigerator.
3. To prepare the tomatoes, remove the stems and hollow out the middle, scooping out any seeds. Fill each tomato with the egg salad mixture. Serve cold.
Paleo Blueberry Muffins
Pockets of blueberries provide juicy bursts of flavor in these fluffy paleo muffins. The muffins are packed with the nutrient-rich berries, which are good for your brain and your immune system. Whether you enjoy them for breakfast or for snacking, they will disappear fast.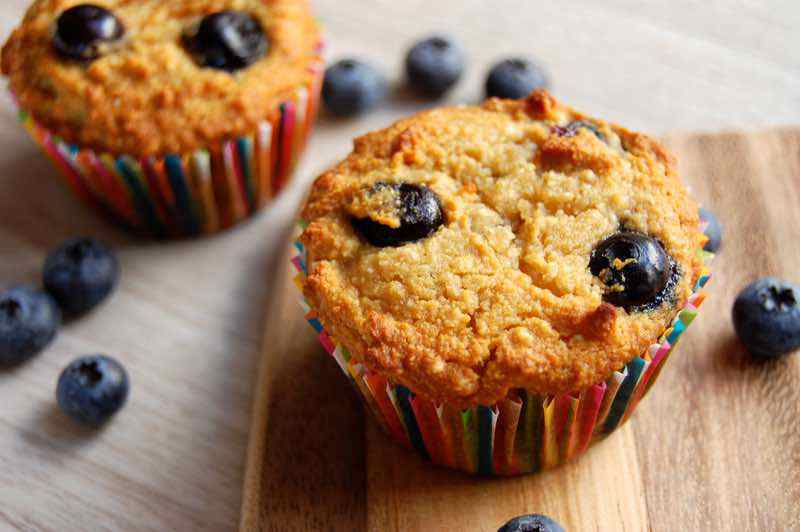 Ingredients
1 cup almond flour
2 tbsp coconut flour
1/2 tsp baking soda
1/4 tsp salt
1/4 cup coconut oil, melted
3 tbsp honey
3 eggs
1 tsp vanilla extract
1 cup fresh blueberries
Instructions
1. Preheat the oven to 350 degrees F. Line a muffin tin with cups. Combine the almond flour, coconut flour, baking soda, and salt in a bowl and stir to combine. In a separate bowl, mix together the coconut oil, honey, eggs, and vanilla with a hand blender. Add the dry ingredients into the wet and blend to combine. Fold in the blueberries.
2. Evenly divide the batter between 9 muffin cups. Bake for 12-15 minutes, or until a toothpick inserted into the center comes out clean. Let cool on a wire rack for 10 minutes before serving.
Best Paleo Snacks of 2019
Cinnamon Banana Bread Energy Balls (ermahgerd!)
The Best Cauliflower Avocado Toast (satisfying low carb snack)
Homemade Paleo Tortilla Chips (the best paleo chips ever)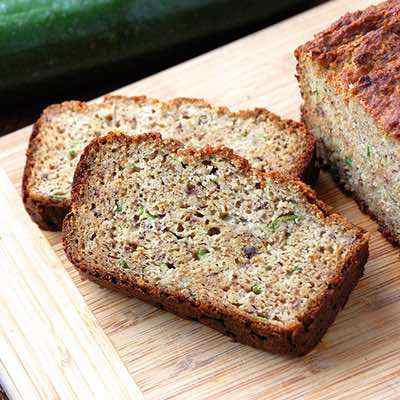 Easy Paleo Zucchini Bread (my favorite)
Cinnamon and Honey Roasted Walnuts (high protein snack)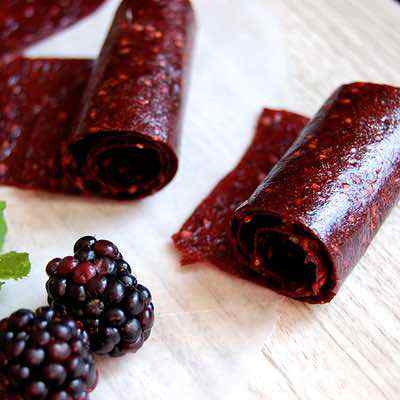 Homemade Blackberry Paleo Fruit Roll-ups (low sugar)
Healthy Paleo Apple Fritters (oven baked)
Honey Mustard Roasted Almonds (portable and high protein)
Easy Homemade Sweet Potato Chips (try these!)
Homemade Grass-Fed Teriyaki Beef Jerky (made it in the oven)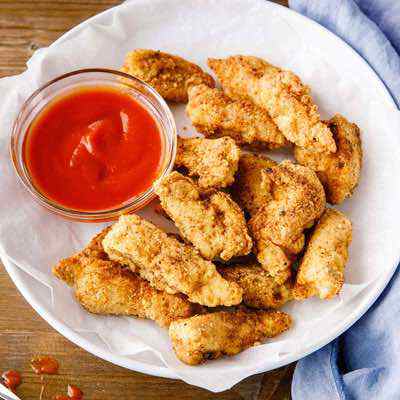 Homemade Crispy Paleo Chicken Nuggets (air fryer)
Carrot Cake Energy Balls (this snack tastes exactly like carrot cake)
Paleo Apple Pie Muffins
Get all of the delicious flavors of apple pie in a simple paleo muffin. Cinnamon, ginger, and cloves add delicious spicy notes to the dessert, accenting the sweet diced apple. The type of apple that you use can slightly change the flavor, from red Gala apples to tart Granny Smiths. Although muffins are usually considered a breakfast food (which these can be as well) in this case their sweetness and similarity to apple pie make them more of a dessert.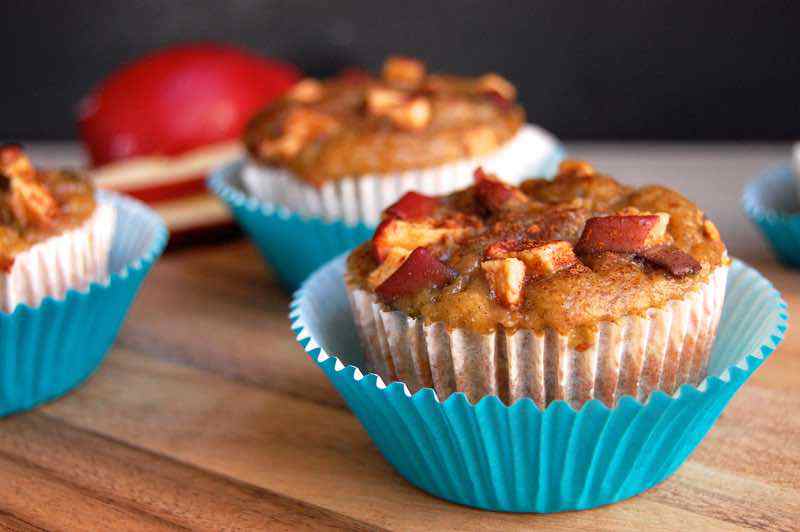 Ingredients
1/2 cup coconut flour
1 tsp cinnamon
1/4 tsp ground ginger
Pinch of ground cloves
1/2 tsp baking soda
1/4 tsp salt
3 eggs
1/4 cup unsweetened applesauce
1/4 cup coconut oil, melted
2 tbsp honey
1 tsp vanilla extract
1 red Gala apple, finely diced
Instructions
1. Preheat the oven to 350 degrees F. Line a muffin tin with cups. In a large bowl, stir together the coconut flour, cinnamon, ginger, cloves, baking soda, and salt.
2. In a separate bowl, mix the eggs, applesauce, coconut oil, honey, and vanilla with a hand blender. Add the wet ingredients into the dry and blend well to combine. Fold in half of the diced apple.
3. Divide the batter equally among the muffin cups. Sprinkle the remaining diced apple over the tops of the muffins. Bake for 18-20 minutes, or until a toothpick inserted into the center comes out clean. Let cool on a wire rack for 10 minutes before serving.
Broiled Grapefruit with Honey
Broiled grapefruit is a delicious warm snack or breakfast for a cold day. The natural sugar in the honey soaks into the tangy fruit, while at the same time caramelizing the top layer. It takes only minutes to prepare, but be sure to keep on eye on the grapefruit so that it doesn't burn in the oven.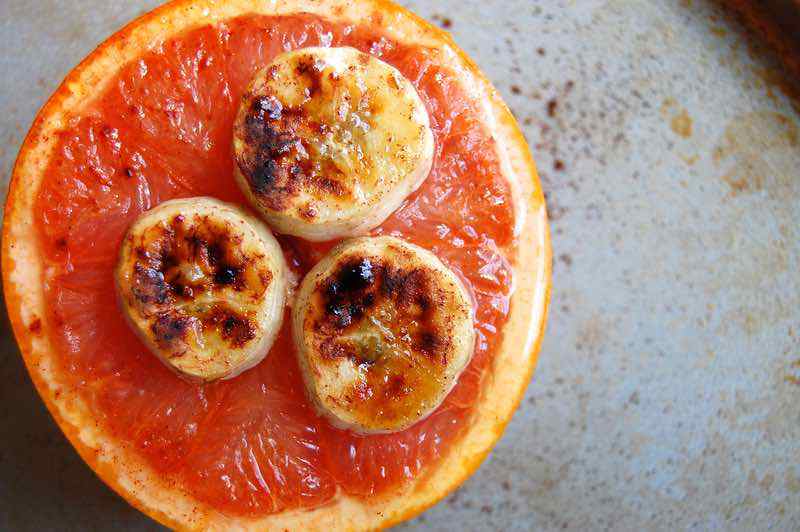 Ingredients
2 grapefruits
1 banana, sliced
Honey, for drizzling
Cinnamon, for sprinkling
Instructions
1. Preheat the oven to broil and position the oven rack on top. Cut the grapefruits in half and use a serrated knife to loosen the sections from the membrane. Place on a rimmed baking sheet.
2. Drizzle the grapefruit halves with honey. Top with banana slices and then flip the slices over to coat with the honey. Sprinkle with cinnamon. Broil for 5-7 minutes until slightly golden and bubbling. Serve warm.
Maple-Glazed Pecans
Maple-glazed pecans make sweet, finger-licking-good paleo snacks, or can also be used to toss with salads. This stovetop recipe is easy to put together in a short amount of time. Raw pecans are mixed together with maple syrup and ground ginger for a sweet and slightly spicy flavor.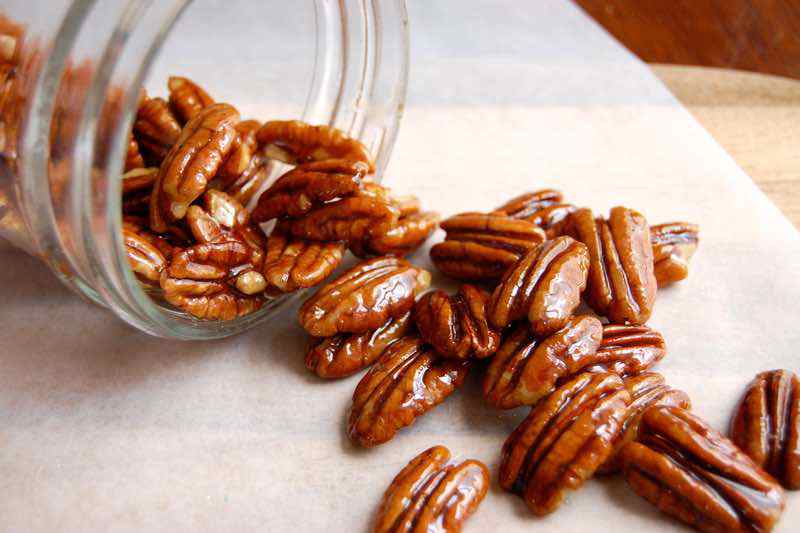 Ingredients
2 cups pecans
3 tbsp maple syrup
1/2 tsp ground ginger
1/4 tsp salt
Instructions
1. Warm the maple syrup in a small saucepan over medium-low heat. Once warm, add the pecans, ginger, and salt. Stir well to coat the pecans and turn to medium heat until the remaining liquid is gone, stirring regularly. Spoon the pecans onto wax paper and refrigerate to cool.
Paleo Gingerbread Bars
All of the classic flavors of gingerbread cookies are replicated in these moist and fluffy Paleo-friendly bars. Molasses provides the base of the warm, spicy flavor. Blackstrap molasses is best for Paleo, since it provides more minerals and less sugar than other versions of molasses. Serve with coffee or a glass of cold nut milk for a delicious, satisfying paleo snack.
Ingredients
1 1/4 cups almond flour
1 tbsp arrowroot powder
1/2 tsp salt
1/2 tsp baking soda
2 tsp ground ginger
1/2 tsp cinnamon
1/4 tsp ground cloves
Pinch of ground cardamom
3 eggs
1/4 cup coconut oil, melted
1/2 ripe banana, mashed
1/4 cup maple syrup
1/4 cup molasses
1 tsp vanilla extract
Instructions
1. Preheat the oven to 350 degrees F. Line an 8×8-inch baking pan with parchment paper. Add the almond flour, arrowroot powder, salt, baking soda, ginger, cinnamon, cloves, and cardamom to a bowl and stir to combine.
2. In a separate bowl, stir together the eggs, coconut oil, banana, syrup, molasses, and vanilla. Add the wet ingredients into the dry and stir well to combine. Pour the batter into the prepared baking dish and spread into an even layer. Bake for 25-30 minutes, or until a toothpick inserted into the center comes out clean.
Pear Butter
This easy pear butter is sweetened naturally with honey instead of sugar and is ready to be enjoyed in under an hour. The final product can be transferred to canning jars and sealed, or stored in an airtight container in the refrigerator for up to a week. Spread it over Paleo bread or muffins to add a little extra sweetness.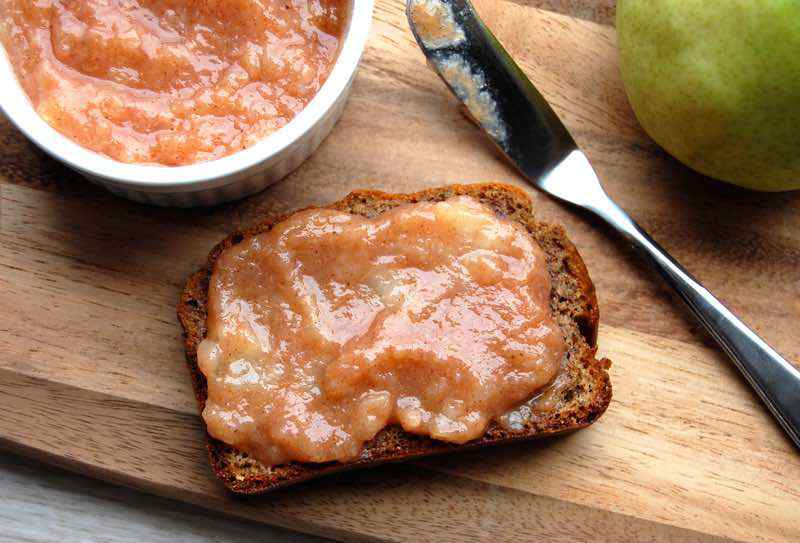 Ingredients
2 lbs. ripe pears, peeled, cored and sliced
2 tbsp honey
1 tbsp lemon juice
1 tsp cinnamon
1/4 tsp ground ginger
1/8 tsp salt
Pinch of nutmeg
Instructions
1. Place all of the ingredients together into a large saucepan. Bring to a boil, and then reduce the heat to a simmer. Cover halfway with a lid and cook for 45-50 minutes, stirring occasionally.
2. Allow to cool slightly. Use an immersion blender to puree until smooth. If the butter is still runny, pour through a fine mesh strainer to remove any excess liquid.
23 High Protein Paleo Snacks (low carb)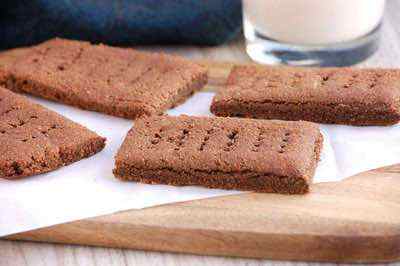 8 Homemade Baked Paleo Snacks (to satisfy dessert cravings)
8 Energy-Boosting Portable Paleo Snacks (the best bars and energy bites)
9 Healthy Salty Paleo Snacks (veggie chips, crackers and crisps)
11 Vitamin-Rich Fruit Paleo Snacks (yum!)
11 Frozen Paleo Snacks (try the mini orange creamsicles!)
11 Easy Pre-Workout Paleo Snacks (high energy, high protein)
17 Bite-sized Low Carb Paleo Snacks (for weight loss)
Cranberry Apricot Granola
Nut-based granola makes a great pre-workout energy boost or mid-afternoon paleo snack. Completely grain-free, this granola is still very dense – it is rich in healthy fats and nutrients from its various ingredients. Enjoy the sweet and salty flavors a handful at a time.
Ingredients
1 cup walnuts
1 cup almonds
1/2 cup unsweetened coconut flakes
1/2 cup pumpkin seeds, shelled
1/4 cup coconut oil, melted
1/4 cup maple syrup
1 tsp vanilla extract
1 tsp cinnamon
1/2 cup sunflower seeds, shelled
1 cup dried apricots, chopped
1 cup dried cranberries
1 tsp salt
Instructions
1. Preheat the oven to 300 degrees F. Line a baking sheet with parchment paper. Place the walnuts, almonds, coconut flakes and pumpkin seeds into a blender and pulse to break the mixture into smaller pieces.
2. In a large microwave-safe bowl, melt the coconut oil and maple syrup. Stir in the vanilla and cinnamon. Add the mixture from the blender, the sunflower seeds, and dried apricots and stir to coat.
3. Spread the mixture out evenly onto the baking sheet and cook for 20-25 minutes, stirring twice, until the mixture is lightly browned. Remove from the oven and stir in the dried cranberries and salt. Press the granola mixture together to form a flat, even surface. Cool for about 15 minutes, and then break into chunks. Store in an airtight container or resealable bag.
Frozen Chocolate Banana Bites
This is a healthy snack recipe with extremely simple ingredients. Banana slices, which can be made into any shape, are dipped into chocolate and then frozen for an irresistible cold treat. Top each slice with either chopped pistachios or coconut flakes.
Ingredients
2 bananas
4-5 oz. paleo-friendly dark chocolate
1/4 cup pistachios, shells removed
Instructions
1. Slice the bananas into 1/2-inch pieces. Cut into any shape, if desired, and set aside. Chop up the pistachios into small pieces and set aside. Line a large plate with parchment paper.
2. Melt the chocolate over low heat. Dip the banana slices into the chocolate and place on the prepared plate. Sprinkle with pistachio pieces. Put in the freezer for 1 hour to harden.
Orange Cranberry Paleo Scones
Orange zest and dried cranberries make these scones a delectable breakfast treat or paleo-friendly snack throughout the day. If the dough feels at all dry, add more coconut milk so that the scones do not turn out crumbly while baking. Drizzle with a bit of honey right out of the oven for a divine indulgence.
Ingredients
1 1/2 cups almond flour
1 cup coconut flour
2 tsp baking powder
1/2 tsp salt
2 eggs
1/3 cup coconut milk
2 tbsp honey
2 tbsp coconut oil, melted
Zest of 1 orange
1/4 cup dried unsweetened cranberries
Instructions
1. Preheat the oven to 350 degrees F. In a large bowl combine the almond flour, coconut flour, baking powder, and salt. In a separate bowl, whisk together the eggs, coconut milk, honey, coconut oil, and orange zest.
2. Mix the dry ingredients with the wet ingredients and stir until combined. Gently fold in the cranberries. If the mixture is dry, add a few more drops of coconut milk.
3. Line a baking sheet with parchment paper. Form the dough into a ball and place on the baking sheet. Flatten the ball slightly, and carefully cut into eight equal wedges. Bake for 20-25 minutes until golden brown.
Paleo Strawberry Chia Pudding
Chia pudding has become popular from its tapioca-like texture and because it is packed with nutrition from the chia seeds. There is no cooking required; a few ingredients are simply blended together and then refrigerated for several hours, ready for breakfast the next day or an afternoon snack. The pudding will become thicker the longer it is refrigerated. Top with additional strawberries, mint, cocoa nibs, or coconut flakes for added sweetness.
Ingredients
8 oz. fresh strawberries, hulled
3/4 cup coconut milk
2 tbsp honey
Dash of vanilla extract
1/4 tsp lime zest
1/4 cup chia seeds
Instructions
1. In a large cup (if using an immersion blender) or a blender, combine the strawberries, coconut milk, vanilla, honey, and lime zest and blend until smooth. Add more honey if desired.
2. Place the chia seeds in a medium bowl and pour the strawberry mix over the seeds. Whisk thoroughly, then let stand for 10 minutes and whisk again. Cover the bowl and refrigerate for at least 4 hours, or up to 2 days. Stir before serving.
Paleo Snack Mix (Cook Eat Paleo)
Paleo 'Skittles' (Joyful Abode)
Berry Lemonade Protein Gummies (Delicious By Dre)
Paleo Snack Bars (Paleo Hacks)
Paleo Banana Snack Cake (Detoxinista)
Paleo Bars (Chocolate Covered Katie)
Chocolate Paleo Snack Cake (Paleo Spirit)
Paleo Fruit Gummies (Bakerita)
Low Carb Paleo Crackers (Wholesome Yum)
Paleo Snacks (2019 Must-Try List)
Homemade Fruit By The Foot from Against All Grain
Mini Paleo Pepperoni Pizza Bites from Paleo Leap
Healthy Lemon Poppy Seed Muffins from Nourish Your Glow
Salad Roll-ups from Lexi's Clean Kitchen
Roasted Garlic Babaganoush from A Clean Bake
Paleo Graham Crackers from Do You Even Paleo
Avocado Deviled Eggs from Slimsanity
Paleo Snack Mix Recipe from Cook Eat Paleo
Honey Lime Sesame Paleo Wings Recipe from My Natural Family
Paleo Prosciutto Wrapped Asparagus Recipe from Bravo for Paleo
Paleo Turkey Meatballs from A Healthy Life for Me
Bacon Zucchini Fritters from Paleo Running Momma
Superfood Roasted Brussels Sprouts With Bacon from Food Faith Fitness
Best Homemade Oven Beef Jerk from A Spicy Perspective
Sweet Potato Chicken Poppers from Unbound Wellness
Perfect Deviled Eggs from One Lovely Life
Almond Crusted Baked Zucchini Crisps from The Iron You
Crock Pot Chunky Monkey Paleo Trail Mix from Cotter Crunch
Prosciutto-wrapped Cantaloupe With Balsamic Reduction from Delicious As It Looks
Cauliflower Hummus from Sweet as Honey
Pad Thai Spring Rolls With Red Curry Peanut Sauce from With Food and Love
Paleo Spaghetti Squash Nuggets from Unbound Wellness
Paleo Pumpkin Hummus from What Great Grandma Ate
Snickerdoodle Protein Balls from Paleo Crumbs
Avocado Tuna Salad from Cook Eat Paleo
Buffalo Chicken Delived Eggs from Mad About Food
Tasty Paleo Sweet Potato Fries from Cooking Perfected
Paleo Egg Rolls With Coconut Wraps from I heart Umami
Mediterranean Hummus from Perchance to Cook
Cinnamon Toast Crunch Cereal from Gnom Gnom
Bacon-Wrapped Butternut Squash from Paleo Leap
Paleo Pumpkin Pie Donuts from Paleo Gluten Free
Paleo Chicken Nuggets Recipe from Mom Foodie
Nightshade-Free Springtime Guacamole from Clean Eating Veggie Girl
Paleo Egg Cups from A Healthy Life for Me
Cookie Dough Protein Bites from Our Fix Food
Breakfast Stuffed Peppers from Steph Gaugreau
Cauliflower Popcorn from Ditch the Wheat
Homemade Paleo Protein Bars from Food Faith Fitness
Rosemary Roasted Sweet Potatoes from Tastes Lovely
Bacon Chive Paleo Biscuits from Paleo Running Momma
Anti-Inflammatory Turmeric Gummy Snack from A Squirrel in the Kitchen
Old Favorites
Zucchini Chips
One way to avoid eating potatoes as a snack is to replace a popular snack like potato chips with a healthier version. Using zucchini in place of the potatoes is a great idea, and gives you added nutrition. Zucchini makes a great choice to make into a chip because all it requires is some slicing and you have nice round pieces ready to be made into chips. They are easy to make, and the recipe is versatile in how it lets you dust them with whatever seasonings you like. This means you could make them BBQ Zucchini chips, or Ranch Zucchini chips, just by adding different seasonings. Just be sure to check the label on the seasoning packet to see if it's Paleo.
Energy Bars
Remember that the point of snacking on Paleo is not a form of escapism or a pig out session, it's to get you to your next full meal and provide you with energy when you hit a dip. These energy bars have what it takes to propel you forward with a nice mix of fruits, nuts, and seeds you'll be able to go from depleted to energized just by eating one. They also store up nicely so you can make a batch of them and keep them for the week, allowing yourself one or two a day at strategic times when you start getting hungry and it's nowhere near mealtime.
Spiced Butternut Chips
These chips are made from butternut squash, but you won't be able to tell by the way they taste. They bake up so crispy and crunchy you'd swear it was a potato chip if you didn't know any better. They are using gingerbread seasoning on these, which is an interesting choice for a snack, and sure to give your taste buds a new experience. Compared to most snacks you'll enjoy the fact that these rank pretty well in terms of the amount of carbs they contain, as well as the calories. Not that you're counting any of that stuff on Paleo, it's just nice to know.
Gummi Orange Slices
These orange gummies are made to exacting standards of quality, right down to the use of grass-fed gelatin. When eating Paleo you'll have to get used to the process of being very discerning with the types of products you buy and consume. It's almost like starting a revolution against the world around you since so much of what you see in stores and at restaurants is not Paleo, and has either been genetically modified or is conventionally grown. This recipe exemplifies the sort of pickiness you have to have about what goes in your body. At the same time it provides a yummy orange-flavored snack that's great anytime.
Jalapeno Pumpkin Seeds
Pumpkin seeds are one of the healthiest seeds you can eat, and making them taste as good as they can means you'll be more inclined to eat them, and therefore more likely to benefit from the nutrients they contain. This recipe uses real jalapenos to deliver the heat, and keeps things elegant by only using the requisite number of ingredients to get these to taste right. For example, there's olive oil, which is used to help roast the seeds, but it also helps the paprika and salt stick to the seeds so you get flavor on each one.
Italian-Style Zucchini Rolls
These zucchini rolls look so good you might not want to eat them. But you will! They've got a really unique list of ingredients that includes bacon, goat cheese, and sun-dried tomatoes, so you're getting vitamins, minerals, protein, and more from each item used. Even the roll itself is nutritious, because it's made from zucchini. These roll up into nice bite sizes which makes them great for solo popping or for serving to company. They're also very easy to make, it's just a matter of laying out the ingredients and then rolling them up.
Chocolate-Frosted Hostess Donuts
This recipe does its best to replicate the chocolate Hostess brand donuts, but in a way that gets rid of the lousy ingredients and replaces them with wholesome ones. They contain wonderful things like medjool dates, eggs, and coconut flour, rather than what you'll find in a package of Hostess donettes. The main ingredient in those is sugar, followed by partially hydrogenated vegetable oil which provides trans fat, and wheat flour. Not a good snack to get into the habit of eating, but these replicas won't set you back.
Bacon Blue Cheese Spin Dip
Here's a great game day dip that you can serve up and feel like you're having a real treat. Use one of the chip recipes on this page to scoop up this flavorful dip. It's a sure winner when bacon and bleu cheese join spinach and artichokes. It's like taken a proven success and adding two more delicious ingredients to it. You may want to drop the bleu cheese if you know for certain that you can't handle any cheese, but many Paleo eaters will make an exception for a bit of cheese on occasion.
Eggplant Jerky
The number of things that modern day cooks can do to vegetables is growing, and they're coming up with new ways to make eating vegetables fun and desirable. This time they've managed to make a jerky out of eggplant, which makes it great to include when you're having some beef jerky. Paleo is all about balancing out your meat intake with veggies, which would make a snack of beef jerky and eggplant jerky a pretty balanced way to go. They provide two different ways to make these, one for those that own a dehydrator and one for those that don't.
Paleo Apple 'Nachos'
This might be the healthiest recipe for nachos you'll ever see, with apples standing in for tortilla chips, and healthy toppings. Of course it won't replicate the savory and spicy joy of nachos, but they're going for more of a salty, chocolatey, sweet experience with these, and mostly just referring to the way nachos are presented. The use of coconut, almond butter, and almonds means you're going to get a nice nutty, crunchy, and sweet taste with each bite, making this a fun snack for movie night or anytime really.
Cajun Cauliflower Mini Dogs
These dogs are not actually hot dogs, but are Cajun spiced sausages. You wouldn't want to eat hot dogs on Paleo because it's not in line with the Paleo philosophy, even though it does seem to be a meat item. Paleo is about getting back to natural foods, which is why you want to make sure you choose high quality ingredients at all times. These mini dogs have plenty of cauliflower to make them a complete meal, but because of their smaller size they are best used as a snack. They provide a few different dipping options, which it's always nice to have a choice.
Wholefood Simply Snack Bars
These snack bars will definitely cure you of any food cravings, which makes them great as an emergency backup while you're on the Paleo plan. Paleo is definitely not about starving yourself, or torturing yourself by depriving yourself of enjoyable foods, and these bars are proof of that. Imagine having a supply of these at the ready for times when you're hungry but your next meal won't be for a few hours. You'd be able to quell any signs of hunger which can often lead to diet-ruining food choices. However, as long as you're eating balanced Paleo meals in the proper portions you shouldn't be getting hungry until several hours after you've eaten.
Quick Crackers
These crackers are easy to prepare and it's always a good idea to have a crunchy food around to munch on. These are very versatile, you can use them to scoop up any dip you create, or you can make a chicken salad and use them for that as well. They only have three ingredients, so it's easy enough to keep stocked up and since it doesn't take long to make these you don't have to worry about storing them you can just make them as you need them so they're fresh and crispy.
Maple Roasted Parsnip Chips
These chips are made from parsnips, and most new Paleo followers will probably have a very limited experience with the parsnip. It does find its way into a lot of Paleo cooking because it can be used in many different ways. Don't knock it till you try it, because they tend to take on the surrounding flavors, in this case yummy maple syrup and coconut oil. So while you may have ignored parsnips a thousand times before, maybe it's time to give them a chance. You may end up liking them, especially since you can't go wrong when they're baked in fat and sugar.
No-Ritos
Don't feel bad that you can't have Doritos now that you're on Paleo, you just have to come up with snacks that aren't bad for you. These chips use a mixture of coconut flour and almond flour, and have flax seed baked right in so you're getting a fair bit of nutrition along with your snack. These make great dipping instruments for salsa, guacamole, or any Mexican-inspired dip. They won't be short on flavor with all of the butter and spices they're using, so you won't feel like you're missing out or stuck eating "health food". Who knows, you might even end up preferring these.
Denali Trail Mix
Here's a trail mix that will definitely sustain you for long periods of time, whether actually on a trail or stuck in a cubicle. You can munch on this mix of nuts, seeds, fruit, and coconut, and they've even included a little something sweet in the form of chocolate chips. They're using the mini chocolate chips from Enjoy Life, which are Paleo approved because they're dairy-free and gluten-free, and don't use too much sugar, and it comes in the form of brown sugar. The end result is a sweet, crunchy, coconutty mixture that you'll be happy to have at your side in all sorts of situations.
Anti-Aging Fruit Snacks
These can help you avoid the sort of pre-packaged snacks you find in stores that claim to be "made from real fruit" only to find that there are several other ingredients that rank higher on the ingredient list. Skip out on all of that added sugar, fructose, and even partially hydrogenated oils by making your own fruit snacks so you can do quality control. These are made with just 3 ingredients and they are using both raspberries and strawberries so the antioxidant level is through the roof. Gelatin is used to make them feel like a store bought fruit snack.
Paleo Rosemary and Sea Salt Sweet Potato Chips
These sweet potato chips do a great job of filling in for regular potato chips. They have the same texture you're looking for, both as you pick them up and once you put them in your mouth. The sea salt ensures that they're salty enough to satisfy, and the rosemary gives them a distinct flavor that really plays well with the sweet potato. And of course sweet potatoes bring a lot more to the table in regards to nutrients and fiber, so you're actually helping yourself along with these rather than with potato chips that will only set you back.
Power Snack
Avocados make a great snack all by themselves, but they can be a little bland sometimes, and this is a great way to doll them up so they're even tastier. This uses Greek yogurt, which is a fermented form of dairy and considered acceptable by some following the Paleo plan. Others see it as dairy is dairy and don't eat it, so it's up to you to decide if you want to incorporate a bit of fermented dairy like Greek yogurt into your diet or not. The rest of the recipe is just a bit of seasoning to help the avocado out in the flavor department.
Fire Roasted Red Pepper Poppers
These red pepper poppers are great for game day snacking, or anytime you get the notion. They do take a bit of time to make, so maybe not the best choice if you are looking for something fast to make to lessen your hunger pangs. These have meat and vegetables in pretty equal amounts, with bacon wrapped around the peppers and chicken breast acting as the stuffing. They kick it up a notch with some red pepper flakes so these will be spicy, bacony, and loaded with flavor. You might need something to dip them in, might we suggest this Paleo friendly Ranch dressing?
Sour Watermelon Homemade Gummies
Most sour gummy candies are going to have sugar listed as the first ingredient, and maybe even the second and third. But on Paleo you won't be eating anything that contains refined sugar, so they have to get their sweetness from a natural source. In this case they're banking on the sweetness of watermelon, and using honey as a backup if the watermelon isn't sweet enough. The sour flavor comes from lemon, a very creative way to reproduce a popular candy choice. The gelatin is grass-fed, an important consideration that keeps this recipe within the confines of the Paleo way of eating.
Fire Roasted Tomato, Green Chile and Corn Salsa
Salsa is generally something that you can have on Paleo, you'll just want to check the ingredients list to make sure that they haven't added anything that's not allowed. If you buy organic salsa you should be fine. In this recipe they've gone with fire roasted tomatoes, which will pack a bit of heat with them. They're also using hot green chiles which will get your attention, and which might make this a no-go for those that don't like their salsa too spicy. Try the No-Ritos recipe above for the perfect chip to dip into this spicy and hearty salsa.
Cucumber Watermelon Sandwiches
This is a cute snack that can help you cool off on a hot summer day or night, and won't impact your Paleo eating one bit. That's because it uses just two ingredients in this sandwich, so it's just a matter of cutting them up and eating them. The way they've presented it makes it a great party dish, because who doesn't like eating things off of toothpicks. The trickiest part is getting the cucumbers and watermelon to be cut into the same sized squares so that they look good. If you're just making a snack for yourself you don't have to be so exact.
Proscuitto-Wrapped Berries
This recipe is using grass-fed ricotta cheese stuffed into strawberries, which are then wrapped in proscuitto. The ricotta cheese will be an issue for those strictly following the no dairy rule, while others may choose to give it a pass because it comes from grass-fed cows. Many food items on Paleo fall into a gray area, and it is up to the individual to decide how far they want to take it, and how their body processes these types of foods. You end up getting a meaty, fruity, cheesy mouthful, which is sure to make a great snack or appetizer for a party.
Curried Cashews
You can't go wrong with curried cashews, as cashews are one of the more popular Paleo Nuts, and curry is a Paleo approved spice. They use honey to add a bit of sweetness to these, which only makes them more satisfying because it can hit your craving for sweet as well as savory. The best part is you can make a big batch of these and then divvy them up into smaller containers to use throughout the following week. They also point out that you can make curried pecans instead, if you happen to have pecans on hand and not cashews.
Atomic Buffalo Turds
Despite the wacky name these really are some spicy, meaty peppers that will take your tolerance of heat to a new level. There are really only two ingredients that are spicy, but it's jalapeno peppers and chorizo, which together make a pretty fiery combination. There's also cream cheese being used, which if you want to be totally Paleo you'll want to use a Paleo cream cheese recipe as a substitute. The fact that the whole lot is wrapped in bacon only adds to the deliciousness, and these are sure to keep you satisfied for quite awhile.
Fast Crust-Free Pizza Bites
These pizza bites don't need a crust because they're resting on a slice of uncured pepperoni or salami. This makes them a snack that you can make in a jiffy, because you don't have to wait around for the crust to bake. It also helps give them a big pizza taste, even if you opt out of the optional organic mozzarella cheese. The sauce is the real kicker here, and it's made using organic tomato sauce and the necessary ingredients to make it taste like a pizza. Drop a black olive slice right in the middle and these pizza bites are ready to consumption.
Salami Stuffed Banana Peppers
Banana peppers are really great because they give you a bit of spice but not so much as to be overpowering. When you stuff them with salami you are pretty much getting equal parts meat and vegetable, making this very Paleo. But they didn't stop there, they stuffed the salami with avocado, so you're getting a huge nutrition boost as well as a third texture to make this really nice on the palate. The avocado will provide you with a good dose of potassium, as well as fiber to help with digestion. A fine snack choice that will easily get you to your next meal.
Zucchini Pesto Roll-ups
These veggie roll ups are great to make ahead of time, and it's a good idea to plan snacks into your day, rather than waiting until you get hungry and then frantically making something. Cucumber acts as the roll, and a tomato is the prize inside. Cashews act as a nice filling to help hold it all together, once they get blended up into a sort of paste. Olive oil, garlic, sea salt and basil are all Paleo goodies, so you can feel totally fine by having this as a snack anytime you get hungry and it's not time for a full meal.
Bacon & Guacamole Sammies
These little sandwiches are really pushing the limits of a conventional sandwich. Bacon is serving as the "bread" and guacamole is the thing getting sandwiched. Avocados are bona fide superfood, and contain plenty of potassium, fiber, and healthy fat. Bacon is often the scourge of most diet plans, but on Paleo it is allowed so why not dig in? The two go really well together, and you'll often find them as add-ons to deli sandwiches because they simply taste that good.
Raw Cashew Butter Balls
These cashew butter balls are made raw so you don't have to bake them. They're ready to eat after just an hour in the fridge. The good thing is that you can make many of them at once, and just eat them a bit at a time as you go through your week. Having snacks made ahead of time is really helpful when you're trying to stick to any diet plan. These are so simple to make it's just dates, cashews and cashew butter. Roll it into a ball and cool it off and they're ready to nosh.