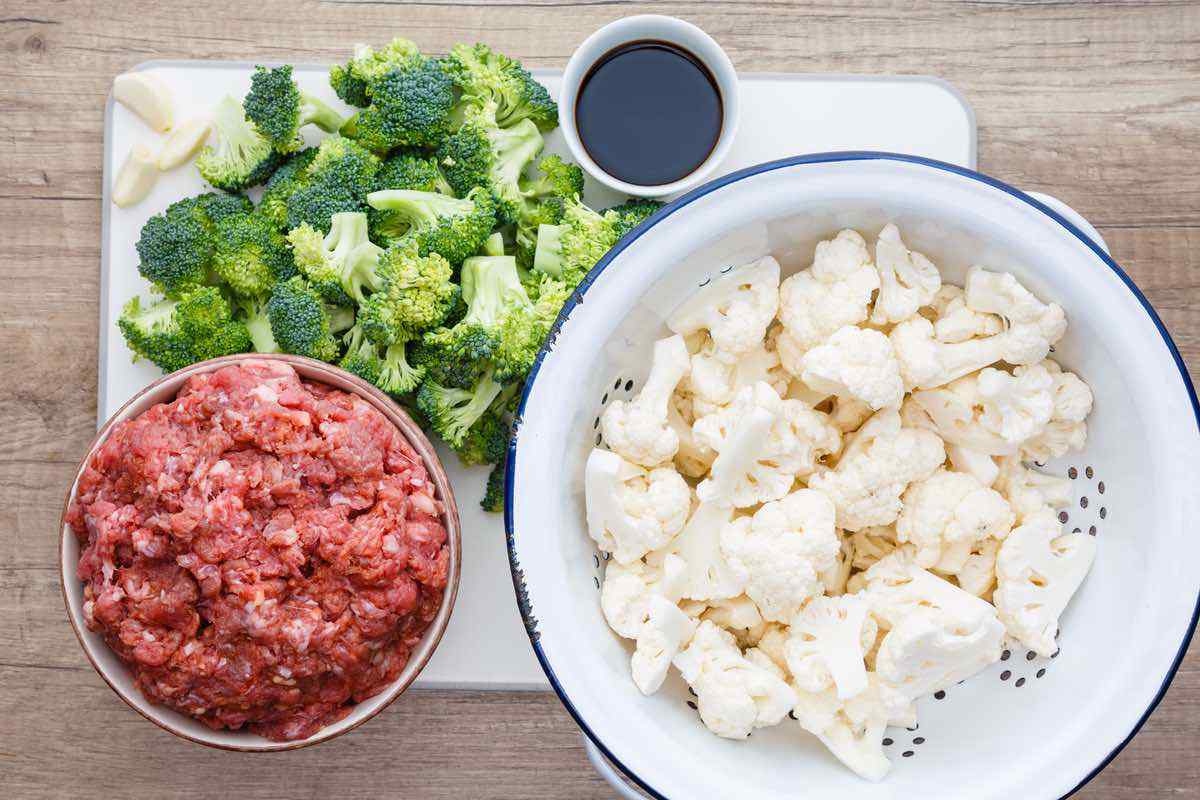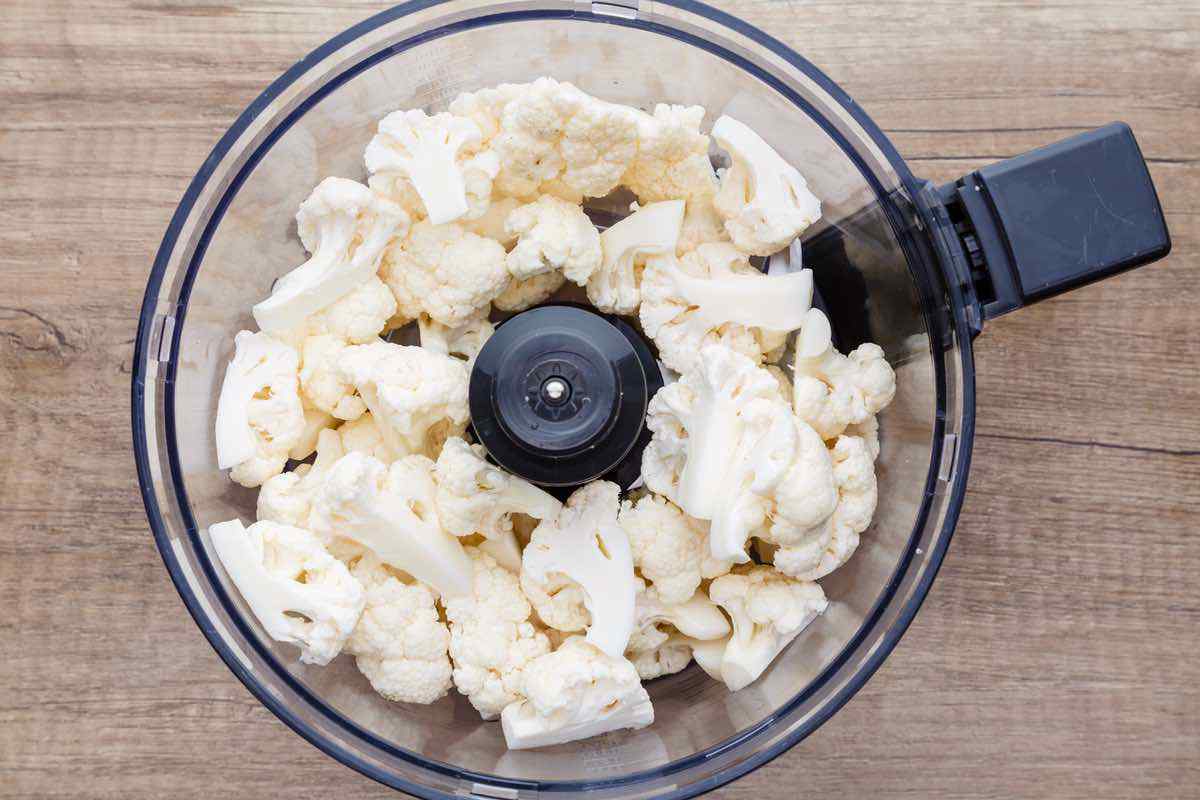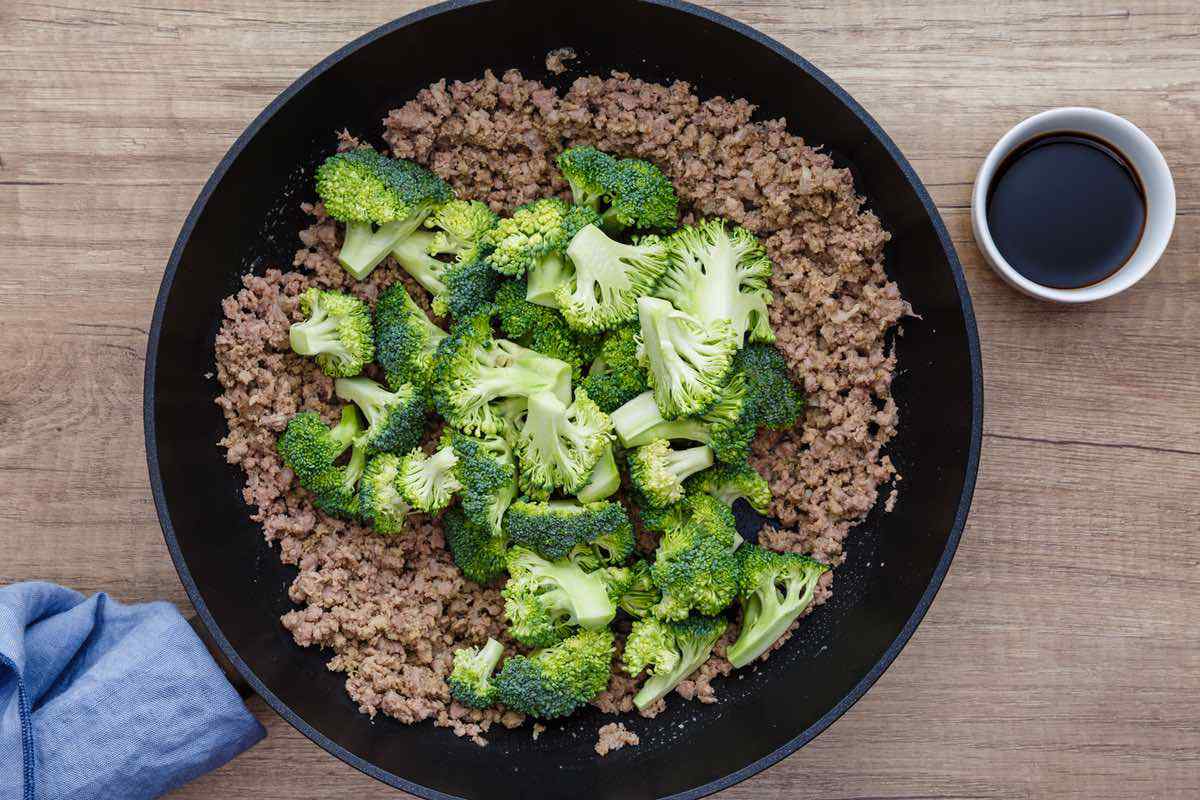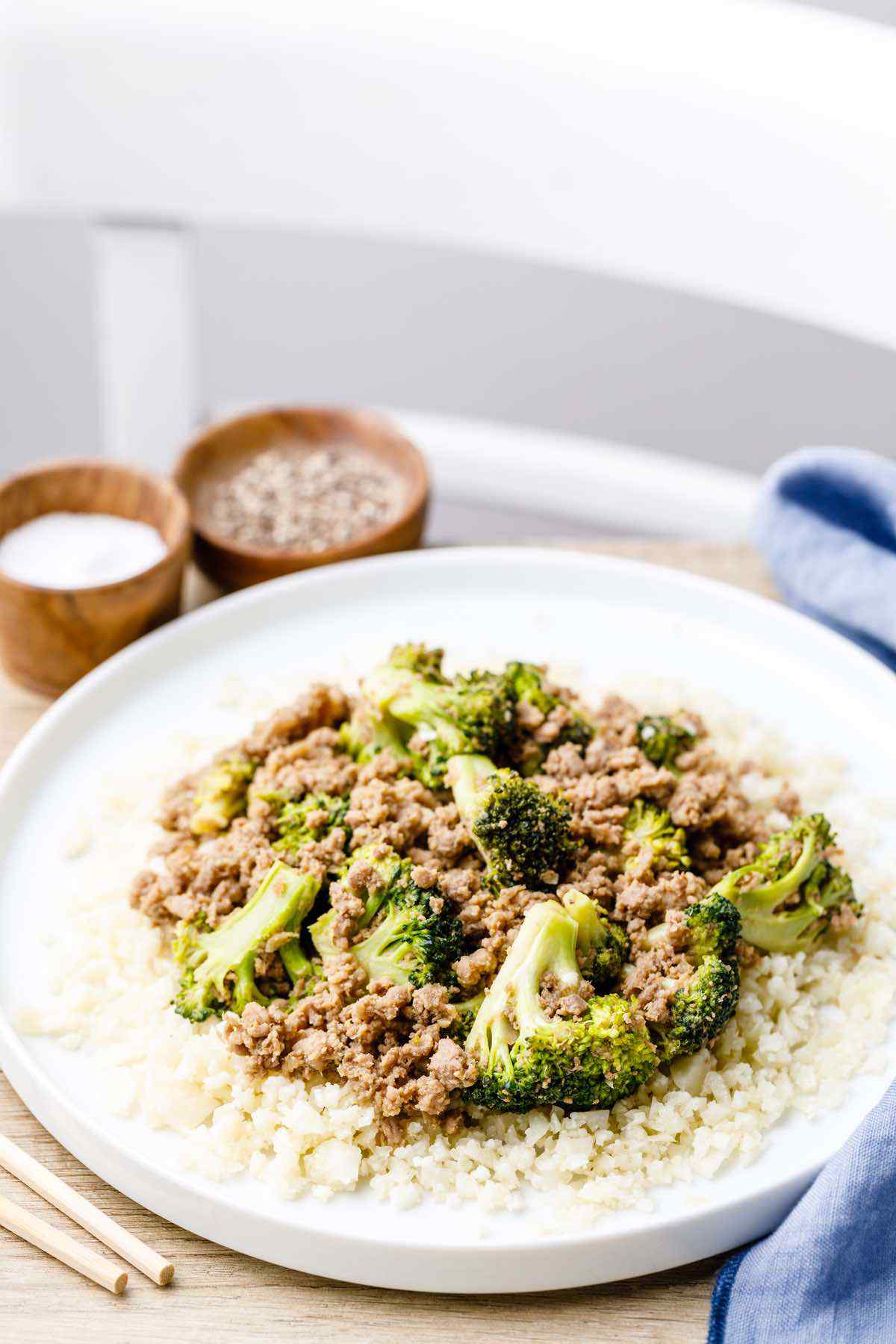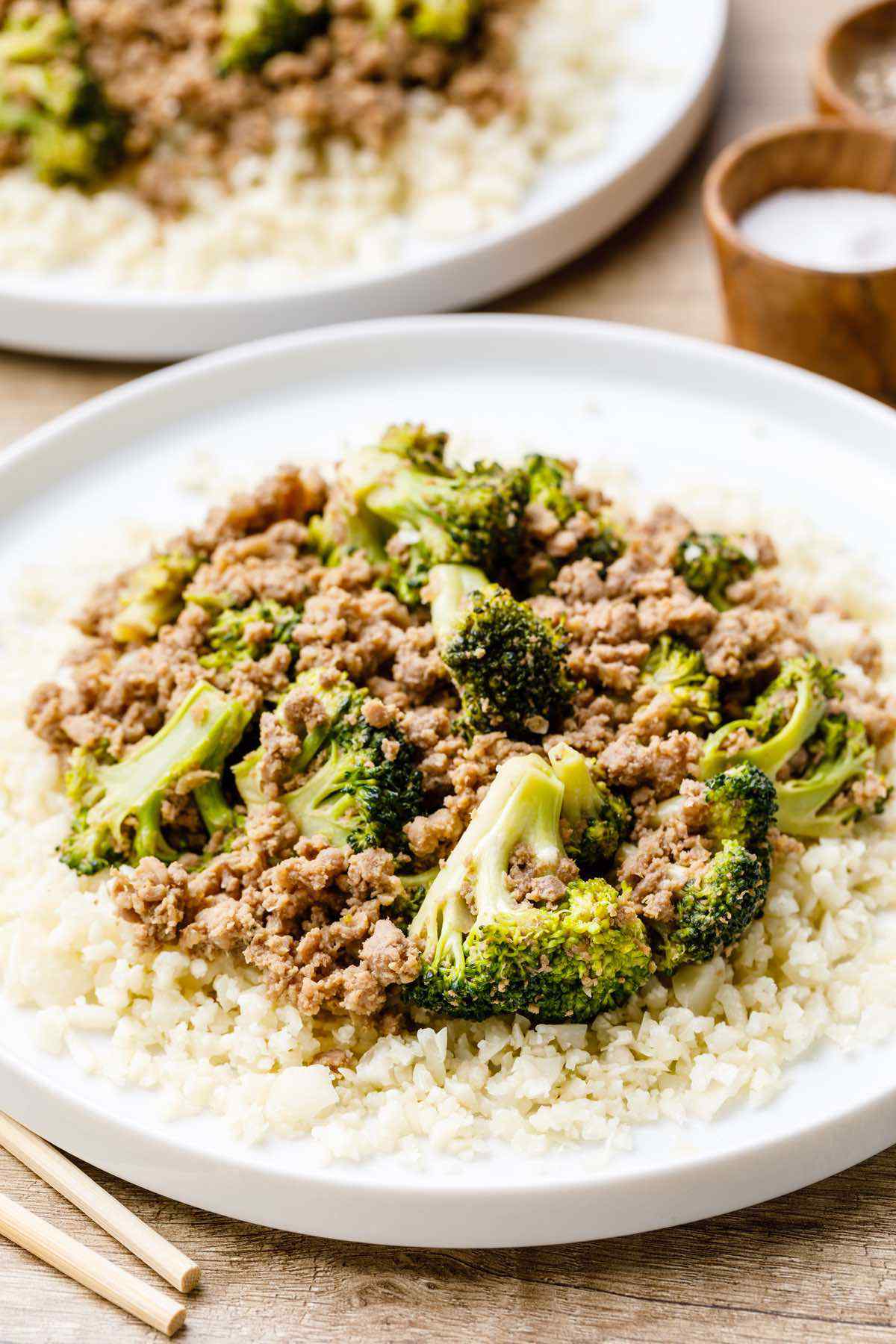 More Paleo Ground Beef Recipes:
Low Carb Mini Beef Paleo Pizzas
26 Easy Paleo Ground Beef Recipes for a Soul-Satisfying Meal
---
5 cups cauliflower florets
4 cups broccoli florets
1 pound lean ground beef
3 tbsp coconut aminos
2 garlic cloves, minced
3 tbsp olive oil
salt, black pepper to taste
Place the cauliflower florets in a food processor and pulse until the mixture resembles rice.
Heat 1 tablespoon of olive oil in a large non stick skillet.
Add the cauliflower 'rice'.
Season with salt and black pepper to taste.
Stir to combine.
Cover with a lid and cook for 3-5 minutes.
Remove the cauliflower rice from the skillet and set aside.
In the same skillet heat the remaining olive oil over medium-high heat.
Add the beef and stir fry, breaking up in to tiny crumbles with a spatula, until the beef is browned.
Add the garlic and cook for 30 seconds.
Add the broccoli and coconut aminos and cook for 7-8 minutes or until the broccoli is crisp-tender.
Season to taste with salt and black pepper.
Serve with cauliflower rice.