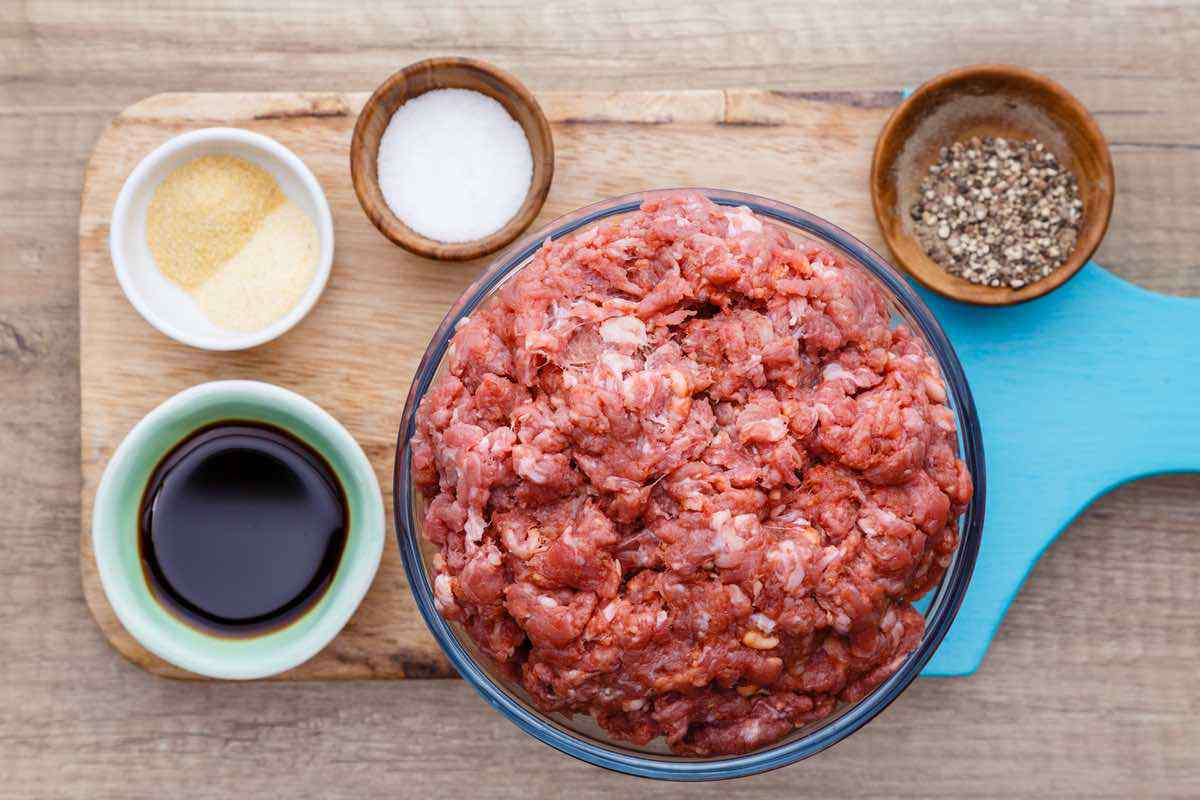 More Paleo Ground Beef Recipes:
Easy 5-Ingredient Paleo Ground Beef Stir Fry with Cauliflower Rice
Low Carb Mini Beef Paleo Pizzas
26 Easy Paleo Ground Beef Recipes for a Soul-Satisfying Meal
---
1 ½ pounds lean ground beef
1 tsp salt
½ tsp black pepper
½ tsp garlic powder
½ tsp onion powder
2 tbsp coconut aminos
Preheat oven to 170°F.
In a bowl add all the ingredients and mix to combine.
Transfer the beef mixture on a baking silicon mat.
Using a rolling pin, roll the meat evenly around the baking mat to ¼ inch thickness.
Place the baking mat on a large baking sheet with a lip.
Dry in the oven for 8-10 hours or until harden.
Slice and serve.