The Perfect Paleo Spread
I honestly can't tell you how pleased I was with myself after making this. Garlic is so versatile and I use it a lot in my cooking, but I hate peeling it and chopping it sometimes because the smell sticks to my fingers. With this spread, I get a lot of garlic flavor without it being too overpowering, and I don't need to handle any garlic with my hands. Unlike butter and margarine which contain partially hydrogenated substances and unhealthy trans fats that increase your risk of heart disease and other cardiovascular issues, my spread contains plenty of nutrients and health benefits. (1)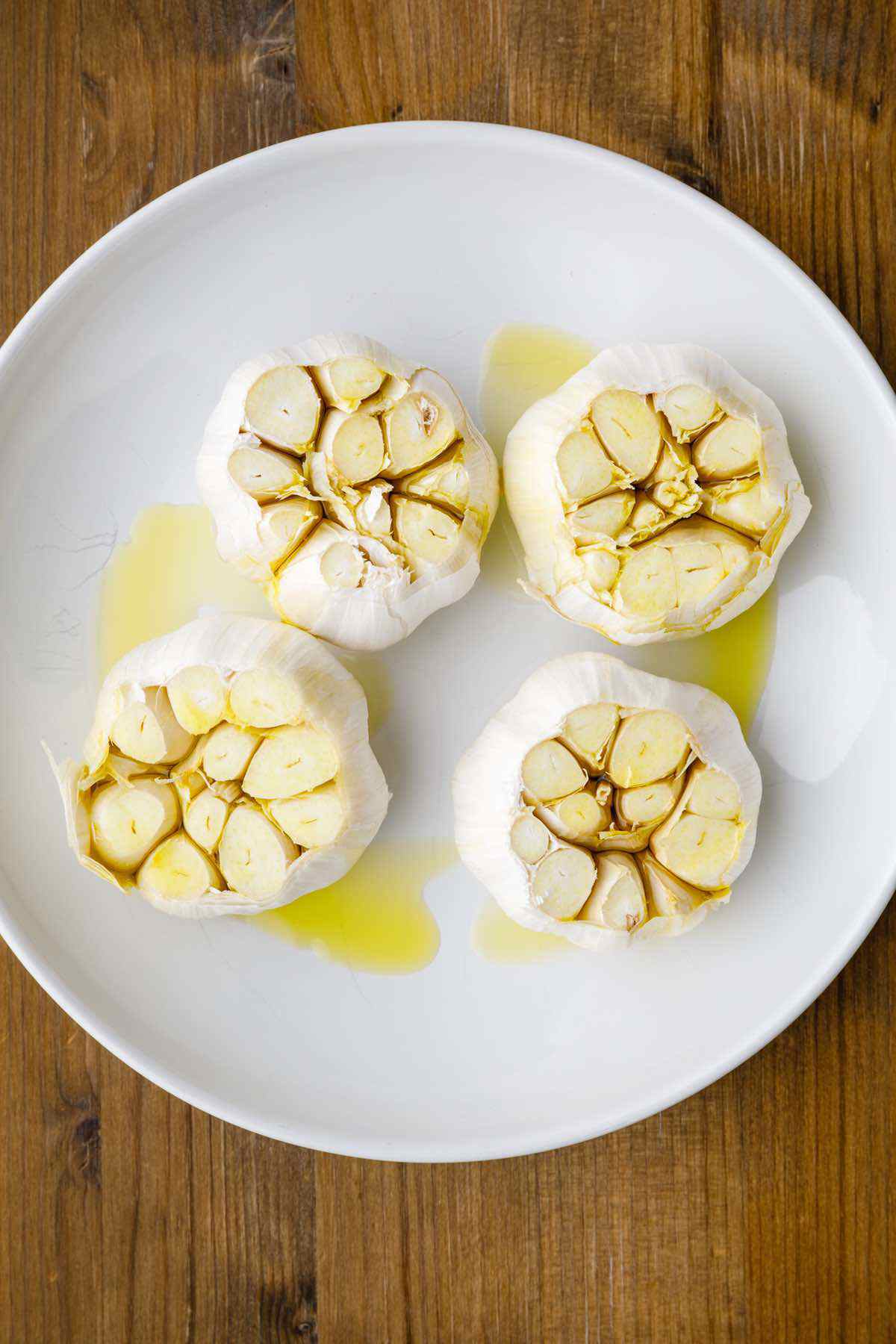 Thanks to this recipe, you can safely add another wonderful spread to your paleo repertoire. Garlic is an incredible ingredient to use for so many different reasons and I'm happy to report it can indeed make one incredibly delicious spread. By roasting the garlic cloves and then combining them with olive oil and salt you end up with a spread that has a consistency to match butter at room temperatures while offering that savory garlic flavor that we all know and love. And best of all, it's not only incredibly tasty, but it can even help protect against certain types of cancers. (2)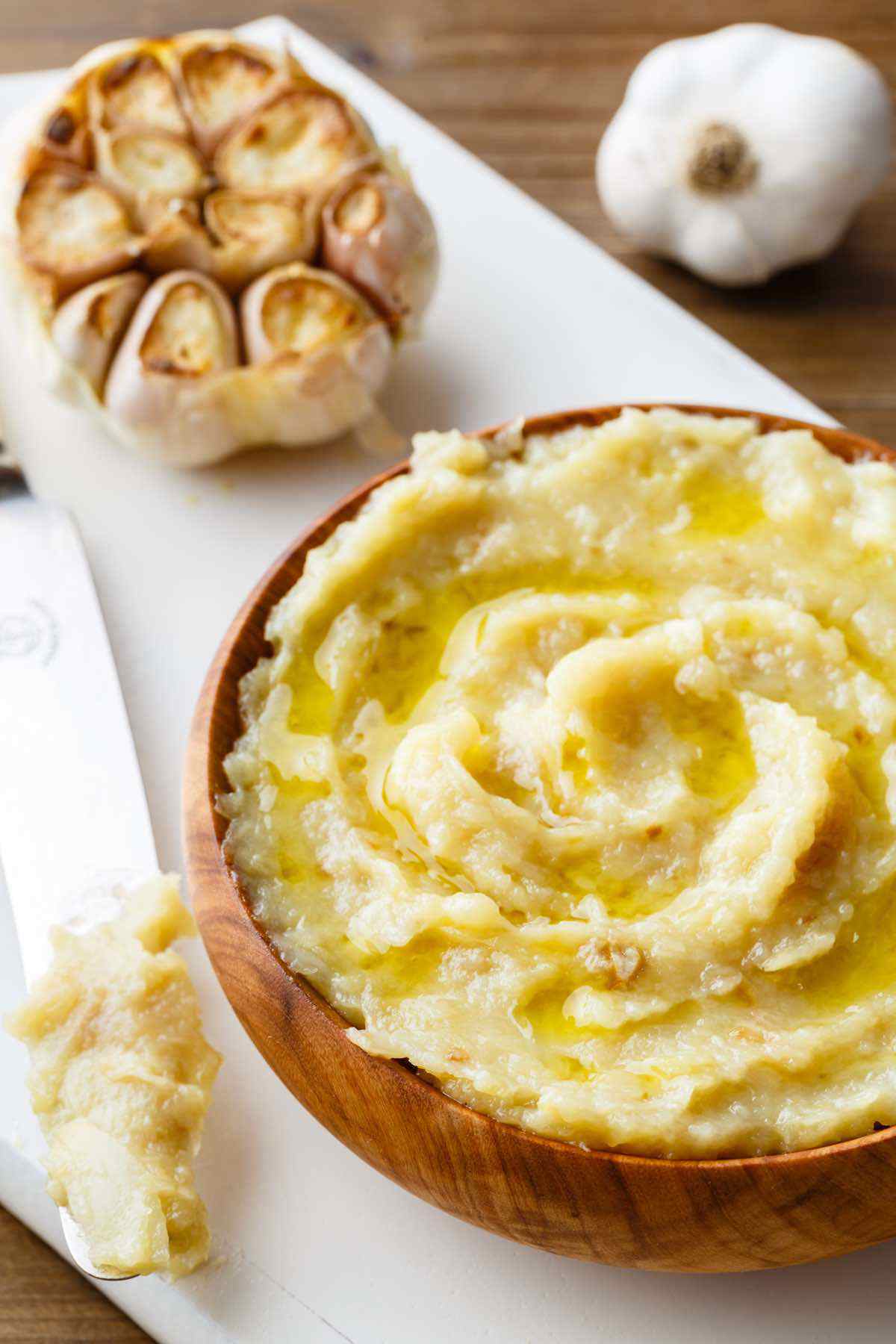 When you combine the immune system boosting properties of roasted garlic with salt and some heart-healthy olive oil, you end up with one delicious spread. It's excellent on sandwiches or burgers, as a dip, or added to salads.
PS. – As I mentioned earlier, I love having this with some paleo pita bread or even naan bread. This is would also work fabulously when sauteed with some kale or spinach. Finally, garlic sweet potato fries–enough said.
---
4 large heads of garlic
2 tbsp olive oil
Sea salt
Preheat oven to 400°F.
Slice off the top third of the heads of garlic.
Place the garlic heads in a baking dish, cut side up.
Drizzle with 1 tablespoon of olive oil and sprinkle with salt.
Roast until the garlic is very soft and the cloves are starting to pop out of their skins, about 35-45 minutes.
Remove from the oven and let it cool slightly.
Squeeze the cloves out of their skins.
Drizzle the cloves with remaining olive oil, sprinkle with salt and mash with a fork until smooth.
Store in an airtight container in the fridge for up to 1 week or freeze.