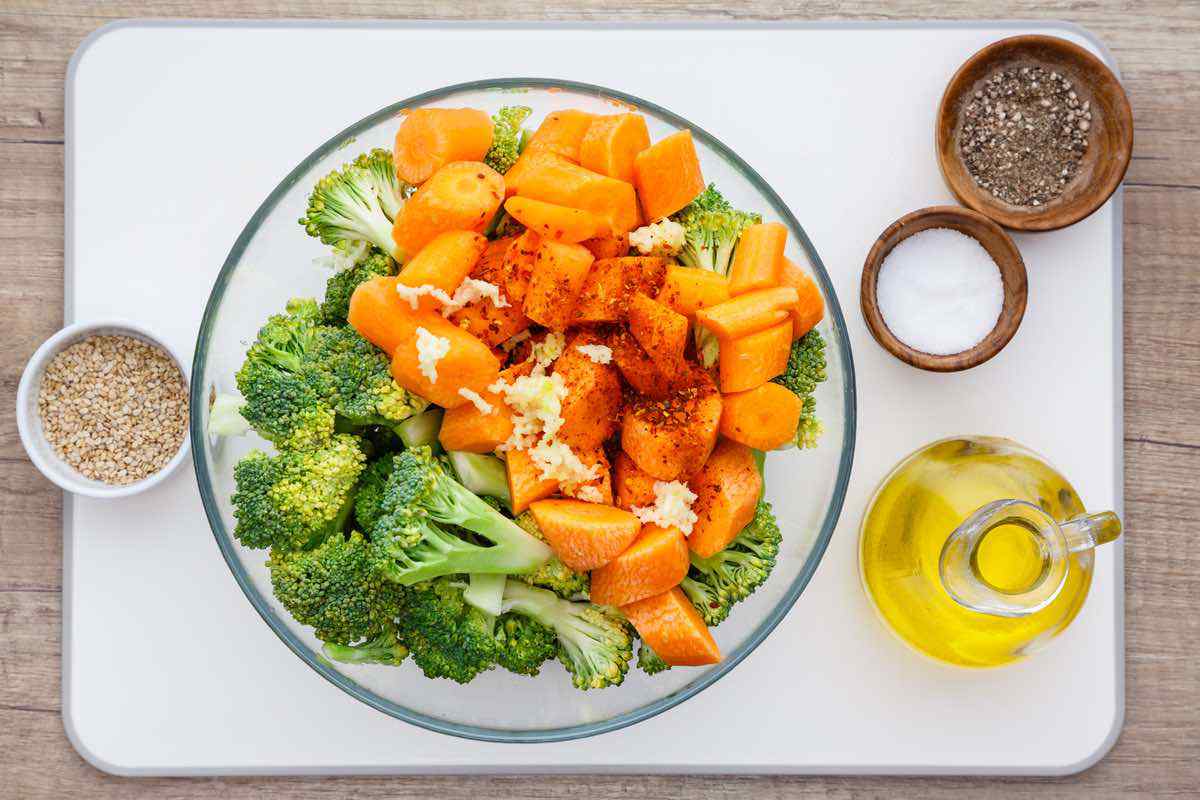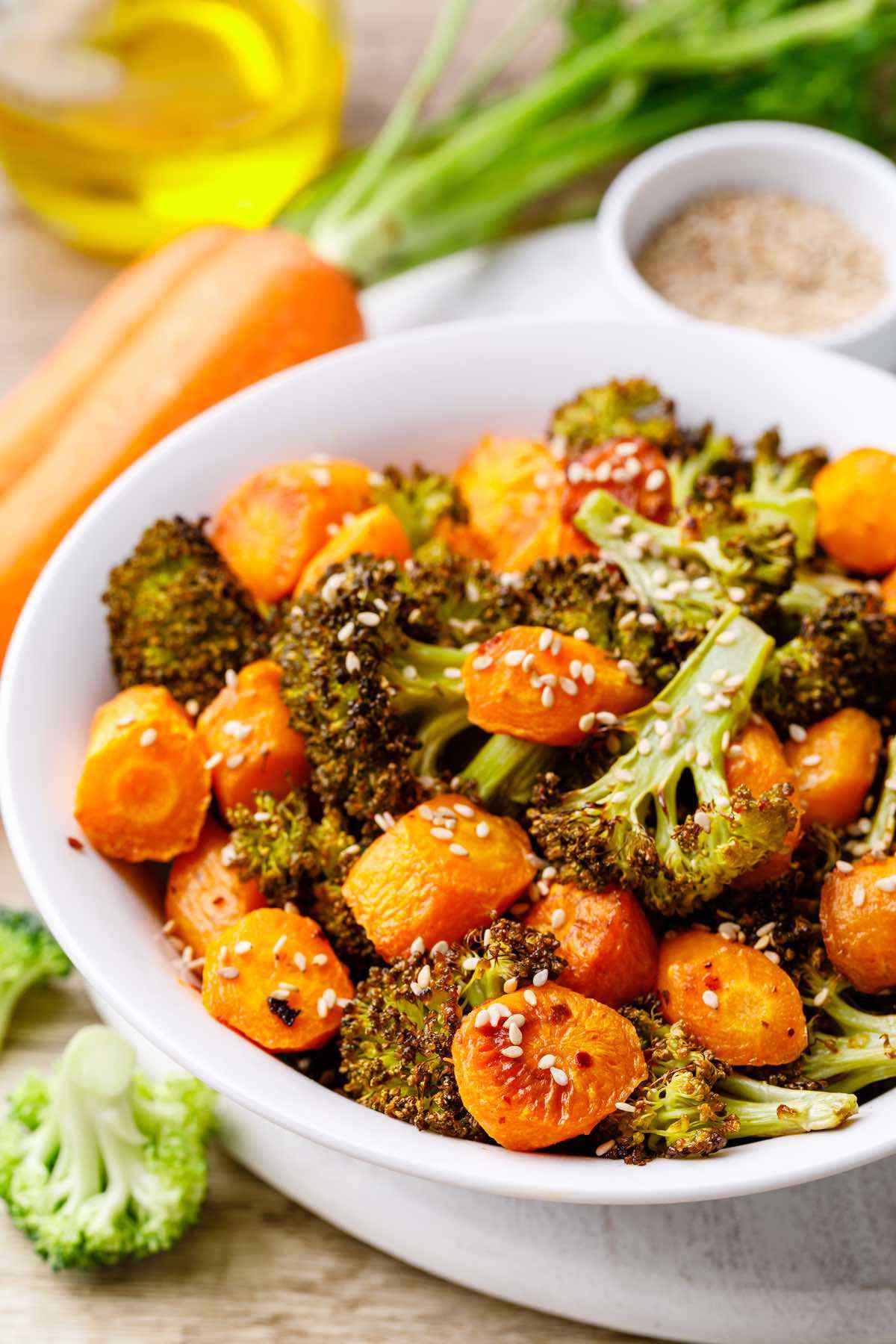 View More Paleo Broccoli Recipes:
Garlic Roasted Broccoli (I Could Eat This Everyday)
Creamy Paleo Crockpot Broccoli Soup (So Good!)
Easy Baked Broccoli Casserole (Cozy, Down-Home Comfort Food)
Broccoli Salad with Crispy Bacon
Simple Beef and Broccoli Stir Fry
Broccoli Egg Bake (So Wholesome & Healthy)
---
1 head broccoli, cut into florets
4 medium carrots, peeled and cut into ½ inch chunks
3 cloves garlic, minced
3 tbsp olive oil
¼ tsp crushed red pepper flakes
1 tbsp sesame seeds (optional)
salt and black pepper, to taste
Preheat oven to 425°F.
In a large bowl place the broccoli florets, carrots, garlic, olive oil and crushed red pepper flakes.
Toss to coat.
Season to taste with salt and black pepper.
Transfer to a baking sheet.
Roast in preheat oven for 25 minutes or until lightly brown and tender.
Remove from the oven.
Sprinkle with sesame seeds (if using) and serve.