Garlic and Olive Oil — A Winning Combination
It's such a shame that in this day and age with so much information available to us that there are still many people out there who religiously use vegetable oil for cooking. When you consider that heart disease is the leading cause of death worldwide, you would think more people would be conscious of the effect that the food has on their health. When you heat vegetable oil, it causes oxidation, and once consumed it can increase blood pressure and total cholesterol, inflammation, and it can also increase your risk of developing cardiovascular diseases. (1)
By swapping out harmful vegetable oils for olive oil though, you are actually consuming a good amount of omega-3 fatty acids that not only protect your cardiovascular system, they provide many other health benefits as well. (2)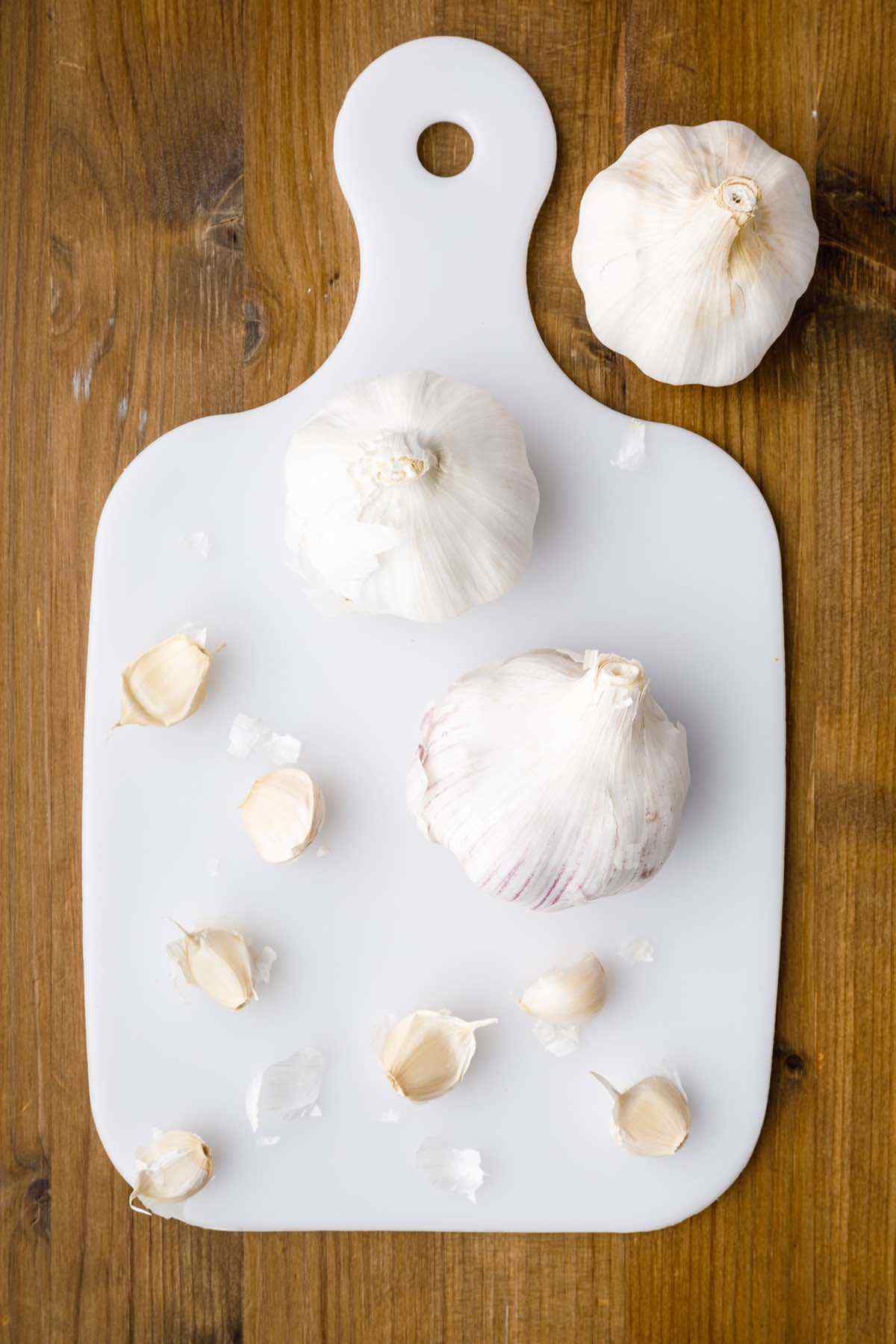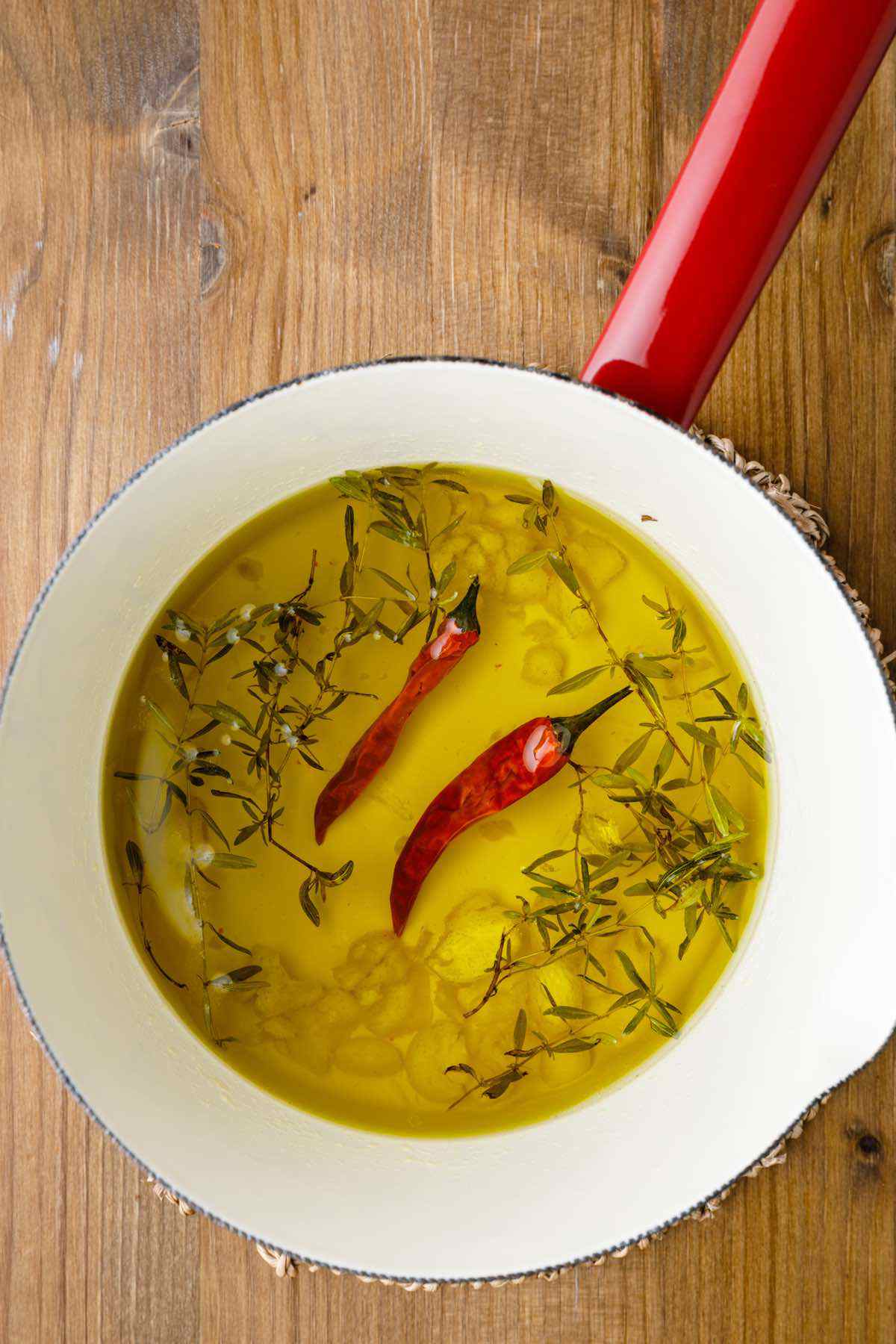 Regular Olive Oil vs. Extra Virgin Coconut Oil
Olive oil is graded according to its oleic acid content. They are all the same type, but vary in color, quality, and taste. Changes in appearances are common, even when they are the same 'type' of olive oil. Regular olive oil typically has more oleic acid and is lighter in color. Extra virgin olive oil contains less than 1% of oleic acid, and is darker and more bitter than regular olive oil. However, it contains more antioxidants and fewer sensory flaws.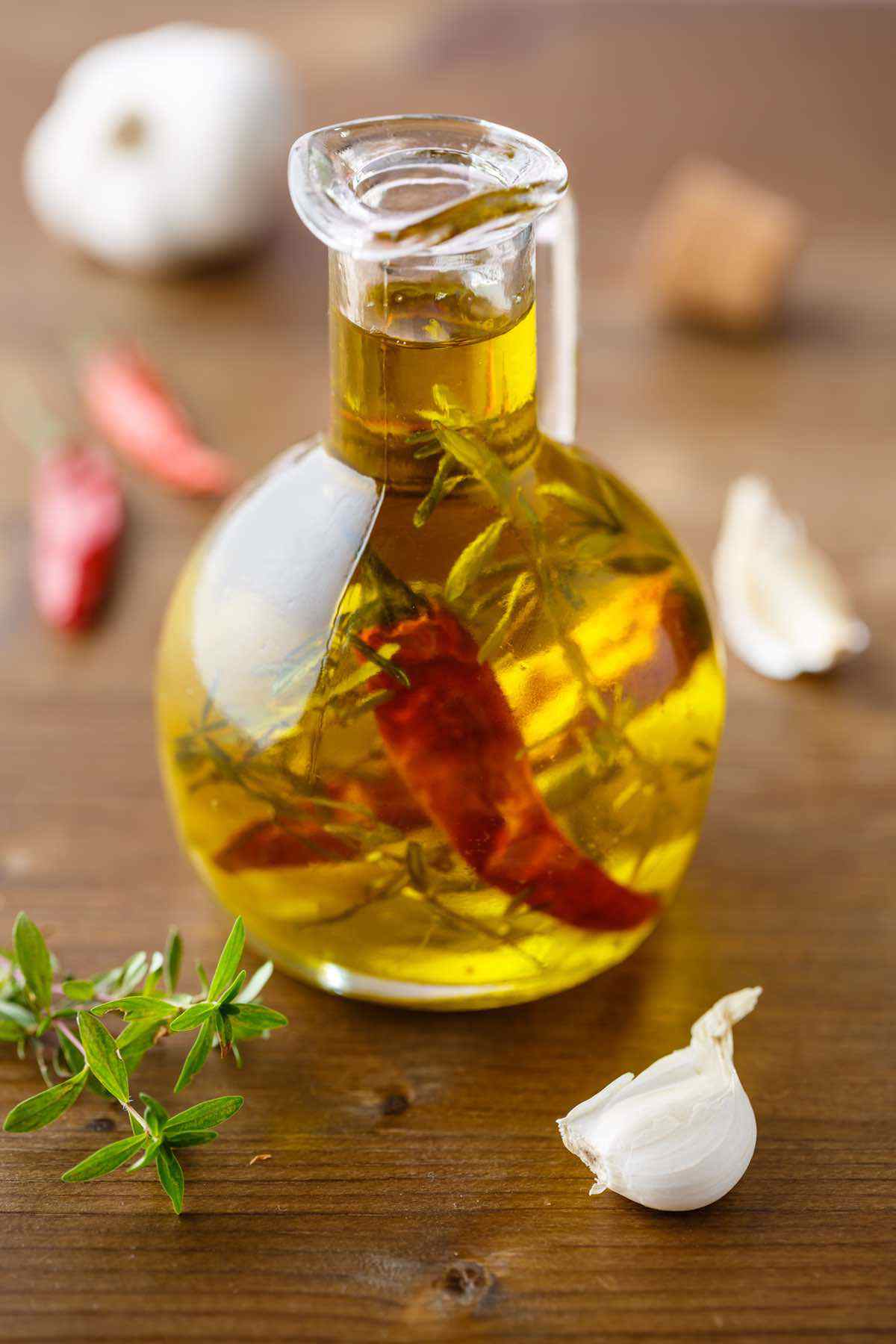 For this recipe, be very careful about choosing the type of garlic you use. Do not use bottled or canned garlic as this has been soaked in water, so the flavor is not quite the same. Also, fresh garlic has a more pungent aroma, which is what you want when infusing oils. You want both the smell and juices to permeate the solution for maximum absorption. Aside from adding flavor, garlic adds an extra level of protection in the body thanks to its anti-inflammatory and immune system boosting properties. (3)
Garlic infused olive oil can be made quite simply by simply cooking garlic cloves over very low heat with olive oil. However, it's also possible to spruce up the recipe even more by adding in a couple of optional ingredients. Give it a try with thyme sprigs and dried chili peppers as well for a real treat. When stored in a cool, dry place, this can keep for up to 1 month.
Now that you have your garlic infused olive oil, it's time to test it out. Try cooking these paleo recipes with it.
---
-
1 cup olive oil
8 garlic cloves, peeled and smashed
2-3 thyme sprigs (optional)
2 small dried chilis (optional)
In a saucepan place all the ingredients.
Cook over very low heat for 5 minutes or until a thermometer inserted into the oil registers 180ºF.
Remove from the heat and allow to cool completely at room temperature.
Transfer in a bottle and seal the lid.
Refrigerate up to 1 month.