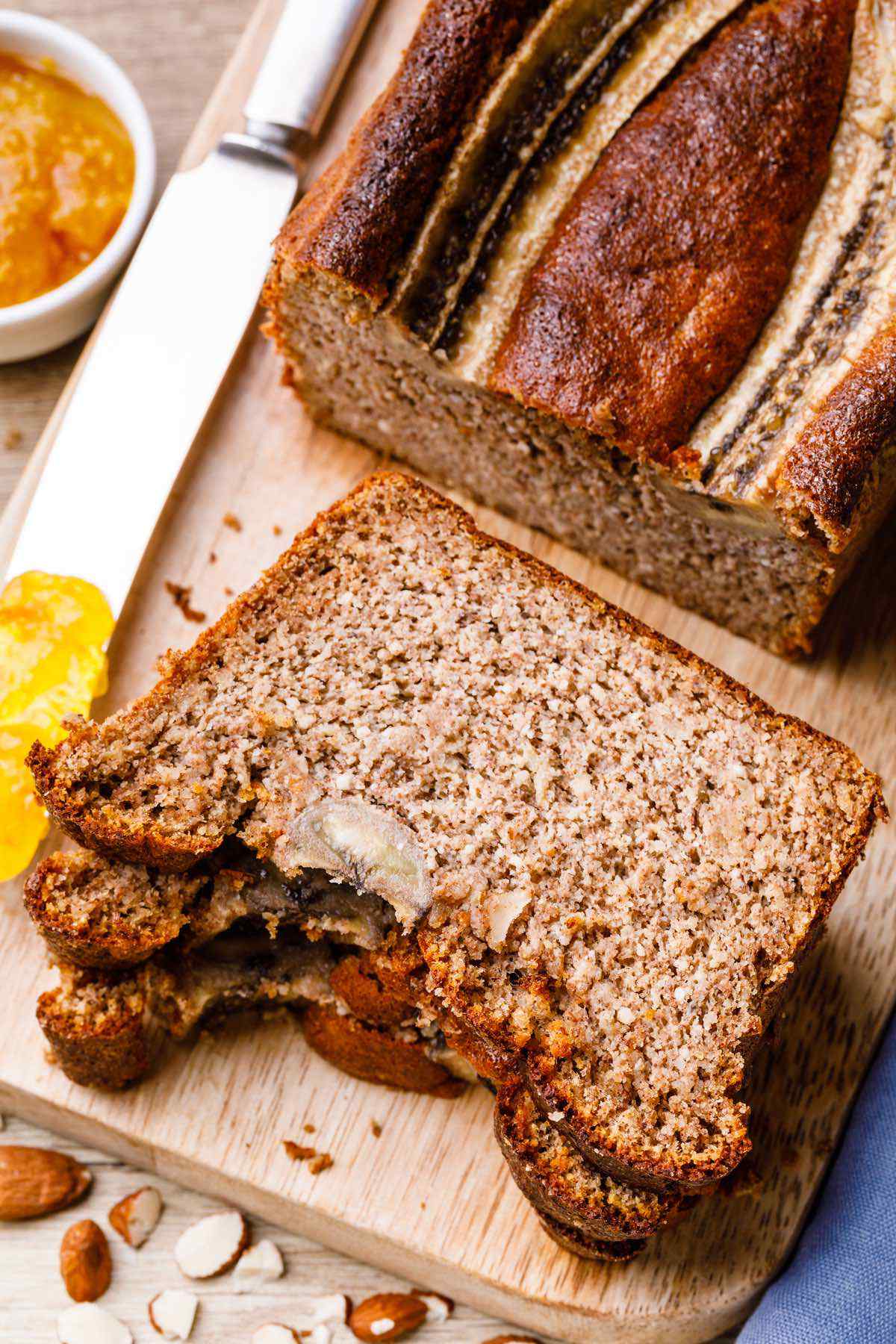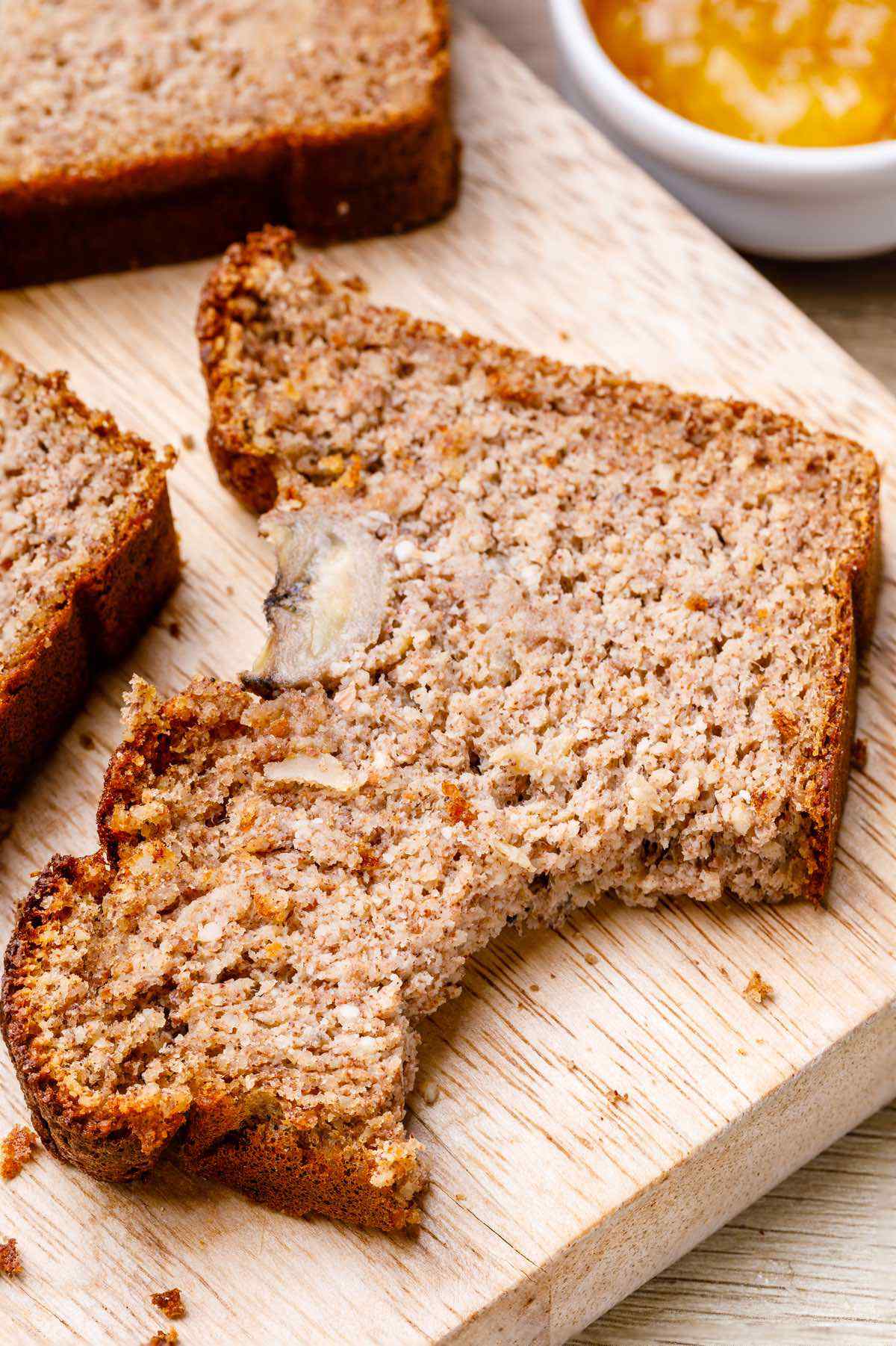 More Paleo Banana Bread Recipes:
Dark Chocolate Chip Coconut Flour Banana Bread
Mind-Blowing Cinnamon Swirl Banana Bread (Easy Recipe)
Nana's Banana Bread (Moist, Paleo-Friendly Recipe)
Gluten Free Banana Nut Bread (My Favorite)
Double Chocolate Banana Bread (Paleo and Gluten Free)
32 Easy Paleo Banana Bread Recipes (Try these!)
---
3 large very ripe bananas
3 large eggs
2 tsp pure vanilla extract
2 tbsp honey
2 cups almond flour
2 tsp ground cinnamon
1 tsp baking powder
pinch of salt

For decoration (optional)

1 banana, sliced lengthwise
Preheat oven to 350°F.
Line a small (8×4 inch) loaf pan with parchment paper and set aside.
In a bowl combine the almond flour, baking powder, cinnamon and pinch of sat. Set aside.
In the bowl of a stand mixer fitted with the paddle attachment, mash the bananas on medium speed until soft.
Add the eggs, honey and vanilla extract and beat until pale and fluffy, about 4-5 minutes.
Reduce speed to low and add the almond flour mixture.
Mix until well combined.
Pour the batter into the prepared pan.
Top with banana halves (if using).
Bake for 45-50 minutes or until a toothpick inserted into the center comes out clean.
Remove from the oven.
Place the banana bread on a cooling rack and allow it to cool completely before slicing.