A Delicious Paleo Take on a Classic Baked Bread
The base of your bread dough with this recipe will be made using a combination of almond flour and arrowroot flour. These are they key ingredients that help to keep this recipe completely paleo-friendly as they each make an excellent replacement for refined wheat flour. Not only is refined wheat a known inflammation trigger, but once the wheat grains go through the refinement process, they also lose the vast majority of their nutritional benefits. Refined flour has a much lower fiber content and loses a large percentage of the antioxidants found in whole grains. (1)
So with that in mind, the first step of this recipe is to mix your almond and arrowroot flours together with your salt and active dry yeast. With that out of the way, combine your honey and warm water in a separate bowl. Honey is another one of my favorite paleo baking ingredients, acting as a wonderful natural sweetener while also being packed full of nutritional benefits. It's an antioxidant powerhouse that also helps to give you a nice all natural energy boost as well.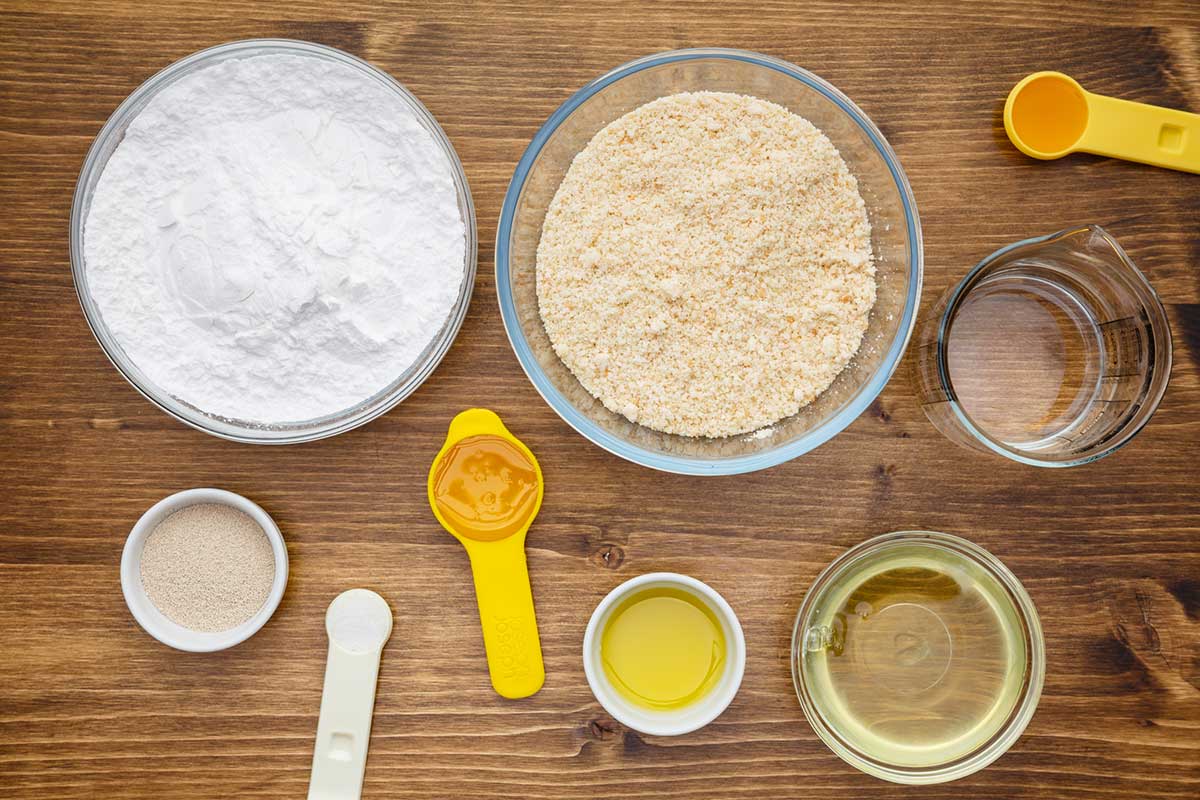 Add your honey mixture in with your flour mixture, and then also add in the lightly beaten egg whites, olive oil, and apple cider vinegar and mix them together until you have a dough-like texture. The addition of olive oil and ACV really helps to round out the nutritional content of your bread mixture. The olive oil adds a potent amount of heart-healthy monounsaturated fatty acids, while the ACV provides some great benefits for both your cardiovascular and digestive health. (2)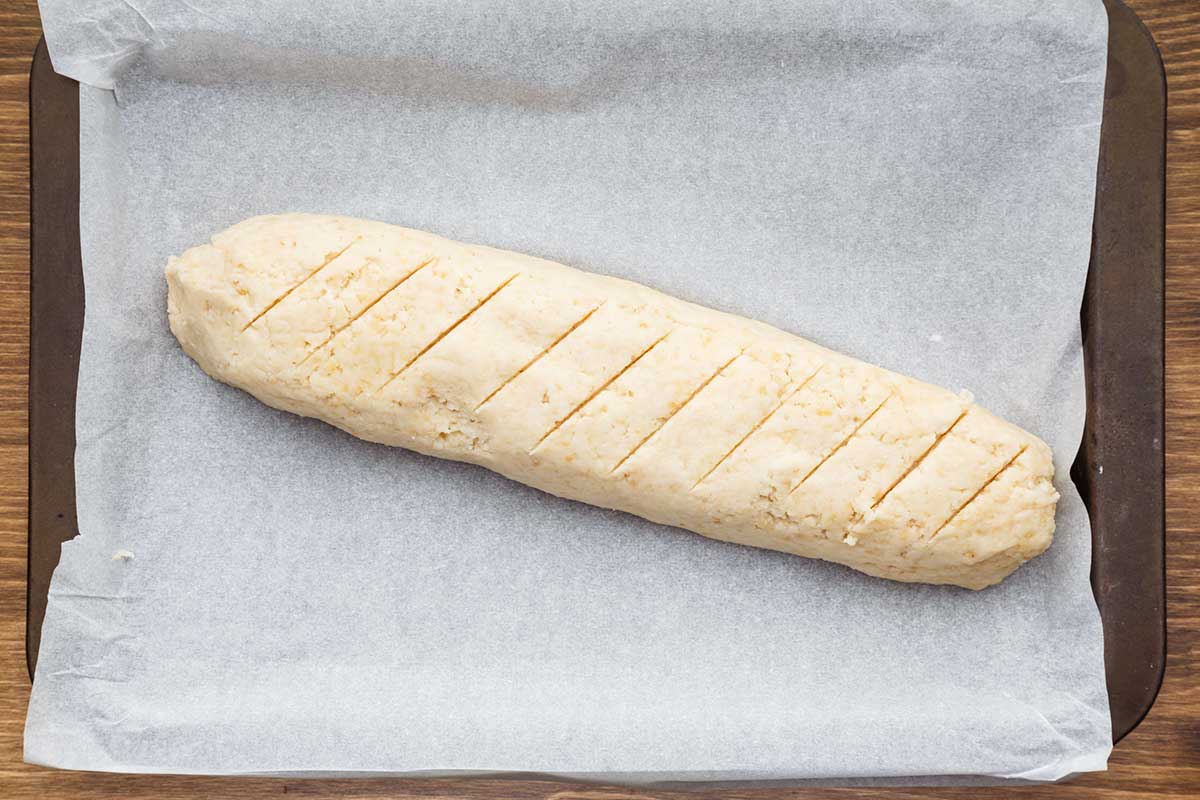 Once your bread dough has taken shape, you're going to want to cover it with a plastic wrap for about 30 minutes in order to let the yeast do its thing. Then transfer it to a baking sheet, cut a few long lines along the top, and then bake the bread until it's slightly brown. When you take it out of the oven, let it cool for a few moments and then go ahead and enjoy this delightfully flaky baked bread. Whenever I bake it, I like to either use it to make some tasty paleo sandwiches or I make it alongside a tasty homemade hummus dip. This is a game-changer for bread-lovers.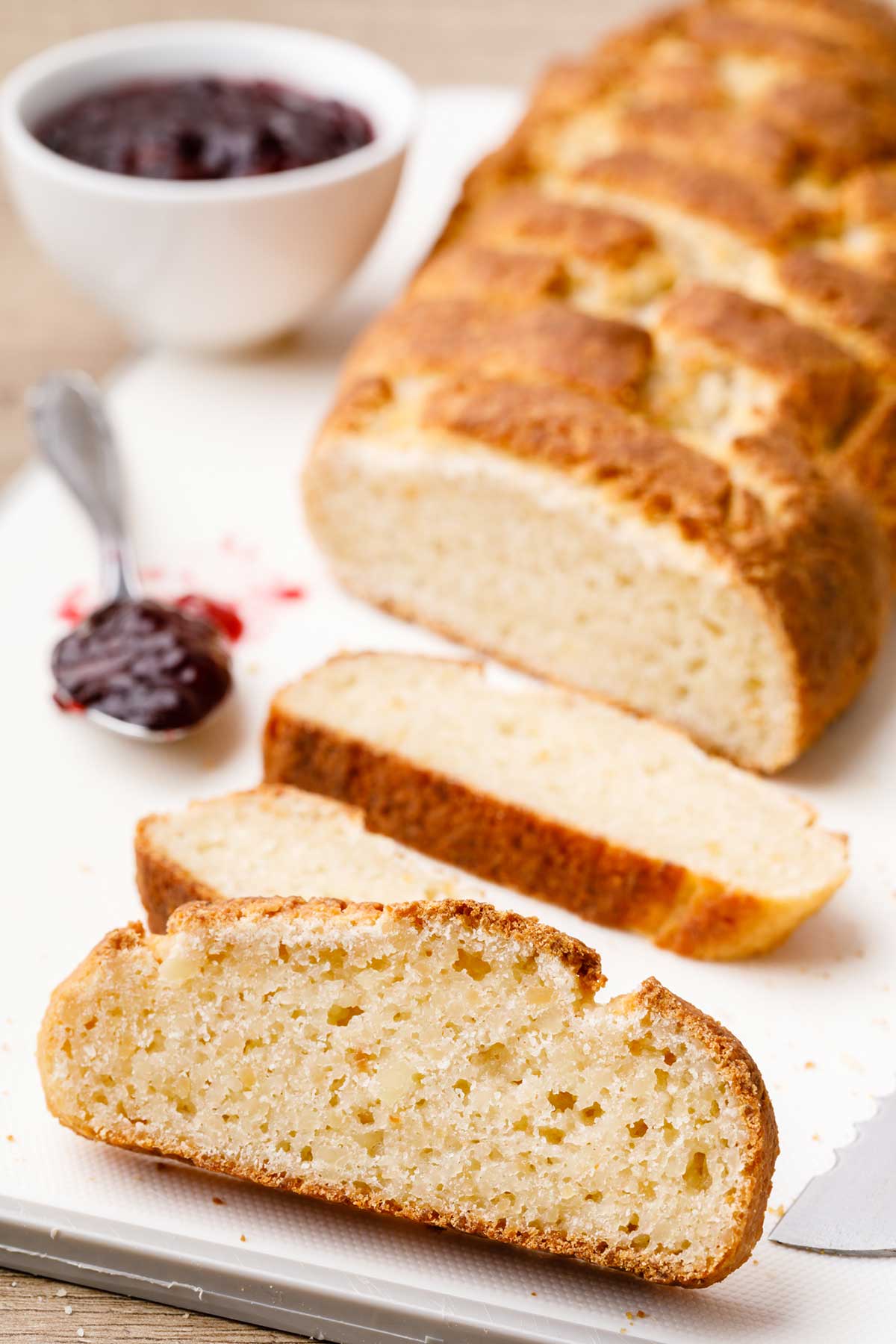 PS. This crusty French bread recipe isn't the only type of homemade paleo bread that I love to bake. Here are a few of my other favorite paleo-friendly bread recipes that you absolutely must try:
---
1 ½ cups blanched almond flour
¾ cup arrowroot flour
1/3 cup warm water
2 egg whites, lightly beaten
1 ½ tsp honey
1 ½ tsp dry active yeast
1 ½ tsp olive oil
½ tsp organic raw apple cider vinegar
¼ tsp salt
Preheat oven to 400°F.
Line a baking sheet with parchment paper and set aside.
In a bowl combine the almond flour, arrowroot flour, dry active yeast and salt.
In a small bowl combine the water and honey.
Add the honey water mixture, egg whites, olive oil and apple cider vinegar to the dry ingredients and mix until a dough is formed.
Cover with plastic wrap and allow to rest for 30 minutes.
Transfer the dough to the prepared baking sheet and form into a loaf.
Using a sharp knife, cut long lines going across the loaf.
Bake 25-30 minutes, or until bread is lightly brown.