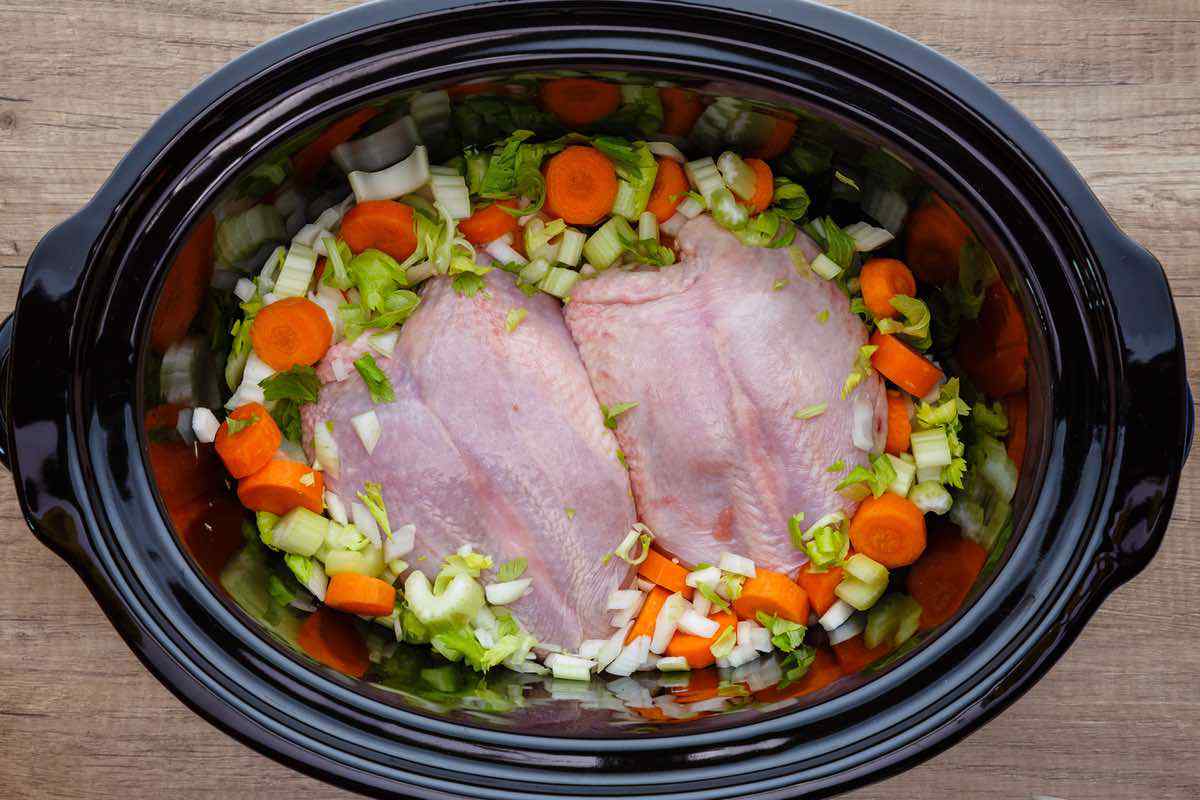 More Paleo Chicken Soup Recipes:
Low Carb Rainbow Paleo Chicken Soup with Zucchini Noodles
Quick Paleo Chicken Noodle Soup with Zucchini Noodles
Slow Cooker Chicken Enchilada Soup
Homemade Chicken No-Noodle Soup
---
2 pounds bone-in, skin-on chicken breasts
1 medium onion chopped
3 celery stalks, sliced
3 large carrots, sliced
1 tbsp dried parsley
salt, black pepper to taste

For decoration (optional):
Place the chicken, onion, carrot, celery and dried parsley in a crockpot.
Add 4 cups of water.
Season to taste with salt and black pepper.
Cover with a lid and cook on LOW for 6-8 hours.
Remove the chicken from the crockpot.
Discard the skin and bones.
Shred the meat with 2 forks.
Add the meat back to the crockpot.
Taste and add more salt or black pepper if necessary.
Serve warm.