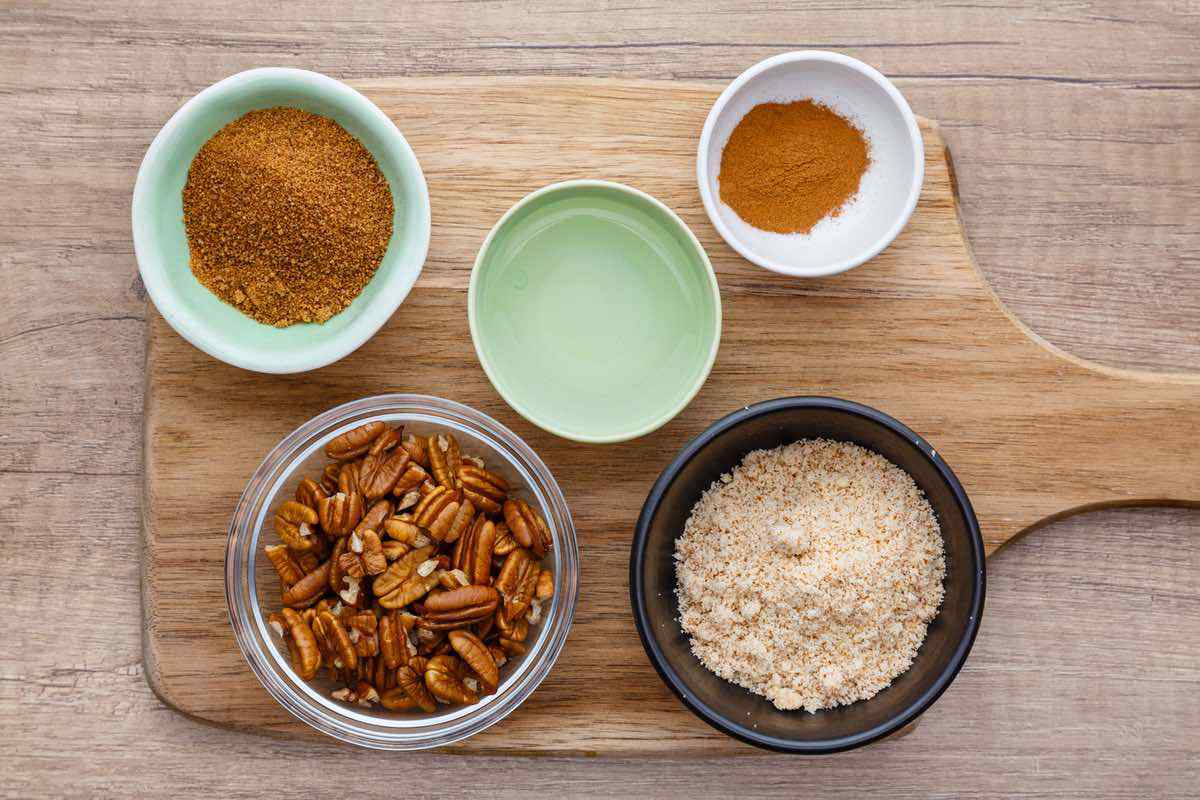 More Paleo Banana Bread Recipes:
Honey Nut Paleo Banana Bread (ermahgerd!)
10-Minute Pear Banana Bread (Yum!)
Easy, No Fuss 7-Ingredient Paleo Banana Bread (Try this!)
Dark Chocolate Chip Coconut Flour Banana Bread
Mind-Blowing Cinnamon Swirl Banana Bread (Easy Recipe)
32 Easy Paleo Banana Bread Recipes (Try these!)
---
For the bread:

3 medium ripe bananas, mashed
3 large eggs
1/4 cup pure maple syrup
2 tsp pure vanilla extract
½ cup natural, creamy almond butter
¼ cup coconut flour
1 tsp baking powder
1 tsp cinnamon
pinch of salt

For the topping:

2 tbsp coconut sugar
¼ cup almond flour
1 tsp cinnamon
1/3 cup chopped pecans
2 tbsp coconut oil, melted
Preheat oven to 350°F.
Line a small (8×4 inch) loaf pan with parchment paper and set aside.
In a bowl combine the coconut flour, baking powder, cinnamon and pinch of sat. Set aside.
In the bowl of a stand mixer fitted with the paddle attachment, mash the bananas on medium speed until soft.
Add the eggs, maple syrup, almond butter and vanilla extract and beat on medium speed for 5 minutes.
Reduce speed to low and add the coconut flour mixture.
Mix until well combined.
Pour the batter in the prepared pan.
To make the topping, place all the ingredients in a bowl and mix until the mixture forms large, coarse crumbs.
Sprinkle on top of the batter.
Bake for 45-55 minutes or until a toothpick inserted into the center comes out clean.
If the topping starts to get too dark, cover with foil.
Remove from the oven.
Place the banana bread on a cooling rack and allow it to cool completely before slicing.