Everything Your Body Needs All In One Meal
Don't let the simplicity of this recipe fool you though. For as easy as it is to prepare, it still manages to provide your body with absolutely everything it needs to stay fueled up and provide you with plenty of energy. I know there's a lot of people out there who prefer the white meat parts of the chicken, but trust me when I tell you, you absolutely must give the dark meat bits a fair chance.
Not only are chicken thighs excellent sources of protein, but the dark meat actually contains far more nutrients as well. It's packed with vitamins and minerals, and also contains taurine. This nutrient has been found to significantly lower the risk of coronary heart disease and diabetes while also helping to lower blood pressure. (1) It's ironic then that so many people shy away from dark meat pieces of chicken due to their higher saturated fat content when these parts of the chicken are actually quite heart healthy.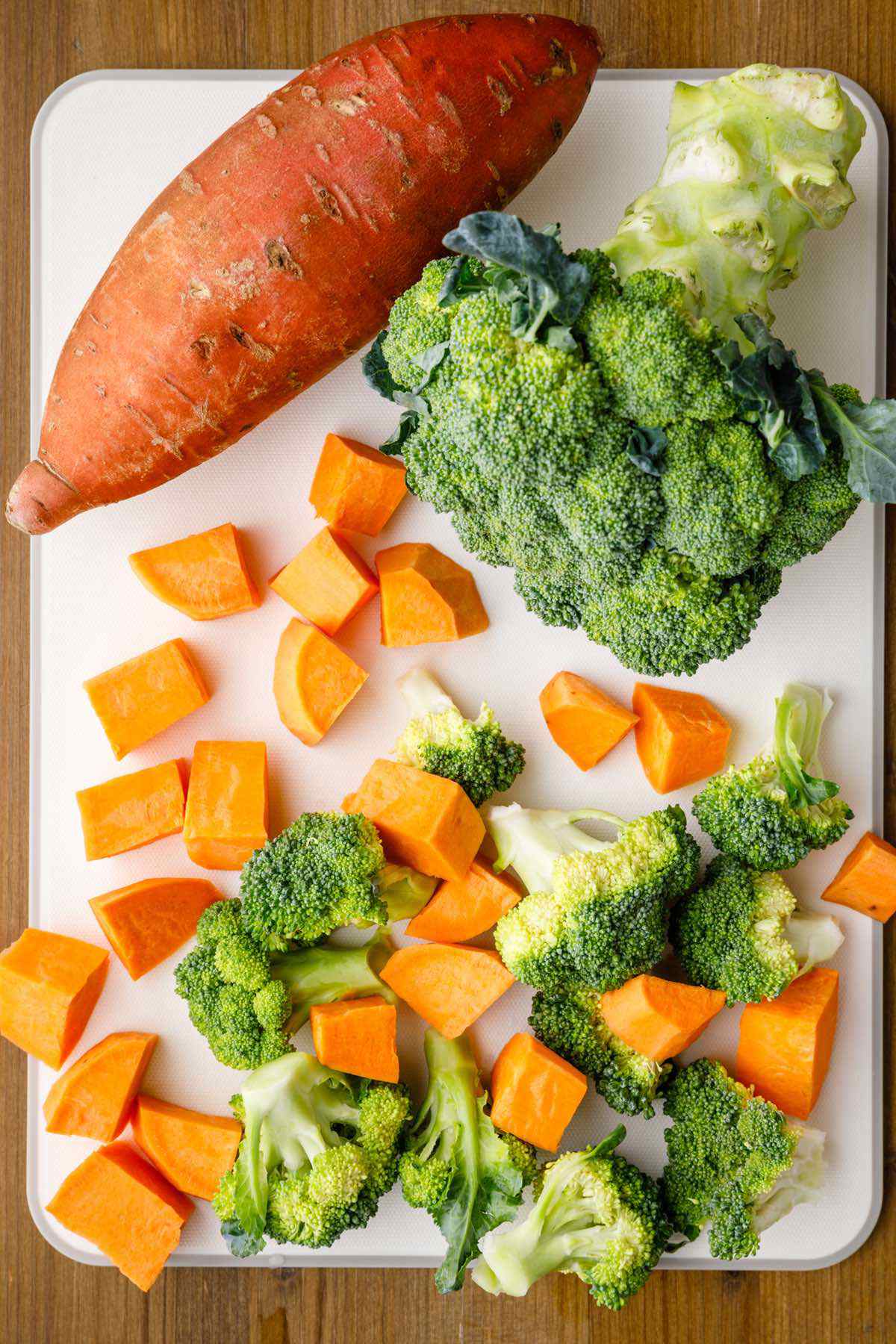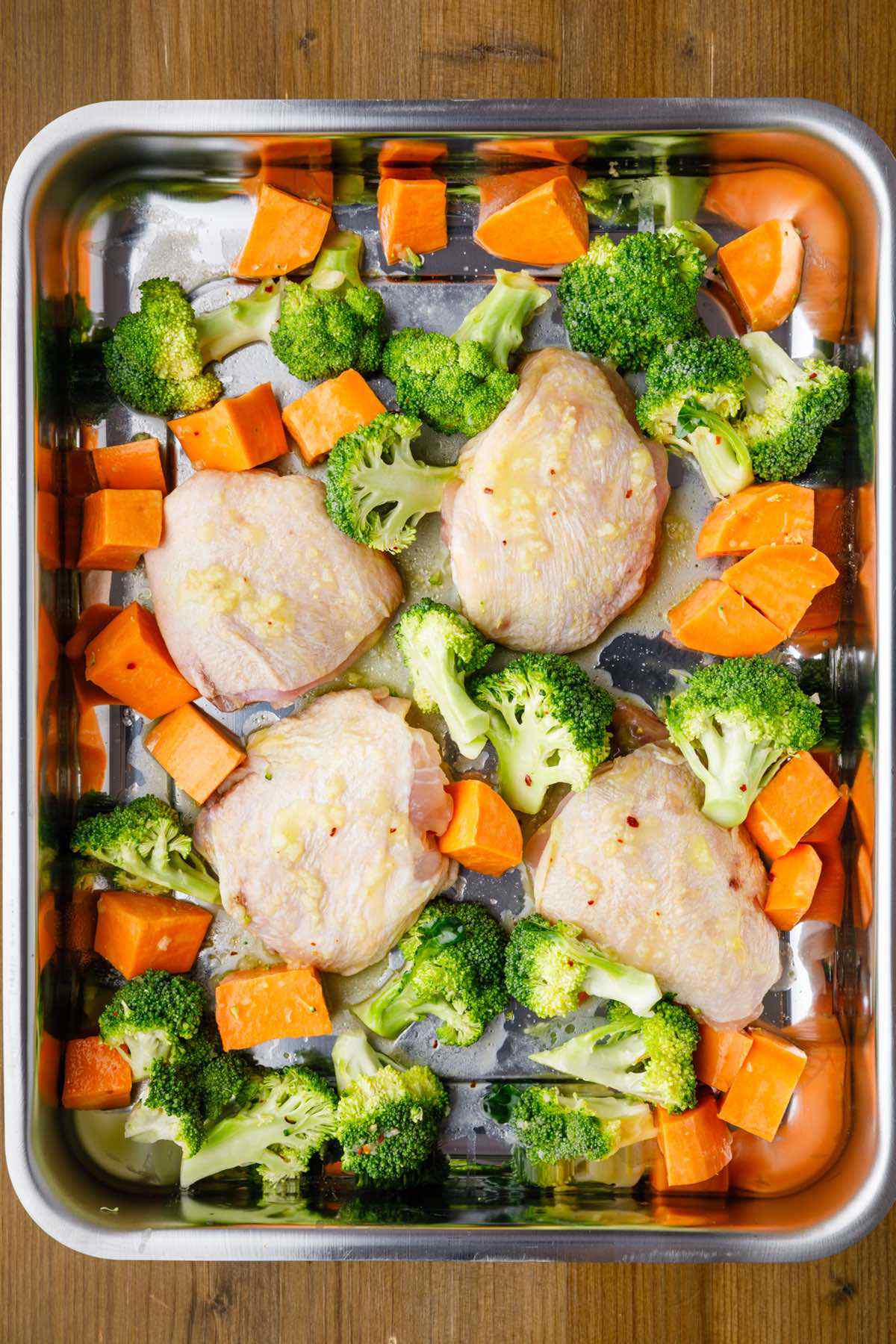 Sweet Potatoes, A Nutritional Powerhouse
And speaking of diabetes, many people are surprised to find out that sweet potatoes are indeed paleo-friendly. This starchy carb source that doesn't drastically affect blood sugar levels. When you eat sweet potatoes, they raise your blood sugar levels slowly thanks to their low glycemic load. (2) This makes them an excellent carb source for individuals with diabetes as well as paleo diet followers in equal measure.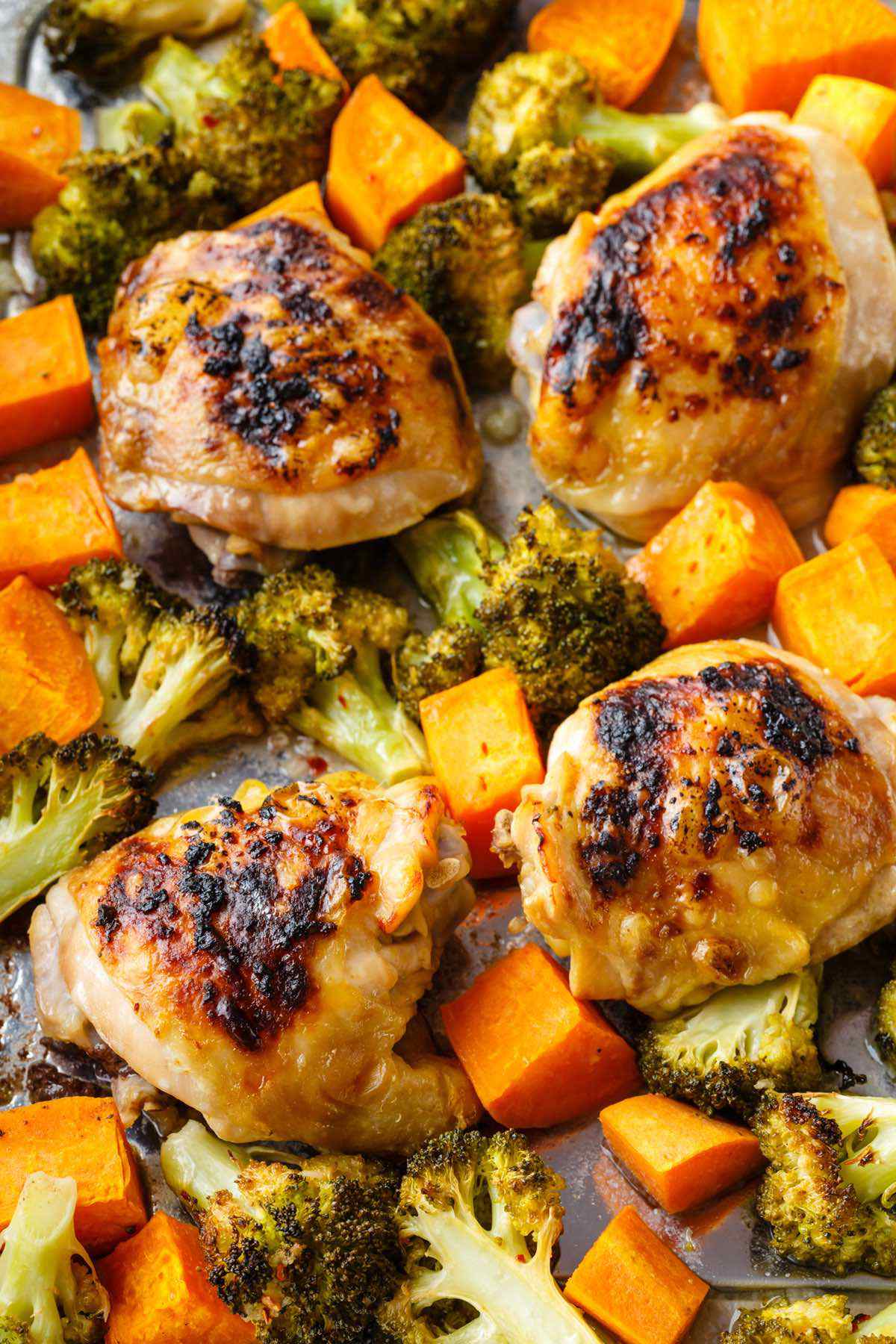 As far as the broccoli goes, we've all known since we were kids that it's one of those super healthy foods — that's probably why so many of us shied away from it growing up. If you were one of those kids who wouldn't eat the broccoli on your plate, make sure you give it a second chance now. Thanks to tasty recipes like this, you really can learn to love eating broccoli, which is a good thing when you consider that it has potent antioxidant properties that help protect against certain cancers. (3)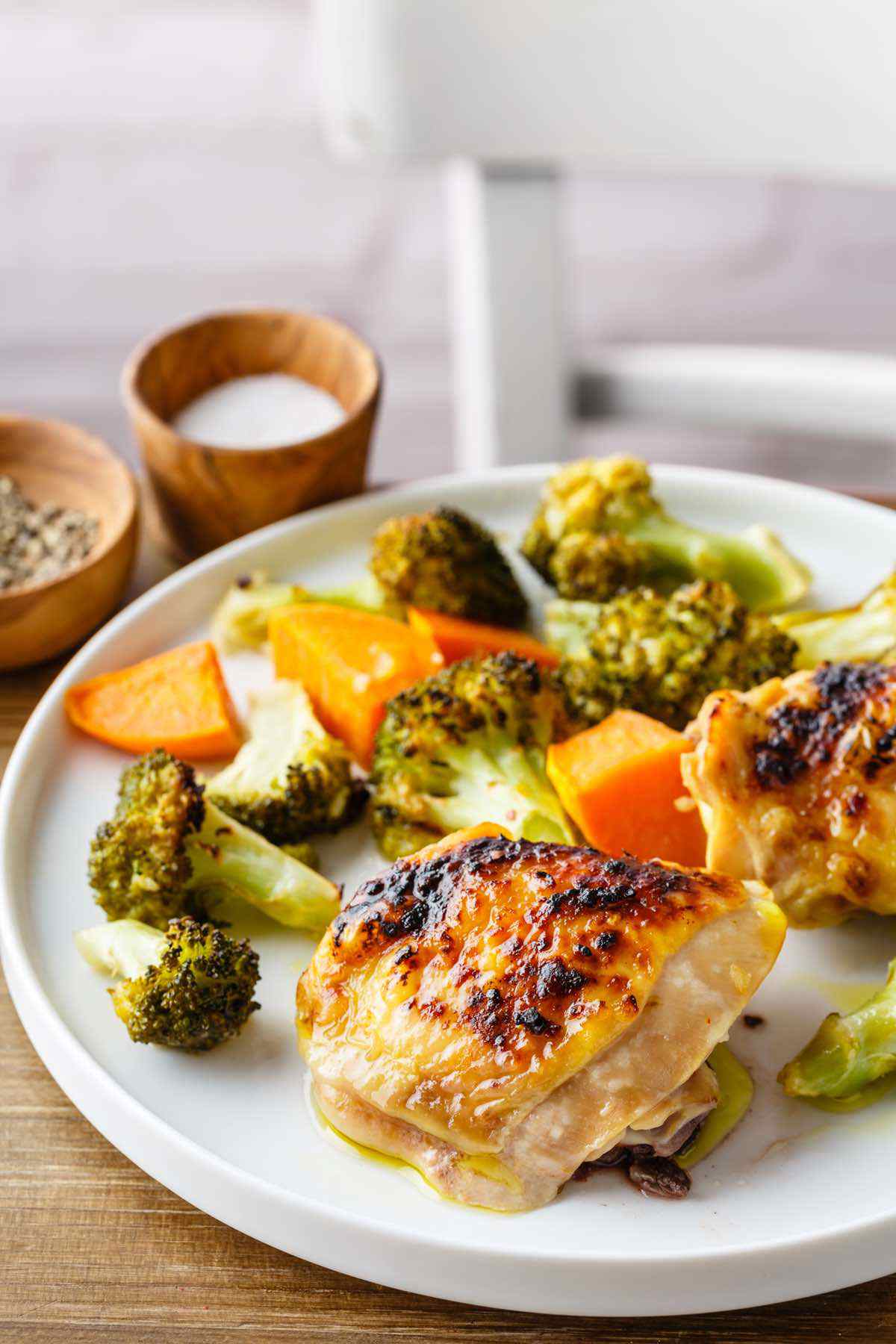 Chicken thighs, sweet potatoes, and broccoli are three food items that you can regularly enjoy in your paleo diet. The way I see it, there's no better way to enjoy truly healthy food than by making it as delicious as possible. That's exactly what this recipe does with the homemade marinade of olive oil, Dijon mustard, honey, chili flakes, and garlic. It somehow manages the lofty task of making this meal even healthier while adding an incredible amount of flavor all at the same time. As a final touch, drizzle the veggies with lemon juice before serving and dig in — you're going to love this one.
(You may also like: Sheet Pan Almond Chicken and Green Beans)
P.S. – Now that you know just how healthy dark meat chicken can be, why not try out this fantastic oven fried paleo chicken with a super seed and chili flake crust recipe? It takes juicy chicken thighs and drumsticks and adds an awesome homemade seasoning.
P.P.S. – It's not just the chicken that makes this recipe so good. Seeing as how sweet potato and garlic both add so much to this dish, I wanted to share another great recipe that puts them both to perfect use by making garlic sweet potato fries.
P.P.P.S. – And of course it wouldn't be right to end this without leaving you guys with another healthy and delicious broccoli recipe, so be sure to try out this simple beef and broccoli stir fry.
---
4 bone in chicken thighs
½ lemon, juiced
1 large sweet potato, peeled and cubed
1 medium broccoli head, cut into florets
3 tbsp olive oil
4 garlic cloves, minced
1 tbsp honey
1 tsp Dijon mustard
½ tsp salt
¼ tsp chili flakes
black pepper to taste
Preheat oven to 425ºF.
In a bowl combine 1 tbsp olive oil, half of minced garlic, honey, Dijon mustard, _ tsp salt and chili flakes.
Add the chicken thighs and toss to coat.
Transfer the thighs into a baking tray and drizzle with marinade.
In the same bowl place the sweet potato, broccoli, remaining minced garlic, 2 tablespoons of olive oil and _ teaspoon salt. Season with black pepper to taste.
Toss to combine.
Arrange the veggies around the chicken in a single layer.
Bake for 30 - 40 minutes, turning halfway through cooking.
Drizzle the veggies with lemon juice and serve.