Spiralize Your Vegetables
The first step to making a paleo chicken alfredo is coming up with an appropriate pasta noodle replacement. For the purpose of this recipe, you'll need a spiralizer or anything similar. Zucchini is one of my absolute favorite pasta replacements.
Not only can it match the texture of noodles perfectly once you spiralize them, but they are a far healthier option in general compared to rice noodles and other noodle varieties. Like most healthy green fruits and vegetables, zucchinis are an excellent source of vitamins, minerals, and antioxidants. I try to include a solid source of antioxidants in every single one of my meals because they are so important when it comes to protecting your body from many types of diseases caused by free radical damage. (1)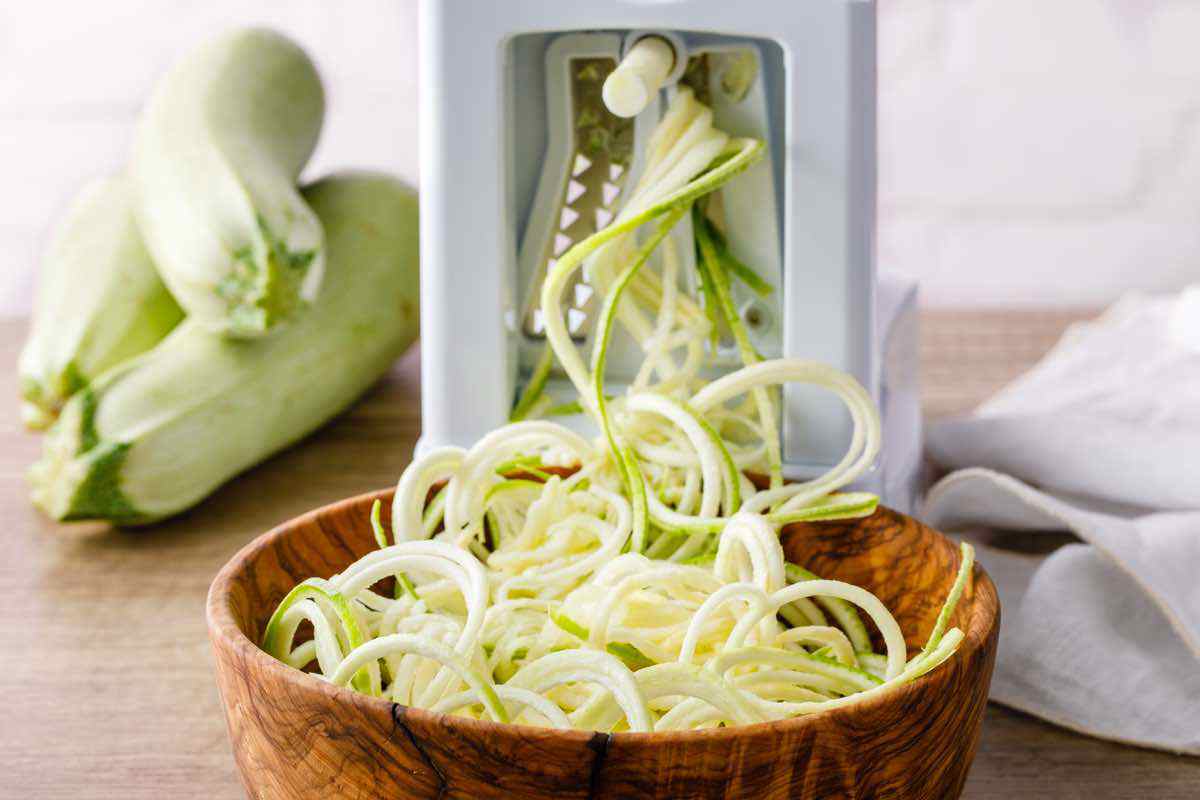 Zucchini Noodles, A Paleo Alternative to Wheat-Based Pasta
The zucchini noodles will be serving as the base of the alfredo, and you'll be placing slices of juicy chicken breast over top of them before covering the whole thing with the delicious homemade alfredo sauce. The first step to making the sauce is to boil your cauliflower florets in a large pot of water and then blending them in a food processor. Just like the zucchini, cauliflower makes an excellent ingredient replacement in many types of paleo recipes. The next step is to add either paleo approved or homemade mayonnaise, almond milk, garlic powder, salt, and pepper to the processor and blend it all together until you have a rich and creamy sauce.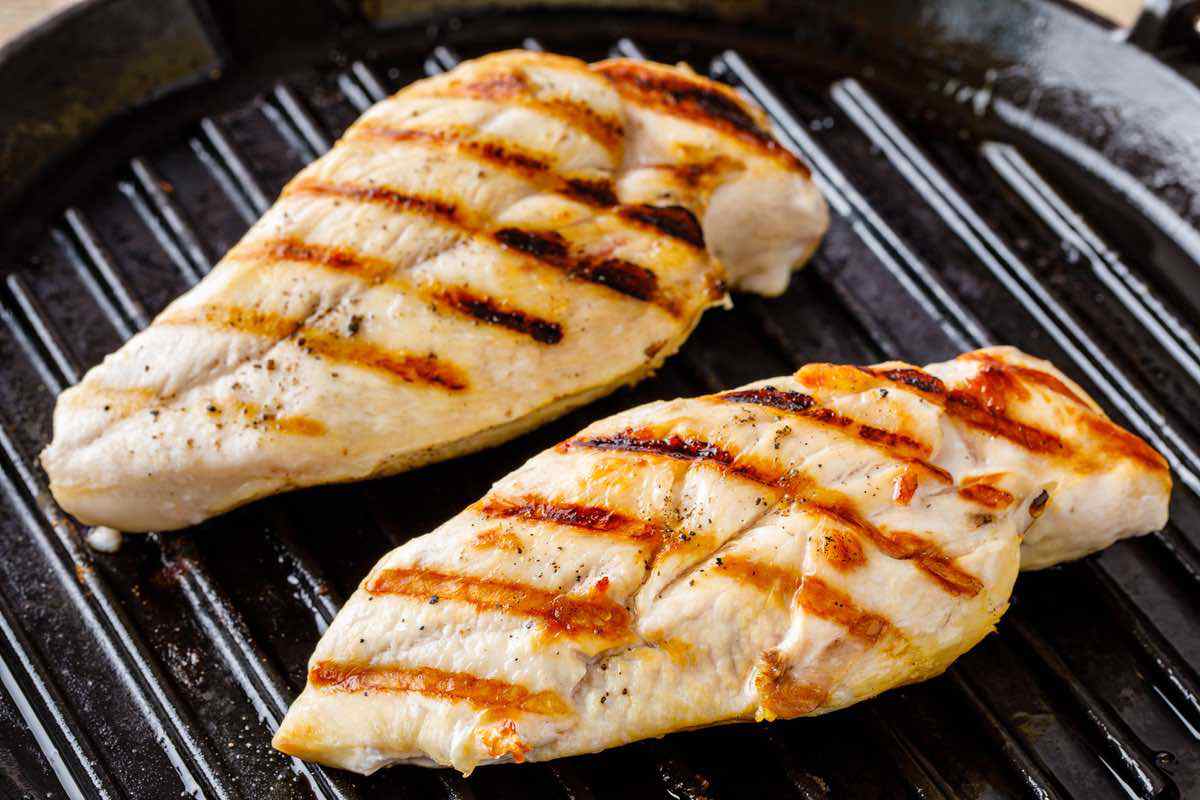 After topping your veggie noodles and chicken with the delicious dairy-free sauce, I would recommend garnishing the dish with fresh parsley when serving. This chicken alfredo ends up being far healthier than most other types of the dish, as it's fairly low carb and it's completely gluten and dairy-free. It still provides the same great taste that you would expect from a good chicken alfredo, so pasta fans will surely love this one.
P.S. – I love eating alfredo so much that I wanted to share a couple of other paleo-friendly ways that I usually prepare it:
---
4 zucchini, cut into noodles
4 cups cauliflower florets
1/3 cup homemade or store bought paleo approved mayonnaise
¼ cup warmed almond milk
¼ tsp garlic powder
2 tablespoons olive oil
1 pound boneless, skinless chicken breasts
1 garlic clove, minced
2 tablespoons chopped parsley, for garnish
salt, black pepper to taste
Preheat oven to 400ºF.
Spread the zucchini noodles on a baking sheet, drizzle with one tablespoon of olive oil, sprinkle with minced garlic and season to taste with salt. Toss to combine.
Bake in preheated oven for 10 minutes. Remove from the oven and set aside.
Flatten each chicken breast half to 1/2-inch thickness between sheets of plastic wrap or waxed paper. Season with salt and black pepper.
Preheat a grill pan over medium heat. Brush the pan with one tablespoon of olive oil.
Add the chicken to pan and cook for 5-6 minutes or until the undersides develop dark grill marks. Flip the chicken and cook the other side for 5-6 minutes.
Remove from the heat. Place the chicken on a plate and cover with foil until cool enough to slice into strips.
Fill a large pot with water, add salt and bring to boil. Add the cauliflower florets and cook for 6 minutes. With a slotted spoon remove the cauliflower from the pot and place it in a blender or food processor. Add the almond milk, mayonnaise, garlic powder and season to taste with salt and black pepper. Blend until smooth.
To serve, place the zucchini noodles on plates. Top with sliced chicken and sauce.
Garnish with parsley and serve.