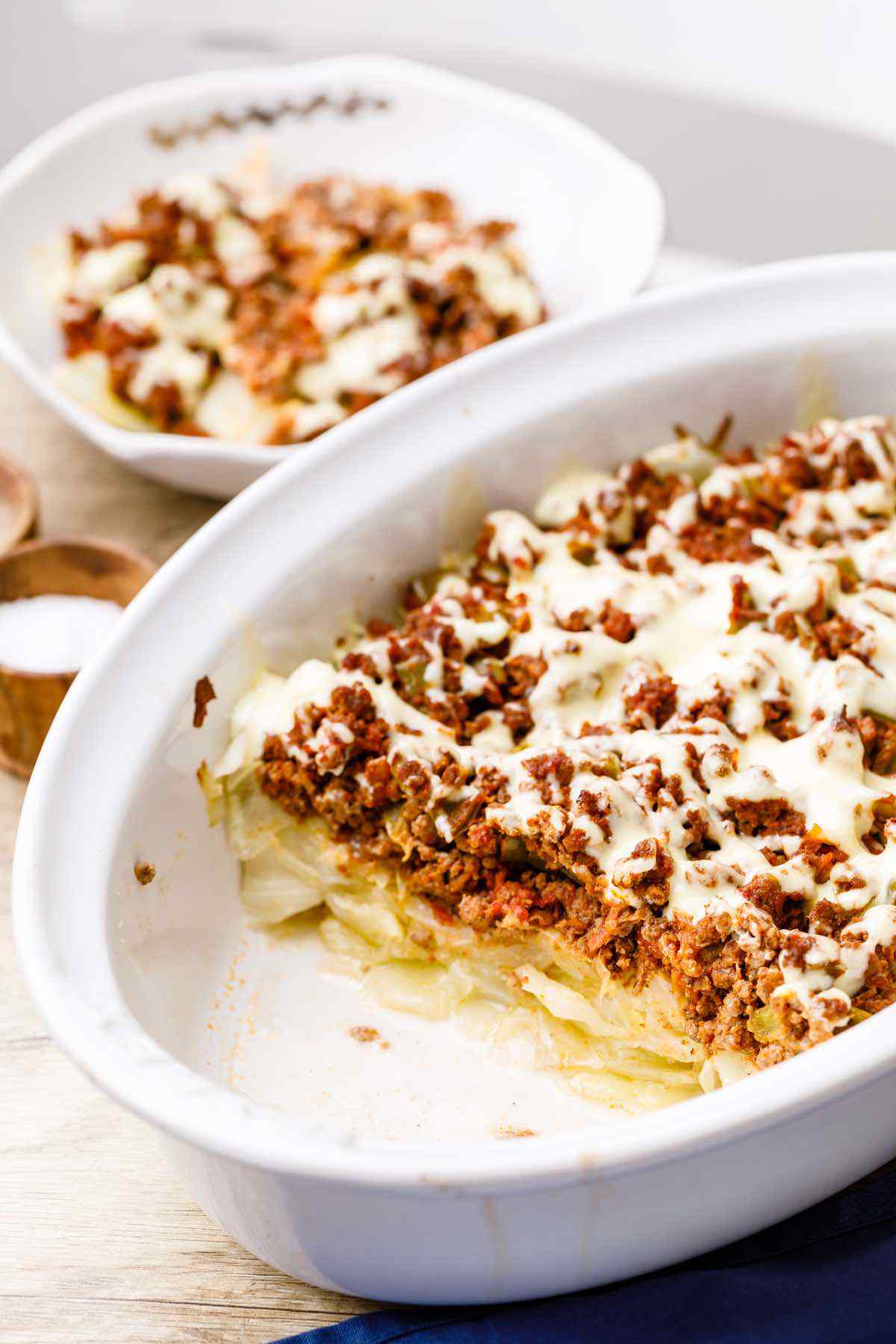 View More Paleo Ground Beef Recipes:
26 Easy Paleo Ground Beef Recipes for a Soul-Satisfying Meal
---
2 tbsp olive oil plus extra for greasing
1 medium onion, chopped
1 garlic clove, minced
1 pound lean ground beef
1 medium green pepper, chopped
salt and black pepper, to taste
1 (14 oz) can diced tomatoes
1/3 cup homemade or Paleo friendly store-bought mayonnaise
1 head cabbage (about 1 ½ pounds), coarsely chopped
In a large skillet heat the olive oil over medium heat.
Add the onion and green pepper and cook, stirring occasionally, for 5 minutes.
Add the garlic and cook for 30 seconds.
Add the ground beef and cook, stirring occasionally, until the beef is no longer pink.
Add the diced tomatoes and mix to combine.
Cook until all the liquid is evaporated.
Season with salt and black pepper to taste and remove from the heat.
Set aside.
Put 1 inch of water and ½ teaspoon of salt in a large pot.
Add the cabbage and bring to a boil.
Cook for about 10 minutes, or until tender.
Remove from the heat and drain thoroughly.
Preheat oven to 350°F.
Spoon the cooked cabbage into a lightly greased baking dish and top with ground beef mixture.
In a small bowl place the mayonnaise and 1 tablespoon of water and mix to combine.
Drizzle the mayonnaise mixture over the beef mixture.
Bake in preheated oven for 20-30 minutes.
Serve warm.